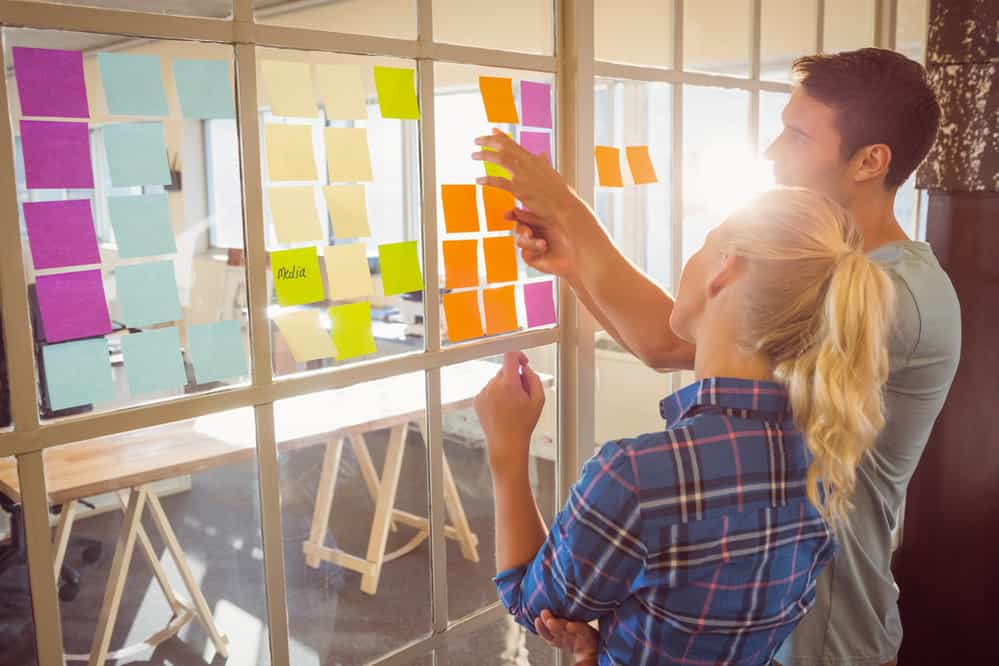 Mentoring Program
The Ultimate Guide to Structuring An Effective Mentorship Program
Omer Usanmaz
February 17 2022
It is often said that knowledge is the best investment one can make to reap high returns throughout the lifetime. In this constant learning and evolving era, organizations are making sensible investments in training and development. Mentoring programs have become an integral part of small companies and enterprises alike. Mentorship programs guide employees to navigate various career complexities seamlessly, regardless of the roles, responsibilities, and designations. This article will give you an insight into what mentoring programs are all about and how to structure them effectively.
What Is A Mentoring Program?
A corporate mentorship program provides a platform for employees with less experience to learn relevant skills and learnings from professionals with rich experience in those areas. Employers make it conducive for mentors and mentees to exchange ideas, share experiences, and professionally connect through various resources. Mentoring programs are efficient in building an inclusive work culture when structured appropriately. A mentoring template is the best way to design a formal mentorship program framework for a given workplace. Creating a high-impact mentoring framework could be daunting as it involves different parameters like the experience of mentors/mentees, geographic location, skill sets to be learned, etc.
How to Structure A Mentoring Program?
Drawing a proper structure for a mentoring program is like completing half the job already. The real hard work is often in the process and not in the destination. Thus, creating a detailed plan for a high-impact mentoring program is imperative.
The different stages of a formal mentoring program are:
1- Planning Stage
In this stage, the company takes a conscious step towards organizing a formal program for dedicated mentees. This is where critical decisions in terms of the type of mentoring program, participants, resources, etc., are made for optimum results.
2- Initiation Stage
The program participants are introduced to each other in this stage and can interact professionally. Mentees and mentors decide on the goals and timeline of the program based on their corporate experiences and needs.
3- Mentoring Stage
In the mentoring stage, all the action happens. Mentors and mentees meet at frequent intervals to share knowledge and achieve their predetermined goals. Based on the mentorship model selected, the participants indulge in regular training sessions to advance their careers in a streamlined manner.
4- Evaluation Stage
An important metric to realize the success of a mentoring program is evaluating the process. Mentors provide an honest assessment of the mentees' progress and accordingly decide whether the formal program must continue further or could be ended at the point of time.
These phases are essential to understanding the mentoring process. However, it is a different ball game to structure a high-impact mentoring program.
"The participants embraced mentorship more than we thought. They really valued it as an integral part of their professional development."
OraSure Technologies
Ayesha H.
Follow these steps to chalk out an effective mentoring program at your workplace.
1- Define The Goals and Objectives of Your Mentoring Program
Designing a formal mentoring program with set targets is the most crucial step in the entire process. What are the goals you plan to achieve with this mentoring program? What would the program participants get at the end of the training program? Are there specific career goals that the program participants would like to achieve? These are questions that will help you chalk out the goals of your program.
2- Create A Process Flow for Your Mentorship Program
A great way to execute a mentorship program is by drawing out a framework or template for the actual sessions. It is the crux of the entire mentoring process and needs keen attention.
Consider the following points while designing your mentoring program:
How can the participants enroll in the program?
You may want to consider whether the participants can apply by invitation, or would it be open for all based on the program's capacity.
What would be the mentoring program style?
There are various mentorship models to choose from based on the program's need - traditional, one-on-one, peer-to-peer, or reverse mentoring.
On what basis would the mentoring connections be decided?
It is essential to decide how the mentoring relationship is established. It could be based on the skill sets, projects, or teams.
What would the duration of the program be?
Whether a single session or a series of sessions would help your program participants and the company achieve the set goals is a critical metric to consider while structuring your mentoring program.
How would you evaluate the success of the program?
Various guides, tools, and software can effectively measure program quality and program success. It is good to make use of them in a smart way.
3- Select The Right Participants for Your Program
Today, organizations worldwide are introducing innovative ways to introduce training and professional development programs in their corporate culture. Effective program promotion is one of the critical steps in delivering a valuable experience to the program participants.
For instance, a senior-level executive may not have the bandwidth to attend a mentorship program in a given month. And so, promoting the program to them may not be the most intelligent decision. Therefore, alluring the interested set of people is the key to success.
There are different ways to attract an audience for your mentoring program. Listed below are the action plans for the strategic planning of program promotion.
Highlight the key benefits and salient features of the program to the potential mentors and mentees
Consider various parameters like experience, expertise in core skills, team, nature of the job, roles and responsibilities, learning goals, geographical location, etc. during promotion
Provide a suitable mentoring platform for training and development through resources
4- Connect Mentors to Mentees in A Thoughtful Manner
Mentorship works only when both the mentee and the mentor are willing to learn and teach respectively through their experiences. And identifying the correct participants to interact with each other and create a synergy to produce favorable outcomes is the most critical factor for a successful mentoring program.
Have you ever wondered why fries work best with ketchup? They are indeed a good match for each other. However, it would not be competent to pair a popsicle with ketchup. That is precisely how a good mentee-mentor relationship works. They deliver great results when paired thoughtfully. You may consider several factors like gender, education, job experience, area of expertise, interests, location, and job functions while making the match. Additionally, it is good to decide the selection process and whether you want an algorithm to match the participants or an Admin to do the exact needs careful consideration.
Here are the steps to help you connect mentees to mentors in an organization:
Creating user profiles based on their interests and demographics will give you a good understanding of the potential participants and help you match them to a mentoring program based on specific parameters.
Matching Process Consideration
Once you have the user profiles, you have to select a process to match the mentees to their mentors. It could be done by an Admin Head or be open to self-matching where mentees and mentors have a say in the selection process. Alternatively, you may want to invest in a tool that uses an algorithm to make the selection process smart, swift, and sensible.
5- Provide Resources and Rewards for Effective Mentoring
Now that you have selected the goals, participants, mentoring model, and the matching process of your program, it is time to kickstart the formal training. Experienced mentors enroll in the formal process to share their skills and knowledge with mentees. It is only fair to recognize their contributions with awards/rewards that can boost their morale and encourage them to be effective leaders.
Another way to enable organizational leaders to do better is by providing them access to resources to train their mentees well. These additional resources could be in the form of best practices documents, guidelines, research papers, case studies, and other tool kits. This does not apply only to mentors, as mentees need the right resources to learn and work towards a successful career.
6- Measure The Success of Your Program
Has your program been successful, or has it failed? How would you know if you have not measured key conversion metrics along the way? Decide the metrics you would like to evaluate, along with the purpose of the program. Employee retention rate, employee satisfaction score, attrition rate, diversity of skills are a few employee metrics that have been popular across industries.
What Are The 3 C's of Mentorship?
Communication, clarity, and commitment are the 3 C's of effective mentorship. The clarity in terms of the intent of the program, communication between participants, and commitment towards achieving development goals through the program are what make the program genuinely successful.
A Mentoring Template for A Win-win Situation
87% of mentors and mentees believe that mentoring relationships have boosted their confidence levels significantly. When the enthusiasm around these programs is so high, it is logical and smart to have structured corporate mentorship programs to deliver a valuable experience and build beneficial relationships. In essence, a mentoring template or framework would be an ideal way to seal the deal for employers and the participants of the program.