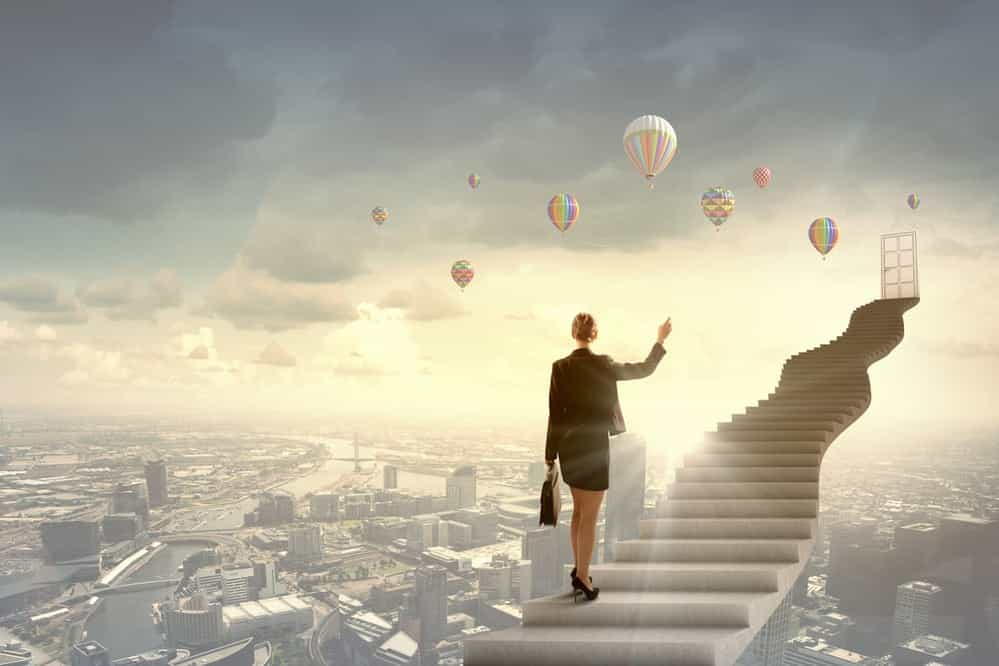 HiPo/Leadership Development
Executive Mentoring Programs To Guide Future Leaders
Omer Usanmaz
February 15 2022
The world is witnessing multiple changes across different layers of life, and the corporate world is no exception to these rapid changes. Before the pandemic hit the world in 2019, businesses majorly relied on face-to-face communication and physical meetings to meet their goals and objectives of growth and development. However, the pandemic taught organizations to adapt and thrive in a virtual environment with conviction. Leaders struggle to establish short-term and long-term organizational goals in this chaotic and unpredictable situation.
Strategic guidance to manage the business and its people has become more critical than ever. Mentoring programs play an essential role in preparing new and prospective leaders to run their organizations and confidently achieve success in their endeavors. This article will give you an insight into executive mentorship programs and how they benefit respected leaders in an organization.
What Is An Executive Mentoring Program?
Executive mentoring is a formal training process in which senior executives and new leaders receive guidance and coaching from experienced professionals to support their career development goals effectively. These programs enable organizational leaders to work towards short and long-term goals meticulously.
Executive mentoring relationship helps program participants focus on their career goals, leadership skills, strategic planning, and business development objectives.
Why Do Executives Need Mentoring?
Have you ever wondered that senior executives may also need senior executive mentoring to elevate their careers to the next level? Organizations often make the mistake of assuming that their leaders are ready to take on the new challenges with adequate expertise, career experiences, and excellence. However, they may need help with specific core skills, business understanding, strategic planning, and leadership techniques for successful careers.
Confidence and charisma are leadership qualities that are essential for effective career advancement. Experienced professionals cannot appear weak, and formal mentoring can help overcome these challenges in a significant way. A professional mentor helps executives build self-confidence through a beneficial relationship between the mentor and the mentee.
Who Is Eligible for The Executive Mentoring Program?
Executive mentoring is for professionals (mentees) keen to make a breakthrough in their career with suitable guidance, skills, and knowledge. The primary audience for these formal programs include Chief Executive Officers (CEOs), Presidents, C-suite executives of enterprises, business owners, and ambitious leaders recognized through succession planning. Through carefully crafted courses and interactive monthly meetings, program participants are mentored to imbibe effective leadership, teamwork, and critical thinking abilities.
On the other hand, an experienced mentor can be anyone who has certified qualifications to guide other senior executives on their personal and professional development. Mentors may be from the same company or another organization, depending on the professional experience and expertise required for the program.
How to Structure An Executive Mentoring Program?
Understanding what executive mentoring is all about and who is eligible to participate in these programs, the next part is to learn how to structure these training programs efficiently. Ensure that you follow the right steps to create a high-impact mentoring program for executives to explore different developmental activities.
1- Determine The Program Purpose
Before starting the mentoring program, defining the primary executive mentoring goals and objectives is fundamental. Some of the specific program goals to consider are building confidence among executives to lead from the front, equipping organizational leaders with relevant skills to make critical decisions, and inculcating leadership and strategic planning skills for effective career advancement.
2- Identify The Program Participants
With the clarity of your program goals, it is time to select the participants (mentors and mentees) who will join the program for specific career objectives. It would be good to have user profiling done before you get on with the actual selection process. To ensure a high-impact program, you may also want to consider the effective matching of participants based on their professional background.
3- Establish The Program Format
There are various mentoring program formats to choose from based on your organization's needs. You may opt for a one-to-one business meeting, peer-to-peer mentoring format, reverse mentoring program, or internship. It would be wise to know the features of each format before you zero in on anyone.
4- Define The Program Style
Executive mentoring programs can adopt informal, formal, inclusive gender and diversity, etc. Selecting an impeccable program style would make your mentoring program unique and well-defined.
5- Decide The Topics to Discuss in The Program
Mentors could choose executive mentoring topics that can help mentees break the ice and interact with the group without inhibitions. Career aspiration stories, immediate and long-term goals, company-led topics are a few examples to pick from. On the other hand, mentees could have specific topics to discuss with mentors, including situational guidance topics, career experiences, skill-focused topics, feedback-based topics, and career plans.
6- Measure The Performance of The Participants
Evaluation of the mentees' career progress is essential to measure the effectiveness of the mentoring program. Feedback from stakeholders, achievement of set goals, etc., can be good metrics to assess the success of the training program.
What Do You Get from Executive Mentoring?
What is the actual value that can be derived from these training sessions?
Business leaders often run into complex organizational challenges that need additional inputs from experts. In such situations, professionals believe that prior knowledge of dealing with such challenges equips them to tackle the obstacles more confidently and effectively. Did you know that 78% of executives experienced improved decision-making by enrolling in a mentorship program?
Here are the benefits that program participants can derive:
1- Corporate Mentorship Programs Build Professional Networks
An executive leader often complains about feeling lonely at the top. This feeling may hamper the performance of the executives and may lead to clouding their business decisions. An ideal way to mitigate this is by providing a conducive environment for leaders to interact with experienced mentors and share their experiences with them. Moreover, executive mentors are not necessarily selected from the same organization. They can be from different companies, thereby opening the window of opportunities to build professional networking skills and meaningful relationships with other business leaders.
2- Mentorship Provides Clarity in Vision and Mission
While managing critical roles in senior positions, executives tend to get so busy with their day-to-day tasks that they seldom get time to focus on personal development. They happen to lose focus on the bigger picture and lack clarity in the company's vision. Effective mentorship allows mentees to spend quality time defining their professional goals while understanding the organization's vision and mission.
3- Executive Mentoring Programs Boost Confidence and Charisma
When new leaders are elected to take on challenging roles, they may carry certain inhibitions regarding their interpersonal skills, persona, knowledge, skills, business understanding, and other factors. Training programs conducted with a clear purpose can help executives overcome their shortcomings and emerge as confident leaders.
4- Corporate Mentorship Programs Provide A Clear Career Path
Senior leadership roles are often predetermined and leave little room for self-realization. However, corporate mentoring programs provide the platform for leaders to achieve their career objectives efficiently.
What Are The Mistakes to Avoid during An Executive Mentoring Program?
While mentoring programs lay down certain best practices stating the DOs, certain DON'Ts are equally important. Here are some mistakes that mentors must avoid while participating in an executive mentoring program.
1- Do not share "Too much information"
Training sessions require mentors to talk about their professional experience, success and failure stories, and sometimes touch upon personal lives. However, one must be careful about not sharing irrelevant or sensitive information that can lead to more harm than good. For instance, a mentor may be sharing an anecdote about leadership using the example of his superior. But in the process, if he deviates from giving sensitive, confidential information, it would be wholly unethical and lead to further problems.
2- Do Not Leave Your Mentees in The Dark
Mentors need to set the goals and expectations of the formal program with complete clarity to the mentees. Mentees must be fully aware of the outcome of the program and understand what they will achieve at the end of the course.
3- Do Not Fear to Adapt and Experiment
Traditional formats of mentoring like face-to-face communication, which was once considered mandatory, have been replaced with virtual workshops using Zoom and other platforms. Mentors must be willing and open to adapting to the new trends and technologies that support mentoring from anywhere in the world at any time.
4- Do Not Fail to Be A Good Role Model
An effective mentor is the one who does not ask their mentees to walk on the path defined by them but to identify their way by listening to and learning from the mentors' experiences. This makes the mentor a good role model for mentees to look up to for guidance on professional development.
Executive Mentoring and Coaching for Successful Leaders
Corporate training programs provide a clear lens through which senior leaders can visualize their personal and professional career growth through a successful mentoring relationship. Additionally, these programs offer an opportunity for executives to smartly optimize their time, effort, and resources in pursuing their career ambitions with the help of a successful mentor.
.