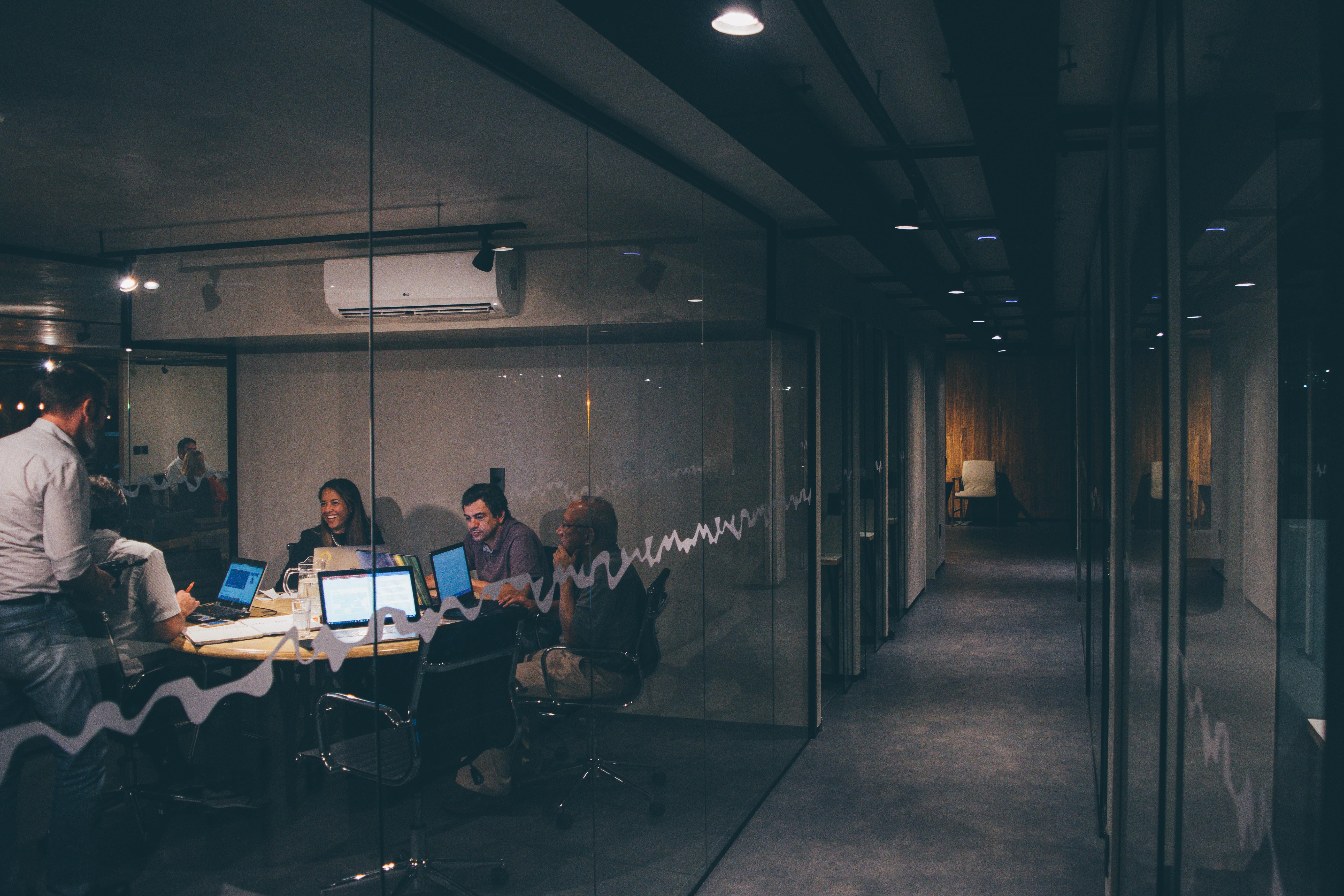 Mentoring Program
A Guide To Starting A Diversity And Inclusion Mentorship Program
Omer Usanmaz
October 31 2023
Did you know that organizations with ethnically diverse employees are 35% more likely to have financial returns above their respective national industry medians? It is pivotal for organizations to promote greater diversity in the workplace as it can greatly boost the morale and social equity of employees in the company. While doing so, it is also important to be mindful that diverse and minority employees will need mentorship as they may not be exposed to the same resources and might not enjoy the same benefits or privileges as other employees. With each organization having its own culture, minorities may find it increasingly difficult to adapt to a new environment. Therefore, it is essential for employers to introduce a tailored diversity mentorship program, ensuring that each employee is prepared and starts off on a level playing field. This program is an inclusion initiative that is especially important for a junior employee.
From improved innovation to gaining an edge over competition, a diverse and inclusive workspace is the way to go. However, organizations may find it difficult to put this into practice as they may not be clear on how to proceed. This is where a diversity mentorship program can help. A diversity and inclusion mentorship program helps organizations establish formal relationships, provides a platform for the underprivileged to upskill themselves, and empowers them to collaborate with industry leaders to ensure smooth upward mobility for upskilling and upscaling. Diversity mentoring also helps managers recognize new talents in the organization and leverage their interpersonal skills to connect with professionals from different cultural backgrounds and establish an inclusive culture with improved business outcomes. Here is a full-fledged guide for you to start a diversity mentorship program. Read to know more about the benefits of diversity mentoring. Ensure minority representation with a relevant mentor in your mentoring programs.
How To Build A Diversity Mentorship Program?
Responding to diverse employee needs is sacrosanct for both large and small-scale businesses. Diversity programs help organizations to value and understand the unique value of each employee and establish a highly inclusive environment where all employees feel validated and special. Creating the right corporate tactics for management teams is key to ensuring strong programs for diversity. It impacts not only career growth but also reinforces positive relationships between the executive teams and the other team members.
Choose A Goal For The Program
All mentorship programs need pre-set goals that go in hand with the organization's core objectives. As an organization head, you need to ensure that these goals are set before launching the program. With diverse company culture being one of the primary goals of the program, you also need to take specific diversity goals into account. This is sure to help increase employee retention within diverse groups, improve your brand credibility, and promote a healthy workspace for all employees regardless of their backgrounds. Instead of going with a rigid approach, you can consider implementing a customized plan with goals that align with your region and country. An added tip is to do research on the diversity surveys conducted within your industry to gain better insights and come up with focused business objectives. This will help you fine-tune your goals and deliver a program that is best suited for a highly diverse set of employees.
Involve The Leadership Team
Roping in the leadership team in the diversity mentoring program will help your organization to better align its sales and business objectives with the diversity goals. They can also help recruit better mentors who add credibility as well. Involving the senior leadership in the program is very important for the program as it also aids in recruiting diverse high-performing employees who are a value addition to the leadership team. Most importantly, a diverse leadership team will help in improving the mentorship program's objectives to better suit employees from minority groups, women, and oppressed communities. Organizations should also keep leadership roles open to minorities thereby promoting diversity in leadership.
Train Your Mentors
Never assume that your mentors are fully equipped with the resources and skills to conduct the program. Before starting the program, mentor training is essential. You need to ensure that all mentors are aware of your organization's goals and specific needs clearly. Especially for diversity training, you need to ensure that trainers are fully aware of current affairs and the sensitivity involving race, gender, sexual orientation, and culture. Mentors need to empathize with employees from diverse backgrounds. They should be well aware of the challenges faced by minorities as well as the main roadblocks that prevent women, racial minorities, and oppressed communities from growing and developing. Most importantly, they should be able to identify employees who face issues with inclusivity and make them feel valued and comfortable. They should be great listeners and never overlook the concerns voiced by employees. Identifying and choosing the right mentors for the program is highly essential to ensure success with improved employee engagement.
Mentors should also be prepared to not just train employees but also connect with them at a personal level to better understand their struggles, bridge gaps, and eliminate barriers to growth for minority and women employees ensuring professional development.
Pair Up Employees
Paring up employees is the right way to help all employees feel included and comfortable in the workplace. It also helps them collaborate better and achieve organizational objectives faster. With diverse opinions being shared while brainstorming a new idea, businesses can gain access to a wide array of ideas and achieve new breakthroughs through ideas that transform your business. It can also help privileged employees to better understand the challenges faced by women, minorities, and oppressed communities. This helps establish a very healthy workspace where every employee feels highly valued and special.
Provide Discussion Topics And Resources
All mentorship programs need to be interactive and employee-friendly. Offering the right set of resources and discussion topics. Mentors can create custom plans with mentee training that further enhance the relationship. While discussing topics related to diversity and inclusion, it is also important to be mindful of stereotyping. Organizations need to ensure that mentors do not shy away from topics involving stereotypes. They need to be sensitive and upfront in talking about such topics and feel free to leave the room open for discussion to address any concerns raised by employees. At the same time, avoiding topics that are sensitive is like doing a disservice to this program as it ignores the challenges faced by employees from minority communities and women.
Mentors should never ignore, or invalidate the experiences shared by employees under any circumstances, instead, they need to work with employees and discuss challenges openly. Every mentoring session should provide a judgment-free platform for all employees and the space to understand biases towards different cultural groups/communities. Mentors should also check with employees routinely and receive feedback. This ensures that the organization progresses towards establishing a truly diverse and inclusive work environment.
Offer The Right Opportunity For Employees Through ERGs
Employees from minority communities are likely to face more challenges in career development. In such cases, mentors can leverage their authority and influence to recommend the respective employee for a promotion, or a position in the senior leadership. Employees from economically weaker backgrounds can enroll in ERG (Employee Resource Groups), where they can voice their concerns, connect with other employees from the same background, and establish solidarity. This will help them to voice their concerns better and improve career advancement.
Use Software To Run Your Mentorship Program
There are various employee mentoring software that help your business run a successful diversity and inclusion mentoring program with ease. Your organization can scale up successfully and establish the right platform for mentors and mentees to actively participate in the diversity sessions. This software ensures that all employees receive the right information and keeps them updated even if they miss out on a session. Therefore, investing in mentoring software helps mentors and your organization to track the overall progress with ease and improve the mentoring process. It also helps mentors better address challenges by modifying their current methods and tracking goals and KPIs through tailored workplace mentoring programs. It also helps in virtual mentoring and sharing reports with senior management periodically establishing an inclusive workplace culture.
Boost Organizational Morale with a Strong Diversity Mentorship Program
Diversity and inclusion mentorship programs help both the organization and employees to improve employee diversity, create a positive impact on company culture, expand the talent pool, enhance innovation, and increase the overall revenue of the organization. This guide is sure to help your organization establish a bias-free and gender-diverse workspace by providing support for minority employees (be it a senior or junior employee) to overcome inclusivity issues and get equal opportunities to level up in their careers. If you'd like to learn more on how to develop these programs in your organizations, please contact us.