Company is founded as a software development firm where we took contracts and developed software for startups such as Socio and Rentgrata to serve organizations such as Harvard and Questex. Tremendous amount of experience is gained in the software field.
Development of Qooper started. Both founders had mentoring experience and one of them was sent to a leadership program in Europe by his company. Out of 25,000 employees, only 50 of them joined this program yet there was no structure or analytics regarding the mentoring program. This is when we committed to bring structured, scalable and measurable mentoring programs to various types of organizations.
We now know the exact product the market needs to help their employees, students and members to set goals and achieve them with mentors, peers, groups and resources.
Our team is growing each month, we're partnering with more and more organizations and are creating more value each day, one goal achieved at a time. We look forward to driving careers, skills and inclusion through effective mentoring programs in your organization.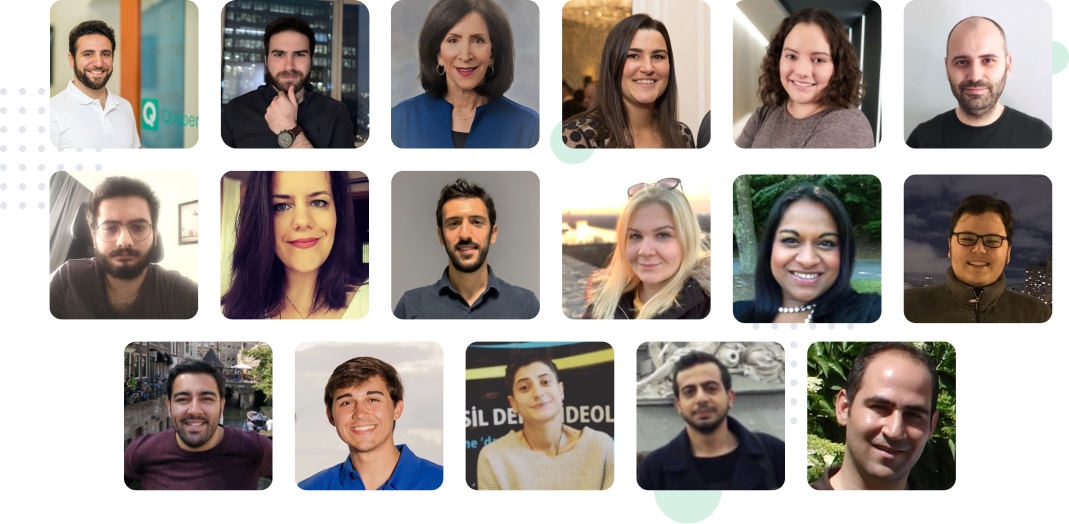 Our Values
| | | | | |
| --- | --- | --- | --- | --- |
| | | | | |
| Collaboration | Growth | Customer Focus | Work-Life Balance | We're Hiring |

We are at downtown Chicago,
just by the Riverwalk!
Yes, we can't complain about the commute to work and the amazing scenery and atmosphere to enjoy during lunch break. After work, Chicago has a lot of great spots to offer and we like to have team hangouts, right by here.

If you're ever visiting, we'd love to have you for a coffee!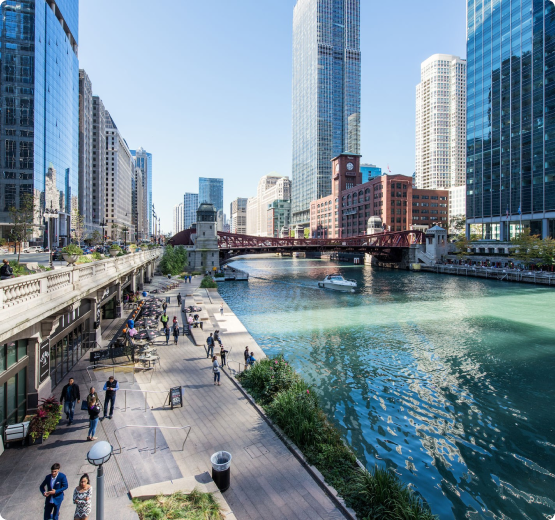 Address

211 W Wacker Dr, Fl 3, Chicago, IL 60606