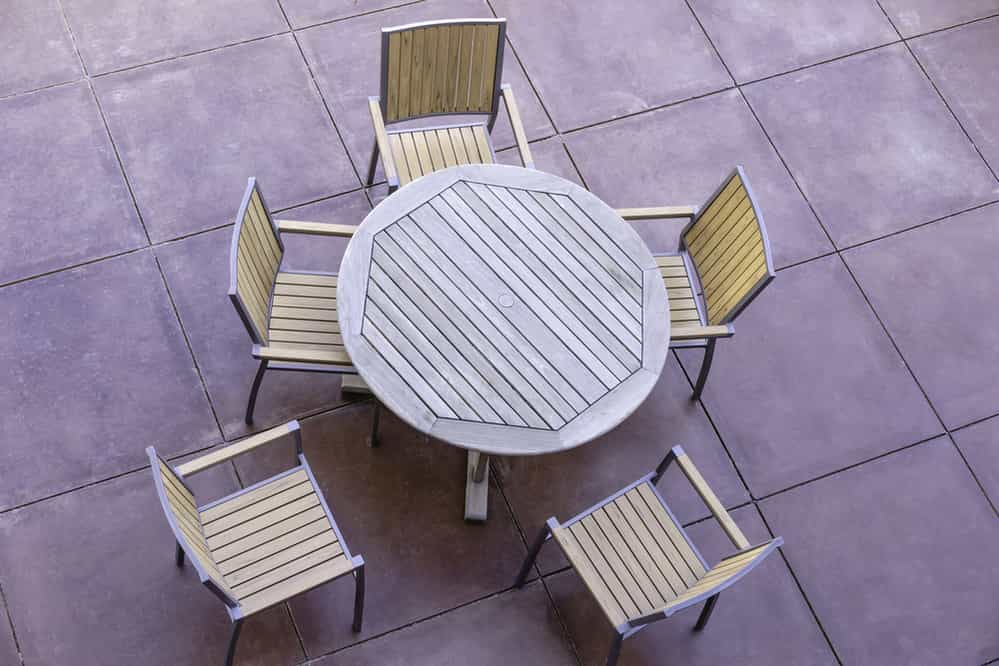 Mentoring Circles
Mentoring circles: Not A Buzzword But An Effective leadership Strategy
Omer Usanmaz
January 30 2022
Anybody who aspires to climb the entrepreneurial ranks will have at least a vague idea about mentoring programs. You may quite possibly know mentoring as a program or an arrangement between an experienced person and a beginner to impart wisdom for personal and career development. But what you might not be aware of is the mentoring circles. Therefore it is the purpose of this article. At the end of it, you will have a good idea of what mentoring circles are, and you will also learn how to introduce one in your organization.
"Our chief wants in life is somebody who will make us do what we can." — Ralph Waldo Emerson
Mentors are guides who lead you to the destination you want to go to. They will equip you with tools and skills, so you are capable enough to go there. Imagine, what you want to do is to make a trip from New York to California. A mentor will assess your situation, and if he considers that a flight or train is not the best option for you, he may, in his mentoring efforts, consult you to take the Lincoln Highway on your Ford Ranger (for example). A good mentor will always make an effort to find out what is best for you and customize their mentoring initiative to fit your career journeys. However, mentors are oftentimes misconstrued as someone responsible for dragging you to the finish line. This is not the case. They don't give you the fish; they teach you how to catch one.
Similarly, mentoring is often perceived as one dimensional or hollow concept. Even though accepted as highly effective, it is seen as a one-trick pony. However, traditional mentoring is just one form of mentorship. And it subsets like mentoring circles have a whole another layer for enabling knowledge sharing and community shaping. Continue reading to know all the nuts and bolts of mentoring circles.
What Is A Mentoring Circle?
A mentoring circle is a mentoring program type, which has many similarities with group mentoring. It attained corporate popularity through the implementations of Sheryl Sandberg, Facebook's COO. Unlike individual mentorship, multiple mentees and mentors are involved in this program. This mentorship program can essentially be seen as a professional network where employees of varying levels can get involved. The one-to-one relationship of the mentors and mentees in this mentorship program is replaced by group participation. It works because the circle members choose a hot topic and have a group discussion.
Following are the characteristics of a mentoring circle:
Who is a facilitator?
The facilitator is the one who holds the administrative role in the mentoring circles program. They are also called circle leaders. In traditional/formal mentoring programs, the mentors do the administrative duties, who already have a hectic work schedule. Thankfully, in the mentoring circles program, a facilitator releases all of the administrative pressure from the mentors and allows them to only focus on mentoring their mentees for enabling career development.
Main duties of a facilitator:
Scheduling the mentoring circles
Ascertaining that the mentoring brethren know discussion topics, prepare for them, and answer questions
Monitor the general logistic of the Mentoring sessions
Lead the discussion when mentees do not have ready questions to ask their mentors
About mentees in the mentoring circle
For the mentoring circle to work, the mentees in the group should have some similarities. That is why the mentoring circles are always populated by either mentees of the same career stages (entry-level employees, for example) or of the same career advancement aspirations/ have a common goal. And in the case of onboarding employees, it is an excellent basis for connection with the senior leadership.
Benefits of Mentoring Circle
1- More Mentors in A Single Program
The organizations no longer have to handcuff their mentoring programs with the limitation of mentors that is allowed. Any organization can now freely puff up the mentor pool with senior leaders/ competent mentors.
2- Common Challenges
A quick interview with any given mentor will let organizations know that the problem many of their late, current, and potential employees face is not unique to them. These are (broadly speaking) challenges that many employees face. Sometimes, the challenges are related to specific stages in the career of the employees and become evanescent once the scene is crossed.
3- Networking Opportunities
As mentioned earlier, the mentees in a mentoring circle will have something in common. This common ground can become the pretext for connections for employees. Also, this connection is not limited to the peers but also the professional networks of the superiors who can impart valuable career insight. The cross-departmental connections are also secured in a mentoring circle.
4- Access for Women into Networks
This form of mentoring imparts the foundation to insert women into networks. According to research, sixty-seven percent of women rate mentoring groups, circles, and rings as essential for their career advancement. This mentoring setup gives women the critical peer mentoring interactions that usually eludes them.
5- Shy Employees Socialization
It is excellent for shy employees. It is a great way to open up the shy employees and make them comfortable with the organizational environment. In group-based employee engagement programs, the shy employees will be empowered by the engagement between employees to contribute without any trepidation.
6- Comfortable Communication
The one-on-one relationship of the traditional mentoring program is helpful in making a much closer communication between the mentor and the mentee. But this situation is also prone to create awkwardness between both parties. The uneasiness can be for multiple reasons like personal beliefs, mentoring approach, or the temperaments of the mentor/mentee. However, this awkwardness is eliminated in the group habitat of a mentoring circle.
7- Mecca for New Ideas
Another game-changing benefit of the group habitat of the mentoring circle is that it is straightforward for the mentors to introduce new ideas. Not only is the introduction of a nascent idea (with great potential) uncomplicated, but their development is also pretty uncomplicated because, in a group, the ideas are very quickly deciphered.
8- More Fun
The group mentoring circles can be much more enjoyable and social for current and potential employees than traditional mentoring. One of the things that contribute to the fun nature of the group mentoring platform is its group activities like roleplaying and brainstorming. This type of interaction builds the status of the mentoring circle as a fun program.
9- More Exciting Mentoring Experience
The group-based mentoring structure of the mentoring circle, as opposed to that of traditional mentoring, is more inclined to create two times the energy, two times the enthusiasm, and also in the same vain develop camaraderie. Mentors have a more exciting mentoring experience here than the traditional one by feeding on the mentees' energy in the group.
10- Dispersed Accountability
It is not just the mentors that are held accountable anymore. Every member of the group holds every other member accountable. This sort of positive pressure motivates the employees to be on their best behavior and do their absolute best being in the program.
Cons of Mentoring Circles
Mentoring circles are susceptible to groupthink (a phenomenon where the individual accepts consensus to avoid conflict). It is the quintessential drawback of mentoring circles. It somewhat renders the most prominent tool of the mentors not so competent, which is the opposing perspective that the mentors can provide in the one-to-one conversations.
While this mentoring creates the opportunity for a quiet personality to express more, it also creates a faculty for a strong personality to attain dominance by overpowering the rest of the group.
Another obvious drawback is the privacy issues of the members in the group, which can be confiscated or compromised.
Even though they are concerning, all the cons mentioned above or drawbacks of the mentoring circles can be nullified or countered with the proper establishment of ground rules, proper guardrails, and the establishment of the confidentiality policy. Being proactive is super necessary for counterbalancing these limitations of mentoring circles. However, if such serious measures are not taken, then it may be devolved out of its effectiveness. The facilitator can be nominated to carry out the rules and guidelines.
Mentoring circles are a great way to help resolve issues among employees and management. They allow an opportunity for one-on-one coaching sessions or group discussions about topics that may not be easy at your workplace because of their size, culture, etcetera.
How to Establish A Mentoring Circle in Your Organization?
The approach you take to establishing a mentoring circle in your organization should naturally depend on many factors exclusive to your organization, such as your organizational makeup, your industry, and your company's goals. Keep in mind that It is vital to establish a mentoring circle that presents the opportunity for inclusivity alongside knowledge to employees.
Choosing The Topic
Following are some of the fundamental mentoring circles that any organization should have:
Newly on-boarded employees
Leadership development
Re-entering the organization
Development for women
Other inclusion and diversity
Choosing the right circle topic is the first step to getting the program going because the employees are more willing to learn and show interest in the relevant topics. So, there should be much effort put into choosing a topic.
Choosing The Mentor
An organization should understand that its choice of mentors is going to be the deciding factor for the organization's future because what they do with their mentees is make the mentees/employees future-ready to deal with various aspects of their career and personal life (which will, in turn, affect their career). Therefore your choice of mentors should always be the cream of the crop.
Choosing The Facilitator
As a facilitator is a host or the person responsible for the smooth functioning of the program, it makes sense to choose someone who is super responsible and has logistic expertise. Mentoring software can be a great companion tool for your facilitator to go about his duties of keeping everyone and everything organized.
Effective Leadership Strategy Indeed
Group mentoring programs like rings and circles are much helpful in the development of a section of employees who their similarity of situations can identify. If you have an organization, you already have a reason to start a mentoring circle without wasting more time. Factoring its benefits and drawbacks (which can be proactively countermeasures), there is no reason to postpone any more time. As long as there is a willing set of people with similar interests, you can have a mentoring circle, despite the group's number.