Groups, Circles & Communities on Qooper's Mentoring Software
Connect mentors and mentees in groups as another level of support for their career development, learning, and inclusion.
Schedule a Demo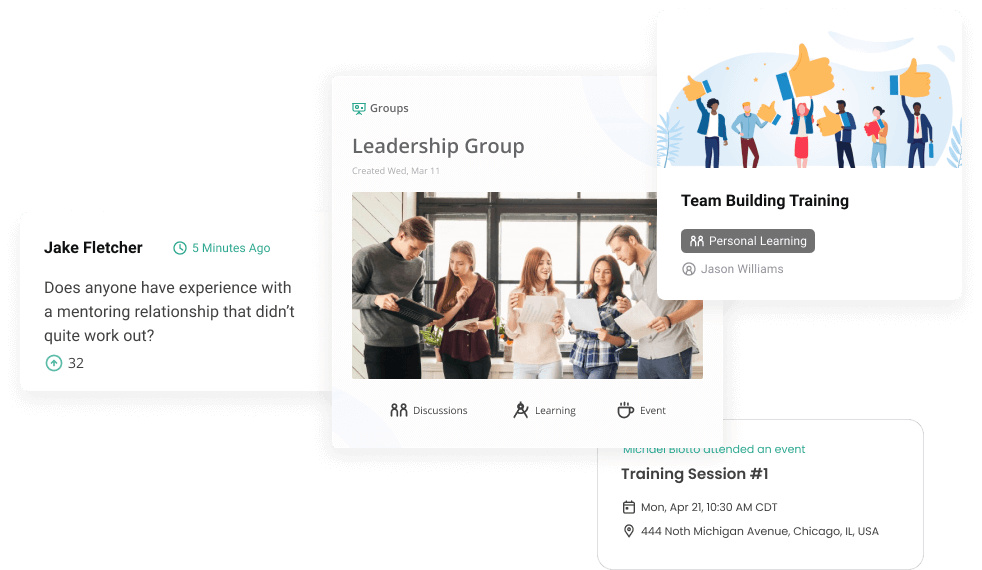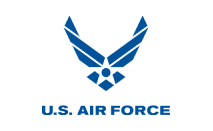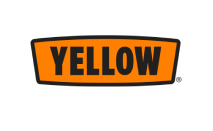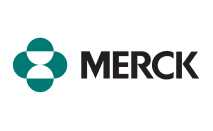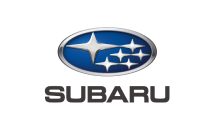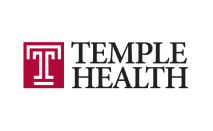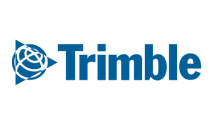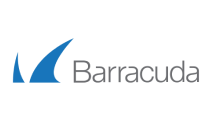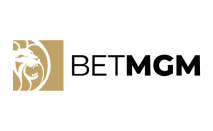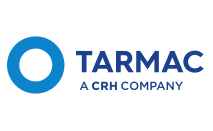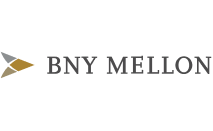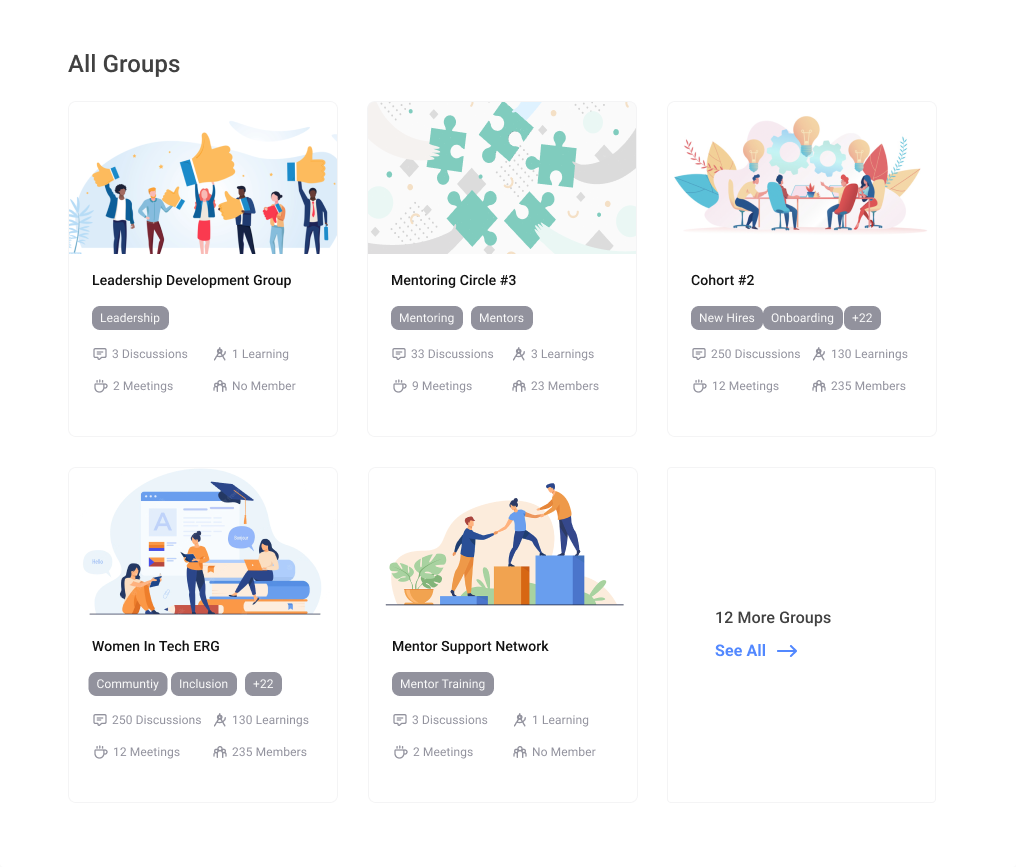 Explore
various groups
Use Qooper's recommendations or design your own groups as mentoring circles, networks, ERGs, expertise groups, cohorts, and more.
Schedule a Demo
Join
discussions and conversations
Leverage discussion forums to give Q&A opportunity to the mentors and mentees.
Schedule a Demo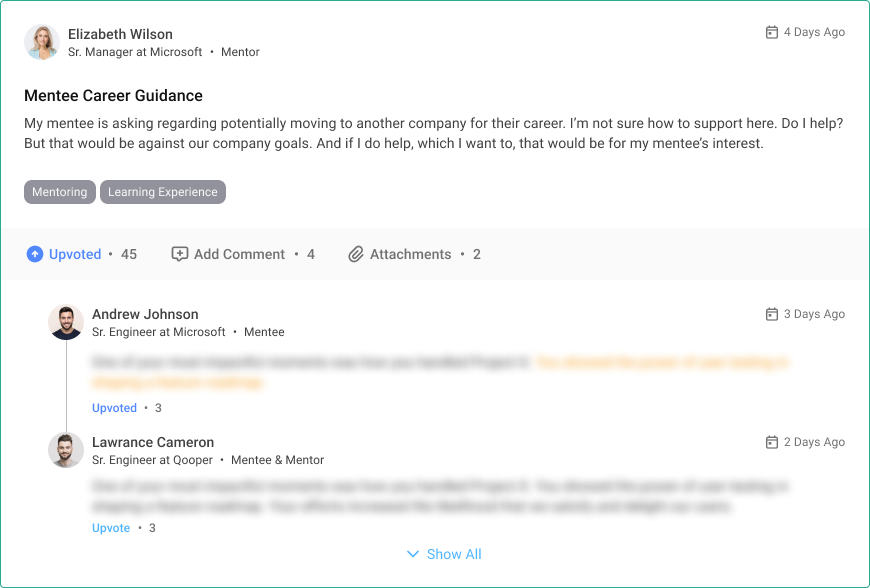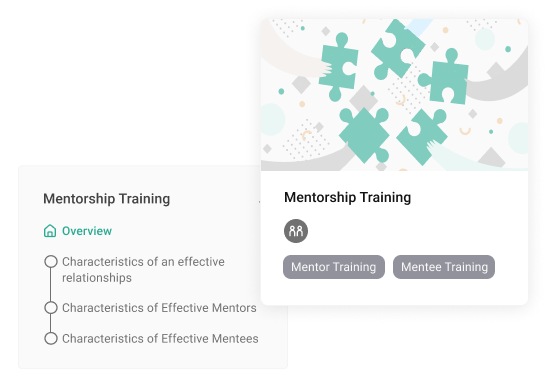 Explore
group resources and trainings
Have group-specific resources and training content for a tailored learning approach.
Schedule a Demo
RSVP

to group meetings and events

Groups are able to create group events and meetings with calendar and video call integrations.

Schedule a Demo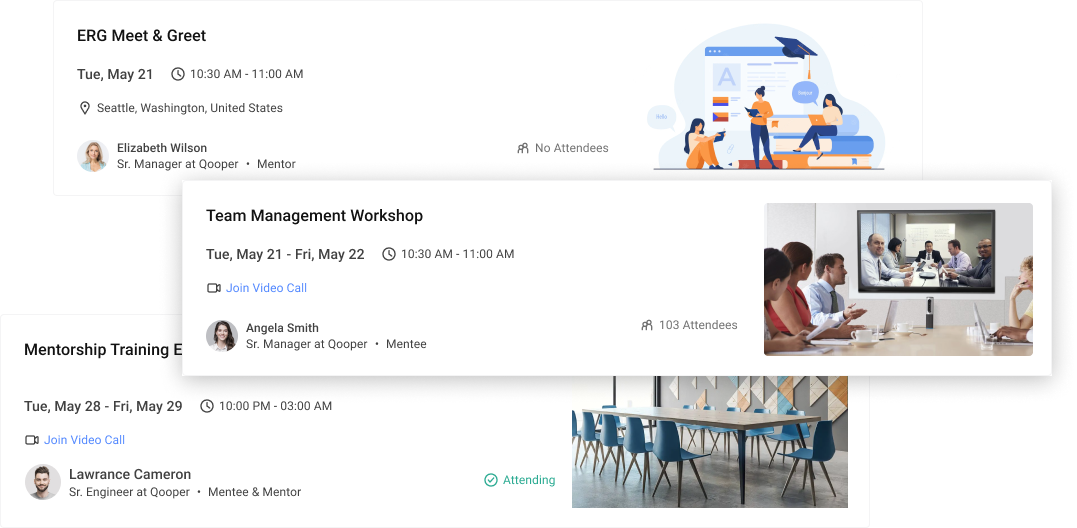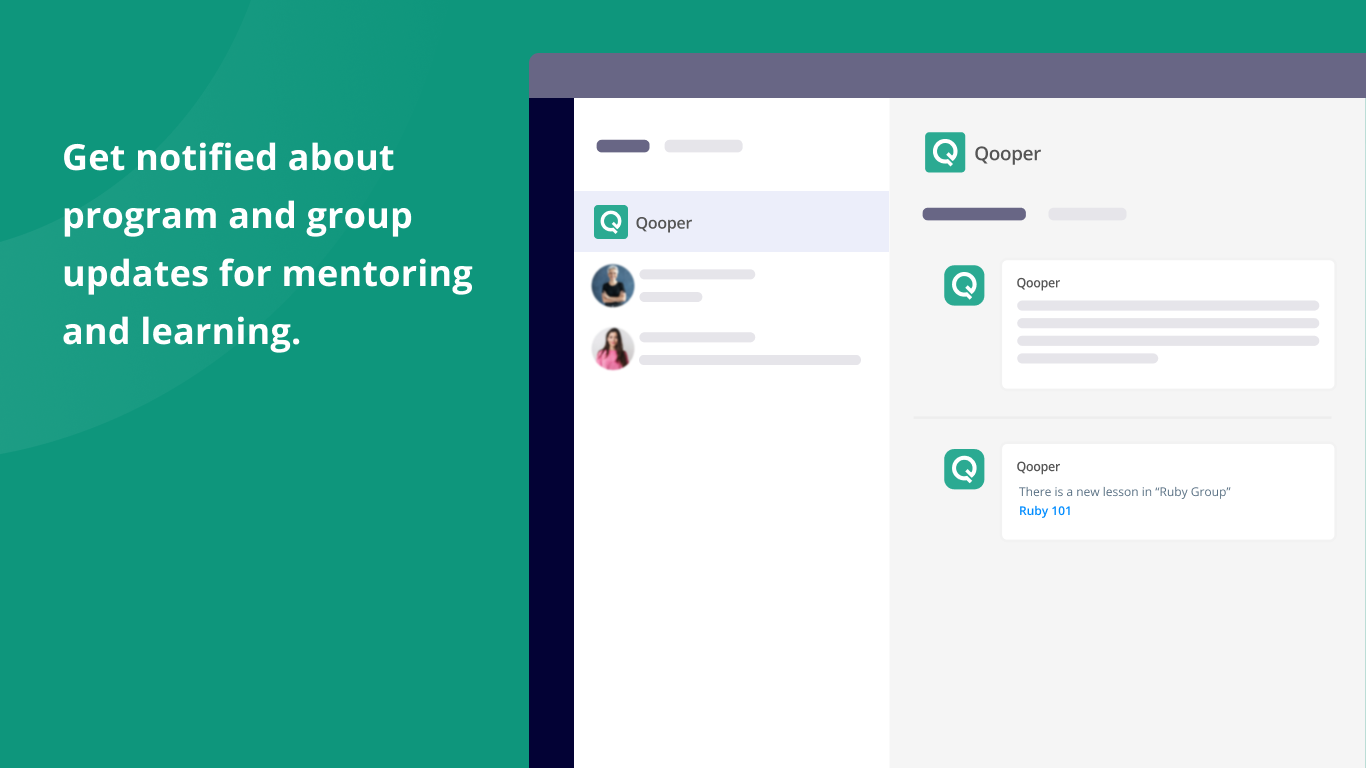 Integrated with your
Teams & Slack environments
Connect groups to your existing Slack or Teams channels for cohesion.
Schedule a Demo