Learning Resources
Collect your networks knowledge in one place with personalized and goal based resources provided by the program managers, mentors, mentees, and peers.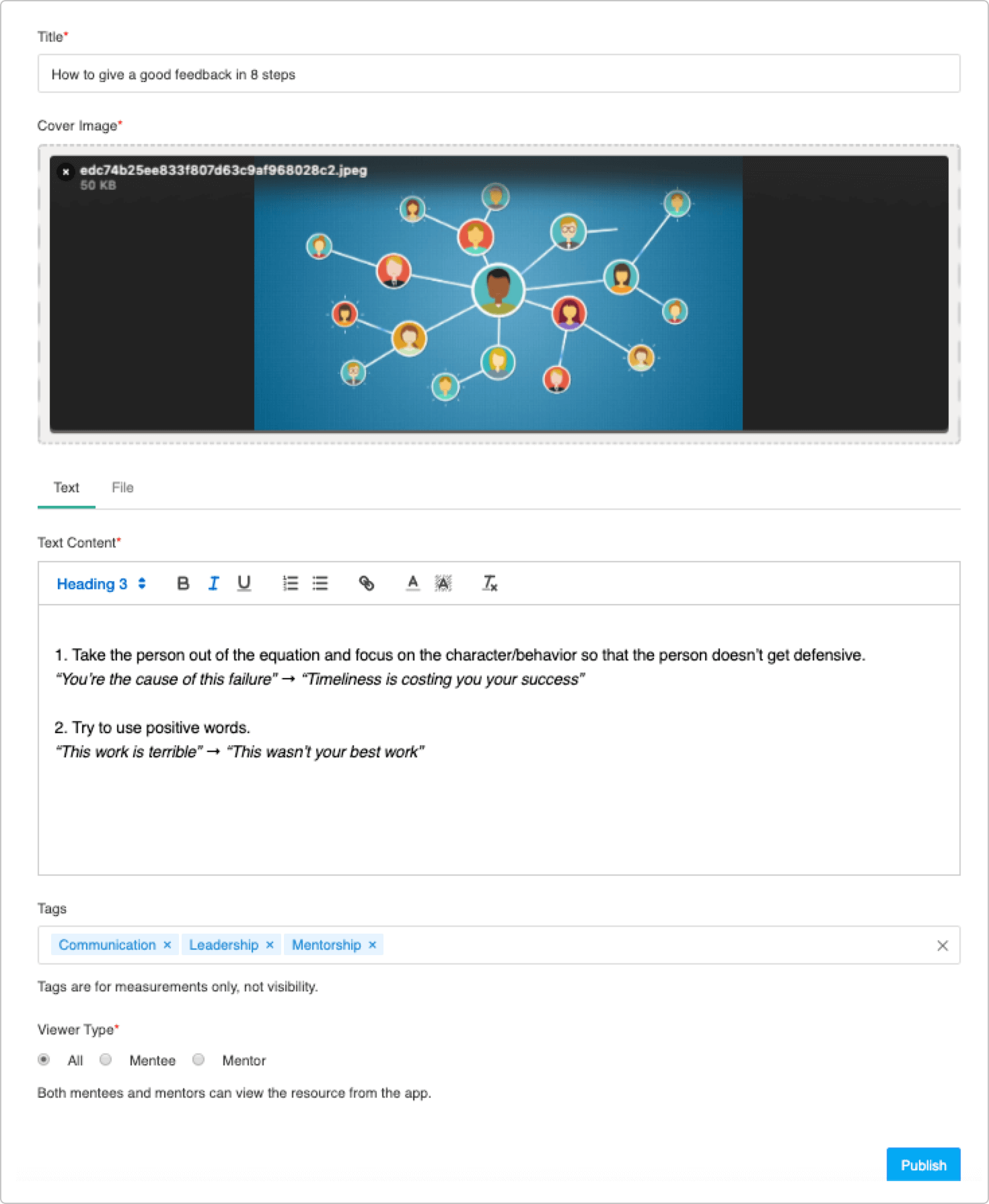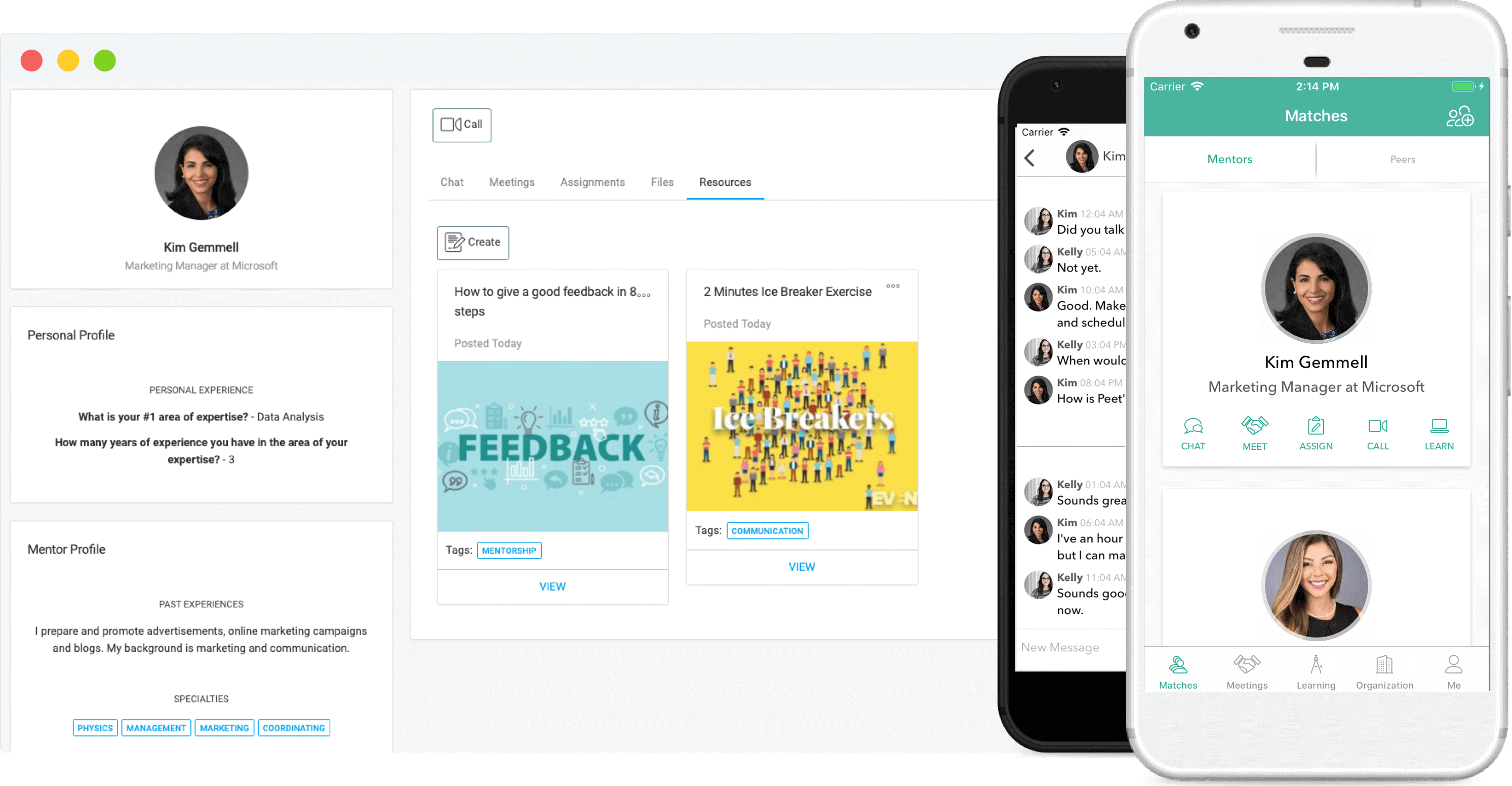 Discuss Learnings
Ability to discuss, practice with and learn from mentors and peers.
Custom Learning and File Sharing
Mentors and mentees access the Learning Platform to start creating learning resources for each other's needs.
Custom written courses and modules
File sharing
Links to videos and articles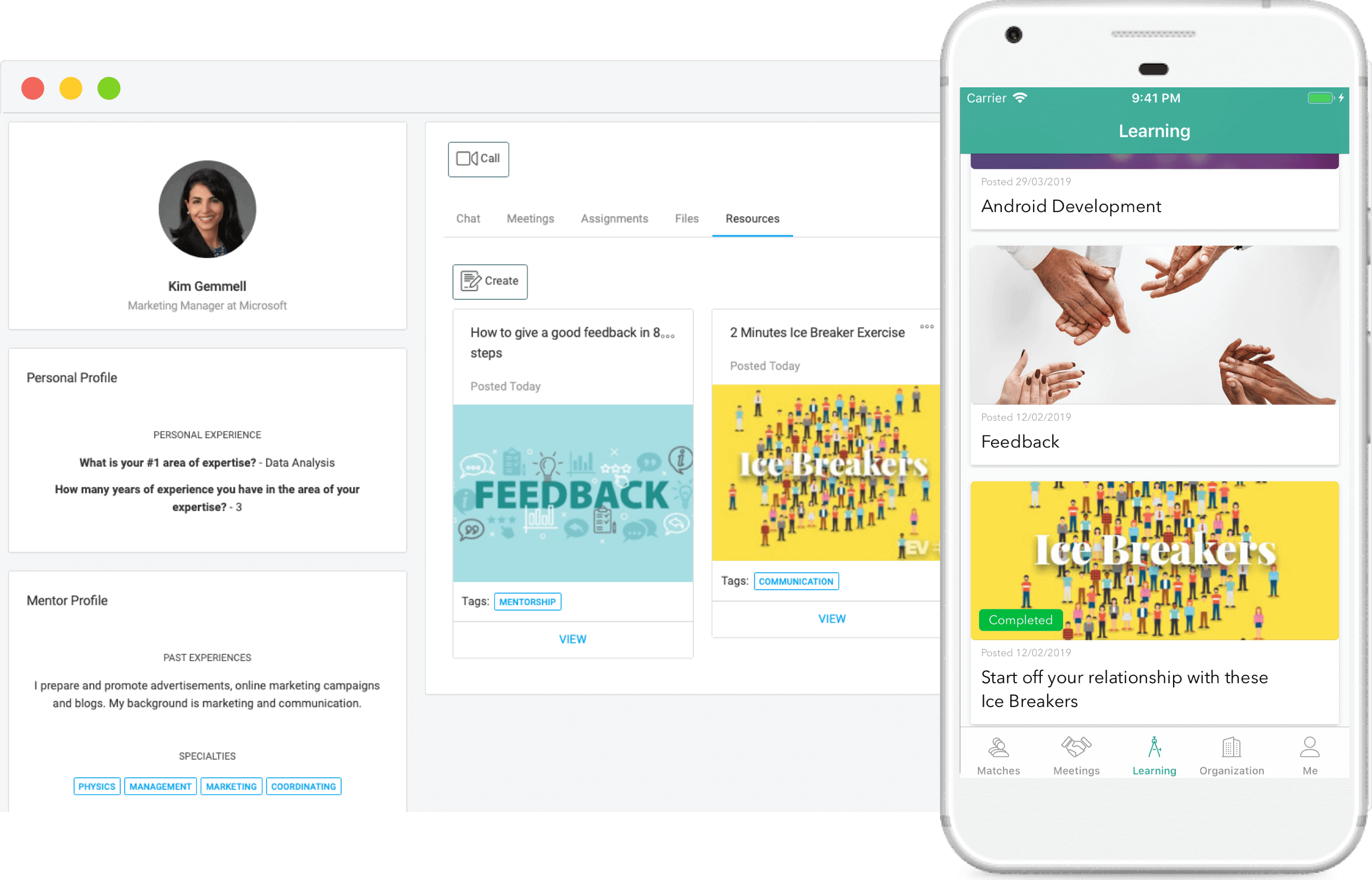 Peer Mentoring & Groups
Group discussions, learning and events
Mentee-mentee relationships for collaboration
Mentor-Mentor relationships for networking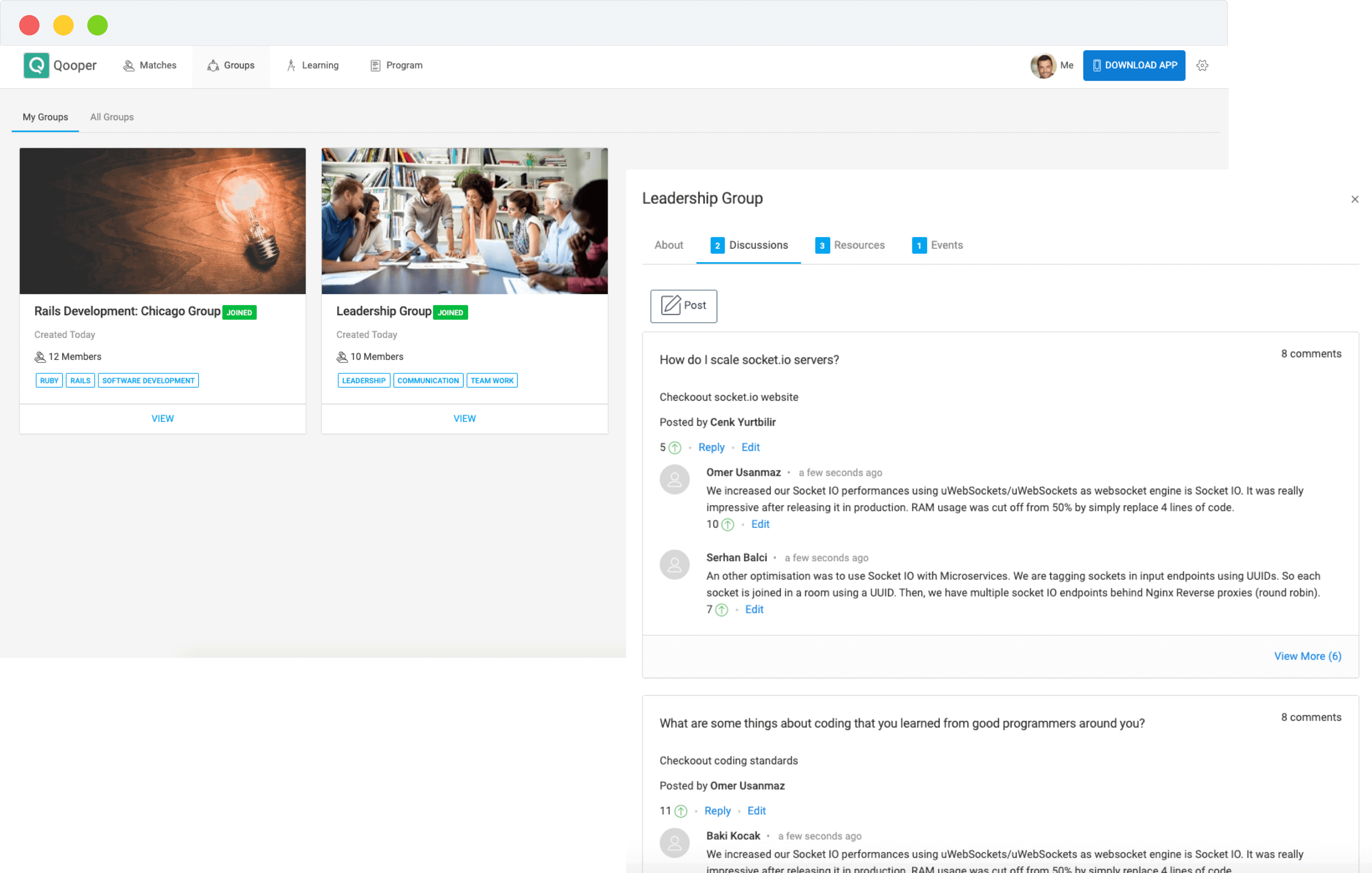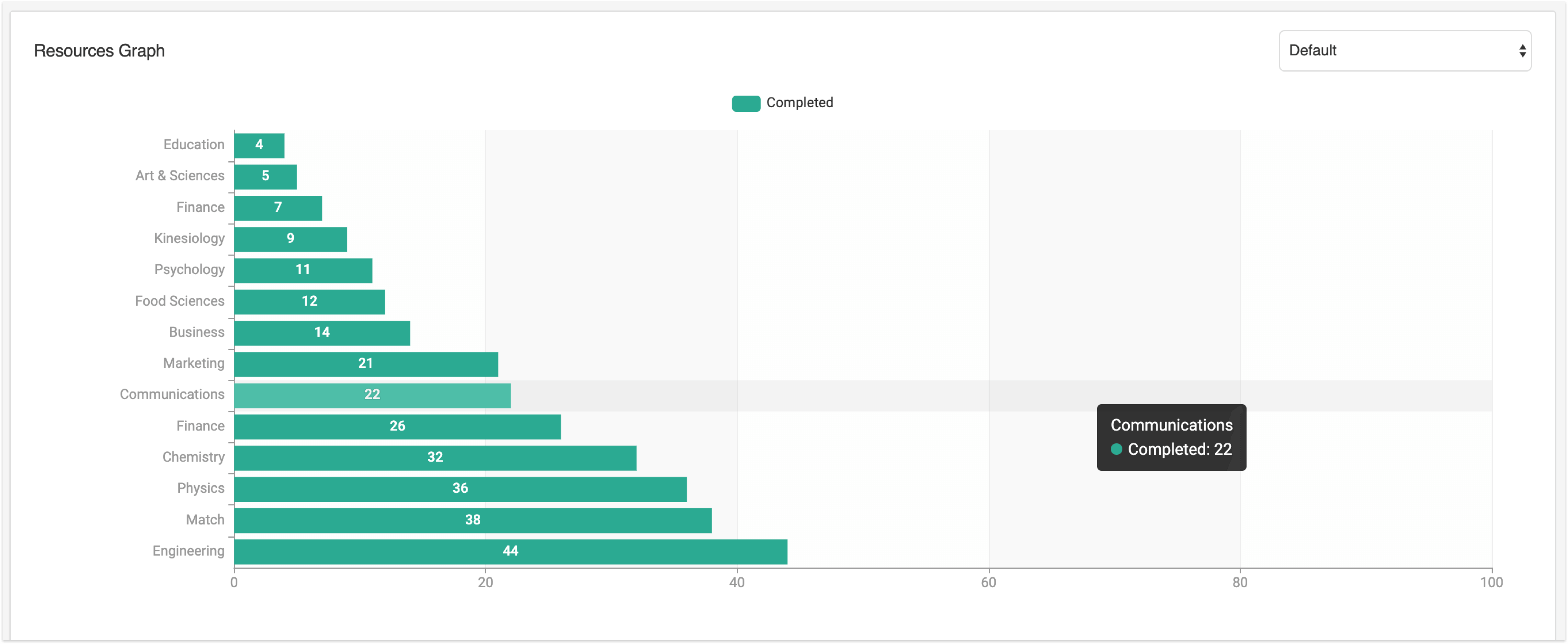 Track
Measure the overall learning progress to report ROI
Mentoring
The next level of engagement is accessible anywhere, anytime with all the mentorship tools
Learn more