Run Mentoring Programs on Qooper Mentoring Software
Bring all mentoring experiences onto one platform and run mentoring, learning, and inclusion programs at scale.
Schedule a Demo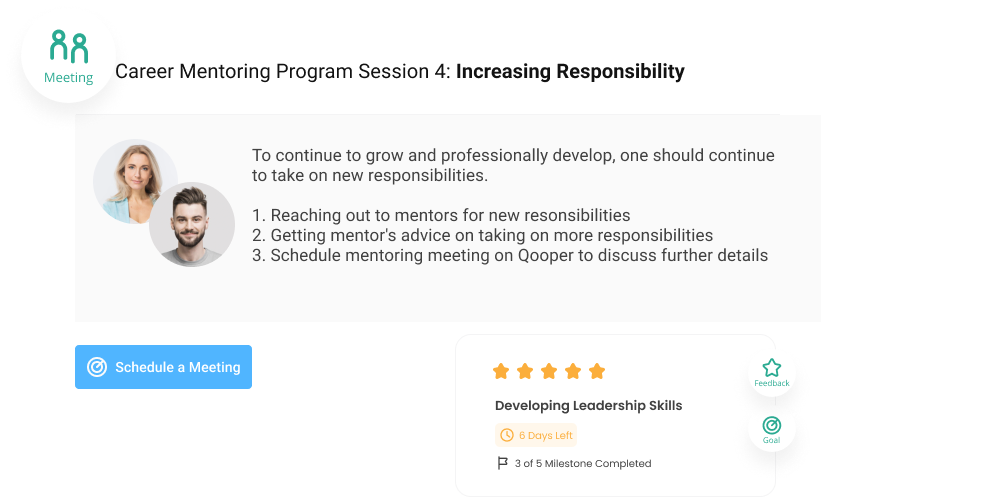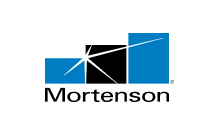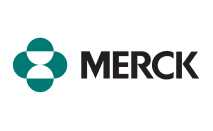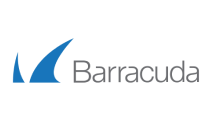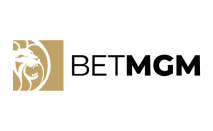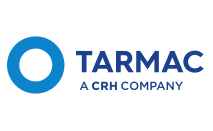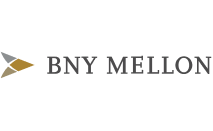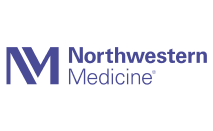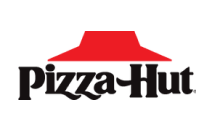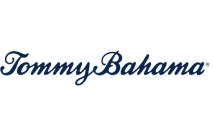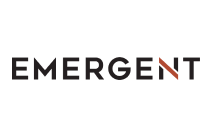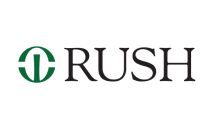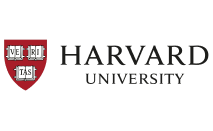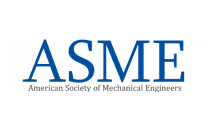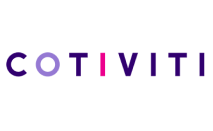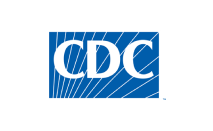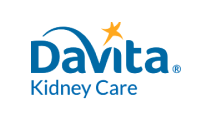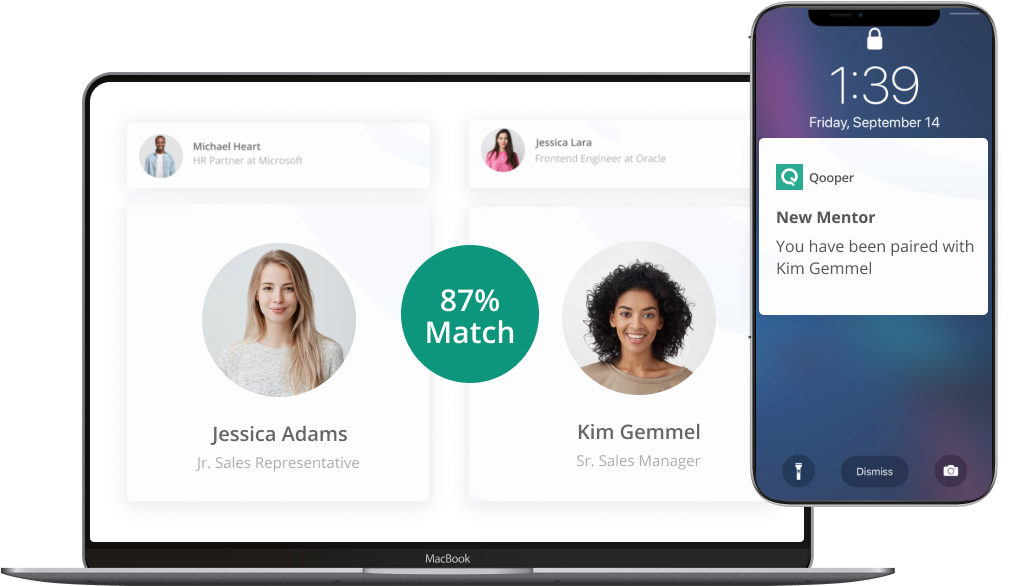 Algorithmic
mentorship match

suggestions

A successful completion of Qooper's mentorship profile survey prepares the participants for the best mentorship matching outcomes through Qooper's smart algorithm.

Schedule a Demo
Flexibility in finding
the best mentorship match
Looking for additional support? Did you achieve your goal with your existing mentor?

Mentees can search for new mentors and pursue a mentoring relationship as long as mentors have the availability.
Schedule a Demo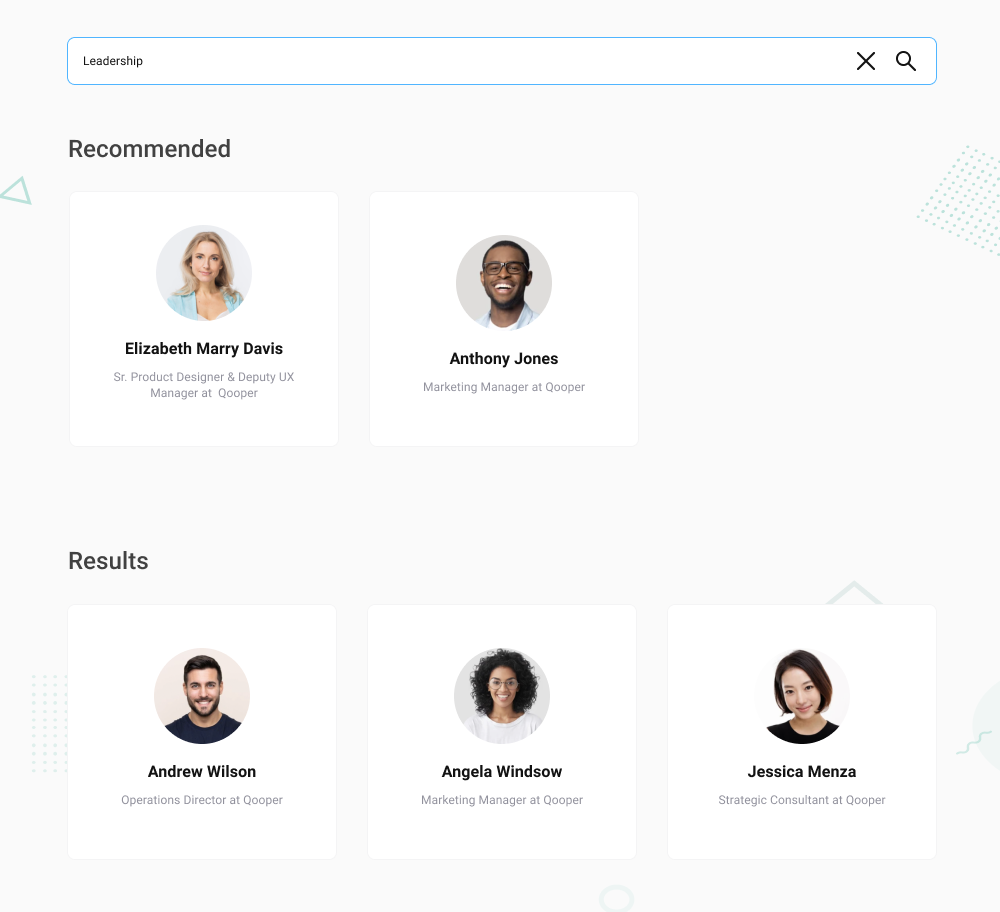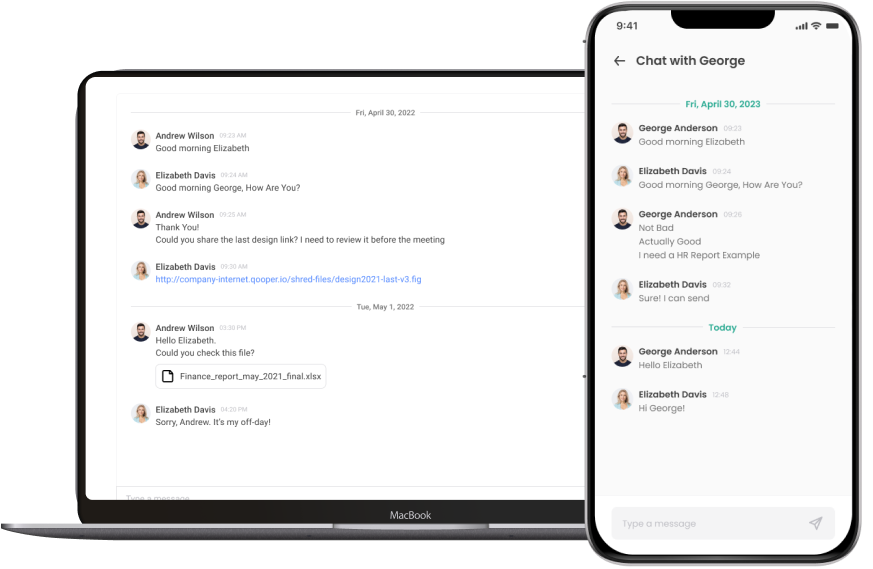 Chat

with your mentors and peers

Preserve your mentorship conversations in one place privately. Integrate the program with other chat tools to stay up to date.

Schedule a Demo
Customer Reviews & Feedback
#1 Mentoring Software
Mentorship meetings
made easy
Mentors and mentees usually need to go back and forth to find a time, decide on a topic, take notes, or even come up with good questions to ask. Qooper provides solutions to all of these four scenarios:
Calendar integration
Topic suggestions
Mentorship meeting agendas
Meeting notes
Schedule a Demo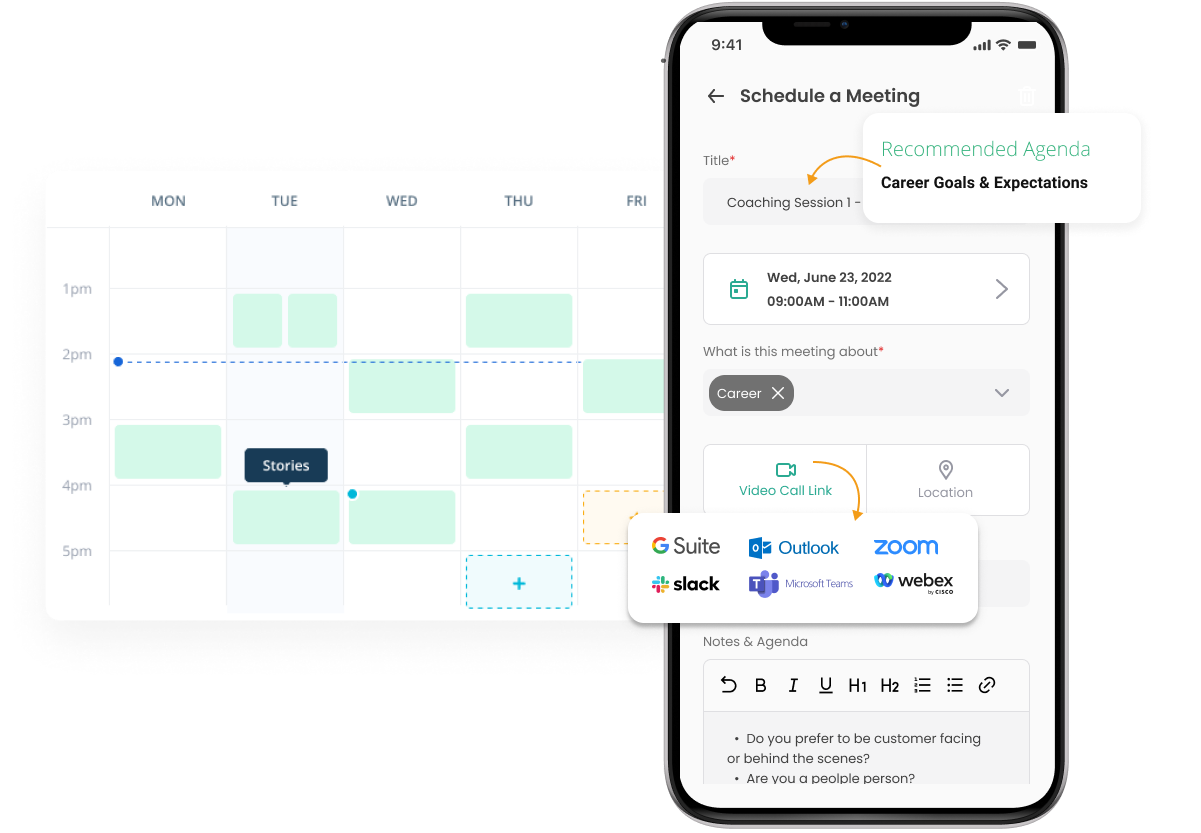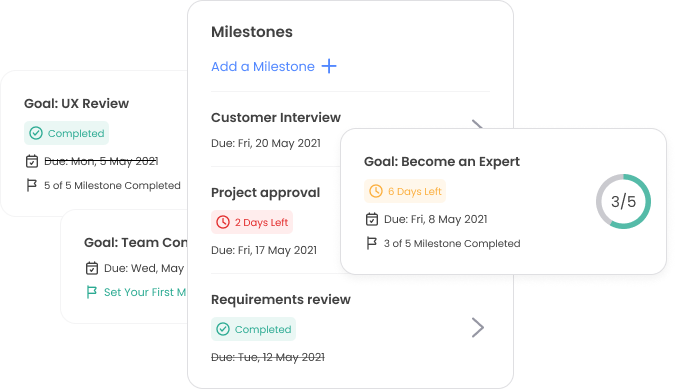 Stay up to date

with mentorship goals and milestones

Use goal templates, set goals, and track milestones to get there.

Schedule a Demo
Share public or private
feedbacks & take notes
A modern virtual mentorship platform for the mentors and mentees to connect, engage, and develop.
Schedule a Demo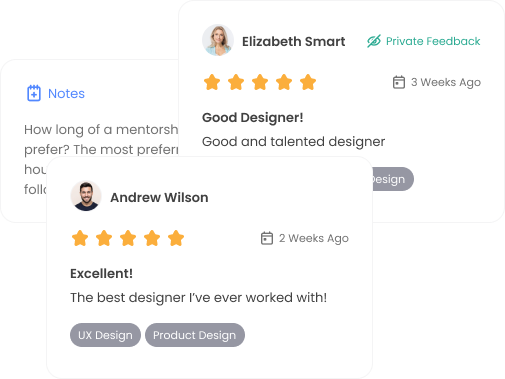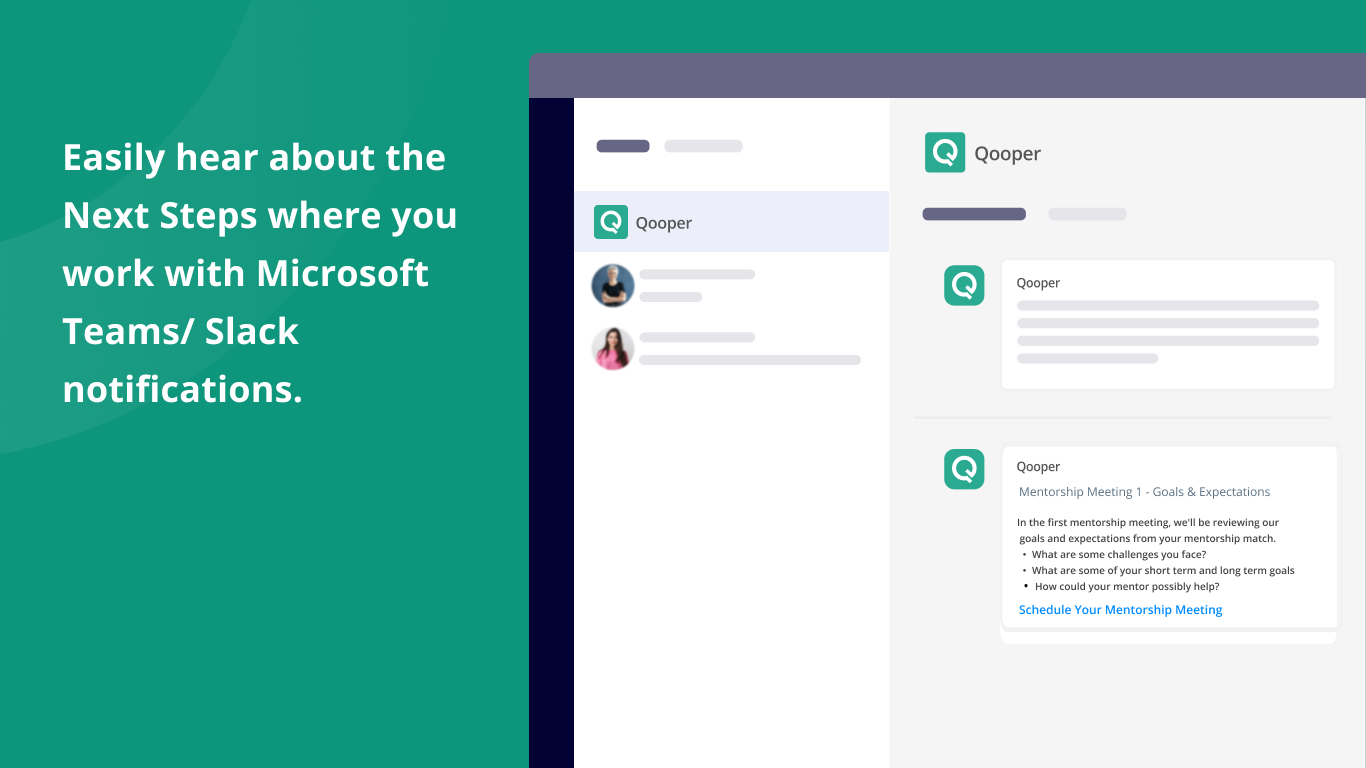 Working directly in
Teams & Slack
Receive notifications on Teams & Slack about updates and what you missed.
Schedule a Demo
Receive helpful
tips and reminders
Mentorship meeting agendas, goal templates, and feedback surveys are provided for mentors and mentees to facilitate their relationships.
Schedule a Demo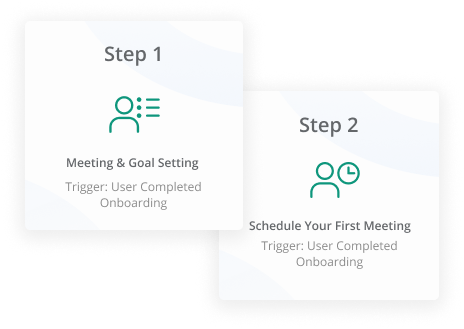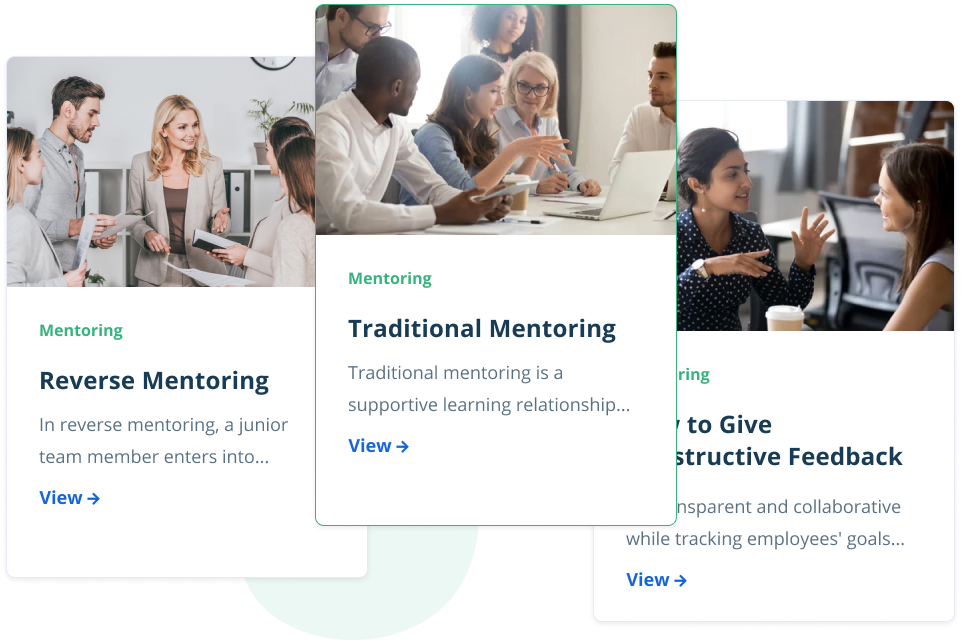 Access
Mentorship Trainings
Whether you're a first-time mentor/mentee or want to sharpen your skills, use Qooper's mentorship library for the best mentoring experience.
Schedule a Demo
Achieve badges &
receive certification
As mentors and mentees schedule their mentorship meetings, achieve their goals and complete the training, they receive badges and certification through Qooper's reward system.
Schedule a Demo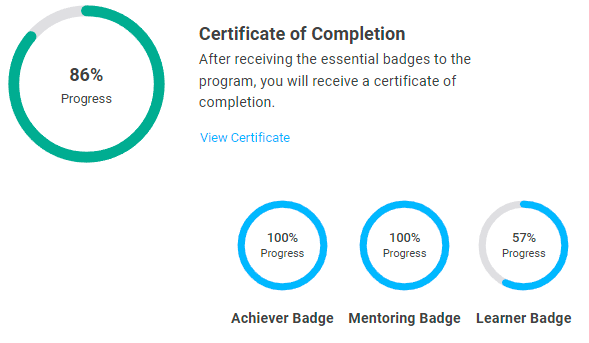 Customer Testimonials & Reviews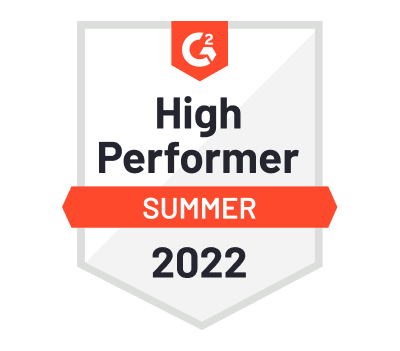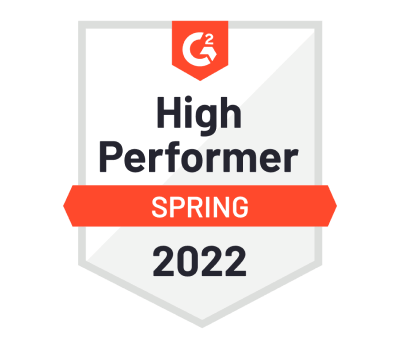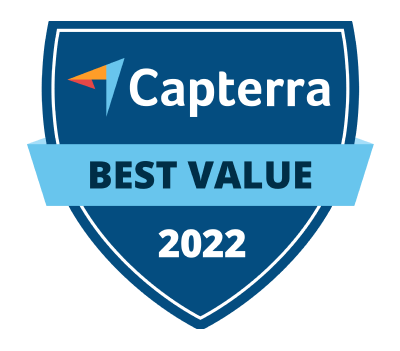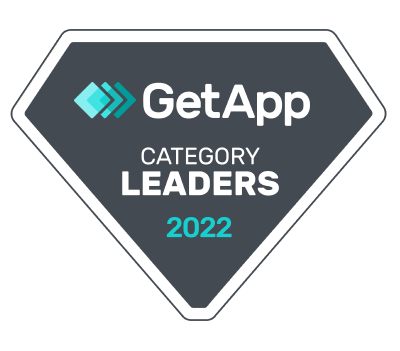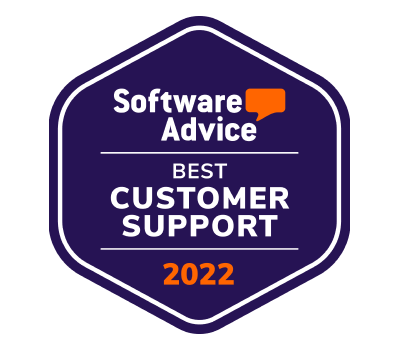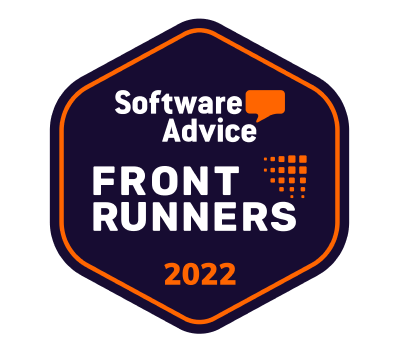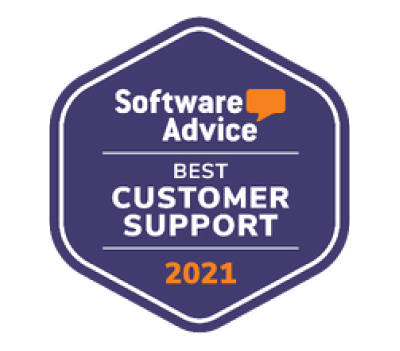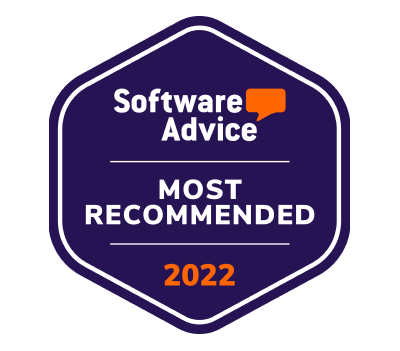 Extraordinary matching algorithm
During Northwell's Inaugural Mentorship Program, I and my mentor were matched by what we call the world's best algorithm, because it was!
AI matching feature is a big seller
An AI mentoring platform that is a step above the competition. Although we were going to be starting small, we knew from the outset we wanted the ability to offer mentoring opportunities to our global team.
Live support is flawless
The ability to connect with a rep LIVE is amazing. I, along with the team was able to jump on several calls for clarification on aspects of Qooper we were unfamiliar with.