Meeting Scheduler & Calendar Integration
Allow your people to set up availabilities, schedule meetings easily and integrate with calendars.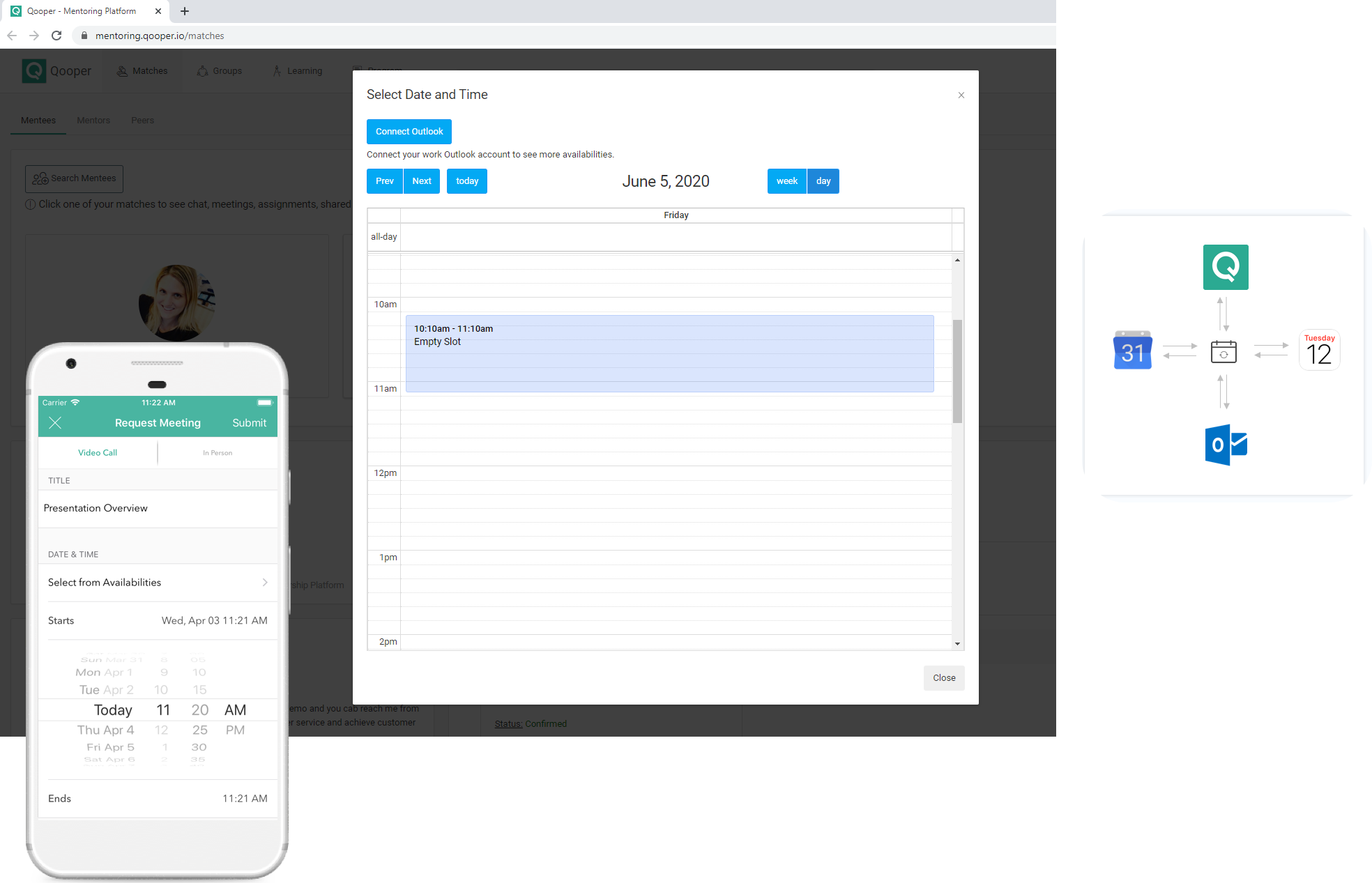 Integrate With your Existing Systems
Chat, video call, meeting discussion, program updates and resources integrated with your existing systems for easy adoption

Group Mentoring & Peer Coaching
Create targeted groups and communities with:
Q&A Discussion Forum
Topic-based Learning Content
Group Events & Webinars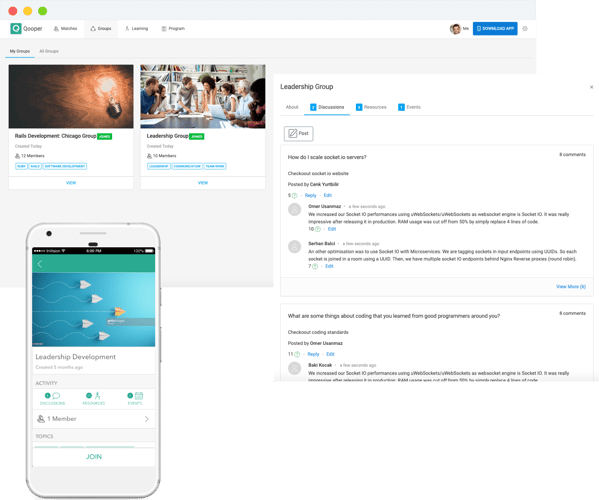 Notes & Feedback
An essential piece for mentoring and coaching are effective feedbacks that show match effectiveness and progress satisfaction.

Mentor Matching
Automate mentor matching and introduction work with smart algorithmic matching tools
Learn More
Facilitation & Engagement
Engage with your program, facilitate relationships with a guided experience and provide resources.
Learn more