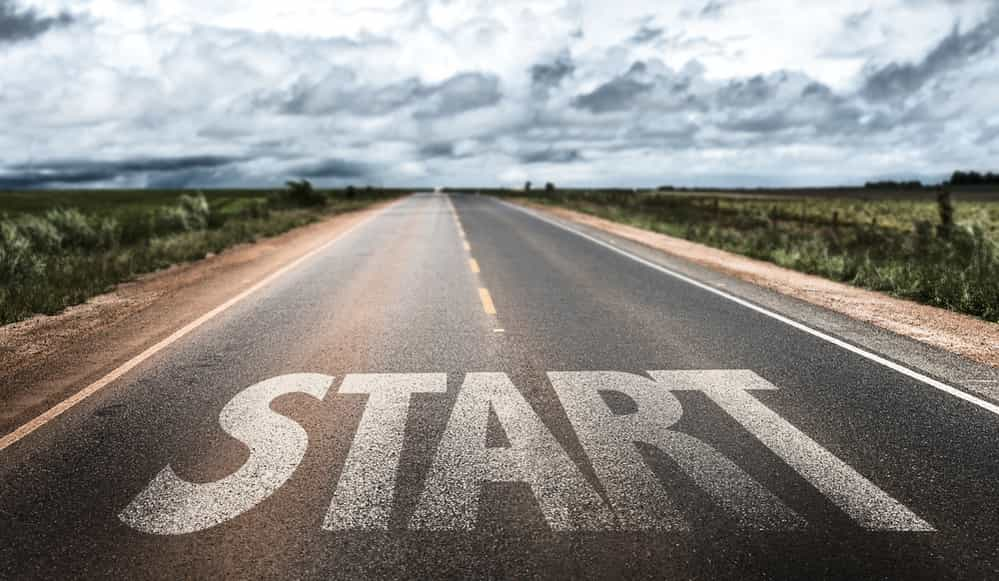 Onboarding Buddy
Onboarding 101: 12 Ways To Achieve A Sensational First Day Onboarding At Work
Omer Usanmaz
February 1 2023
The first days can be a nerve-wracking experience for anyone. Children worry about their first day in school, older students fret about their first day in college, and new employees feel anxious about their first day at work. These jittery feelings do not go away with age.
Whether the person is joining their first-ever job, changing jobs, or simply changing departments within the same company, a successful onboarding experience and smooth introduction to the new role can do wonders for the new employees. These first days are essential for the company too. Human Resources (HR) managers need to prepare for the new hires and create a positive first impression.
The Four Phases of New Employee Onboarding
Before delving into the finer details of first-day onboarding, you need to understand the different phases of the employee onboarding process. More specifically, it would help recognize where first-day onboarding fits into the entire strategy. Here are the four phases of HR onboarding process for new hires:
Phase 1: Before Joining
This phase starts immediately after the employee gets the job offer and is hired. HR managers should process the documentation required for the new hire and assist them in exiting their previous company if needed. Communication is crucial as the new joinee needs to be prepared entirely before starting work.
Phase 2: Orientation
Induction, or orientation, begins when the new hire starts working at your organization. Hence, the first-day strategy is part of this phase of onboarding. It is the best time and opportunity to acclimatize the new hires to your office culture.
Phase 3: Training
Employee training and development is a high-priority task and needs to be handled with care. Your new hires need to understand what is expected of them and receive role-specific training that will help them flourish.
Phase 4: Transition
This last phase is where the new hires progress into experienced team members. Ideally, HR managers will guide them by providing short-term and long-term goals, working with their mentors, and checking in with them periodically.
Why Is First-Day Onboarding Important?
When it comes to onboarding, people tend to focus on paperwork, training, and transition. However, orientation sessions on the first day are equally important. According to a report from Brandon Hall Group and Glassdoor, a strong onboarding program focusing on socialization can improve new hire retention by 82%.
Benefits for New Hires
The new hires will be motivated to do their best after receiving a friendly and enthusiastic welcome. Their productivity will increase, and their career growth prospects will improve once they feel that sense of belonging.
Benefits for The Organization
When new team members are productive and enthusiastic, the overall organizational performance will be enhanced. Thus, revenue and customer satisfaction will increase with a solid first impression.
12 Onboarding Tips to Organize A Great First Day for New Hires
Your onboarding strategy needs to have a well-chalked-out plan for a seamless first day for new joinees. Here is a first-day onboarding checklist to help you prepare:
1- Share An Announcement Email or Notice
Before the new hires join, announce to the rest of your team. Share some details about the new joinee (name, official information, personal tidbits). It will not only keep the team informed but will also help them break the ice.
2- Set Up A Schedule
A systematic first-day schedule will be convenient for the new team members and the relevant people to meet. Ensure that each activity is allotted enough time, and add breaks every couple of hours. Present the schedule at the start of the day and include onboarding and job-related activities.
3- Prepare The Designated Workspace
Preparing their workspace includes keeping their desk ready, clean, and preferably located next to their team members. Set up their official company email, employee ID, and computer or laptop (with anti-virus systems). Before buying expensive equipment, you should check if it could make sense for your business to rent hardware. This way, you can provide your new employees with newest technology while keeping your initial investment per employee low. Additionally, also provide them access to the company intranet, company messaging software, printers, and other office supplies. In case the employee requires accessibility aids, make sure that they are comfortable and have everything that they need (for example, a modified office chair or a desk near the restroom)
4- Warmly Welcome The New Employees
Once the new hires arrive, greet them enthusiastically and create a welcoming experience. Someone from the HR or administrative department can show them around the office. Preferably, this person should be someone the new hire has already met during the interview process. It will make them feel more at ease. A campus map will be of great help if your organization is large.
5- Assist Them with All The Paperwork
HR paperwork can be overcome on the first day.
Help the new hires with the tax forms, health insurance, help documents, and other onboarding documents.
Make a note of their current address and permanent residential address for the official records.
Provide them with an acknowledgment form and copies of forms as well
.
You can even do this electronically and send the paperwork to the company via email.
6- Share The Relevant Company Documentation
Sharing the relevant company documentation is a step you must not miss in the onboarding journey. Present the new hires with all essential company policies (such as the organizational chart, time off policy, break times details, employee handbook), access to the staff or company directory, and even a copy of the job description.
7- Introduce Them to Senior Managers
Schedule short meetings with senior managers and introduce them to the new hires. They only need to meet the managers with whom they would be working.. It is an excellent opportunity for the new employees as their team leaders can inspire them.
8- Allot A Mentor or Work Buddy
A mentor or work buddy can help the new employee get familiar with the company culture and work-related responsibilities. A work buddy would generally help them use office or meeting equipment, company guidelines, travel policies, etc. A mentor would help them develop their careers from a long-term perspective.
9- Plan An Informal Meet and Greet
The importance of socialization in the onboarding process cannot be overstated. Arrange for an informal get-together over coffee and snacks and introduce the team to the new hires. If many new employees are joining at around the same time, you can even plan for an event like a company barbecue.
10- Give Them A Welcome Letter and Gift
Gifts are appreciated on all occasions, including this one. An onboarding gift could include a personalized letter from the CEO company swag like mugs, caps, or t-shirts. You can also gift a set of business cards - these are useful and thoughtful! Other gift ideas include office materials like pens, notebooks, and binders.
11- Assign Them Their New Work-related Tasks
Apart from the onboarding process, the new employees would be pretty eager to start their actual tasks. Let them know what they will be working on, whom they will be working with, and the best way to go about their job role. Also, encourage new hires to learn about DMARC policy and keep their personal and company data secure from email security attacks, especially since email is the most used communication channel.
12- Check-in with Them at The End of The Workday
The first day will get over in a whirlwind. Before they leave for the day, make sure to check in with the newcomers. Inquire if they have any questions or need any explanations, and offer assistance as needed. Get their daily input and reassure them that they are an important component of the team..
What Should Employees Do on Their First Day?
The first days are crucial for HR, office managers, the organization, and the new hires. As a brand new employee, one must dress professionally, bring the necessary documents for completing paperwork and thoroughly go through all the onboarding materials. Meet your team members, senior managers, and mentor if you are assigned one. Ask questions where necessary, and communicate as clearly as you can. Create the kind of positive first impression that you expect from the organization.
What Happens After Day One?
Onboarding and orientation do not stop after the first day, of course. They can last beyond six months! After welcoming the new hires on their first day, continue to interact with them and make sure they are comfortable. HR managers and reporting managers will have to frequently check in on the new hires for the first week. It can even continue for up to a month, post which the check-ins can be done monthly. There is no one-size-fits-all approach here; some joinees may require more hand-holding than others. Ultimately, all new hires should feel prepared as soon as possible.
First Impressions Last
"You never get a second chance to make a first impression" is a well-used expression for a good reason. Satisfied and productive employees are the ones that assist organizations in achieving business goals. Ultimately, they also affect the bottom line. The new hires that fit into the company culture are the ones who will do well for themselves and the company.
The extent to which they enhance the organization's work can be improved or worse by onboarding. When the onboarding process is unsuccessful, it can have detrimental effects like high turnover, lower productivity, and reduced revenue. On the other hand, a well-designed orientation, with a perfectly organized first day, can maximize success!