Mentorship Programs - Managed End to End
Best practices used by hundreds of organizations
Templates for email, landing page and kick off
Resources for mentors and mentees
Smart mentor matching algorithm
Meeting agendas, ice breakers, mentorship activities
Mentorship enablement that integrates with daily systems
Visibility into mentoring relationships and feedback
ROI, program outcomes and reports
Effective Program Promotion & Launch
Looking to increase participation?
Use our existing marketing collateral with landing page and mentorship program promotion material.
Collect mentor and mentee profiles on a clean dashboard.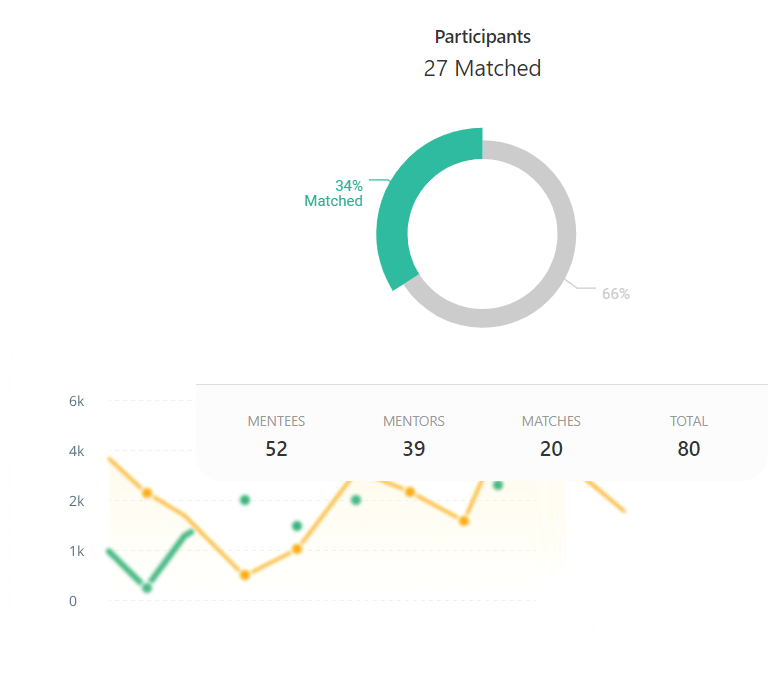 "Qooper is extremely user-friendly and the support team is excellent. Launching our mentoring program was extremely stressful and our rep was there every step of the way. The steps and guidance provided seems to really help everybody new to the program."
"Qooper is assisting us with knowledge sharing amongst state employees. Qooper has been phenomenal in the helping us build the mentorship program. We appreciate your professional customer service and dedication to duty."
"We have been working with Qooper for about three months, and it has been a great experience. We are migrating from a different platform, and that transition has been fast and easy!"
Follow - Up & Communicate Effortlessly
Facilitate relationships with mentorship meeting agendas, ice breakers, conversation starters, and activities.
Customize to your development framework to align initiatives.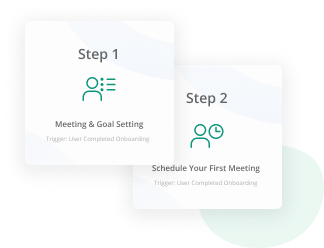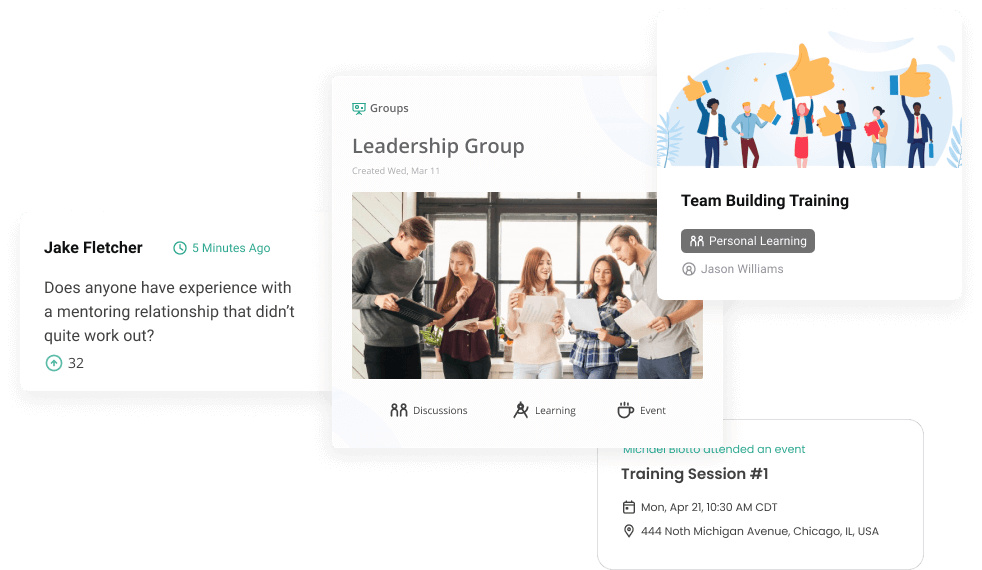 Engage on Groups, Circles, Communities
Use Qooper's flexible Group structure to match participants to relevant groups.
Leverage groups as circles, SME groups, and communities.
Q&A discussion forum
Topic based learning content
Events and meetings
Integrate with your existing systems
HRIS/Database, calendar, video, email, collaboration system integrations for a seamless experience.

Get Support & Services from Start to Finish
Our support and services are with you during onboarding, training, and launch.:
Dedicated CS Manager
24/7 Tech support
Professional Trainers
Knowledge Base
Pre-Designed Program Templates