Bulk-Suggest
Get recommendations for everyone. Confirm or skip matches.

Bulk-Match
Automatically match everyone over a certain match rate

Manual Match
Match 1 by 1 with maximum control

Self-Match
Let mentors and mentees self-select their matches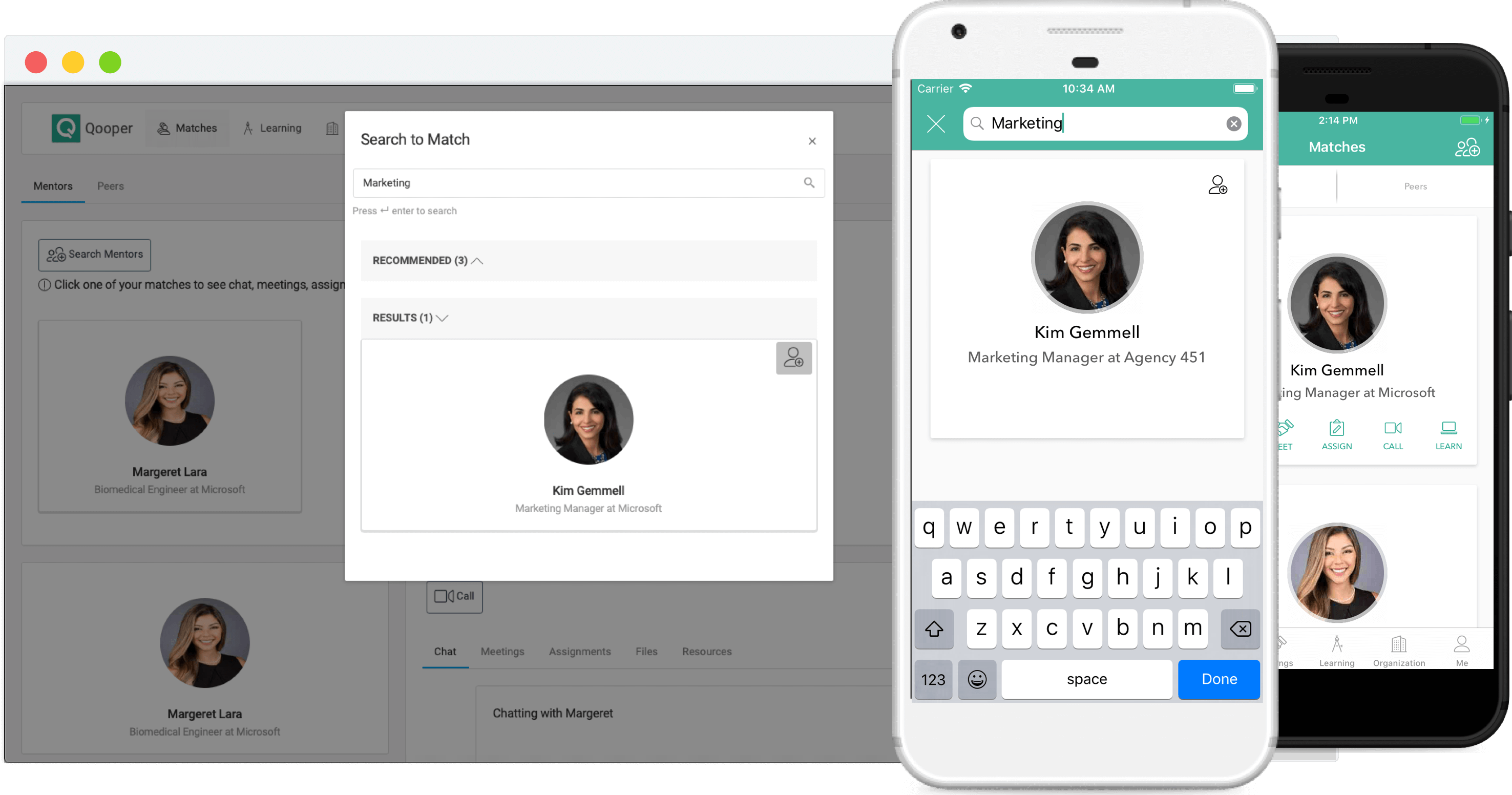 Mentor mentee self matching
Some mentees do desire to choose their own mentors so turn on Self-Matching to provide the option to select themselves.
Customizable questionnaire & matching algorithm
Create your preferred profile question fields or use Qooper's templates and recommendations
Select matching criteria
Prioritize matching criteria with weights
Or simply use one of our templates with best practices based on your organization type, target population and mentoring program style.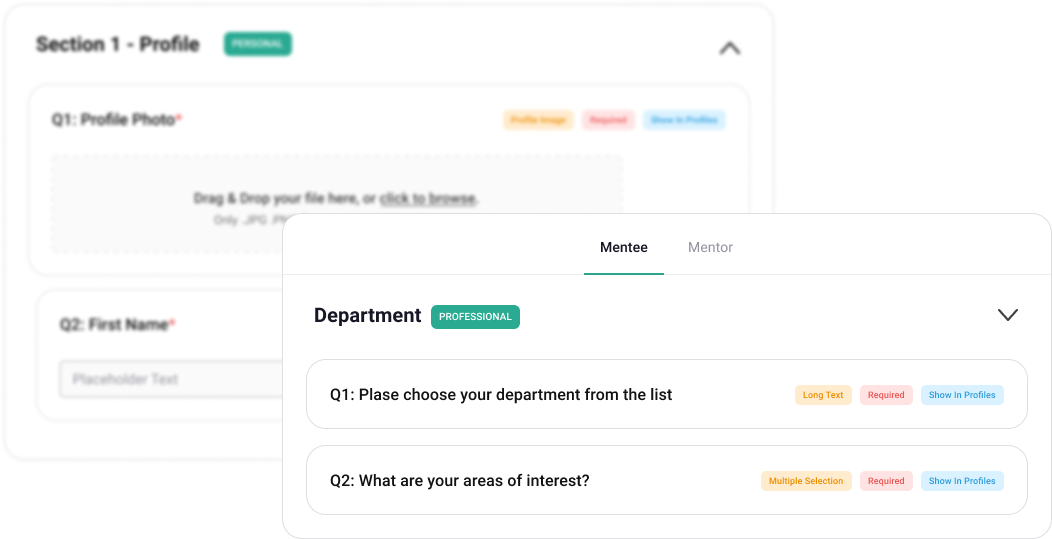 Train, Facilitate, Track & Report Mentoring Relationships
Mentor matching solutions are only one of the 9 key solutions of a mentoring program.
Training

Facilitation

Tracking

Reporting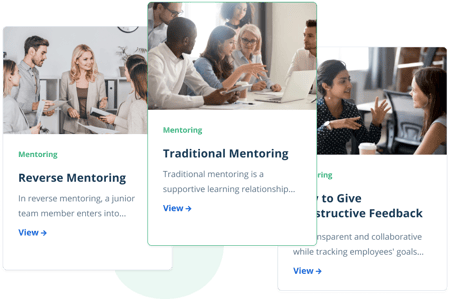 Train Mentors & Mentees
Trainings are provided by ATD and CIPD certified trainers include articles and videos on mentorship training, leadership, soft skills and your own content from LMS and more.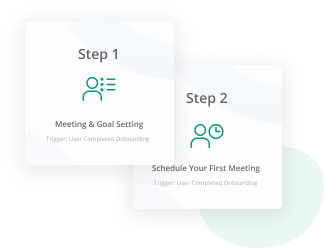 Follow - Up & Communicate Effortlessly
Facilitate relationships with mentorship meeting agendas, ice breakers, conversation starters and activities.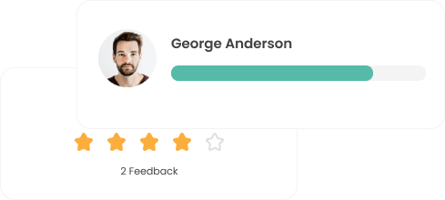 Track Mentoring Relationships
Track mentor-mentee progress and review feedback. Uncover and filter which relationships are successful and which ones are at a halt.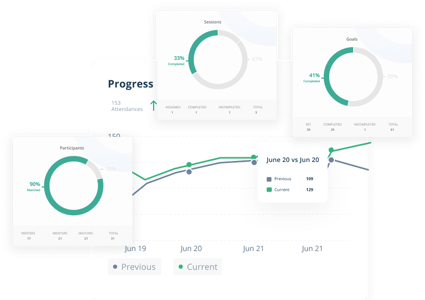 Access Reporting & Measurements
Gain data and analytics in your mentorship program. Access ROI, analytics and survey results. View mentoring, goal and learning progress in your programs as a whole.