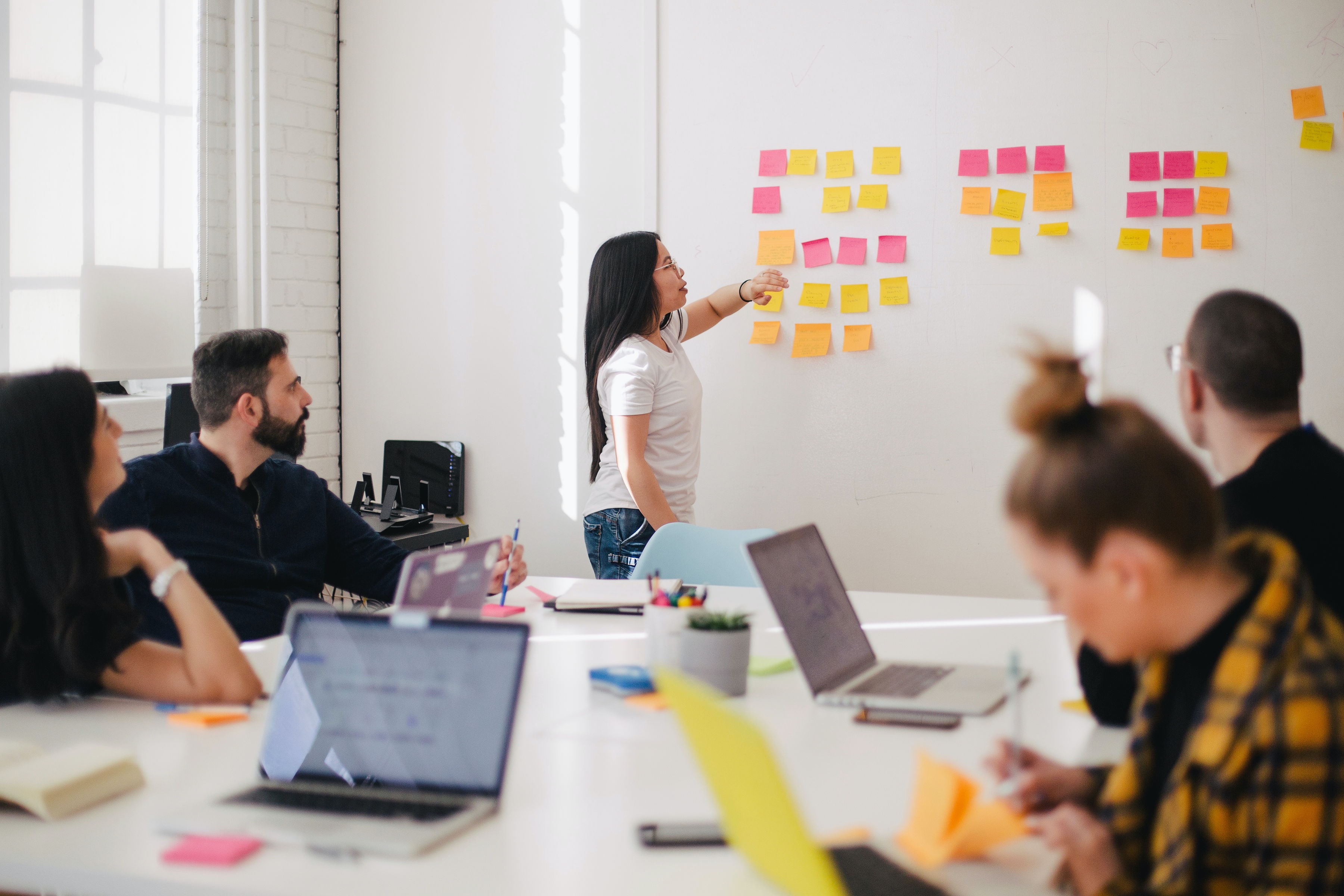 ERGs
Manager's Guide to Employee Resource Groups (ERGs)
Omer Usanmaz
November 21 2022
One of the essential company goals should involve constructing an inclusive company environment that is engaging and promotes equality and diversity. Employee resource groups (ERGs) play an indispensable role in building a cohesive company culture that encourages professional development in the long run. Learn more about what employee resource groups mean, their key benefits, and different ways to build them in your company.
Employee Resource Groups: The Definition
Employee resource groups or ERGs are a community for employees that drive productivity and ensure their well-being and safety in their workplace. These groups promote connections between employees, create support forums and pave the way for grievance redressals to improve job satisfaction. Such activities that work towards the benefit of employees are essential as they are a significant part of business growth. ERGSs are also known as affinity clubs that give employees a forum to discuss and seek advice about meaningful topics, gain shared knowledge, and have a sense of community.
ERGs also choose to reduce disparities inside the workplace that may arise due to religion, gender, race, nationality, sexual orientation, disabilities, and other socio-economic causes. ERGs, when led by employees, will be more effective as they will voluntarily express themselves about the challenges they face and form support and problem-solving mechanisms that might be unknown to the higher management. Empowering employees involves ensuring they understand that their opinions matter in the workplace. If there is one way to create happy employees, it is by creating a space where they feel heard and seen.
The first category of affinity groups was formed in the 1960s by the former CEO of Xerox, Joseph Wilson, when there was a rise in racial tensions and workplace disparities. Since the birth of ERGs, they have gained momentum as organizations increasingly started understanding the importance of workplace heterogeneity and equality.
Why Do You Need Employee Resource Groups?
Many successful multinational companies emphasize the need for employee resource groups to promote intersectional experiences and the required tools that employees need to succeed in their personal and professional lives. ERGs typically concentrate on disparaged groups, providing them with the extra support they might not otherwise be able to get. Employee resource groups (ERGs) are used by employees to network and advance their goals at work and by company management to learn ways to minimize disparities and better assist their staff.
An ERG group's essential duties include the following:
Creating a forum for group members to voice their worries

Establishing connections between group members and mentors and institutional assistance

Educating people on the link between distinct identities and job issues

Increasing cultural sensitivity among employees

Making every employee feel appreciated and accepted

Promoting improved employee communication between new and existing staff

Offering possibilities for professional development
ERGs can support your company's brand and marketing objectives as many ideas get pooled to form the final picture of a product or service. ERGs help leaders realize young talents who can be future flag bearers and scale up the organizational structure ladder in no time. They are a novel way to discover unprecedented opportunities to expand your company. For employees to think futuristically to move upwards through the organizational hierarchy, future opportunities should be constructive and effective by laying down clear objectives via ERGs parallel to the company mission, goals, and values.
Advantages of Employee Resource Groups
Employing ERGs can be advantageous for your company's overall health and the well-being of each employee. Encouragement of ERGs contributes to a strong workplace culture and gives employees a valuable perspective. Among the many benefits of employee resource groups are the following:
Developing Potential Leaders
ERGs offer ad hoc leadership possibilities and give employees who desire to engage with their workplace community a way to do so. Employee resource organizations are present to enhance the first-hand experience of new employees and various identity groups. You may more readily recognize hard-working leaders or employees with leadership potential and offer them the mentorship opportunities they need to succeed by bolstering ERGs with leaders.
Constructing a Multidimensional Workforce
An organization with a larger employee capacity requires creating a fair work culture by hiring and supporting a diverse workforce. Successful employee resource groups demonstrate to potential employees of a particular identity group that the organization would support their professional aspirations. Employees who fall in the protected and disparaged groups can flourish in an affirming atmosphere thanks to their emphasis on communication and shared growth, which raises your worth as an employer. Some of the common types of employee resource groups include diversity resource groups, volunteer groups, affinity groups, and professional development groups.
Informing the Leadership of Problems
Sometimes the problems of particular identity groups may go unnoticed, which may thrive in the organization, creating more significant issues. ERGs let the top management understand the problems that affect certain identity groups. Those who are in different leadership roles are bound to provide ideas for how the employer can assist in resolving issues and help in informing decision-makers of the requirements of its members. An extensive resource group of advocates may have more influence to motivate change than a single complaint. ERGs provide for communication between a company's management and its expanding staff. For instance, black employees may face racist comments from peers or senior leaders, which they may hesitate to open up to. Employee resource groups should provide a safe space to listen to them without forming opinions, and the panel should contain black employees' representatives to understand them better.
Getting Professional Advice
Companies with employee resource groups are a place for upskilling and growth through shared knowledge with necessary peer-to-peer interactions. Hiring thousands of employees will only ensure growth for the company if they are provided with proper mentoring opportunities. When planning a strategy to increase workforce diversity or framing company policy, ERGs can be a reliable source of information. The impact of ERGs is profound in creating and carrying out impactful and efficient project strategies that directly address the needs of an identity group. Employee resource groups can offer advice on marketing techniques to entice a more diverse clientele and hire a diverse workforce.
Increasing Loyalty and Decreasing Attrition
Employee resource groups at your organization can give workers a sense of support and motivate them to stick around for longer. They help employees understand their future place by listing down internal opportunities. Happy staff members who have the knowledge and tools to overcome obstacles may be more invested in their jobs. Meaningful employee connection nurtures employee retention by helping employees see a future with your company rather than looking for work elsewhere. Retaining staff through employee development programs like employee onboarding can help your business save money on hiring expenses and create a strong network of devoted, motivated and happy individuals.
Fostering Inventiveness
ERGs can foster an innovative culture by providing underrepresented workers with a secure forum for communication. Employees are frequently more open to sharing their opinions when they see their peers and employers actively involved in activities for the organization and employee benefit. Collective thought processes and collaborative working out naysayers to rest, especially those employees that can draw criticism when they feel embraced and understood. ERGs frequently use an inventive approach to address problems or enhance specific workplace circumstances.
How to Set up Employee Resource Groups in Your Company?
Using the following strategies to empower and assist your staff will help them make the most of employee resource groups:
Design a Plan & Get Human Resources Involved
Develop a procedure for forming an employee resource group on your initiative. Making it simple for people to start new ERGs or join existing ones will promote membership. Establish fundamental policies and channels for organizational support by working with the human resources department. Employees should be able to approach their seniors or HR without any hesitation. They should be faithfully and intentionally guided through developing a group mission and setting up a meeting schedule by your HR representatives.
Grant Financial Assistance
Consider allocating a portion of your money to supporting ERG activities and events. Establish a straightforward procedure for group members to access the funds, and choose a fair approach to allocate money to each group. Supporting your staff by funding ERGs may be a wise investment for the long-term success of your business.
Internal Employee Surveys
Assist the staff members who oversee employee resource groups in tracking membership statistics. To assist them in meeting reporting standards and gauging their impact on the workplace, provide positive feedback and scope of improvement by conducting tests. Keep copies of the paperwork and mission statement from the employee resource group in HR to make it simple for employees to be updated about organizational changes. Also, internal employee surveys help better understand employees' identities & missions. Their feedback, in turn, can be used to formulate a better company culture and teach corporate social responsibility.
Introduce Corporate Sponsorships
Senior employees are the mediators between the company decision-makers and the ERG team, and they play a huge role in bridging existing gaps between company leadership and employees. Employees in senior positions are known as executive sponsors, representing an employee resource group's demands before the executive team. The leadership team may receive fresh ideas from executive sponsors, which will raise awareness of the contributions made by employee resource groups. Although anybody can opt to support an employee resource group, corporate sponsorships can be more effective in helping maintain the vitality of the groups and their sustainability.
Promote Events
Promote activities and seminars that your company's ERGs host to the rest of your workers. Offer meeting space and other resources that are necessary for hosting meetings and events. Inform your group leaders that you are ready for sponsorship and ask them how you should sponsor their opportunities for professional development. Send out email announcements to the staff once the final decisions are made. Schedule events for the group at times when most of the employees are present and make sure that everyone is informed about the events.
Offer assistance
ERGs are successful because they are employee-driven and voluntary. Make sure you or any other senior employees are exercising control or dictating to the group how it should operate, who can be included, or what it should accomplish. Offer assistance as a part of employee training, but let the group members decide how to go and proceed as a group.
Make Information Accessible
Post detailed instructions on launching a new employee resource group or joining an existing one. These strategies—including this information in the employee handbook, outlining employee resource groups during new hire orientation, and putting up posters with ERG information in common areas—are excellent methods to raise awareness of the opportunities they offer. As for the posters, make sure to use a poster maker to create eye-catchy designs so that people can easily notice them.
Role Of ERG Leaders In Building Employee Resource Groups
Internal leaders can be confused about where to start if their company still needs ERGs implemented. Some of
Establish the company's goals and decide whether an ERG is required:
The first step is to determine which ERGs your business needs. Depending on the demands and objectives of the firm, each ERG requires a distinct purpose. Consider whether employee groups might be underrepresented, the kinds of workers you need assistance keeping and recruiting, and other organizational requirements.
To implement an employee resource group, get leadership support:
It is advantageous to have senior management sponsor the resource group, supporting its development and expansion to help assure its success.
Split into small cluster groups:
ERGs perform best as they expand and draw enthusiastic members about their objectives over time. If the group succeeds in its mission, it can be advantageous for your company.
Publicize the group:
The final stage is publicizing any employee community within the organization so everyone knows its establishment and goals. Advertising for it can be done through corporate chat, emails, official letters, or even recruit onboarding materials.
ERGs should have regular meetings with specific meeting agendas during working hours to carry out the duties of the ERG objectives and daily tasks. Other times leaders should host small get-togethers or monthly meetings to foster activities, club meetings, and volunteer opportunities.
Employee Resource Groups: Challenges Down the Way
Employee resource groups are generally beneficial but come with their challenges. Different perspectives on how a goal should be achieved can occasionally lower productivity and employee engagement, even among people who share many similarities. Additionally, an ERG might only stimulate corporate growth if it is closely related to the company's core principles and objectives. As ERGs are an avenue for employees, they can reduce employee productivity if influenced negatively. Constant bickering and complaining can limit other employees from working up to their full potential.
ERGs may be perceived by some as elitist and dividing the workforce. However, if the leaders constantly remind and encourage employees about how ERGs should be viewed as a support group, they will fulfill the intended purpose. When one particular community or group is supported, others may turn narcissistic if the reasons are not communicated properly.
Employee Resource Groups: Paving Way For A Better Future
It isn't very reasonable to think that a company grows only when its customers are served well or when the customer base grows. Employees form a significant part of the organization's running, and all business leaders must invest in employee development programs. Employees may have myriad questions about their roles and responsibilities when entering a new company. New concerns may also arise throughout their journey, and employee resource groups will provide them with a baseline understanding of daily duties and advancement opportunities.