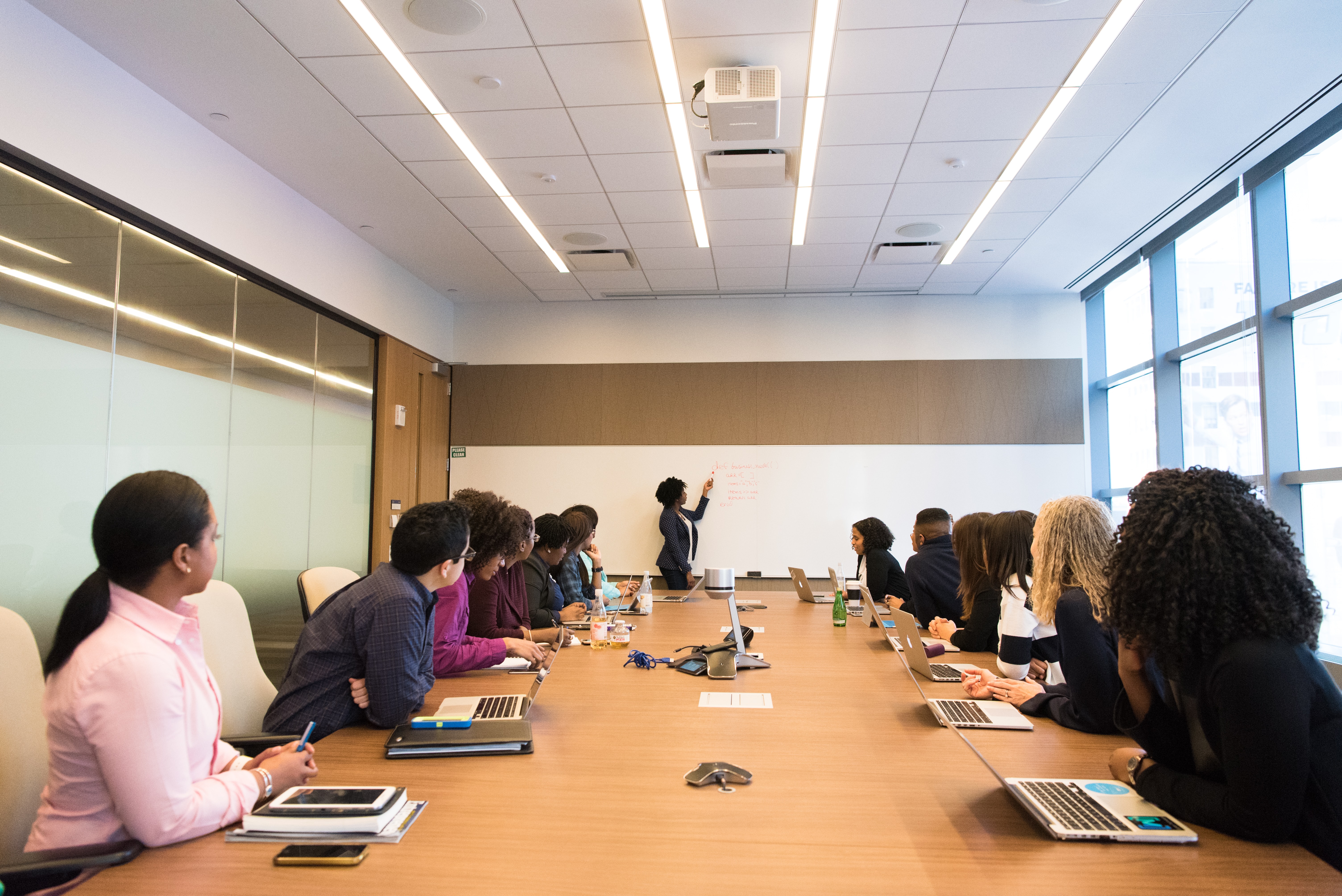 DE&I
Encourage Inclusive Behaviors to Create an Inclusive Workplace
Omer Usanmaz
January 26 2023
Creating a vibrant ecosystem for employees so that they can participate together to build a strong bond is a critical goal for organizations today. In turn, the employees are also looking for companies that could help them grow at work and develop their skills, both technical and soft. So, if the companies and the employees agree on the terms and work together with diversity and inclusion, there would be better results. A company that supports and encourages inclusive behaviors seems to have the upper hand and steady success in the business. This blog can give a wider perspective on inclusive behaviors at work.
Why is Inclusion Important at Work?
Inclusive culture adds greater value to the employees and the employers at a workplace. An organization that restricts diversity and acts of inclusion seems to witness lower profitability than the organizations that are open to diversity and inclusion. Research shows that a company that portrays ethnic diversity attains about 36 percent profit in its business performance. However, just hiring a diverse group of candidates does not amount to a culture of inclusion in the workplace. As an organization, you must make communication efforts with all the employees and build connections between employees. An inclusive workplace culture makes the employees feel welcomed and satisfied with the workplace.
What Impact Does Inclusion Create on Employees?
Inclusion efforts in an organization hold a vital position that can greatly impact the employees. An employee might often feel left out or belittled in front of colleagues. This might lead to hurting the working environment. In such circumstances, the company should ensure to practice inclusion, well-being, and engagement. All these three characteristics should be built in every team of the company. However, inclusion can be effectively implemented in a company only when the leader and the employee tend to break the norms and engage with each other openly. This can bring out the best in an employee, especially when they have a personalized connection with their team.
What are the Characteristics Needed for an Inclusive Leader?
Every leader in an organization should adopt inclusive leadership behaviors to ensure a collaborative environment. A leader should work towards building a connection between employees without bias and prejudice. Some of the qualities that reflect the entire leadership role of an inclusive leader are as follows:
Create a Safe Learning Environment
A leader should work towards making the employees feel welcomed into the team. Applauding actively participating employees while encouraging those who do not speak up is a good way to start. A team must have diverse opinions on a matter, so you have to give a little nudge to the employees who are silent throughout the meeting. Moreover, you can give them some roles to take up the responsibility within the team.
Get Candid Feedback
As a leader, you even need solid feedback on your work and your behavior towards the team. You need not have to ask for feedback at a meeting but rather ask your colleagues during casual talks. You can also ask their opinions on how they want you to be as a leader of their team. Ensure to work on the feedback effectively and visibly so that your colleagues can witness the change in your approach.
Create an Inclusive Environment
As a leader, you are held responsible for helping the team explore their strengths and positives in the inclusive work environment. You can allow them to lead a project or co-work on one to bring out the best in them. Moreover, you can ask your team about their strengths and weaknesses and accordingly place them in effective roles. It would be effective if you share constructive feedback on their work which could help them work ardently at work.
Be a Good Listener
Listening can be considered one of the important traits that any leader should possess. The leader should be a good listener and open to taking different opinions even if it contradicts their opinion. Moreover, if someone's ideas are ineffective, you should be open about it, state the reason, and provide them with ways to think out of the box. You should also be open to taking and working on ideas from a fresher and encourage their presence in the team.
Maintain a Respectful Decorum
You can be a role model for your team, so ensure to treat your team respectfully. Set a few ground rules on working together and respecting each other and their opinions. You can also guide your team in giving and receiving feedback positively. Help them work on the feedback constructively without taking it as a negative judgment. Encourage the team to connect with each other personally and create a bond beyond work. Be it a fresher, intern or a leader, everyone should be equally respected and treated without bias.
Examples of Inclusive Behavior at Work
Inclusiveness should be a mindset that each and every employee must garner in their workplace. The organization can have an inclusion program to help extroverted employees and other underserved employees to get out of their comfort place and interact in a better way. Some of the examples of inclusive behaviors at work are as follows.
Connecting with Diverse People
As an employee, you are obliged to accept everyone and work with them without any prejudices. At times, you might tend to have honest dialogue conversations with colleagues with whom you connect and resemble in many ways. However, this reflects in challenging conversations with diverse employees. In order to avoid such circumstances, the leaders can mentor and connect with such employees to bring them out of their comfort. The impact of peer relationships can positively create empathy and personal belonging for the employee that feels out of place in the organization.
Being an Active Listener
There is a lot of difference between hearing and listening. One should develop the art of listening to understand and not reply more predominantly in an inclusive workplace. Only by working on your listening skills can you understand what the other person is trying to convey. What is not being said should also be heard. Once the speaker is done with their conversation with statements, you can convey your opinions and thoughts. Moreover, being an active listener can make you feel connected with the organization. Even if you are not much of a speaker, show to the speaker that you are interested in their conversation through non-verbal cues.
Asking Questions Frequently
One of the vital points that can make you stand out amidst the crowd is asking questions frequently. However, you should not be asking random and irrelevant questions and avoid difficult conversations. Moreover, it would be better to avoid asking questions for which you already have an answer with you. Inculcating the habit of asking questions can advocate for diversity and help you broaden your scope of understanding. It also helps you improve in the areas you lack and gives you the adequate experience you need for a fairer work environment.
Initiating Team Activities
One of the important components of inclusion is conducting team activities. The tasks can be a great way of building an effective connection among employees. If you are in charge of conducting activities, you have to ensure that the activity you choose does not make any employee uncomfortable. So, you have to have activities that can engage everyone together without leaving out anyone on account of comfort and dissatisfaction.
Sorting Out Stressful Situations
A diverse group of people would have different opinions on every matter. However, you have to ensure to leverage the experience of inclusion and take in the necessary inputs and arrive at a conclusion. Moreover, there might be stressful situations that you are struggling to handle all alone. In such circumstances, having employee mentors can be quite beneficial as you can share your difficult situation and try to find a solution. Moreover, when an employee is under stress, you can also share some inputs to help them work their way around the situation.
Choosing Time to Discuss Cross-Cultural
Being in a diverse working environment, you might come across various issues or situations around the diversity of ideas. To handle such issues, you can have a diversity mentorship program that can help address the certain impact that has been daunting to a few employees. If an employee is undergoing something, ensure to spend some time with them to help them overcome the situation.
Unlock the Effective Inclusive Behaviors at Work
Inclusion is a necessary factor that every company should abide by to create a better working environment. Creating an inclusive work environment is a long and hard process. However, the result of the process can be quite fruitful for the company and the employees. To make it a successful practice at work, the company should encourage and motivate a diverse set of people into the company. This could positively impact the employees and have the best experience working in such an environment. An inclusive work environment can be the building block of success in an organization that benefits not only the company but also the individual in their career and personal life.
For further information please visit our ultimate guide to diversity and inclusion goals.