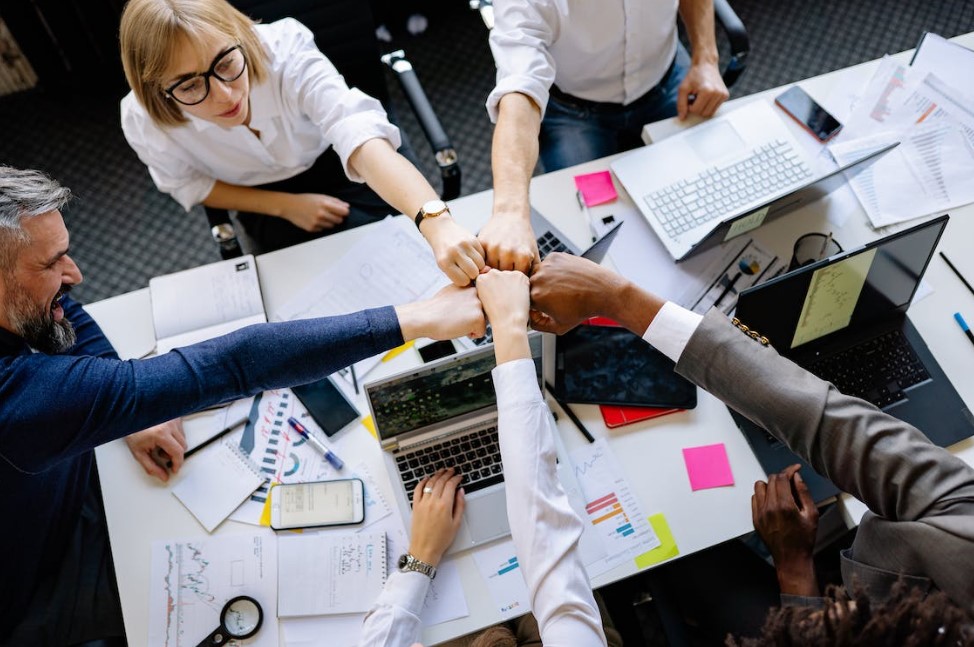 ERGs
The Importance of ERG Mentoring in the Workplace
Omer Usanmaz
November 14 2022
Employee resource groups are becoming the main focal point for improving employee experience in the organization. When you have someone to look up to in your workplace, you are more likely to remain motivated to learn and stay on the track that lets you grow. ERG mentoring has become one of the most successful ways of ensuring high performance and productivity in the workplace.
The ERG is integral for any organization to meet inclusivity goals and cultivate community culture within the company. ERGs goals aren't just about the people in it but also to start a larger conversation about allyship for the ideas and thoughts people believe in.
What is an Employee Resource Group?
An employee resource group (ERG) is a voluntary association of employees who share a common interest, purpose, or goal. ERGs provide a forum for employees to come together and support each other around issues that are important to them. Common themes include diversity and inclusion, career development, and community engagement.
Some ERGs also focus on specific identity groups, such as women, LGBTQ+ people, people of color, and veterans. ERGs can have a positive impact on the workplace by fostering a sense of community, increasing employees' engagement and satisfaction, and promoting diversity and inclusion. They can also serve as a valuable resource for employers, providing insights into the needs and concerns of their workforce. Ultimately, ERGs play an important role in creating a supportive and inclusive work environment for all employees.
What are the kinds of ERG available?
ERGs can provide support, networking opportunities, and professional development for members, and they can also be a powerful force for positive change within an organization. There are a variety of ERGs available, each with its own focus and mission. Some common examples include groups for women, people of color, LGBTQIA+ employees, working parents, and veterans. By joining an ERG, employees can connect with others who share their experiences and perspectives, and make their voices heard on issues that matter to them. In addition to promoting inclusivity and diversity, ERGs can also help to create a more engaged and productive workforce.
Each ERG has a different set of principles and unique goals that they are expected to move to accomplish. At the same time, they all focus on inclusivity and celebrate individuality through diversity.
Gender
Gender-specific experiences need a space to be heard. From cis-genders to non-binary people; the way their perspectives differ is essential to address, and gender-based ERGs serve that purpose.
Ethnicity
Every ethnic individual has a different story to tell, especially when it comes to being the minority in a corporate structure. The goal is to include more people in the conversation and make the organization a part of their life.
Religious affiliation
Religions always bring people together, and while the practices vary, a religion focused ERG serves to celebrate the belief systems, practices and festivals unique to the religion.
Lifestyle
Not everyone leads the same lifestyle. While a few might be inclined towards art and reading books, others might be outgoing and adventurous. Having a readers club or a hikers association allows your team to excel in the way and manner they want to.
Interest
Interests such as writing, volunteering, sports or traveling can bring together colleagues in an organization. Apart from transactions related to work, these interests can help people come together and bond like never before.
What is the value-add of ERG?
An ERG group aims to guide and support those who need a push and a platform. Creating a sense of community amongst diverse employees helps create a forum that encourages interaction between people. As a place for communication, every view can be heard with the value it deserves, and opinions can reach the places they need to.
The ERG helps bring a long lasting impact in the workplace by bringing in a positive outlook and supporting the candidates through their rough patches. Together, they celebrate each and every personal milestone along with professional development by working together as a team. It is to be noted that the ERGs are more about personal development than professional development as both are connected at some level; the spillover into professional life matters a lot.
Benefits for employers
You'll see the butterfly effect coming true when underrepresented employees find their voice in the organization. With collective efforts, you can address issues and concerns that the company leadership might not be aware of. Through a positive work culture, initiatives like gender-neutral restrooms and emotional support will pay off as an inclusive environment is a productive environment.
Benefits for employees
An inclusive environment allows employees to lower their walls and learn to be more open with each other. When they are comfortable talking about what's bothering them, it helps create an environment that builds character and values feedback from peers and higher management alike.
What are the challenges faced by an ERG, and how can they be solved?
While the idea of ERG comes from a place of honesty, on the flip side, it has a few pitfalls. When transitioning from thoughts to actions, ideas need utmost attention because a lack of structure will result in the idea being dropped before it takes off. Of the multiple moving parts of that discussion, the three most important ones you need to consider are:
Inconsistent support
The initial butterflies cannot pull through the whole process for an idea to reach its potential. ERGs become an afterthought in a few situations; in such conditions, they fail to keep the people coming back to the group for guidance and help. The inconsistency can be dealt with through building structures before implementing them and a dedicated core team to help with the management.
Tracking success
By measuring the time taken to accomplish the results expected and evaluating regularly, learn from the employee about the effectiveness of an ERG. The impact measures the effectiveness of a change it has on the culture at your workplace. By putting in the effort to bring people together, the goal is to understand how it plays into employee retention and work satisfaction.
Membership issues
An ERG has multiple purposes, and they are not limited to forming a place to talk about the world around them but also starting a discussion on and becoming the listeners to help someone in need of a shoulder and reassurance.
How can you join an ERG?
New hires have the opportunity to select the ERG they most resonate with and then take it up with the management team. The management team is responsible for the process of joining an ERG, simple, and publishing the list of resource groups within the organization to push for progress together.
How to make the most of an ERG?
Planning and deciding on the purpose of starting an ERG is integral to making an ERG a success. The primary goals of the ERG have to include:
Diversity Action Plans- that suit the people in your organization.
Mediate and resolve conflicts around inclusivity and de-escalate situations before they get out of hand
Going forward
ERGs help translate words into actions within the organization; to include and work with people who pursue goals together, they need to talk. If an ERG is where the employee becomes their authentic self, it will be significant for them as that's where they feel comfortable and welcome.
In recent years, ERGs have become an increasingly popular way for companies to foster a sense of diversity and inclusion in the workplace. However, organizing and managing an ERG can be a daunting task. Qooper is a mentoring software that was specifically designed to facilitate and manage ERGs. Qooper mentoring software makes it easy to connect employees with shared interests, and it provides a platform for members to communicate and collaborate. What's more, Qooper offers a variety of features that can help to promote ERG activities and events.