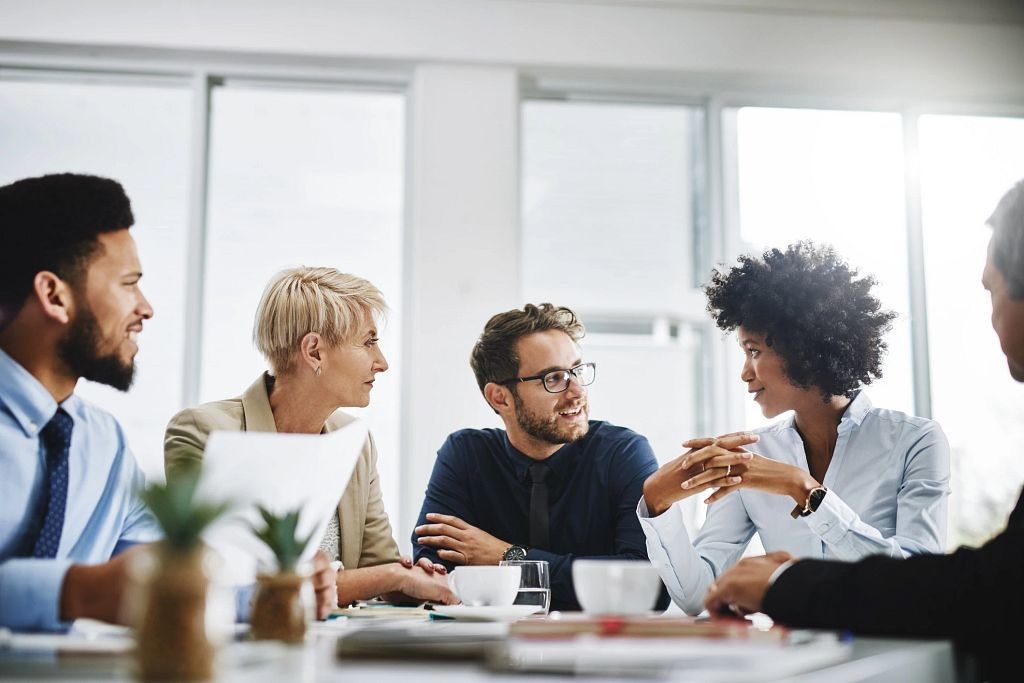 ERGs
Bringing The Best Employee Resource Group Strategic Plan
Omer Usanmaz
March 9 2023
Employee Resource Groups are independent, employee-run organizations that aim to foster an accepting and welcoming workplace community that encourages diversity and inclusion, enhances the employee experience and is in line with the businesses they support.
Employees of a company who share a characteristic, such as gender, ethnicity, religious affiliation, lifestyle, or interest, typically organize and lead these activities. The groups exist to offer support, aid in professional or personal development and create a safe environment where staff members and employers can contribute wholly. The ERG may also promote allyship among employees, which means allies can join to assist their colleagues in creating a company culture that promises a commitment to diversity.
ERGs - Role, Goal, and Importance
Employee Resource Groups, especially in today's world, play a critical role in boosting a company's image and revenue and developing an inclusive workplace and employee culture. ERGs are becoming more and more common as workplace diversity and inclusion programs spread. They are inclusion and diversity champions who preach progressive agenda that benefits employees that need a voice to help them be themselves and empower them to ensure optimal employee experience.
ERGs had existed since the 1960s when black Xerox employees banded together to tackle racial issues. Today, they are more critical than ever because everyone is affected by politics, gender concerns, and problems with personal identity. Employees respect companies that commit to workplace D&I (Diversity and inclusion).
We know that employees can only be truly innovative when they are comfortable bringing themselves to work. ERGs promote collaboration and create strong bonds of trust that enable business success. The groups promote a sense of community through the learning of cultural diversity, spark discussion, offer fresh angles on problems, and spur innovation. ERGs are a valuable tool for many executives at organizations that use them to obtain a deeper understanding of employee-related concerns and figure out solutions. A company's senior leaders frequently use ERGs to fill in experience gaps and ensure everyone can flourish and grow in real-time, regardless of role or demographic.
Starting An Employee Resource Group
Creating Interest
Employees must be interested in joining the organization for there to be members. The optimum method for implementing employee resource groups is to launch a small number of groups, especially in the regions with the greatest need. You can conduct a survey to decide what kinds of groups to start with. Survey answers can help determine the type of community activities and events that can be organized to bring in members to the group.
Backing Support from Company Leaders
According to several experts, obtaining company leaders' approval should be the first stage in the process. However, using data might make it simpler to persuade managers that the time is right to start employee resource groups. The surveys' outcomes can prove that the organization needs and wants ERGs.
Outline a precise launch strategy for the groups, complete with goals and metrics, before pitching it to senior executives. Be prepared to discuss the advantages of these groupings and the outcomes you intend to attain. It is helpful to research the organizations funding these initiatives before submitting a budget request. You must possess the ability to sell your strong leadership skills to convince company executives that you can effectively lead an ERG.
ERGs are employee-run; thus, they don't necessarily require support from management to function. Employees can decide to socialize and help one another informally. Leaders should usually be alerted of the group formations, though. ERGs are an issue of corporate culture and human resources; thus, you should, at the very least, involve the HR director and utilize proper channels of business networks.
A leader who provides support to employee resource groups is an executive sponsor.
Goal Setting
ERGs are most advantageous to employees of a company or organization when there is a predetermined framework and set of goals.
Examples of ERG objectives include:
To give group members chances for networking, professional growth, and career success, irrespective of their identity, orientation, or fear of retaliation.

To influence laws and practices that create more equal and inviting work settings and to develop pleasant and inclusive cultures for all employees.

To give group members a sense of support and companionship, boost confidence, and foster a sense of belonging that ultimately enhances a company's employee experience.

Promote allyship, organize advocacy events, and raise awareness of diversity topics, especially among the affected community that faces diversity challenges.

Promote awareness about diversity strategies and inclusion activities.

Ensuring ERGs alignment on company objectives and company policies through diversity initiatives and inclusion efforts.
Think of ways to measure these objectives as well. Keep in mind that the group may have multiple goals, and those goals may change as the impact on workplace culture increases and the organization grows. However, establishing a mission statement and having a goal in mind early on offers the team a more robust basis for subsequent operations.
Regularize Meetings
The early success of the group depends on consistency; therefore, setting a meeting schedule before the first meeting is helpful. This schedule outlines the time commitment required for participation, which may influence whether or not group members decide to participate. Additionally, the consistency of such a business resource promotes momentum.
The group should meet frequently enough to foster a feeling of community and make consistent progress toward its objectives, but not so often that participation increases members' workloads and stress levels. Once-a-month meetings are an excellent place to start, but you can improve them if you gain more members or add extra meetings for people who want to get more engaged.
Promotion and Spreading of Awareness
You can start promoting the group after developing the fundamental framework. Publicize the resource in the following places:
Forums for staff members

Gatherings at the workplace, such as frequent meetings and team outings

Company websites

Social media

Internal email

Schedule updates on the company calendar

Materials for integrating new hires

Forums that advocate rights for women, minority communities, and employees of diverse sexual orientations and gender identities.
To encourage membership in ERGs, more than mentioning meetings just once is required. The organization continuously welcomes new team members, and staff members' schedules and priorities change. Not to add, repetition boosts your chances of being seen because some people might need to pay attention to the initial (or fifth) notification.
Steps to Bring The Best ERG Strategies
Mission Statement
Any time a group of individuals comes together to work toward a shared goal, they should develop a mission statement to act as their core values. The mission statement of an employee resource group must align with the company's organizational objectives and the group's purpose.
Once the ERG mission statement is determined and ready, the group can formulate strategic objectives. Goals and objectives form the crux of ERG strategies. They direct the organizational flow of activities toward the completion of its mission.
Leadership Roles
Every Employee Group needs a strong, capable leader to foster growth and include members as active participants in its activities, just like any other organization.
Enhancing the appeal of an ERG's leadership position is an optimal method to guarantee that high-achievement-seeking, skilled personnel are leading your business networks. For instance,
Access to and exposure through senior sponsors and business leaders

Opportunities to develop their leadership abilities, utilize them in their current position, or improve their chances of advancement

Control over the ERG's operations and strategy in a way that benefits its members and business objectives.
Organizations have started selecting leaders based on their qualifications and other factors as they've come to understand how crucial outstanding leadership is to the success of ERGs.
Sponsor and Executive Engagement
Every employee resource group requires executive sponsor support and ongoing engagement to complement its senior leadership. Typical responsibilities of an executive sponsor include:
Serving as the group's spokesperson in public

Influencing other business executives and a network of ERGs to support the group's objectives

Mentoring ERG participants.

Efficient executive sponsors of an ERG utilize their power and influence to promote growth opportunities and help establish connections to sustainable resources like funding and relevance.
Your company's senior executives can interact directly with staff members throughout the business by serving as an ERG's executive sponsor. By creating a diversity leadership council, they may get further advantages. On this council, they may share best practices and hold one another accountable.
Allyship
Bringing employees together in collaborative harmony and promoting inclusion in diversity is the fundamental tenet of ERGs. Therefore, they are in an ideal position to encourage collaboration and create a culture of allyship among employees.
The finest ERGs encourage partnerships between people from different cultures inside and outside the company. They also welcome employees from all backgrounds and employee networks. Efficient ERG programs promote cross-collaboration between and across a network of ERGs (and employee support networks) to capitalize on synergies, motivate knowledge transfer, and support business objectives.
Final Thoughts
The existence of ERGs demonstrates the value of inclusion in the workplace. Additionally, organizations employing ERGS tend to be more innovative, have healthier and happier work environments, and have better retention and recruiting rates. ERGs are less of a standout and more of a standard as workers seek greater diversity and equal work settings. You can more successfully start and manage employee resource groups that support and empower your distinctive and diverse workforce by adhering to the fundamental recommendations presented in this article.