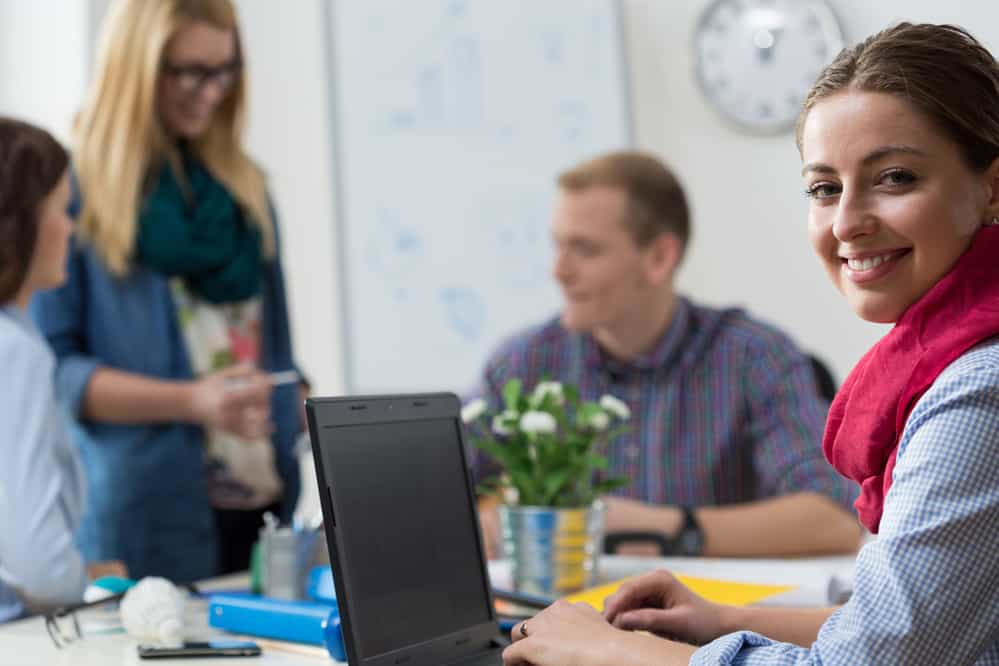 Mentoring Program
Intern Mentoring Program: Building a Better Future Together
Omer Usanmaz
October 13 2023
Internship programs are the first exposure for students as they stride from their studies to their careers. An intern program prepares students to apply what they have learned in the best possible way to scale up in their careers sooner than expected.
Organizations can prepare their new hires with the proper internship mentoring that delivers career guidance, builds relationships (intern relationship and mentor relationship), and sets performance criteria for job requirements. It informs students of the expectations set by the company that they are going to serve.
It goes without saying about the advantages of mentors in an intern's career path on the way to form their future career. Potential mentors sometimes become the primary reason students excel in their studies and employment as well as their professional development. Student interns adapt faster to the dynamic workplace culture. With a successful internship experience, the mind opens up to see opportunities for students to learn and grow that they otherwise may not notice.
What is an Intern Mentoring Program?
The Intern Mentoring Program pairs beginning interns with more experienced staff members in order to provide guidance and support throughout the internship process. The program is designed to help interns transition into their new roles, and to provide them with the tools and resources they need to be successful. Mentoring interns typically lasts for the duration of the internship, and includes regular check-ins and feedback sessions. Mentors also serve as a resource for questions and concerns, and can help connect interns with other staff members and resources. The Intern Mentoring Program is an important part of the intern experience, and has been shown to improve internship satisfaction and outcomes.
Why Have Internship Programs?
For students who finished their graduation, seeking internships plays a vital role in finding employment and becoming resourceful employees. A student's number of internships and grades are significant contributors to initial career success.
More often than not, the school education system is not enough for students to deal with real-life scenarios and careers. Findings show that students who intern are 13 percent more likely to find a full-time job after graduation than those who do not have intern experience. Graduates feel more confident with the practical work experience that internships offer as it equips them more with the knowledge and skill base in their specialization.
Most companies prefer experienced professionals to do the job than an amateur who is more likely to take time to learn their job roles. One of the critical factors to having internship programs from a student perspective is increasing the value and eligibility requirements. Bridging the skill gap is a critical goal of the intern mentoring program.
From an organization's perspective, internships can save time and resources. Many interns will have a lot of potential to become future flag bearers of the organization. An internship can be a real game-changer that turns a student into a full-time employee. Organizations spend a lot of time and resources in the hiring process when they cannot retain their existing employees. The intern mentoring program makes interns familiar with the company culture and internal processes to be productive from day one.
Internship Training Plan
Internships are an integral part of an organizational process as it adds extra talent to the workforce and improves productivity as well as confidence. Companies preparing to welcome interns should have an action plan to steer them through the internship process. It provides clarity for mentors and interns to set the expectations right.
Some basic steps towards the planning process include:
1. Prepare a plan.
A customized intern program plan should contain a comprehensive list of objectives and outcomes that you expect. An organization that spends less time planning will be like a stable of wild horses. It becomes more damaging in the long term as there would be no discipline or growth. Be sure to have a clear-cut plan before you venture out into organizing internship programs for your company.
2. Prepare your resources.
Who will assist and guide them is more important than holding intern programs for its sake. Well-versed mentors are not enough to carry out a smooth internship program. Senior staff who are experienced and patient enough to deal with several intern questions and doubts will be critical players in creating the right professional environment.
3. Formulate the training plan.
An intern training program must have a complete list of all the essentials to make it productive. Use videos, pamphlets, or presentations to share relevant information for interns to gain insight and subject-matter expertise. Downloadable files or an e-manual can be shared through emails for interns to do additional research on topics covered daily. Sharing all the resources for research aids interns to develop job skills and learning skills at their own pace.
4. Initiate an orientation.
Orientation programs promote the connection between mentors and interns, and interns with other interns to learn peer-to-peer interaction and teamwork at the initial stage itself while creating a safe space for a professional experience. An orientation session with a brief initial meeting can foster conversations with interns.
Checklist for an Internship Program
Internship Program
Have you designed a flowchart for internship processes?
Have you developed the set of guidelines to be distributed to interns?
Have you set up staff meetings to discuss their inputs?
Have you considered other organizations that provide potential internships?
Have you created the invitation letter to be sent out to interns?
Is your internship program template up to date?
Checklist for Trainers
Have you designed a survey to gather feedback from interns?
Is your method of teaching enjoyable for students?
Have you scheduled an initial meeting with interns individually?
Is your session inclusive of understanding the parameters of the internship program?
Mentoring an Intern
From a basic level, internship and mentorship are different. Internships focus on knowledge, upskilling, and meaningful experiences for a specific job role needed to perform the tasks. On the other hand, mentorship also focuses on interpersonal skills like leadership skills, commitment, and so on, which prepares students on an individual level. Internships need not include mentorship.
Making the internship experience a positive one is essential to nurturing the mentor-mentee relationship with interns. Both mentors' and interns' commitment is crucial for your intern's success during their tenure with the company. It is suggestible if the internship mentor is not the manager of the future employee. It helps them communicate, learn and serve in different ways. This approach will create a learning environment where interns feel that their mentors are more approachable.
Trainers need to be proactive in connecting at the initial stage itself with their interns. The first day can be overwhelming, and familiarizing them can go a long way in making them comfortable working with their peers. Walk them through the official guidelines in person and the paper. Showing them around the necessary amenities like canteens, cafes, and washrooms or informing them about the upcoming office activities or holidays are other ways to familiarize them. These activities may seem trivial, but the interns can make a difference in understanding the office processes and premises.
The role of a trainer doesn't end with introductory sessions or initial meetings. Students cannot fill their cups, and it is essential to be present at each stage. Check-in with them regularly and understand if they have any concerns. Some interns may even feel hesitant to approach their trainers even if they need help, and they may open up if the trainers are friendly and empathetic.
Think of your first day at the office and the mixed feelings you would have had. There may have been several questions in your mind. Trainers who make internship days hospitable for interns demonstrate the organization's work culture on how the employees will be treated in the future.
Workplaces should foster collaborative learning where interaction with professionals encourages students to develop ideas and make mistakes. Mentorship requires a selfless approach to gaining satisfaction by helping people grow much better than themselves. Mentor availability makes students see a hope that they wouldn't have had in themselves. Helping them meet professional goals is a win-win situation for the organization, mentors, and interns.
Collaborative learning also involves learning from peers or co-interns. Mentors can be a point of contact for interns to see networking opportunities. Check and see if they are in a comfortable environment to interact with each other professionally. It will help them get to know more about the company and open some doors for their future. Intern with colleagues is invaluable as a high-caliber intern may raise other peers with what they know and have learned.
Intern Mentoring Program: Insights
Interns spend a considered part of their time on workplace mentorship programs, and it is up to the organizations to make it a worthwhile experience. New-hire onboarding processes are often a well-rounded approach to welcoming new hires. The exact amount of focus and intentions should go into welcoming interns as they can be to future scope to becoming employees. Defining the set of goals and outcomes you want to achieve with the internship program is a fundamental part of the organization's growth. The senior management should always brainstorm on some crucial questions like what would be the expectations of interns from internship programs? What opportunity would they be able to see with the organization? Will it match their career goals? Answering these questions can help you formulate the intern mentoring program.
Keeping track of intern performance determines the internship program's success. Mentors should be aware of the skills and knowledge level of the intern to upgrade the internship sessions. Softwares that support mentors to keep regular track are available in many numbers to make critical tasks easier. A single mentor might have to keep track and create continuous reports about the progress of the interns throughout the mentoring process. Digitized records can help to make the intern tracking process smoother.
An intern should be approached to define their expectations and goals within the organization and career. Knowing their expectations can help guide the mentor to provide the proper assessment and connect the intern for further opportunities.
Feedbacks make future intern mentorships successful by incorporating the changes put forth by the interns. Collecting constructive feedback makes interns feel valued and gives them hope about the various mechanisms introduced by organizations to make the programs efficient. Learning what they found exciting and what they felt needed change during their internship experience promotes two-way communication. Organizations fail when the work culture is dominant and forces people to follow its norms. The follow-what-is-told attitude creates problems within the internship and workplace and drains the organization of its prospective employees.
Feedback from mentors is important for interns to learn and grow, and they should be receptive during assessments. It provides interns with the right opportunity to learn different things through the program. Interns should unlearn what they have already gained from school and colleges. They should be open to learning things from a fresh perspective. Interns may have new ideas that can make future projects of an organization successful. Mentors and interns can thus learn different ways of approaching the same situation or challenge. A collaborative learning process has a long-lasting effect on all stakeholders.
Find the questionnaire for reviewing the progress at each stage of the internship program below:
Relationship between intern and mentor:

Relationship between intern and mentor: How are we getting along?
Are we in harmony?
How are we getting along?
Are we in harmony?
What is the level of communication between us?
What are the other ways to strengthen the relationship between us?

Feedback:

Learning Session:

Is the learning session effective?
Are you able to find yourself learning and growing?
What can be improved to learn better?

Feedback:

Measuring progress:

What is your current level of progress?
Is the current progress satisfactory?
What are the setbacks?
What impact will the progress have on your career?

Feedback:
Tips for Students While Applying for Internships
Internships may also have to handle interns transitioning from one domain to another. Technical, manufacturing, or management jobs require different levels of expertise, and learning can be challenging if the transitions are not dealt with the right way. For instance, an engineer should be equipped to work in a large software company and collaborate with other departments for a range of skills in design and development if the software project or job role deals with creating an educational software application for school teachers. Engaging and motivating interns to get skilled in different domains with knowledge about which areas they will deal with makes them experts. Interns should always be encouraged to think long-term and where they see themselves ten years down the lane with the organization.
Several factors should be considered before applying for internships. Some important things to keep in mind while you apply for internships are:
Learn about the company before you apply for an internship—Understand whether it matches your specialization, whether you will be able to meet expectations for the job role, or if it needs relocation for work?
Have you checked whether the organization offers paid or unpaid internships?
Can you establish a connection with the internship mentors through a professional organization?
Have you created an online portfolio or resume that you can show to the prospective mentor?
Have you thought of at least five reasons you could be the best candidate for a job role?
Have you searched for the top 30 possible questions from interviewers?
Internship Program: Executing in the Best Way
The mentors and internal committee members should supervise the internship program. Students meet with their career advisor to discuss internship opportunities to find internships that match their specialization and area of interest. Typically, students will be ready to discover internships during the last years of their graduate program after the course evaluation and assessment.
Organizations should ideally form internal committees consisting of staff members and advisory board members to design a well-developed mentoring programs. Prepare an internship guide that outlines the organization's mission and vision, mentor and intern profiles, and flow charts for each stage with a SMART (specific, measurable, achievable, realistic, time-bound) strategy for identifying the goals and report analysis.