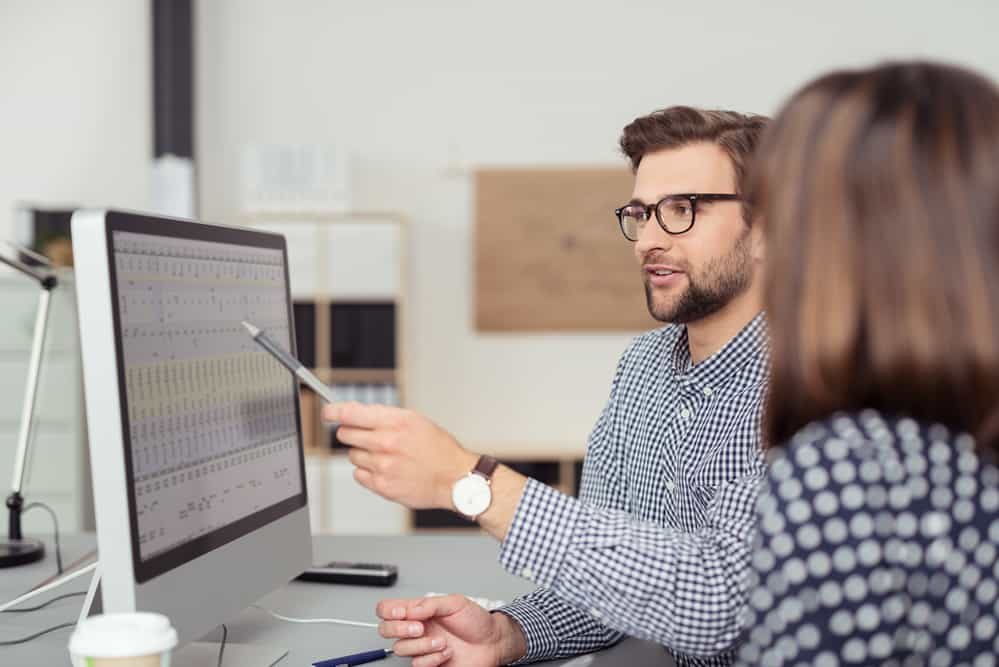 Employee Mentoring
A Comprehensive Guide for Creating an Executive Onboarding Program
Omer Usanmaz
March 27 2022
Did you know that 40% of new business leaders are either laid off, get fired, or quit within their first 18 months? Often, they find it difficult to adjust, fail to yield results, or become a misfit in the organization.
Hence, organizations today need to understand that focusing on recruitment and hiring makes talent management highly one-dimensional. After bringing on board the right candidate, a formal onboarding program must be implemented.
It is even true if you engage a new executive, promote an employee internally, or transition them to a different role in the same organization. A well-defined and comprehensive onboarding program is thus a critical component for effective executive transitions.
Read our comprehensive blog to understand how to design an executive onboarding plan.
What Is Executive Onboarding?
Executive onboarding takes the orientation process a step further. It is the process of bringing an executive into a new role, familiarizing them with the company's policies and protocols, providing them with a brief on job descriptions, and introducing them to the company's culture and values.
The process can be a formal onboarding by scheduling meetings with executive teams, board of directors, colleagues, and/or subordinates. Further, it may also involve informal training and casual conversations to give a fuller perspective.
Most importantly, executive transitions must be established to become the combined, critical responsibility of the Human Resource Officer and senior leadership teams. The first year of employment is crucial to ensure minimal employee attrition and optimal employee retention levels.
What Is An Executive Onboarding Program?
Executive onboarding programs help induct a senior employee into the leadership team and assume the new roles by cutting out the friction in typical onboarding programs.
The executive is also acquainted with the organizational structure, the management, and the staff. Importantly, it is the perfect time for a company to ensure a successful transition and support the employees with role-specific training. Additional guidance may also be provided on forming solid lines of communication, creating working relationships, making critical decisions, career advancement, and so forth.
The results achieved through an executive onboarding program are quicker, more responsive, and prevent common failures and slipups with the help of a series of meetings, mentoring forums, break-out sessions, career development conferences, feedback discussions, and so forth. Further, the sign of an optimal onboarding experience lies in a simple and cost-effective strategy.
What Is The Spectrum of Onboarding Experiences?
As per a Harvard Business Review, chair-level leaders are expected to perform five primary functions during the first few months. These include:
Assuming Functional and Strategic Leadership
A new executive should ensure that they know all the organization's strengths, weaknesses, opportunities, and threats to gain a complete picture of the business. The executive then can build their reputation by demonstrating this awareness and gain the ability to resolve issues more swiftly.
Leading A Team of High-powered Employees
An executive will often need to strike a balance between the leadership team and their direct reports. The executive is considered the treasury of knowledge, who will then facilitate various discussions and sessions with the team. Hence, the executive needs to be well aware of the team's composition and goals to understand how to succeed.
Aligning Individual Objectives with The Company's Objectives
With a clear understanding of the various stakeholders of the teams and the expectations at multiple levels, the executive can develop a plan to align individual and team goals, helping the executive make better decisions and understand the company's process.
Imbibing Company Culture in An Everyday Role
An executive needs to be well aware of the company's values, norms, and guiding principles and ensure that their actions portray the same culture as the organization. With the knowledge of the acceptable behavior, they can create a standard for the subordinates to follow and imbibe. As a leader, an executive is responsible for making these impressions and channeling them positively.
Creating A Strategic Thought Process
An executive's role is majorly strategic, with their expertise playing a considerable role in their performance and decision making. Hence, an executive needs to ensure that all information provided to him must be thoroughly understood and clarified before developing or implementing any new strategy.
During the incubation period, executives will need superior integration support to accomplish the above tasks. Due to the critical nature of these activities, the onboarding framework needs to be designed to present executive transition failure and provide maximum support to the business leaders of tomorrow.
"We saw a disconnect in our employees who are joining the company with the remote culture. So Qooper is helping us connect them and enable people to people learning from day 1."
The support comes in four levels:
1- Sink or swim
The refers to level 0 or the level of minimal support provided. The company offers a new executive with virtual office space, IT assets, and subordinates. As the name suggests, an executive (with these resources) would be thrown into the deep waters of business operations for the management to understand whether they will sink or survive to swim.
Considering 70% of senior leaders are dissatisfied with their onboarding experience (as per a survey conducted years ago), this strategy is often construed as crude and outdated.
2- Basic Orientation
At level 1 in the support model, organizations share organizational policies, team evaluations, group structures, business strategies, and financial data, provided for the executive's further analysis without quantitative data or additional support. The relevance of the information is left to the executive's interpretation.
3- Active Assimilation
Going one step forward to Level 2, at this stage, the company arranges for a series of meetings and discussions with key associates and the leadership team, assisting expedite and streamline knowledge transfer regarding focal topics such as business nuances, industry-related specifics, company values, strategic goals, etc.
However, not much clarity is provided on the specific roles and responsibilities of the executive in the broader organization. Thus, while this level is a shade more than the bare minimum, the executive may overlook the issues peculiar to the organization that they need to be aware of.
4- Accelerated Integration
Considering the ideal level of support an executive should receive, level 3 involves more tailor-made onboarding experiences that allow the executive to integrate seamlessly into the organization. The process may include team-building seminars, strategic discussions, cultural diversity sessions, candid conversations on working styles, and so forth.
A structured program at this stage helps align expectations between the executive and the company. It also helps define critical success objectives, understand common deflectors and develop important stakeholder relationships.
Why Is It Essential to Have An Executive Onboarding Program?
A robust executive onboarding is critical to a leader's longevity in a role and the individual and organizational performance. While many companies have holistic onboarding programs, some executives feel that additional commitment to executive onboarding would make them adequately prepared.
Many Senior Executive Service (SES) have left their organizations without completing their initial one-year probation due to executive transition failure. As per the Corporate Leadership Council, career and non-career SES stated the following reasons for failure are
Lack of cultural framework and fit
Lack of team synergy and group bonding
Lack of clarity in performance expectations and the resulting unsatisfactory performance
Lack of confidence and professional diplomacy
Lack of a strategic and formal onboarding process hampers productivity and employee engagement.
Sometimes, the agency-wide perspective is to not affirm new executive onboarding for fear of offending the experienced leaders. They may take it as an indication of them lacking specific skills and expertise. However, this perception is fallacious as many research studies indicate the critical nature of an executive onboarding program to establish performance expectations and boost overall productivity.
Furthermore, the senior leadership team of an organization provides intelligent insights into the "bigger picture" of the business work environment. Incorporating these insights into an onboarding program fosters deep-rooted engagement for two reasons:
Leaders at the critical position are in the best place to explain the business strategy,
The mere presence of leadership in the program bolsters its importance in the executive's mind.
How Executive Onboarding Plays An Important Role for The Organization?
Typical onboarding programs comprising background checks, paperwork collection, and workstations are essential to each employee. However, it is paramount that you go that extra mile and set up an executive onboarding program.
Here are a few reasons why executive onboarding is critical to set the tone for new executives:
Clearly Establishes Responsibilities
An onboarding program that clearly outlines an executive's responsibilities helps them focus better on performing their duties. On the other hand, an inadequate and deficient onboarding process can lead to unproductive employees, dissatisfaction, and lack of focus. It may not stay in the company for the long term.
Many organizations spend thousands of dollars hiring an employee without giving adequate time and focus to creating an effective onboarding process. However, recruiting and hiring needs to be supplemented with training to set clear expectations. Formalizing the onboarding process can help executive team members adjust to their new positions better, optimize the company's resources and reduce the rate of employee turnovers.
Increases Employee Morale
When you leave your new employees to fend for themselves, the lack of support creates additional hurdles even before working. Executives who enter an organization need to be given a perspective of what they are getting into and be directed to what needs to be done and how it needs to be done. This knowledge helps boost employee morale as they know that the company is committed to their employees. With adequate resources and tools, the executive team members are more likely to function better in the position they have been hired for.
Increases Scalability Of The Employee
With an effective onboarding program, executives will be equipped to review strategy and key metrics with leadership, outline goals and performance expectations with the direct manager, and discuss the company's products/services with crucial personnel in greater detail about the company's products/services. It increases the ability for executives to take on large-scale projects faster. Further, they will also be better prepared to perform their roles in line with the company's goals and objectives.
Importantly, documented research shows that a strong executive onboarding program that helps navigate executives to the critical focus areas significantly reduces turnover, termination, and replacement costs. Today, high-performing organizations understand they need to invest time and money and create value for their executives rather than exhausting resources in lost productivity.
Successful organizations understand they must provide support systems for new executives to assimilate their leaders strategically. The hiring and interview process at the executive level is in itself challenging. Hence, if a robust executive onboarding process is in place, it will be known to the market that you do not believe in the "sink or swim" outlook and genuinely care about the employee's career path.
Practices of An Executive Onboarding Program
An executive integration onboarding program, when successfully implemented, fast tracks executives to become productive and helps develop strong employee relationships.
On average, around 60% of executives claim that it took them six months to get up to speed in their current role, while 20% said it took more than nine months. However, effective training of executives can reduce their time to reach peak performance in only four months. Further, creating meaningful onboarding support and developing early momentum minimizes the stress of achieving learning curves.
Significantly, onboarding processes vary from organization to organization. Here are some of the executive onboarding best practices:
Johnson & Johnson (Canada) customizes its onboarding program and provides a different progression track to each employee based on their specific needs. Further, the onboarding process for internal hires was also designed differently based on their skill sets and gaps in expertise.


American Express tags each new joinee to a human resources officer partner on the first day of their employment. Thus having either an internal hiring manager or an external executive coach for assimilation helps provide continuous support during the onboarding stage.
Here are a few tactics and best practices that you may use to develop a smooth onboarding process:
Providing All The Necessary Information to The Executive
The first step in the executive onboarding process is pre-boarding, where you should be in touch with the executive even before their official induction into the company. Engaging in candid conversations to delineate expectations is critical to early impact in the employees' minds. All employees would take time to assimilate and digest all the information provided by the company. Hence, the pre-onboarding stage serves as a medium to provide bite-sized information that will help in practical and complete knowledge transfer.
The first week after onboarding is equally critical; hence, it needs to be structured for the organic introduction of the employee into the system. Most companies have ready employee manuals and handbooks that need to be shared with them during this period. Here is a sample list of information that should be provided:
Job descriptions of other stakeholders and team members
Company goals and objectives
Known accomplishments of the position
Team structure including both direct reports and direct manager
A list of upcoming events in a detailed calendar
Communicating the external parties that the company deals with
Details of forthcoming projects like briefs, deliverables due dates, etc.
Company-specific information includes previous names, a list of shareholders, office directory, legal history, etc.
The above information should ideally be collected in advance to provide the executive with comprehensive information prior to beginning any project. Along with this information, the core processes required for effective functioning need to be communicated well through organic osmosis. Importantly, also give executives time to assimilate the information and even provide conscious feedback.
Create Opportunities to Engage with The Company Culture
While inducting the executives into the organization, it is also essential to give them a feel of the company culture by embedding social interactions. It would be an excellent gesture to take the executive out for lunch or arrange for meet and greets as a first impression. It gives a personal touch and ensures that the new hire has adequate time to interact with their team members.
Depending on the organizational structure and division, you can also schedule physical visits to different office locations to give the executive a view into the border organizations. However, if the onboarding is in a remote working environment, you can get hampers or lunches delivered to them to develop the connection. You can assign an onboarding buddy who can designate time for informal check-ins and structured meetings.
The onboarding experience should be treated as an opportunity for the executive to build deeper connections. Formulating it as a good practice will help executives connect with and contribute to your company much faster.
Onboarding Is A Continuous Process
Implementing a continuous onboarding strategy shows your new and established executives that you are committed to their progress and are ready to invest in their careers. Importantly, continuous onboarding doesn't mean 'refreshing' the knowledge and skills of the existing employees and providing the same expertise to the new employees. It involves developing a personal progression plan and critical milestones for each executive.
Developing a personal and ongoing onboarding path for each employee creates better employee engagement. Each employee takes a different time course to acclimate to the company. Further, the onboarding path for the same role may differ for new hires and existing employees moving to promoted positions.
Onboarding Is Just As Critical As The Hiring Process
As highlighted earlier, the onboarding process is equally important as the hiring process. The exact amount of time and effort needed to find the ideal candidate needs to induct the candidate smoothly into the organization.
It should include an orientation and a prolonged onboarding process. While orientations are usually carried out for only a few hours or days, the employee onboarding process can last 12 months. During this period, new executives are provided with training, skills, and resources to set them up for success in their new roles, also helping foster better employee engagement and job satisfaction and reduce employee attrition.
Organizations need to provide their new hires with detailed information regarding their role and the workplace. Some critical considerations in this regard are:
Provide a start date, undertake necessary paperwork, and other routine tasks such as assigning the new executive a desk and IT assets.
Provide a single point of contact to assist the new joinee in grasping the company policies and procedures better
Provide a detailed road map of when the executive will be inducted on the team meetings and when they will be expected to contribute
Provide a structured timeline as to when the executive will meet all the internal and external stakeholders
Facilitate Knowledge Transfer to The New Hire From Their Predecessor
Leadership teams and human resource officers often have to deal with a challenging onboarding process when replacing an existing executive with a new hire. Here are some of the gaps that need to be filled in the process:
Ensure consistency across positions, verticals, and geographic locations
Provide adequate time, budget, staff, and other resources
Provide end-to-end support from the management
Create a formalized or structured approach through calendars and spreadsheets
Monitor and assess the quality and relevance of the existing onboarding programs
Further, to sustain the work quality and make the onboarding process more impactful, one can ensure overlap between the predecessor and the next executive. This way, the new hire can get first-hand insight and knowledge about the role. Additionally, this period can familiarize the new hire with the existing processes and help them address any queries.
Maintain The Lines of Communication
There is a strong link between communication and onboarding. Since onboarding is considered a continuous process, communication is crucial to ensure the connections developed and knowledge transfer is intact.
There need to be constant check-ins to understand how the executive is doing and whether the transition was successful. Some companies follow the 30:60:90 rule where scheduled interactions in gaps of 30, 60, and 90 days to gain feedback on the onboarding process. Further, this period can also fill any gap faced by the executive and provide additional training. Importantly, considering the ranking of the executive in the organizational hierarchy, one needs to ensure direct lines of communication with the leadership team and other stakeholders, also laying the foundation for the new hire to understand how to communicate with other executive team members.
Set Clear Expectations
If realistic expectations are not set between the company and the executive, it can lead to confusion and a lack of understanding. By having candid discussions on what the role entails and structuring the objectives, the executives will direct the efforts on the right path. Using their potential to the fullest will eliminate problems like lack of commitment or high turnover rates. Setting the combined expectations within the first few weeks of onboarding can ensure a smooth transition and bring clarity to the role.
Design A Special Induction Process
Considering the executive is a top-ranking employee in the organization, it is crucial to announce their joining and create a certain amount of buildup. An email can be sent to the entire team giving a detailed background, past achievements, and a picture for the rest of the organization to recognize and respect the executive for his position.
Some organizations go beyond the basic introduction over email and make announcements on social media like Twitter or LinkedIn. Ensuring a warm welcome can instill confidence in the minds of the new executive. The first day of an executive in an organization can have a monumental impact on the performance and longevity of the role.
Thus, keeping in mind the above best practices, you can ensure that your onboarding process is transparent and help employees become more productive, secure, and more engaged in their roles.
Executive Onboarding As A Step Towards Employee Satisfaction
An organization needs to understand the pressure and anxiety an executive faces while inducting into an organization. Often perceived as a fixer, the executive is expected to be involved in the company's long-term strategy and develop plans for the organization. Hence, a company needs to invest time and resources in developing a tailored executive onboarding program for each executive. The program will provide all the necessary information to the executive to meet the needs of teams and the business.
Importantly, onboarding needs to be considered a method of smooth integration of an executive into the organization. Most organizations have embraced the process and can see the value derived from ensuring smooth new leader transitions. Hence, providing this integration support is vital to yield tangible results for both the organization and the executives.