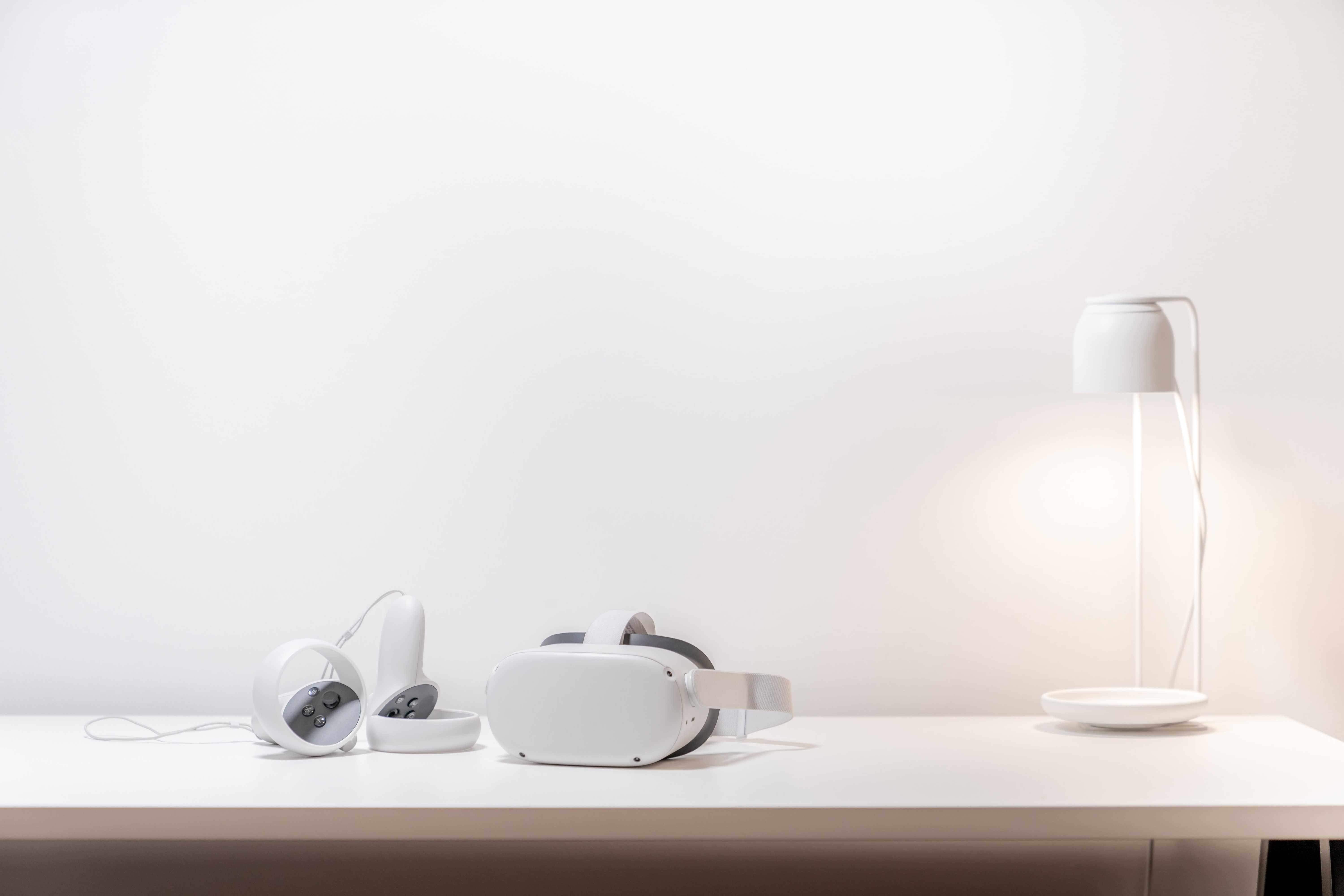 Virtual Mentorship
Igniting Passion through Virtual Mentorship: The New Way to Connect Mentors and Mentees
Omer Usanmaz
January 14 2022
As young workers grapple with isolation and other hardships in both professional and personal life, especially in this pandemic, mentoring is more crucial now than ever. Throughout history, mentoring has been regarded as a philanthropic activity that helps young employees who are highly likely to be indecisive and intimidated in a modern working environment.
Figuring out what one exactly wants to become in their professional career development is a feat itself, as is altruistically helping others realize their potential in a workplace. There is no question that a virtual mentorship program is an integral part of any organization, university, or school. When the right mentor gives the proper guidance to the right mentee at the right time, that virtual mentorship program contributes to positively impacting both the employee and employer.
Today, more businesses realize the benefits of mentoring programs for employees and their growth. One of the reasons is that many organizations are afraid that their employees are not imbued with the passion and thirst for knowledge they once had before the current crisis. As a result, almost every organization in the world is now actively organizing and running virtual mentoring program with virtual mentors on virtual mentoring platforms to unlock the hidden young talents in their workplace for better human connection and career growth. This article will delve deeper into the meaning of virtual mentorship in this digital era and its benefits to virtual mentors and mentees seeking professional development alike.
What Does A Virtual Mentorship Mean to Employees and Employers in The Modern Workplace?
A virtual mentorship program is a more accessible and effective way to achieve employee retention in the workplace. Compared to the traditional mentoring programs, when mentoring takes place through a digital platform, there are several advantages that mentors, mentees, and the organization can benefit from. Many successful mentors emphasize the importance of steering clear of complacency in their professional and personal life, especially in this challenging time. Taking advantage of new opportunities is the key to moving forward with their career and a significant step towards career transformation. Moreover, virtual mentoring is great for promoting physical and social distancing and staving off young employees who are in social disconnection from stress and burnout.
Organizations can effectively run successful mentoring programs to reach their young employees through the virtual mentorship program. Additionally, it also facilitates young talents to quickly reach out to experienced professionals in the workplace for guidance and advice every step of the way, building a strong personal connection and relevant skill sets. Simply put, mentorship is as much for the employees as it is for the employers in any work environment.
Benefits to Adopting Virtual Mentorship in The Workplace
There are numerous benefits to mentoring young talents in the workplace, especially the newly hired employees. They are more likely to be guided and embraced by employers due to their great spectrum of enthusiasm and dedication to work. Listed below are the most lucrative benefits of virtual mentorship if applied correctly.
Convenience and Flexibility
Virtual mentoring sessions are a two-way street for convenience and flexibility. Traditionally, running a formal workplace mentoring program takes more time, space, and energy than mentoring through video conferencing on virtual mentoring platforms. The mentees could conveniently learn and receive guidance from their favorite mentors. Moreover, virtual mentoring sessions do not affect the overall productivity of the mentees with the option of saving the conversations and instructions on laptops and mobile devices. Further, virtual group mentoring increases turnover rates for the organization as they can be entirely operated and managed through virtual space. As employees and employers worldwide are rapidly getting accustomed to this virtual way of life, now could be the perfect time to implement an effective virtual mentoring program in the workplace.
Wide Network of Mentors
As opposed to the traditional mentorship programs, the virtual mentorship program has the feasibility to provide a large pool of mentors available to the mentees. When mentoring becomes digital and accessible to everyone at any time, anywhere, a mentor will be able to guide his mentee without any restricting schedule.
For instance, if a specific mentor becomes unavailable due to unforeseen circumstances, mentees have the option to reach out to another mentor who could help them resolve any doubts or clarifications. Suppose an employee gets more than one mentor or access to a wide range of mentoring partners from different specializations. In that case, there is a possibility of employees gaining more perspectives, but not limited to constructive criticism and feedback.
Increased Participation and Positive Outcome
The more interactive the mentorship program is, the more likely the mentees are willing to participate. Organizations can seamlessly enable more of their employees to engage in the mentorship programs through virtual mentoring. Virtual mentoring gives an open platform where mentees and virtual mentors from different fields can significantly incentivize young employees to cherish every opportunity in the mentorship programs effectively. Moreover, virtual mentoring is a great strategy to improve employee retention at work.
Leadership through Mentorship
As a famous saying goes, "Sharing is caring," not only are the mentees benefitted from running mentorship programs, but virtual mentors gain leadership and interpersonal skills at scale. Mentors can get to know new things and unique experiences from their mentees with an open mind. For example, a young and recently graduated employee can be much better at using modern gadgets and the internet than someone in their 50s. Further, it creates authentic relationships that can last a lifetime if taken in the right direction. Though face-to-face is the well-known way to develop a lasting relationship with the mentors, virtual mentoring access allows mentees to cultivate an authentic mentoring relationship.
What Makes A Successful Virtual Mentorship Program?
Mentoring from a distance is no mean feat, but the challenges one needs to overcome to run successful mentoring programs in this digital era is an arduous journey. Here are some tips to help an organization or a mentor run a productive and successful mentorship program.
Create a Reliable Schedule and Stick to It
While working and mentoring simultaneously, it is possible to disconnect from the mentees for various reasons. Staying focused by sticking to a flexible schedule enables both the mentor and mentee to remain focused on the program. For instance, a mentor might get held up at work or even end up in an unexpected travel time; in such a situation, a pre-planned schedule could be of great help.
Establish Boundaries and Set Goals
Creating boundaries in any relationship saves a lot of difficult time and stress. Even a mentorship program could go wrong in so many ways. It is always essential to set clear boundaries and guidelines that constitute a healthy and productive mentoring experience. For example, a mentor and mentee can unanimously agree to choose their most convenient method of communication and meetings because mentorship does not always have to be professional. A good mentor can also be a good friend. A virtual mentoring relationship is much safer and more convenient for mentees and mentors alike, but not limited to creating life-changing mentoring relationships, one of the most lucrative virtual mentoring goals.
Embrace Modern Technology to Enhance Mentoring Experience
There are virtual mentoring software available for free and subscription to simplify and empower the virtual mentoring program with modern features. Mentoring through virtual mentoring software and applications helps mentors give the mentees the highest form of the interactive and informative mentoring experience. Apart from the easy availability of a mentoring partner, virtual mentoring software makes the virtual mentoring goals easily achievable and provides an effective mentoring feature to the mentors. A dozen mentoring organizations in many countries realized that the formal mentoring program has a higher mentor participation rate than an informal mentoring program in a recent survey.
With the right virtual mentorship software, organizations can provide virtual mentoring program that enable the mentors to use smart mentoring in a very effective way. For example, mentorship software can be efficiently used to curate content and recommend relevant content tailored to the mentee and organization.
Develop A Plan to Evaluate The Program
Checking in regularly with the mentees and their progress can help effective mentors evaluate the overall effectiveness of the mentoring programs they provide their mentees. More importantly, it is essential to ensure the mentees actively participate in feedback sessions which can significantly improve the quality of programs and their career development goals. Without a proper evaluation plan, the whole mentoring process can become ineffective and unproductive. Effective mentors should create different communication methods and content for different mentees. For instance, even a highly skillful employee might not take a shine to online meetings and discussions. Following a blended learning and teaching methodology can benefit the mentee and mentor.
Patience Is The Key
Only a patient learner yields the best result in any learning and aspirational development program. Mentors should understand that some mentees can have different abilities to learn. It is crucial to understand and accept the cognitive abilities of their mentees. For example, the employee populations can be very diverse in this modern world. Someone with dyslexia, ADHD, or Autistic Spectrum Disorder may have difficulties understanding and staying focused on certain days. So accepting who they are and offering them the right guidance and support patiently is all a mentee could ask for.
Key Takeaways
Virtual mentoring can be the most effective and lucrative way to organize and run internal employee mentoring programs with new variants and extending lockdowns. As more employees continue to work from home, virtual mentoring is gaining more popularity among millions of employees worldwide. Transitioning from traditional to virtual mentoring may seem new and take some time to get used to this new normal of mentoring, as now we are used to working remotely and COVID variants.
Despite some challenges to virtual mentoring, it plays a pivotal role in identifying and providing the necessary guidance and support to the young employees in an organization. After adapting to remote working, most employees think virtual mentoring is the easiest yet most convenient way to learn, grow, and work collaboratively in a modern workplace, even though it mainly works from home and remote working environments.