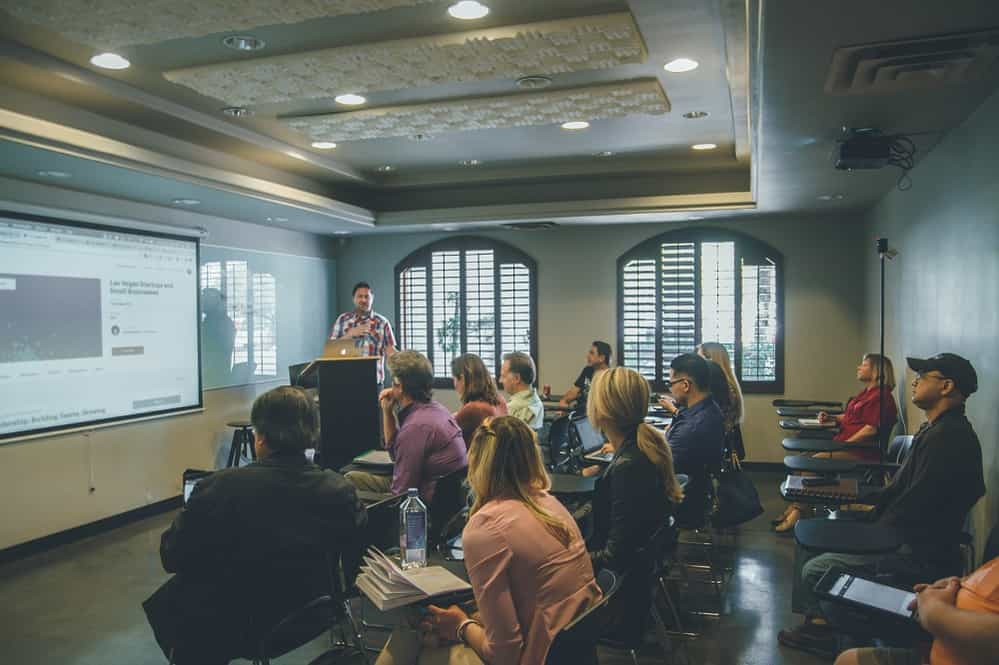 Employee Mentoring
A Comprehensive Guide for Building A Mentoring Program
Omer Usanmaz
July 17 2023
In today's era of cut-throat competition, companies find newer ways to stay on top of each other. However, only a few great companies realize that their people are the true wealth of the organization. Investing in the development of employees is not a mere need but an incentive to foster healthier relationships amongst employees. Many mentoring programs have emerged due to organizations realizing the underlying benefits of employee skill development through constructive coaching.
What Is A Mentorship Program?
John C. Crosby has stated that "Mentoring is a brain to pick, an ear to listen, and a push in the right direction." A mentoring session is a learning experience where the participants are a mentor who is an experienced employee and a mentee who is seeking professional development guidance through online or offline sessions.
It is a startling fact that 78 percent of millennials feel more engaged at their work owing to their participation in a mentorship program. Mentorship programs are generally structured around specific business goals, company culture, employee metrics, and vision. These learning programs help ambitious employees of an organization further their career possibilities and professional network in the industry.
Here's a small anecdote to understand the effectiveness of formal mentoring programs and the need for mentors to be successful:
Once, two travelers wanted to cross a dangerous stretch of mountain. It had wild animals and thorny bushes along the way. One of the travelers chose to tread this path on his own, while the other opted for a guide who could help him find the right direction in a short period. Can you guess which one of the two travelers might have crossed this path without getting hurt?
Yes, the second traveler had a guide to help him identify the correct route. Similarly, a mentor can help mentees identify and work on the right career path and grow in that direction with the proper guidance. Employees can become future leaders with the help of senior leaders and the right mentor-mentee relationship. Mentorship can provide a learning platform for professionals to align their career track in the right directive.
A company is made by the people who work for it. And an intelligent employer knows the secret behind the company's success - Happy Employees. The mentoring process allows employers to invest in the professional journeys of exemplary employees and empower them to grow individually and with the company. It is a credible way to encourage employee engagement, imbibe leadership skills, and provide growth opportunities to corporate employees for career advancement.
How to Start A Mentoring Program?
Did you know that mentorship programs increase the conversion of new hire offers from 50% to 75%? If managed effectively, corporate mentorship programs can enormously benefit an organization by improving employee retention, reducing attrition, boosting employee confidence and satisfaction, and increasing the organization's overall productivity. But, how to start a successful high-impact mentoring program in your organization?
Identify and establish critical career goals.
You must define the professional goals and objectives of your mentoring program for effective employee development and professional growth. For instance, if you aim to reduce employee attrition, then structure your schedule to make the employees feel valued through opportunities for sharing ideas and experiences. A sense of career satisfaction among employees fosters company loyalty, thereby delivering an enriched experience for organizations to achieve their goals.
Choose the right participants for a rewarding mentoring experience.
The selection of program participants and potential mentors is a critical step as one has to be mindful of the dynamics between the mentor and the mentee(s). The matching process is vital to fostering an authentic relationship between the organizational leaders and leader-to-be employees. On the other hand, a bad match would result in an unpleasant direction to program participants. Additionally, the participants must be selected based on their skills, seniority, and projects. For example, if a mentoring program is directed towards new managers, participants must be selected based on their designation and roles. A fresher or a senior professional may not be the best-suited people for this program.
Set guidelines for structured programs
Successful mentorship programs need to be structured meticulously with a clear plan and key performance indicators for a rewarding experience. The clarity in communication, mentor-mentee expectations, key challenges, performance metrics, and other details need to be outlined at the beginning of the program to impact the participants positively.
Kickstart the effective mentorship program
Once all the above-mentioned points are addressed, it is about efficiently launching the educational program. You may want to consider milestones within a more extensive program to monitor progress and make necessary adjustments on the way constantly. All the participants should be responsible for their roles and duties for effective program promotion.
Track the progress of the program
The essential part of any program is the measurement of its effectiveness. Tracking the performance of various touchpoints in the program is vital to understanding how successful the mentoring program has been. One of the most prominent challenges organizations face is the lack of accurate measurement of success. An organization ultimately wants to see good ROI. So the participants must harness the suitable tools and technologies to ensure accurate reporting.
Mentoring programs can be effective only when designed for success with specific and smart goals. And every organization employs different types of mentorship programs based on various factors.
What Are the Types of Mentoring Programs?
Employees bring a set of dedicated skills to the table. However, different projects may require diverse skill sets to be imbibed and updated from time to time, necessitating designing workplace mentoring programs to ensure an overall yet focused skill development process. Listed below are a few popular mentorship programs deployed by global organizations.
Career-led or Developmental Mentorship Program
This mentoring program deals with a senior executive helping a junior employee in his team traverse a dedicated career growth path to accomplish their development goals. For example, a junior associate who has joined the retail division of an organization would be mentored by a senior employee or mentor to climb up the ladder of this division with specific skills and knowledge base. As one of the most common mentoring programs included in several top companies. It facilitates -
A satisfied mentee is a successful mentee who is working on their career development. Such structured learning programs garner increased job satisfaction. This further results in reduced attrition, one of the gravest problems faced by global companies.
Coaching programs further enhance the results of critical jobs, which ultimately yield excellent outcomes for the organization.
Project-driven Mentorship Program
When an employee enters an organization or gets inducted into a specific project, they may not have the complete knowledge of what it takes to be impeccable for that role. Dedicated project-led mentoring programs are targeted to coach employees on specific skills required for the project to run successfully. A few benefits of this type of mentoring program are -
When the project members have all the required details regarding the tasks involved, the project will show great results.
Improved professional development of employees
Being equipped with a suitable skill set increases employee confidence, which positively reflects the project's outcome.
Reverse Mentorship Program
The reverse mentorship program may be a rather unconventional yet highly effective mentoring program employed by organizations worldwide. In this type of mentorship program, a junior employee is paired with a more experienced professional to share their experiences, learnings, and limitations. With this bottom-up approach, companies seek to achieve greater transparency, enhanced collaboration, and a sense of being valued in the company. Experienced mentors are not the ones who walk ahead of you to show you what they did and how they did it, but the ones who walk with you to help you see what you can do. Some of the advantages of reverse mentoring include -
Increased employee retention rate
Employees feel valued when they are heard and realize that their opinions matter. Therefore, they tend to sway towards staying in the same company as recognition holds equal importance, as well as salary and other benefits.
As the hierarchical glass gets shattered in this mentoring program, a healthier environment with good working relationships emerges in the organization.
Peer-to-Peer Mentorship Program
Peer mentoring programs involve employees at the same level to interact as mentors and mentees. They take turns and alternate between the roles to share their experiences, ideas and address challenges faced across projects. A few benefits of these programs are listed below.
Fosters healthier working relationships
Brainstorming sessions among employees of the same cadre facilitate greater transparency and healthy competition, yielding a conducive working culture for the employees to grow and get better.
Strengthens the foundation of a company
Colleagues encourage each other to perform better through shared knowledge, which boosts the company's performance as a whole. It is a win-win situation for both; the employee and the employer.
Group Mentorship Program
This mentorship style includes a single mentor for a group of mentees who may belong to the same team or project. A senior executive in the company takes the responsibility of mentoring a team of younger professionals to work better and achieve their individual and team goals effectively. The key highlights of this mentorship program are -
Effective teamwork skills
When young and ambitious individuals are teamed to achieve a common goal, they often work well together and exhibit a good team spirit, which is highly beneficial for an organization.
Improved employee engagement
Active participation of all members in the group leads to a better and healthier work environment, thereby resulting in enhanced results for the company as a whole.
How to Strengthen Your Mentoring Program?
Launching a formal mentorship program only takes you halfway through. However, the actual effectiveness of the program can be strengthened by a few crucial parameters listed below.
1- Set SMART goals for your mentorship program
Ensure that your mentoring program goals are SMART - Specific, Measurable, Achievable, Relevant, and Time-bound. While your goal could be to increase employee retention rates, having a more defined goal of recording a 10% increase in retention rates over 12 months would be more realistic to track and achieve.
2- Follow the KISS methodology
Keep It Straight & Simple when structuring a successful mentorship program. Having complicated and unrealistic goals and steps would hamper the program's effectiveness and not yield favorable results. Additionally, the matching of mentors and mentees has to be straightforward and sensible. It is not recommended to have two senior executives in the same program, leading to clashes and unnecessary negativity. A simple and systematic approach to selecting goals, participants, timeframes, metrics, and tools is key to successful mentoring programs.
3- Recognize and reward mentors
Mentors take time from their busy schedules to train and coach their mentees. While they do not directly expect any rewards in return, it is good to keep them motivated by sharing appreciation mails, meal coupons, discount vouchers, and other goodies. They feel more valued and thus, give the program their best effort. These small yet significant gestures go a long way in maintaining good relationships with mentors.
4- Boost mentees to stay active
It is pretty natural for mentors to be busy and sometimes forget to follow up with their mentees. And if the mentees are not pushed to reach out to their mentors proactively, the program becomes unsuccessful and the mentoring relationships don't get stronger. Therefore, to keep the communication active, it is essential to encourage mentees to contact their respective mentors for feedback and new sessions.
5- Turn to tools and technologies.
A good mentorship program can become a great mentorship program by integrating relevant tools and technologies. There are multiple solutions in the market that can aid a more seamless program without much human intervention. It is good to adopt these technical aids for the program to be elevated in structure and success.
It's Time to Unlock The True Power of Mentorship Programs
A well-tailored mentoring program can have far-reaching benefits for both the employees and the employers. Apart from stimulating employee satisfaction and enhancing workforce capabilities, these learning programs help recruit new hires into the organization. A high-impact mentorship program can evolve, engage, and employ professionals in an organization. A good mentoring program is like the sun that shines on a small sapling that needs care and nourishment to grow in a jungle. If you'd like to run mentoring programs in your organization to drive career growth, inclusion and skills, contact us!