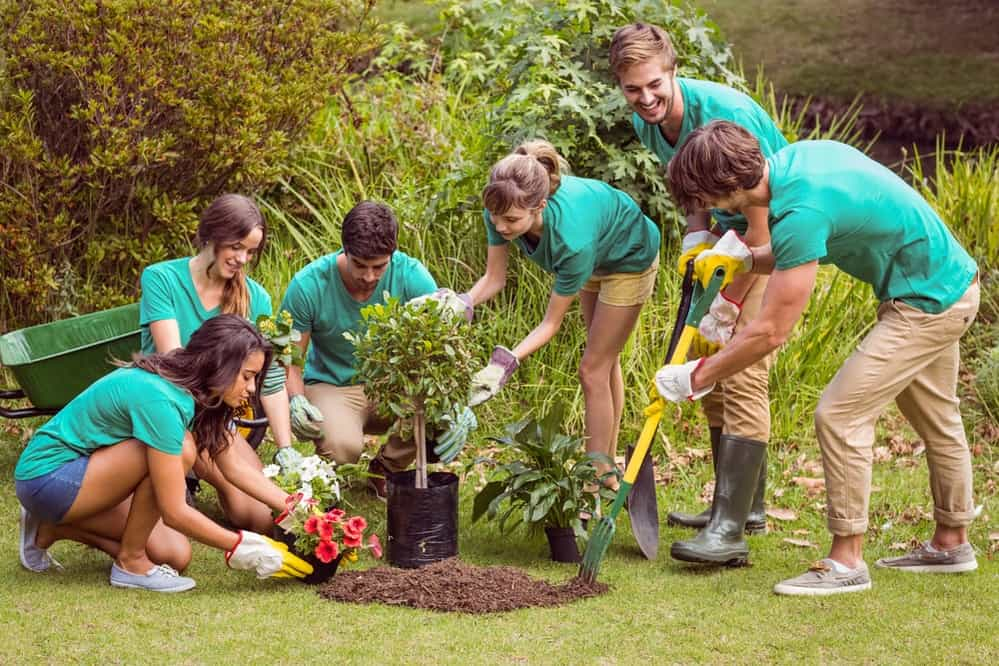 Onboarding Buddy
How to Prepare An Effective Employee Onboarding Checklist for A Smooth Hiring Experience
Omer Usanmaz
March 9 2022
Did you know that almost 90% of new hires decide to either stay in a company or leave it within the first six months of joining? The world is dynamic, with people forming quick opinions about everything from a new show on Netflix to a new job at hand. The corporate culture is very competitive and ambitious, with employees seeking ample opportunities to learn and showcase their talent across different platforms. Organizations worldwide are under a lot of pressure to provide the right platform for employees to build their careers path efficiently. Companies invest in innovative ways to keep their workforce relevant and satisfied, whether onboarding or mentoring.
This article will give you an overview of how employee onboarding can be effectively executed with a proper onboarding checklist.
What Is Employee Onboarding?
New hire onboarding is a process that enables new hires to gain the right skills, build strong capabilities, gather in-depth knowledge, and make meaningful connections at work with relevant resources. This meticulous process allows employees to be productive and participate in company activities with full gusto. While onboarding may seem like a method where organizations provide employees with a few training tools and documents to sign, in reality, it is so much more. According to Glassdoor's recent report, a well-executed onboarding program resulted in new employees achieving nearly 70% productivity on joining their new jobs.
Today, onboarding programs extend beyond completing paperwork and watching company videos. They provide an excellent opportunity for companies to instill confidence in their new employees and show them that they have made the best decision of their corporate career. Companies hire onboarding consultants or experts to provide a successful and streamlined onboarding experience.
What Is An Onboarding Checklist?
An onboarding checklist is simply a list of guidelines or best practices for hiring managers to streamline the onboarding process of new employees. These onboarding templates ideally consist of several elements, from sending a welcome email to the new employee to evaluating the employee's annual performance review.
What Is The Need for An Onboarding Checklist?
Imagine going to a grocery store without a list of items you need. You may either end up missing to purchase essential items or picking up additional items that you may not even use. Additionally, you may spend more money and time on this whole exercise. Don't you think a list would have helped in this case?
Similarly, hiring managers can organize the onboarding activities intended for new joinees by creating a checklist or using employee onboarding software rather than having a haphazard approach to the entire onboarding process. It can help the managers follow all the steps meticulously and measure the progress of each employee efficiently. Efficient onboarding templates help companies maintain the right balance between employee expectations, career goals, company culture and values, and organization objectives.
What Should Be Included in An Onboarding Checklist?
An onboarding or hire checklist could be different for different companies. However, a basic onboarding checklist must include the following steps for a successful onboarding process.
Hiring process
Employee roles and responsibilities
Goal setting
The training process to enhance job performance
Briefing of company mission through the employee handbook
Google Calendar setup for essential dates
Peer and superior connect and social lunches with key people
Filling up onboarding documents
Specific job training
How to Create A Checklist for the Different Phases of Onboarding?
With a fair understanding of the elements of onboarding, it is time to delve deeper into the various stages of efficient onboarding and how your orientation schedule can be customized based on the steps of the process.
Checklist for The Pre-onboarding Process
A fascinating fact states that companies that invest in pre-onboarding programs record an 81% retention rate among new employees in their first year. Pre-onboarding helps new hires get a glimpse of what they can expect from the employer before working with them. An orientation schedule helps them get prepared for the first day and, at the same time, makes it easier for companies to induct new hires seamlessly.
Here are a few exciting ways to engage with new hires even before setting foot in the office.
Share a welcome email to the new joinees with details of what their first day at work would look like. It encourages a feeling of engagement and pride among the new hires. Ensure that you mention essential details like reporting time, office location, reporting manager, etc. The idea is to make the employee feel excited to join your company while getting them ready for the new job.
Announce via email to the existing employees. Share an email with the team members about the new employee and their experience, educational background, hobbies, interests, and fun facts. This exercise facilitates spontaneous opportunities for effective employee engagement.
Assign an onboarding buddy to each new employee. This buddy can be a peer from the same team or another vertical. The purpose of this is to ensure that the new hire can reach out to this contact person for company knowledge, company rules, etc.
Set the roles and responsibilities of the new employee with the respective manager. It is a critical step in the onboarding process as it can help chalk out a clear career development plan for the new employee.
Get the office space ready for the new employee to occupy on day one. Ensure that the workspace is equipped with the necessary equipment, tools, and resources before the new hire joins the office.
Create official accounts for the latest member of the team. It includes company email ID, access to dedicated tools/software, ID card, company intranet, internet access, etc.
Conduct a detailed compensation and benefits orientation with necessary clauses.
Checklist Template for The First Day of Onboarding
Employees often tend to form an impression of the company on the first day of employment. Here are a few things to be added to the day one onboarding checklist.
The best way to start day 1 is by giving the new hire a formal tour of the office premise explaining where the cafeteria, printing room, recreation space, conference room, and other vital areas are located.
Show the employee their workspace and make them feel comfortable by helping them start their system and walking them through the mandatory processes at work.
Next, you can arrange an informal meet-and-greet session to introduce the members. This session can be accompanied by brunch or lunch.
Once the team members get familiar with each other, it is time to explain the short-term goals, expectations, roles, and responsibilities of the new joinee.
An introduction to company culture and company policies and relevant training material is essential for the employee to understand the corporate journey in this new workplace.
Set up their biometric identification process and hand them their ID cards/email address, business cards, etc.
Help them complete their onboarding activities like filling in their emergency contacts, personal, professional, educational, and other onboarding documents. Set up their banking details for salary processing and complete the necessary paperwork for legal considerations.
If there are mentorship programs in your organization, make sure you walk the new employees through the process of mentoring and assign a suitable mentor.
Checklist for The First Week of Onboarding
Onboarding is a continuous process and does not end until the employee's termination. Thus, the first week of onboarding is equally important and needs to be organized to meet hiring requirements. Take a look at this checklist to be ready for the first week of employee orientation.
Daily check-in to ensure the new employee comfortably catches up with the new environment.
A training schedule to upskill the employee and equip them with the right skill set.
A debriefing on managing the company software, tools, and required platforms.
Cross-team social gatherings to build connections with peers and managers
Assignment of their first project, job specifications, tasks, reporting mechanism, progress tracking, etc.
An end-of-the-week survey for employees to share their first-week experience. It can help onboarding managers execute a smooth onboarding process with a proper employee feedback mechanism.
Checklist for The First Month of Onboarding
The first day and the first week of onboarding are very critical to the success of the process. However, the first month of onboarding is essential to keep the momentum strong for both employees and hiring managers. Here's how you can organize tasks for the first month of onboarding.
Conduct frequent meetings with employees and their managers to get an insight into their daily tasks, personal goals, organizational goals, job responsibilities, and projects.
Share long-term goals for employees to align their career ambitions with their current job role.
Provide additional resources and reading material for professional development and collaborative learning.
Arrange social events for employees to interact with multiple teams and build strong networks within the company.
Checklist for The 90-day Onboarding Period
As stated earlier, formal onboarding programs require the recruitment team to continuously track the progress and development of employees across various parameters to help them grow professionally in the organization. As soon as the employee completes 90 days in the company, the onboarding manager can introduce the following activities in the 90-day onboarding checklist.
Create specific KRAs and KPIs for the employees to learn their targets and meticulously track each goal's progress.
Get in touch with the supervising authorities regarding the employees' work, ethics, attitude, and other essential elements.
Conduct a quarterly onboarding survey to record regular employee feedback regarding the orientation program.
Hold team-building activities to ensure positivity thrives in the workplace.
Checklist for The 6-month Onboarding Period
The half-year mark is indeed a milestone in a new employee's journey. Suppose they have completed 6 months in an organization. In that case, it is time for onboarding managers to conduct a detailed performance review to evaluate employees' career growth against key metrics and goals. This survey is an additional tool for the talent management team to identify gaps in the existing process and make necessary changes before it is too late. Furthermore, it gives an opportunity for employees to express their views, rich and poor experiences, and recommendations for improvement in the onboarding process.
Annual Review Checklist
When an employee celebrates their first work anniversary in a company, it is a matter of pride, not just for the employee but also for the organization. Apart from the 30-60-90 day plan, a first-year review also helps companies execute a successful onboarding process. Here's how hiring managers can leverage this opportunity to integrate the onboarding process and performance evaluations.
Conduct an annual onboarding survey to identify how the employee has spent the last year in your company. Learn the employees' good and not-so-good experiences and work on the areas of improvement, if any.
Run a detailed performance assessment program to discover if the employees have achieved their career goals.
Celebrate employees' work anniversaries by sending out formal emails to the entire team/organization, sharing goodies/trophies/vouchers, and showing a small gesture of appreciation.
Recognize the efforts and achievements of productive employees around this time to encourage them and motivate their spirit.
Employee Onboarding - A Win-win Solution for Recruiters and New Hires
It is often said that failing to plan is planning to fail. Planning is an essential aspect of success and is often overlooked while undertaking crucial tasks. Recruitment is a field that is constantly evolving and demanding at the same time. Hence, talent management requires meticulous planning to ensure a seamless transition of a new employee to an extraordinary resource for the organization. An employee onboarding checklist template allows the hiring team to organize tedious tasks involving multiple stakeholders in a streamlined manner. Effective onboarding programs facilitate an enriching experience for the new hires and the resource management team. Create a win-win experience for recruitment officers and new joinees with proper planning and seamless onboarding tasks.