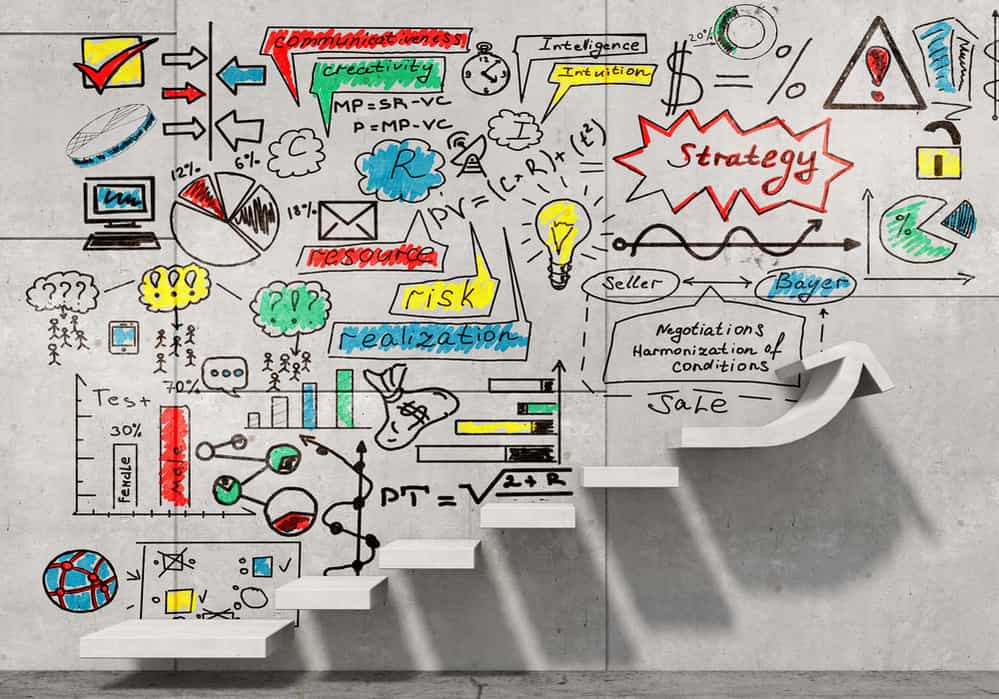 Onboarding Buddy
Embracing A Pre Onboarding Process for Smooth Employee Experiences
Omer Usanmaz
March 2 2022
Hiring processes are often long these days, and a new hire going through one will know the excitement and anticipation involved throughout. There goes much effort into multiple interview rounds, fixing meeting time, and HR discussions before selecting an employee who is the best fit for the organization. The hiring process doesn't end with the applicants finally getting hired. Several processes are involved between an employee getting hired and their day one of joining.
Any company that keeps their new hires updated with necessary accouterments at every step of the onboarding process occupies a special place in employees' hearts, thereby retaining them by showcasing good company culture. Well-planned Onboarding programs are an ingrained part of companies that go the extra mile to make employee experience meaningful.
What Is Pre-Onboarding Process?
Pre-onboarding process makes onboarding programs gripping with preparing the necessities in advance. Pre- onboarding process happens when applicants accept the offer and their day one of joining. Admin side activities such as document verification, references, signing contracts, etc., occur during this time.
Pre onboarding process is the most crucial part of an employee's journey that shapes an employees' outlook towards their roles, responsibilities, and work culture. Just as a company has expectations of a new hire's performance, new employees also, in turn, will have high expectations while joining a company. New hires join the company workforce to expand their skills and acquire work experience.
A general message is gaining popularity in the job-seekers network these days, which says, "A good salary and a bad work culture will not retain an employee, but the opposite can be true. "
Pre onboarding process sets the base of a company's onboarding programs that layout employees' first impression on how their work environment is going to be in the future.
Pre-boarding begins with the necessary paperwork in advance, so the employee has enough time to go through and acknowledge the documents rather than feeling rushed to do so on their joining day. It equips HR teams or the hiring manager to team up with IT, other facilities, and departments to prepare all necessary documents and assets well ahead.
Why Is The Employee Onboarding Process important?
The Onboarding processes are not just a set of processes or formalities to be completed between the company and the new hires. The onboarding process takes a few days or even weeks to cover all areas and elements planned in an onboarding workflow. They help build relationships with the new hires by breeding a familiar company environment and aligning them with the company values. They also keep new hires in the loop of the onboarding flow and its processes.
The Employee Onboarding Process is similar to Onboarding passengers to flight onboarding. The airport staff, flight attendants, and the flow of events before boarding makes the passenger's journey smooth. A well-planned workflow from entry check-in, baggage drop, security check, and gate entry to the seat accommodation ensures that the passenger's travel is not complex due to the number of processes involved.
A passenger having no idea where the security check is after the baggage drop might have to run around asking for help. The flight attendants, the airport staff, and the airport environment are designed to guide each passenger towards the next step. Each step directs the passenger to the next, avoiding confusion about the next step or where to go. Similarly, Employee Onboarding Processes are a set of directions that sets the understanding and tone with new hires of company culture and expectations. Effective pre-boarding places a company ahead in today's competitive world and developing work culture.
Top Benefits of Pre - Onboarding process
Improved Onboarding Experience
Onboarding eliminates first-day jitters for new hires. It leads new hires to join on their first day at the office feeling confident and familiar with their respective managers, team, and responsible duties. The list of FAQs and sharing the responses with new hires before joining help reduce stress and anxiety. Being mindful about their first experiences and introducing point of contact or Onboarding buddies are effective ways to improve the employee experience. Empowering new hires with details makes them less likely to seek other opportunities and reconsider their decision to join your company.
Onboarding experience sets the expectations of a new hire. Pre - Onboarding process stimulates faster ramp time by addressing new hire queries and handling administrative tasks before their D-day in office.
Better Employee Retention
While managing a new hire, starting your relationship with them on the right note requires putting some thought into onboarding processes. Pre-onboarding helps managers provide a better onboarding experience based on reports. Employees made to feel like they're positively contributing to the organization will have a positive outlook towards their work and organization. A better onboarding program relies on encompassing pre-boarding, new hire experience, and training by significantly decreasing employees' ramp time.
Investing in pre-boarding means investing in the company's progress! Pre-boarding is not just about offering new joinees an excellent onboarding experience. It also impacts the business with collective feedback of the employees and sustaining best practices.
According to the Human Capital Institute, 69% of employees are more likely to remain with their employer for at least three years if they have a positive onboarding experience.
Improved Productivity
Improvised and refined pre-onboarding techniques are a pathway to prepare employees to be productive from the onset as they are equipped with the required information and equipment on day 1. They give your organization a competitive advantage inspiring new hires to become promoters of your organization. Onboarding automation prevents new hires from becoming critics and increases the chances of actively referring your organization to their family and friends.
Reduced Complexities
Most people arrive ready to work at a new job excitedly on their first day. It is often demotivating when their entire time is consumed to fill out paperwork on their first day—sending the documents right away after someone commits to working conveys an organization's agility in welcoming its new members who are future flag bearers. Getting the paperwork done is not much of a challenge if the company delivers and accepts E-offer processes.
Taking care of administrative tasks in advance allows the new joinees to fix a flexible first-day schedule. It lets them focus on additional tasks, like getting to know their new team members and learning more about their new role.
Developing An Onboarding Workflow
The administrative tasks during pre - onboarding are often extensive and cannot be rushed to be finished in one shot. Companies with their Onboarding workflow pre-designed go a long way in achieving their KPIs by making the HR processes easier. HR processes run on a grueling schedule, especially during onboarding than any other phase of the work journey. It is often impossible to have a smooth onboarding if the HR administration is not pre-planned with tasks completed.
Pre-Onboarding Checklist
An onboarding checklist gives the bird's eye view for the company HR admin on its preparations before the formal onboarding process. An organization that has charted out the step-by-step onboarding tasks to be completed can monitor and be updated about each stage of a new employee, and the level of information passed. The admin can always come back to tick off the finished tasks in the onboarding checklist and track the following tasks on hold.
The below attributes contribute to the onboarding checklist in telling you why an applicant signing the offer letter is only a beginning. The hiring process takes a new turn to a number of onboarding processes. The Human Resources staff in contact with the new hire takes care of the first few processes before introducing them to their future inline manager.
Welcome Kit
Welcome Kit is a perfect starter for greeting the new-hires onboard. As it has become an untold message, communication is the key to building employee relationships. Workplace relationships are no different, and the first onboarding phase starts with the welcome mail addressed to the new hire with elements required to set the expectations. The mail would contain the following details:
Welcome message for new hires to the respective team.
Confirms their joining date.
Conveys the necessary prep for their onboarding(starting a bank account, keeping document copies handy, etc.
Suggests company news and updates keep them occupied during the waiting time.
Informs when they will be contacted next and what to watch on.
The welcome package typically includes notepads, a pen, mousepad, a water bottle, a koozie, bags, and a t-shirt in their respective size carrying the company logo and the mission statement.
Background Verification Check
The background verification includes:
Identity verification.
Original documents to be verified.
Collecting copies for record-keeping by the company.
These records can be maintained confidential under each employee ID created in the company database.
An employee background verification process thoroughly screens a candidate's work experience, graduation, academic certificates, and legal records. The verification process usually takes about 3-7 days. However, it can be extended if a company wants to verify in-depth. In most cases, a company runs a background verification on new hires once they are qualified for the position.
Creating Employee ID And Official Email Address
Unique employee IDs and official mail addresses are created for saving employee details for future work-related communication. It proves to be beneficial both for the organization and the employees. The organization can monitor numerous employees for performance, salary benefits, tax, and other necessary accouterments under one repository by creating unique employee IDs. On the other hand, the employees can separate their personal and work-related communications in separate office systems and email addresses.
Employee Handbook
While working for an organization, the employee must adhere to policies and guidelines for the desired behavior. An employee handbook is the basic set of rules and company policies, values, behaviors that the employees are expected to follow. A handbook guides the employees from the inception of their job until the resignation/termination.
This Employee Handbook should be unbiased regardless of size, role, or work hierarchy. It should be compliant with applicable employment laws. It should also serve as a manual for tackling conflicting situations, providing details on whom to contact and what resolution to seek. A handbook can also carry the organizational mission statement according to the business objectives and services work.
An Employee Handbook should address the following:
Equal opportunity within the organization
Harassment and discrimination policies
Employee dress code
Handling the organization's intellectual property and confidentiality
Nature of peer-to-peer communication
Drug and alcohol policy
Reporting any violation
Reformative disciplinary actions ( warning, suspension, and dismissals)
This Handbook agreement drafted by the organization should be negotiated with the employees to sign and acknowledge the same.
Introducing The Future Inline Manager
An essential role of a company's leadership and management workforce is to develop relationships with new team members. Introducing a new hire to the team is crucial because it helps them transition to their new roles and duties and become successful team members. Introductions to the manager and respective teams help steer career aspirations and expectations to achieve a common goal. Inviting new hires to lunch with their team members can be included in the company onboarding agendas to foster peer relationships.
Impacts of Poor Onboarding
Many factors impact why most employees don't think their employer does a good job onboarding them. According to Actimo, 88% of employees feel their employers are inadequate at onboarding them. Without dedicated pre-onboarding practices, the following factors may impact the organization adversely:
Impersonal Communication
The HR team needs to engage with the new hires as soon as possible to keep them engaged and in the loop. When the HR team has numerous individual tasks that swallow their time, it becomes nearly impossible to manage every employee. As a result, effective communication with new hires may take a back-seat.
Poor Employee Experience
New employees need answers to a wide range of questions. Without proper responses to their inquiries, they might spend too much time on the same set of questions. Without an easy workflow, they are left searching for answers. It can quickly take up the HR's time by preventing them from performing critical tasks. The onboarding team is naturally inclined to focus on critical tasks rather than attending to employees queries' that impact employee experience.
Slow Tasks Lead to The Administrative Burden
Provisioning employees access to company facilities, such as office systems, applications, and procurements is time-consuming and hard to do faster. As a result, many of the tasks may still be lagging or even executed poorly. Coordinating tasks with other units might linger without a smooth workflow if the unit heads are not informed about the HR requirements.
Best Practices While Preparing to Onboard
At this point, "Modern problems require modern solutions." the words of American stand-up comedian Dave Chappelle might ring a bell. Onboarding processes form the most fundamental part of an organizational setup. Old practices will not retain quality organizational resources, whether working culture or onboarding processes.
Some of the practices that organizations can adopt are:
Onboarding Buddies
An Onboarding buddy is different from a hiring manager. A hiring manager's role ends with selecting a suitable employee from all the candidates who appear for the hiring process. Onboarding buddies help new hires by being a point of contact for relevant information and consulting. Onboarding buddies can generally be someone from the HR Team, or they could also be the team manager.
An onboarding buddy is typically a consultant within the employer organization who assists the new hire system. A buddy offers encouragement and required resources to the new employee for the first days to introduce them to the processes and work culture. Explaining basic operations helps new hires build confidence and familiarity, leading to immediate productivity.
Onboarding buddies are also a part of leadership development programs for increasing networking and healthy peer-to-peer interactions. An onboarding buddy is not in charge of the entire onboarding process.
Customized Workflow Templates
A set of new hire sites contain pre-populated content to design a fully configured and customizable template. The customized versions can define onboarding phases to form a part of your organization's curated new hire content.
Onboarding processes can be overwhelming for new joinees, with everything to comprehend and be completed in a short period. Configured list of new employee onboarding activities helps clear your new employees' anticipations by providing them a list of to-dos.
Installing Employee Onboarding Automation
Onboarding processes are majorly about paperwork and tedious processes. If organizations can strip out these unpleasant tasks or make them more comfortable getting through, they can set new benchmarks with a memorable onboarding experience.
Automated onboarding removes the unnecessary burden of onboarding-related tasks on employees and the HR admin. Onboarding automation can tackle ubiquitous tasks mandated to prepare for a new employee. Automating HR onboarding processes with instant provision apps can streamline pre-boarding workflows.
Pave The Way for Better Organizational Culture with Pre - Onboarding
Providing a tremendous pre-onboarding experience nurtures the efficiency of employees during their tenure. Ensuring that the new hire becomes a successful, productive, and engaging team member is highly critical by giving them a head-start by planning and executing efficient onboarding processes.