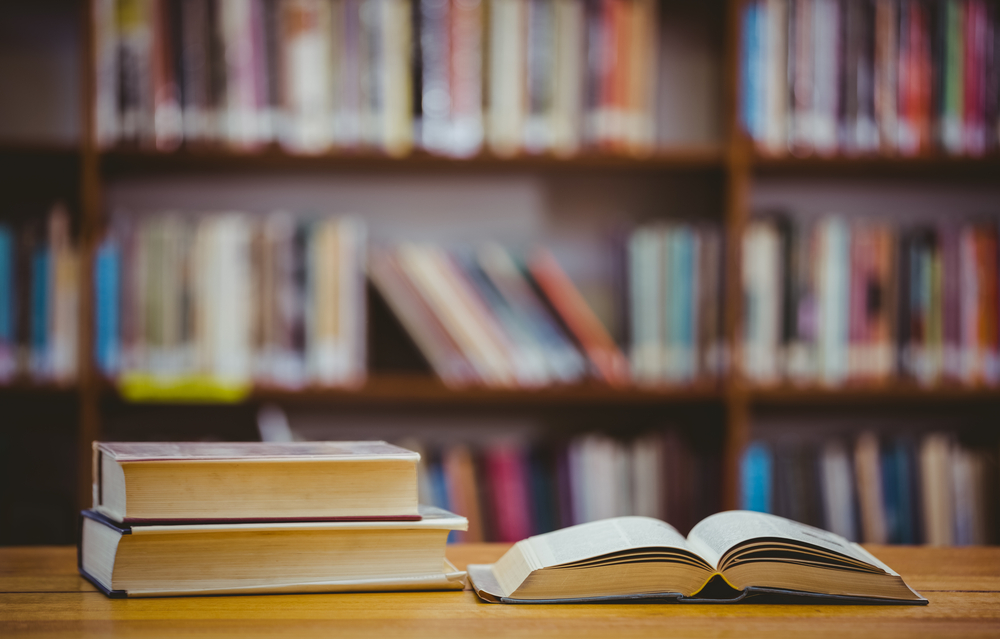 Onboarding Buddy
Get The Best HR Onboarding Process
Omer Usanmaz
February 26 2022
If you are a business owner, you know that having a solid workflow is crucial for your success. When it comes to hiring new employees, setting up a streamlined process can make a difference. In this blog post, you will receive an overview of the key steps involved for a smooth HR Onboarding process, as well as some tips for making the process run smoothly. So whether you are gearing up to hire your first employee or simply looking to streamline your current process, read on for essential insights into creating an effective new hire workflow.
The Need for A Strategic Onboarding Program
When onboarding a new employee, there are many factors to consider, from creating a job description and an interview process of a potential employee to setting up their payroll and benefits. Onboarding is more than just orienting a new employee to your company—it's a strategic process that can significantly impact their productivity and engagement. The goal is to hire a new employee and ensure a smooth onboarding experience for a good performance review. That's why it's essential to develop a well-thought-out onboarding program that meets the specific needs of your business.
A comprehensive program will help ensure that your new employees are productive and engaged from day one. Be it understanding company values or gauging the needs of remote employees, the hiring manager must ensure effective new hire onboarding that includes all the activities of a hiring process, including providing a company email address, issuing business cards, and all the necessary training materials. Every activity of the onboarding checklist has a more profound impact on the job description of the new hire. That's why the employee onboarding process must be comprehensive enough to include company culture, company policies, and the hiring paperwork. The key is to ensure high-ranking employee performance.
The Benefits of a Strong Employee Onboarding Process
Whether small or large, every business needs a strategic onboarding program to succeed. This program is the foundation for building its employee recruitment, training, and retention strategies. Without an onboarding checklist to guide the hiring manager, employees are likely to feel confused about their responsibilities and fit into the company culture. A smooth hiring process also provides new employees with the tools to be productive team members right from the start. By implementing a strategic onboarding program, businesses can ensure that their new employees are adequately trained and integrated into the company culture quickly and effectively.
There are numerous benefits of implementing a strategic onboarding process for new employees. Some of the most important benefits include:
Staff Productivity
Onboarding helps ensure that new employees are correctly oriented and trained in their new roles, helping them be productive from the start, and reducing the likelihood of errors or mistakes.
Positive First Impression
Onboarding helps create a positive first impression of the company, which can help make new employees feel more engaged and motivated.
Evaluate Employee Performance
Onboarding provides an opportunity for managers to evaluate employee performance early on and identify any potential problems or areas for improvement.
Reduce Turnover
Onboarding can help reduce employee turnover rates by assisting new employees in feeling more welcome.
How Long Does It Take Onboard A New Employee?
Onboarding new employees is one of the most important yet overlooked aspects. A strategic onboarding program can make the difference between a new employee who is productive and contributing from day one or one who feels lost and disgruntled. The critical components of the entire process are:
Make sure the program is tailored to your company culture and values.
Assign a mentor or coach for a memorable hire experience to each new employee.
Provide consistent training and development opportunities with an onboarding buddy or automated onboarding software.
Encourage social interaction and collaboration among employees as part of the onboarding tasks.
To create a memorable onboarding experience, it is essential to provide clear goals and expectations, help employees adapt to the company culture, and ensure they have the necessary resources and support. A well-designed onboarding experience can help employees feel welcome and get up to speed quickly, while a poor experience can lead to turnover and reduced productivity. Preparing and onboarding new employees can be a daunting task for businesses. Not only do you have to make sure their tax forms are in order, but you also have to get them up to speed on the company's operations and culture. Many businesses struggle with figuring out how much time is needed for this process.
Considering the vitality of a successful onboarding program, the time and effort taken to welcome a new hire are not just justified but an investment that will reap the rewards for years. It is considered that an effective onboarding program will take three months. However, some firms are willing to invest a strong employee onboarding experience for an entire year. While there are no rights and wrongs about the time involved in the onboarding program, understanding and executing the employee onboarding checklist determines the true impact of the new hire welcome.
What Are The Four Phases of Employee Onboarding?
Employee onboarding is an essential process for businesses that helps introduce new employees to company culture and their job and coworkers. All companies should follow the four phases of employee onboarding to ensure a successful transition for new employees. These four phases are orientation, assimilation, integration, and stabilization. Each phase has specific goals to be met to be productive and comfortable in their new roles. By implementing a comprehensive onboarding checklist, your business can ensure a smooth transition for new employees and improve their long-term productivity and retention rates.
1- Orientation
When you first hire a new employee, it is crucial to provide them with an orientation program that will help them become acquainted with your company and the duties they will be performing. Doing so can minimize the time it takes for the new employee to become fully integrated into your organization and ensure that they are productive from the start. It is also known as pre-onboarding.
Activities included in a successful orientation program may consist of:
Understanding the employee onboarding software (If any)
Filling up the onboarding forms
Review of company handbook and policies
This task should be executed, keeping in mind that the employee could still be completing their exit tasks at their previous employment. Onboarding could also include assisting with their salary deposit's accommodation, and bank account details.
2- Assimilation
The second onboarding phase is vital for welcoming new hires and habituating them to their work. This phase can be done through an orientation, which should last no more than one week so that you don't isolate these individuals in exhaustive detail before they start working for the company. It will help you identify areas where they may need more information or guide them through practices aligned with an organizational culture like leave policies, attendance requirements, medical insurance coverage, and payroll guidelines.
Activities involved in this stage may include:
A one-on-one meeting with the direct manager
Connecting with coworkers from the same department
Introduction with peers from other departments
Face-time with the leadership team
Engaging with an onboarding buddy
3- Integration
The third phase of onboarding is a role-oriented exercise that takes care of their productivity at the job. The first day is logistically challenging, so it's essential to make sure your new hires are comfortable and adjusting well. It includes role-specific coaching and additional training to empower them more profoundly. Exploring various learning techniques such as instructor-led training, self-paced methodology, and microlearning, along with a team lunch, can bring the right mix to the table.
Activities involved in this stage may include:
Job-specific learning
A feedback form asking for status-updates regularly
One-on-one or group mentorship program
Documenting the entire process for quality check
4- Stabilization
The final onboarding stage is designed to help employees transition from the role of a new hire into a full-fledged worker. First, managers should set clear expectations for their team members to know what responsibilities are associated with each position. It also includes measuring success in terms of quality or productivity goals. It can motivate them during their performance reviews.
Activities involved in this stage may include:
Mapping out their future
Understanding and comparing current personal goals with company goals
Following up with the discussions made during mentoring sessions
The process of welcoming a new employee can be tricky and time-consuming, but it is worth doing well. An extensive series of tasks must happen when you bring on someone for their first day--from paperwork down to telling them about lunch hour. A well-run orientation program can help reduce turnover, save money, and improve morale.
Onboarding is a key part of the employer-employee relationship. It begins when a person joins an organization and can last up to two years or more in big companies. New employees have expectations whether they express them or not, many of which their manager will not be aware of because they are likely specific to their previous experiences.
Onboarding is a process that includes activities designed to attract, orient, and integrate new employees into an organization by facilitating their transition into the job. It usually involves planning work-related learning opportunities for employees when they begin their employment to enhance their knowledge and skills to contribute immediately within the team or organization. These developmental opportunities may include formal training, such as classroom instruction or workshops, informal learning opportunities with coworkers and supervisors, and self-guided exploration of the new environment.
Impact of A Comprehensive Employee Onboarding Process
It is essential to provide employees with information about their tasks and responsibilities and communicate with them frequently to adapt quickly to organizational changes. Two critical aspects of the employee's job are educating new employees about the organization's policies and procedures to understand their role in helping uphold them. These two aspects help foster productive respect for company rules and give new hires insight into how things work.
New employees are more likely to be motivated if they have opportunities to engage with coworkers both formally and informally throughout the onboarding process to get a better idea of their jobs and how they fit into the overall structure. Formal ways of integrating new employees into an organization include orientations, training sessions, and workshops. Informal methods include one-to-one meetings with a supervisor or coworker at regular intervals over a set period after starting in the role to review how the employee is doing and provide additional support.
Get The Best Employee Onboarding Process for Satisfying Work Environments
As you can see, there are many different aspects to consider when designing an employee onboarding process. If you want a happy, satisfied workforce that is productive and loyal to your company, it's worth the time and effort to build an employee onboarding process from day one. When you take care of them from the start, providing all necessary training information in advance and ensuring smooth social and professional networking, they can prepare for their first day on the job and a long career ahead in the company. The employees will be more likely to stay with your company longer and have a better experience while working there.
The best onboarding process for employees is one that shapes them into well-rounded, productive members of your company. It means providing them with job training and cultural awareness, allowing them to participate in team-building activities, helping them to establish their career roadmap early on, and more.
The Key to A Successful Employee Onboarding
The key to building the best employee onboarding process is treating your employees as valued team members. While it is not an exhaustive list, the tips provided in this blog post present a strong foundation for creating a successful employee onboarding process. By thoughtfully designing your onboarding experience and making sure that new hires feel welcome and valued, you set yourself up for success.