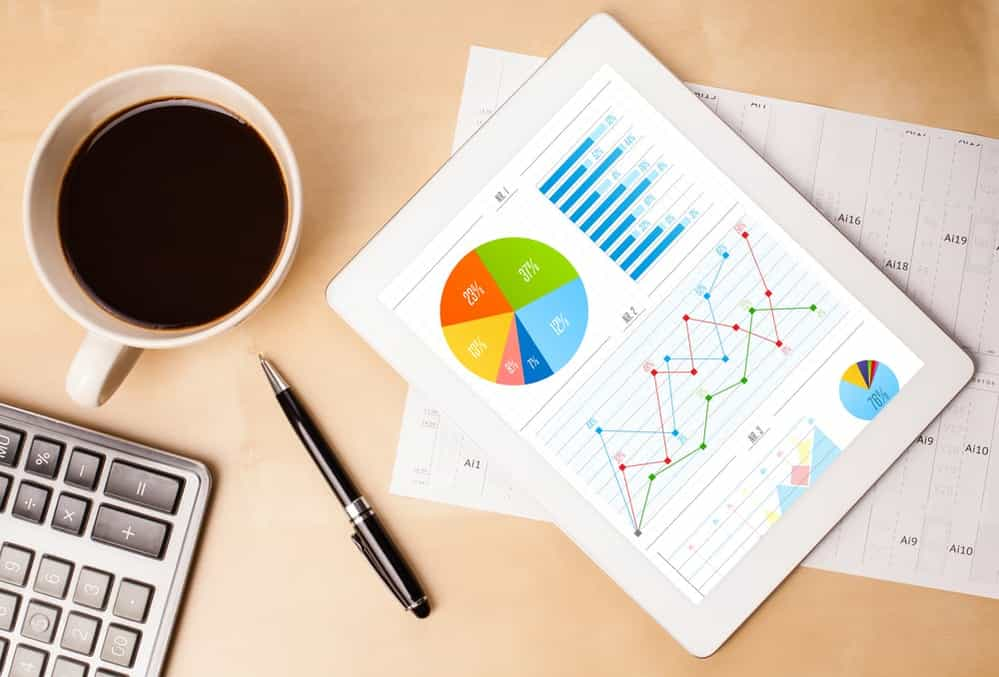 Employee Mentoring
How to Improve and Make Workplace Mentoring Work
Omer Usanmaz
September 12 2023
Running and effectuating a successful mentoring program in the workplace can be a challenge, especially when employees continue to grapple with the unprecedented pandemic. Human connection is one of the most intangible benefits of working together in a workplace. When employees, especially the most newly hired and young freshers, get trapped at their homes, it becomes increasingly difficult for them, their managers and the organizational leadership team to connect, resulting in decreased productivity and disconnects in work processes. As the pandemic continues to last for a good while, organizations actively seek ways to scale up and improve their existing business operations and strategies to meet the possible pandemic-induced challenges.
Besides business strategies, mentoring is another critical area where companies are trying to zero in for their employees to stay connected through learning and sharing activities in the workplace. As the world continues to stay connected and optimistic despite the circumstances that COVID-19 brought, organizations have realized the importance of employee optimization, which is directly related to overall productivity and lucrative benefits for organizations. The truth is that most organizations can strategically optimize their business performance and productivity without entrusting their business operations to third-party business partners.
Many organizations do not run mentorship programs for their new hires or anyone looking for support and guidance to upskill their skills and personal goals. The question is, are they doing it right? How successful are the mentorship programs in delivering desired results? More often than not, there tends to be a gap between expectations and the final outcome.
This article will discuss how to improve the quality of successful mentoring programs in the workplace and how mentoring can transform your workforce for a better future.
Improving Mentorship Programs and Their Impacts in The Workplace
The most effective and interactive way to scale up your productivity and stay competitive in today's economic environment is to bring in an effective mentorship program. Effective utilization of mentorship programs in the workplace enables your organization to move closer to the business development goals in a cost-effective and efficient manner. There have been many instances where several companies have failed to make the mentoring programs work. One of the main reasons mentoring programs in today's workplace fail is the unstructured and obsolete mentorship programs that your employees are making do with.
When companies decide to improve or implement mentoring programs in the workplace, it is imperative to remember that the main objective of workplace mentoring programs is to enable employees to tap the untapped potential by leveraging their existing expertise, knowledge, experience in their specific field. So, suppose you want to supercharge your business performance and build a strong foundation for your future business development goals. In that case, you have to adopt functional mentoring in the workplace for an always-on business.
For many organizations and mentees, formal mentorship programs are the most effective method of workplace mentorship programs. There is little doubt that running a successful mentorship program in the workplace is a great way to develop and nurture the workforce with talent, with benefits for mentors, mentees, and the organization. As mentorship programs are the most intangible benefits an employee could take advantage of while he is in the organization, the mentoring programs should be structured and tailored to be accessible to all the employees.
Six Ways The Mentorship Programs Can Be Made Effective and Meaningful
To create and successfully run an effective workplace mentoring program, mentors and the organization that sponsors and supports the program should ensure a high-impact mentoring program in place. Below are some irrefutable benefits and steps you can take into consideration while outlining a workplace mentoring program:
Add More Clarity to The Designed Mentorship Programs
Mentors and mentees' biggest concern often have before and during a workplace mentoring program is the lack of clarity and values around what they are signing up and expected to bring out. Besides the objectives and clarity, mentors and mentees should clearly understand their relationship with each other. Firstly, this helps the mentors plan and improve their mentoring methods. Secondly, this can facilitate a professional mentoring culture and mentor-mentee relationships in the workplace. Knowing the expectations and boundaries of mentor-mentee relationships creates inherent flexibility essential in making a workplace mentoring program work. With a suitable workplace mentoring program, junior employees and employers can enjoy increased job satisfaction and retention rates, respectively.
Ensure The Right Matching Process
The matching process is one of the most critical yet overlooked elements that determine the success of a workplace mentoring program. A poor match leads to a disconnect between the parties. To run a successful mentorship program, the organization must ensure the selected mentor relates perfectly well with the targeted mentees of a particular specialization. Giving the mentors and mentees a say in the matching process is a simple and effective way to cultivate ownership and accountability among mentors and mentees. There are many types and preferred methods in the matching process; it is always up to the organization regarding mentor-mentee matches. For a highly productive and memorable mentoring experience, companies should include and consider implementing cross-reference potential matches, as they give more options in the matching process.
Consider Different Types of Mentoring Programs
Mentoring is a highly flexible process where modifications and variations have a critical part to play. Contrary to common belief, mentoring can be highly personalized as to the requirements and needs of the individual and organization. Though most companies have been following formal mentorship programs to maintain universality, recent mentoring trends are revolutionizing the idea of mentoring in the workplace with irrefutable benefits to the entire organization. For example, here are the recently introduced and popularized mentorship programs:
Diversity mentoring program
Reverse mentoring
New manager mentoring program
High-impact mentoring program
Group mentoring program.
Set and Measure Goals
Goal setting is critical to defining and developing strategies for the mentorship program. Learning needs to have personal and professional goals that encourage the learner or mentees to create an action plan. Mentors should be advised to build and manage their mentoring program that aligns with their mentees' development goals. With the help of self-evaluation and constructive criticism from their mentors, mentees should set and measure their goals.
Choose The Right Mentoring Platform
With social distancing and work-from-home still being embraced as a safety measure by many countries, millions of employees across the globe are expected to work remotely. Companies are actively looking for mentoring software that serves as digital mentoring platforms to continue this methodology and its impacts on mentoring. With more advancements in technology, processes have become easier for mentors and mentees in their mentoring journey. There are several mentoring software on the market that potential mentors and mentees can leverage to achieve a practical and in-depth mentoring experience. Many of the challenges faced in formal mentorship programs can be easily surmounted when adopting an interactive and online mentorship program. Breaking the communication and pandemic-induced challenges are the most significant benefits of incorporating mentoring software in the workplace.
Provide Extended Support System to Your Mentors and Mentees
Many organizations have learned from their own mistakes and are now helping them run mentorship programs more effectively than ever before. One of those mistakes is not providing adequate training and resources support—spanning from mentoring timeframe to inclusive access to mentoring—and leaving the whole mentoring process to flourish independently. Potential mentors require more support and recognition as they already have preset responsibilities to see to. At the same time, they have mentorship programs to deal with. Therefore, an organization must ensure that their mentors, senior employees with job-related responsibilities, receive enough support throughout the mentoring process.
The Three A's of Mentorship to Ace Your Mentoring Program
The mentorship program has to reach all employees to ensure utilization of untapped potential. The truth is that most new hires hesitate to reach out to their potential mentors and experienced employees for guidance and support while they are the ones who need them the most. Even the most experienced employees may obscure themselves from reaching out to the leadership team when the obstacles they face during the project impede the expected results. So the onus is on the organization to ensure that its mentorship programs become accessible to every one of its employees.
Mentors have the potential to reimagine and create the future leaders of tomorrow in a professional setting and help them gain leadership skills. Potential mentors need not spend enormous time and effort to recognize the desired talent they want to see in a mentee. They would know it because they were mentees once. Many mentors and mentoring experts compare this with the Michelangelo phenomenon. Like Michelangelo, a great Italian sculptor, once quoted, "Every block of stone has a statue inside it, and it is the task of the sculptor to discover it." When mentors approach their mentees with the humble conviction that a unique and authentic mentor-mentee relationship comes from them, they automatically get the desired results, as their job was only to be a stimulant.
For a mentor to achieve this Michelangelo phenomenon, they have to practice the three A's of mentorship. Below is the elaborated version of the three A's of mentorship, which every mentor should adopt and improve their leadership development and growth opportunities.
Availability
Mentorship programs are not one-size-fits-all pills that can be prescribed to every mentee. Mentoring plays an essential role in a mentee's life as the first impression and experience matter more than anything else. A negative experience could cast a shadow over their future mentor-mentee relationships and experiences. That is why mentors have to be prudent and more careful as they plan and design the mentorship programs, especially when it comes to new hires.
The first element a mentor should consider before tailoring their formal mentoring program is availability. As a mentor, availability is key, and it carries an essential responsibility in expressing the mentor's irrevocable commitment, wisdom, ideas, and more. Availability in a mentorship allows mentees to trust their mentors in whatever they say and teach. Being honest and transparent in a mentoring relationship is a great way to flourish the mentoring experience.
So, if you are a mentor or a mentoring program designer for an organization, you must consider how the mentors and mentees schedule and make themselves available to each other throughout the program. Another vital side of availability is that a mentor relationship is encapsulated in the mentoring process. Emotional Availability. This means that mentors have to give mentees the essential emotional support by prompting them to stay optimistic.
Availability does not always mean the time your mentors want to spend with you in the workplace. Some potential mentors even show a willingness to offer support and guidance to a mentee, even in an out-of-office hours schedule.
Analysis
An analysis is important in every aspect of innovation and professional development, let alone in mentoring. To analyze is to break something down into fragments and examine them carefully to determine the success of any program. In a mentoring program, mentors have to analyze their mentees' capabilities to get the most value from the time they both spend. Time is often a constraint for mentors and mentees during their mentoring sessions. To efficiently utilize the little time they spend on their professional growth and career development, analysis of the mentees and mentoring program is of the essence for an effective program.
Training and developing the mentees with the right set of skills is another area that benefits from performing a proper analysis before and during a mentoring program. A good analysis helps mentors plan the mentoring program as to the newly updated and introduced technologies and trends in their industry. As mentors are the go-to person for any problem-solving needs and comprehensive business areas, staying up-to-date with the latest business trends and business insights is instrumental in delivering the best guidance and career advancement ideas to the new hires in an organization. Being fair and objective about the mentoring process and mentees is why mentees want to sign up for a workplace mentoring program. Therefore, ensuring an insightful analysis in every part of your mentoring program is how you establish productive mentoring sessions.
Active Listening
Listening is a great communication tool in any type of professional and personal relationship. In effective verbal communication, listening is critical as it is how the receiver shows they are interested and invested in the subject. More importantly, listening is another form of analyzing the concept of the material the speaker talks about. According to many mentors, one of the most demanding and quintessential skills they are still trying to master is listening. It needs patience and perseverance to translate the speaker's idea into a meaningful perspective.
In a professional setting, especially in a mentoring session, it is expected that both the mentors and mentees be good listeners. In fact, mentors are the ones who usually possess this intangible skill as they have worked with and mentored several types of people in different situations. Active listening is one of those skills that can be acquired from personal and professional experience. This is why mentors cannot be potential mentors unless they are good at active listening. To help and guide a mentee, it is important to understand their problems and analyze their support.
In brief, the above-mentioned three A's of mentorship are paramount in any type of mentoring program. Mentors need to ensure that they are good and experienced at these three A's before committing to mentoring. With these three qualities, any type of mentoring program can bring out the most favorable mentoring experience to mentors and mentees alike.
Improving Mentorship Programs Is Improving Workplace Culture and Diversity
A potential mentor is an unbreakable bridge between mentees and the organization. Mentoring is how they cultivate and spread the positive ripple effects until they reach everyone in the organization. Young employees often feel overwhelmed when it comes to starting a new job. However, when they are actively engaged in an effective mentorship program, which leads to increased employee engagement and employee retention rates, they are more likely to know more about their roles and responsibilities. Improving mentorship programs is as crucial as reimagining new business strategies in the workplace, as the former provides future resources and senior leaders. Business resiliency and continuity are the two indispensable elements in today's economic environment, and mentorship programs are the way to get there.
As many companies have already started reinventing themselves to meet the changing times, now could be the perfect time to build successful workplace mentoring programs that anyone in your organization can harness to become effective leaders for tomorrow and the years to come.