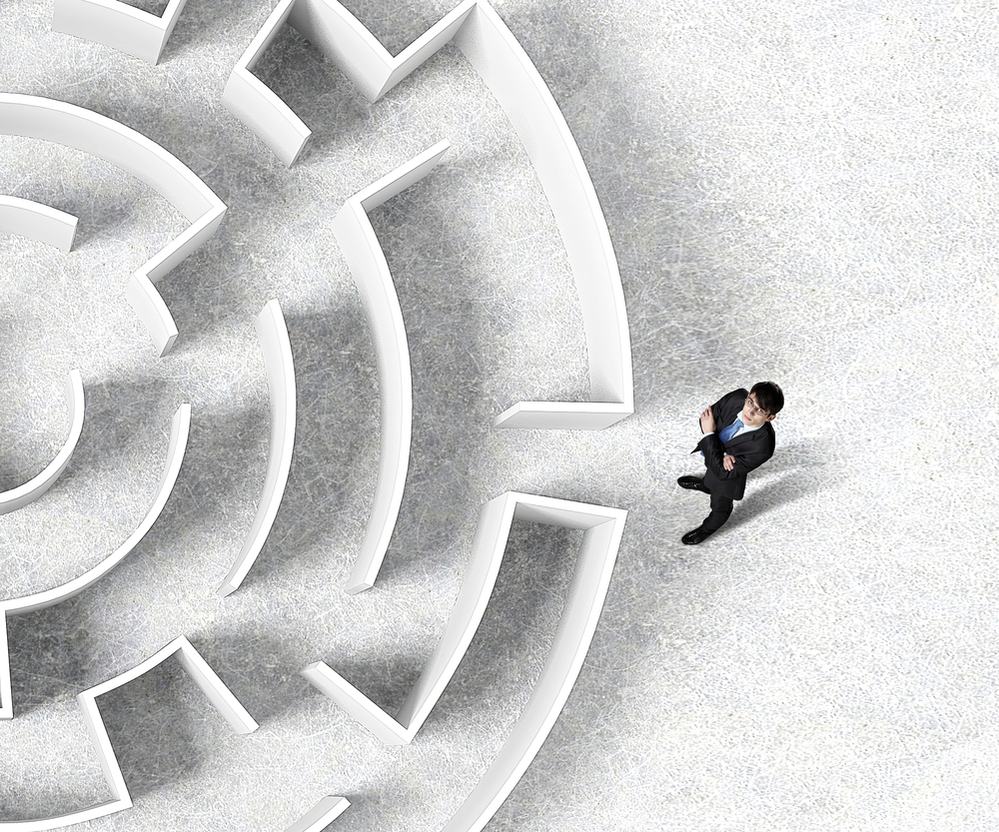 HiPo/Leadership Development
Leadership Mentoring Programs in the Workplace
Omer Usanmaz
February 17 2022
A successful organization always looks for opportunities to spur new growth and advance its transformational journey. Success and development may contribute to a company's expansion and stability, but it takes a large pool of influential leaders across the organization to stay consistent and resilient. Experienced leaders do not arise out of thin air. The leadership roles and leadership skills that they acquire from their work and personal experience make them the future leaders of their organization.
As most companies rely upon their existing high-potential employees to fill up the leadership pipeline, it is imperative to ensure their employees are given enough training and development programs to meet their ongoing business situations. Leadership skills are, in essence, the most crucial and demanding skills in whatever work or role one does. Senior leaders know it is incumbent to create employee engagement and leadership skills. The only way to align employee aspirations and add inclusiveness in their leadership skills is by running effective corporate mentorship programs.
Not only is the mentoring program an excellent catalyst for spurring leadership skills in corporate culture, but it creates inclusiveness and diversity among employees. It is not uncommon for corporate leaders or organizations to prefer male leaders to female leaders. However, with an inclusive leadership mentoring program in place, female employees can equally participate in the leadership mentoring program. That would help them get the recognition they deserve for their work. From igniting employee development to reshaping one's career goals, effective mentoring is of paranormal importance in any type and size of an organization. This article discusses the importance of a mentorship program in bringing about the required skills to make a mentoring program a success in today's workplace.
What Is A Leadership Mentoring Program?
To put it simply, the process of training and developing future leaders in a professional setting is referred to as a leadership mentoring program. After seeing and experiencing this method of leadership and mentoring, most companies started to incorporate this tried and true mentoring formula into their workplace.
Creating Future Leaders through Leadership Mentoring
Not only just future leaders, but an effective mentoring program under current leaders of an organization also clears the way for developing adequate soft skills required for a leader in a modern workplace. Leadership development strategies play an integral role in creating effective leaders for today and years to come. From small to internationally recognized businesses, every organization should have leadership development strategies as their top priorities to ensure their current leaders' leverage and pass on invaluable business insights to the next generation. It would avoid gaps in the knowledge transfer and supercharge their employees to gain the most advanced industry knowledge.
Here are some key strategies mentees could utilize in their leadership mentoring programs to achieve their leadership development goals:
Aim for Broader Business Exposure
Being able to appreciate and understand all aspects of the industry you work in opens the door to a progressive career. When employees work on various projects from different specializations, more opportunities would be to develop a wide range of skills and perspectives.
Adopt and Accept New Challenges
For mentees to encounter and overcome a complicated business scenario, they should have adequate experience working on different business projects that will help them practically solve or overcome the challenges. By taking up more challenging or trending projects or roles, you can absorb the capabilities and skill sets to develop resilience when faced with intricate and unfamiliar tasks.
Ask Informed Questions and Seek More Information
Once a great statistician, W. Edward Deming, said, "Without questions, there's no learning." When you don't ask questions, you don't learn and reflect. To reflect, one must learn to be curious and ask informed questions to their mentors. This way, mentors can seamlessly collaborate with their mentees for mutually beneficial mentor relationships. Though getting into the field and experiencing real business situations help your mentoring program become more lucrative, it is of essential importance to gather and absorb as much information as possible.
Always Welcome Feedback from Your Mentors
Sometimes, accepting constructive criticism or feedback from your mentors is the missing jigsaw puzzle to achieve the targeted leadership development goals. Mentees should remember that mentors only give constructive feedback to the potential employee who could accept it and transition to the next stage. Moreover, constructive feedback will help you identify your mistakes in your leadership development strategy.
Understanding The Purpose of Leadership Mentorship in The Workplace
Not only are leadership programs designed to train individuals across an organization to become more accountable for the tasks and responsibilities they are expected to perform, but they also train them to be great workers, leaders, and problem solvers. However, implementing a mentor leadership program aims to bring leadership authority among the employees, increasing employee engagement and retention with increased productivity and better decision-making skills. Below are the major components of a leadership mentoring program in today's workplace:
Defines Leadership Goals and Objectives
Being a leader means more responsibilities and objectives to carry and be accountable for. Leaders are not born with such traits but learn from their experiences. An effective leadership program can prompt employees to be in charge of their responsibilities and own things they do individually. An employee could own his work and create his objectives for his professional development. Most importantly, a leadership program in the workplace can play an important role in enabling the employees to define their goals and objectives required to become effective leaders.
Cultivates Teamwork and Interpersonal Communication Skills
A leader needs to be a team player in any set up—not only in professional networks or settings; this can suit any environment where leadership plays a crucial part in success. The one thing that separates an experienced leader from an experienced employee is doing more than expected and scaling up. Leaders in a workplace are more experienced and expected to run a large pool of employees towards their goals and objectives. Companies that provide leadership programs are more likely to imbue their employees with teamwork and strong communication skills, which are the lifeblood of a leader.
Effectuate Strategic-Thinking and Nurture Inclusion
Strategic thinking has been one of the essential characteristics of a leader throughout history. A leader without critical and strategic-thinking skills is a failed and ineffective leader who cannot stand the test of time. A leadership program is an excellent catalyst for nurturing diversity in the workplace. For example, when a leader works and collaborates with employees from different backgrounds and cultures, it makes them more unbiased and objective in their professional and personal life.
How to Design An Effective Leadership Mentoring Program?
What separates a leadership mentoring program from any other learning program in a workplace is not about helping the employees achieve their professional goals but the ability to transform them into a network of leaders. Advanced leadership skills take advanced learning strategies. This is where corporate mentoring programs kick into a higher gear.
Designing a compelling and beneficial learning program is the key to running a successful leadership program in a corporate setup. It is essential to understand that an organization and its employees should think of a leadership program as a journey of acquiring skills that will help everyone to leverage challenges to create opportunities that lead to prosperity. An advanced leadership program prepares you for the workplace of the future.
An adequately designed leadership training program will improve the current leaders' capabilities to enhance their leadership skills, inspire the young employees in their teams, and reduce a tremendous amount of effort and money involved in upskilling an organization's workforce. Most importantly, leadership programs encourage managers and associates to augment their communication skills for becoming effective leaders in the future. Here are some tips on creating and running a successful leadership program in your organization.
Formulate Effective and Practical Leadership Programs
As the economy and business platforms become more fluctuating and evolving, it is critical for companies and industry leaders to tailor their business values and their workforce to meet today's competitive business environment. To help them meet and exceed their expectations, companies should come up with personalized and highly effective mentoring and leadership programs that can prospectively prepare their employees for any upcoming challenges. For example, this is 2022, and there are more than a handful of technologies out there that can be integrated into any part of your business that would eliminate inefficiencies and facilitate resiliency. Leadership programs are no different. By leveraging many potential software and platforms, an organization can foster conceptual learning methodologies.
Find Ways to Link Emerging Leaders and Accomplished Leaders
Like mentees who get lost and need guidance now and then, mentors and leaders are prone to face several challenges on their path to developing exceptional leadership qualities required to be successful leaders for today and for years to come. Associating a particular network of leaders with others allows the organization to find the best leaders who fit in its leadership pipeline. Not only does linking leaders and their talents help organizations find future leaders, but it also plays a considerable role in knowledge transfer.
Create Leadership Programs That Decrease Employee Turnover
The amount of time and resources an organization spends on its employee recruitment and training programs can positively and negatively impact its business profitability. Having the right amount of people with the right skills is, in essence, the only way to convert unfavorable turnover rates to profitable turnover rates. Many organizations have realized the importance of mentor leadership programs to solve this problem.
When employees get a platform to share and develop their talents and knowledge, they become credible, accountable leaders trusted with greater responsibilities. As a result, employees tend to love and own their job, and the employee turnover rates become more profitable to the organization.
Keep Employee Development in Focus
Leadership development programs are equivalent to a powerful employee retention strategy in several ways. With a straightforward leadership mentoring program in place, managers and team leaders can identify and develop the leadership skills of their employees and team members who potentially become great leaders in the future. The more an employee focuses on developing the appropriate skills for his personal and professional growth, the easier it would be for the organization to meet its deliverables and the expected growth.
Avoid Tunnel Vision and Identify Potential Leaders
Identifying a leader is not easy, especially in a professional environment where one has to satisfy many prerequisites to be a leader. But, choosing the right leaders doesn't have to be so hard when you have clear and defined objectives that align with your employees' passion and professional goals.
The Right Leadership: Looking within
When choosing the right leaders, it is crucial to understand that the right leaders are not coached but developed. Not everyone can be trained to bring out the desired results, but everyone can be imbued with a passion for developing the right skills for a defined task. Instead of viewing your employees with limited objectives, companies and existing leaders of an organization should figure out a way that leads to identifying the most suitable employees to develop the expected leadership qualities.
For an organization to be successful and sustainable in its business performance and operational efficiency, it is imperative to ensure a leadership team capable of meeting today's leadership challenges. Now more than ever, an organization that wants to stay ahead of the competition has to possess the best-in-class leadership team, given today's economic and technological advancements.
To gather and engage the next generation of employees to take more responsibility for developing leadership skills, organizations should incorporate compelling and employee-centered leadership mentorship programs. To summarize, the selection of leaders based on an internal pool may work well for organizations that intend to follow a defined strategic direction on the foundation of existing values and culture. To summarize, filling the leadership gaps and leadership pipelines in your organization based on an internal pool of potential leaders is the most effective way to strengthen your existing leadership team and this article highlighted the importance of mentoring for leadership development.
.