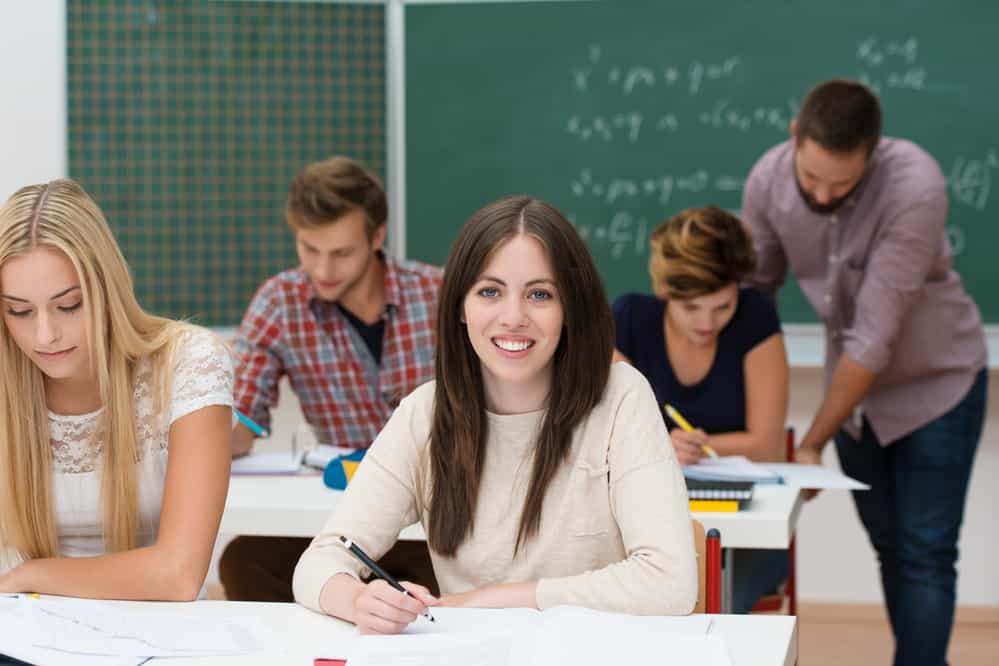 peer learning
Encouraging Workplace Skill Development with Peer to Peer Learning
Omer Usanmaz
April 22 2022
Interactive learning and knowledge building encourage growth, success, and innovation in every facet of life. Professional development also involves a lot of training and educational experiences. One might have to master a new skill like learning a coding language or financial software, public speaking, or even studying a new language.
Organizations implement many such training programs in different formats. Some include workshops, seminars, workplace mentoring programs, sponsorships, formal coaching, and online courses. Another popular format is peer to peer learning. One usually associates peer to peer learning with schools and universities, but it is also common in workplaces.
What is Peer to Peer Learning?
Peer to peer learning is a form of collaborative learning widely used across institutions like universities, schools, and colleges to encourage collaboration. Traditionally, teachers would usually put students in groups and ask them to work on a particular topic or project together. Group projects, presentations, and group writing assignments are all very common methods of peer to peer learning and present many opportunities for students.
The learning process generally involves four levels:
You understand the topic or build your knowledge of it.
You apply this knowledge in a practical or real-life situation.
You receive feedback from others involved in the project.
You contemplate this exercise and use this information for the future.
Peer to peer learning seamlessly demonstrates the above process. As the name itself suggests, peer learning involves one's peers, or equals. Thus, when you learn any new skill sets in the company of your peers, not only do you gain knowledge but also develop team-building and communication skills.
Peer learning can be formal, informal, or a mixture of both. While the focus is generally on learning and gaining knowledge, one also receives emotional support from their peers. Unlike teacher-student, or mentor-mentee relationships, where the roles are quite defined, peer to peer learning can be more flexible, offering people a safe space to grow.
Peer to Peer Learning in the Workplace
The business world today is defined by speed, innovation, and scalability. Everyone is in a hurry to achieve their targets faster and better than others. That begs the question, is there any room for peer to peer learning in the workplace? The answer is yes, of course. While speed and scalability are important elements of the modern workplace, information sharing is another facet that cannot be overlooked.
If you are at work and are facing some kind of issue, what do you do first? Most people would simply ask their colleagues for help. Searching the internet for answers, looking at training material, and speaking to experts come later. A McKinsey survey reported that less than 50% of organizations formally embraced peer to peer learning in the workplace. In fact, a third of the respondents indicated that they did not have a proper platform to share their learnings with their peers.
Many leaders feel that learning from peers is less effective than learning from experts. There is a wide range of activities like seminars, tutorials, external workshops, and even formal courses conducted for employees. While there is no doubt that these methods are beneficial and have their unique benefits, one cannot discount the value of peer to peer learning in the workplace.
Why is Peer to Peer Learning Needed in an Organization?
Most organizations employ diverse team members, each with unique skills and expertise. Utilizing this expertise can only lead to substantial benefits for the organization. Sharing skills, knowledge, and information with peers can lead to enormous personal and professional growth. Additionally, this kind of collaboration will also result in better revenue, innovation, and flexibility.
Peer learning in an organization can be for specific skills like learning about work functions like finance and accounting, sales and marketing, logistics, or even human resources. For example, certain parts of a sales pitch would include financial analysis. What better way to understand this than by approaching the finance team members? That solves the problem of creating an accurate sales presentation, but it also allows employees to bond with other team members.
Peer to peer learning can also be used to develop soft skills such as public speaking, time management, and conflict resolution. Most people find it safe to discuss such matters with their peers candidly. There is a great relief in realizing that others at work might also be facing similar problems and working together to find solutions can be highly effective. There is no external pressure from a boss or evaluator with peer learning, making employees feel more comfortable and willing to learn.
How Do You Implement Peer to Peer Learning in the Workplace?
Formally implementing a peer to peer learning program is critical. There are many types of peer learning programs or models, and choosing the one that works best for your organization is essential. HR managers must conduct a thorough analysis of their organization's skills and identify the gaps. Once this is done, it is easy to establish what kind of learning is needed, and who can impart it
.
The next step is to devise a timeline. Without proper structure and planning, the peer to peer learning process will fall apart. Some programs may require weekly sessions, some might require monthly meetings, while others require daily sessions for just two weeks. No matter the schedule, ensure that the employees make time for them.
Despite the lack of hierarchy in the peer learning model, there needs to be a moderator or facilitator to manage the sessions. It is easy to get carried away or go off-topic, and someone needs to maintain the appropriate environment during the program.
The program should also have a set of rules that must be adhered to. Confidentiality must be maintained, feedback should be given constructively and not negatively, and most importantly, no one should ridicule their colleagues. Additionally, make sure that these programs are directly related to work. This will encourage more participation as participants will feel that they will learn something new that will help them with their job.
Examples of Peer to Peer Implementation Strategies
Many different models or strategies can be followed to implement peer to peer learning activities. Here are some of the most popular ones:
This peer learning approach pairs up employees for the learning sessions. The sessions may be in the form of frequent meetings where they can share tips, resources, and other inputs. If it is for learning a specific topic, one member is likely to have advanced knowledge compared to the other. This personal approach benefits both employees and can even lead to reciprocal peer tutoring. The "teacher" further develops their skills, and the "student" learns something new.
Here, one (or more) senior employees or peer tutors conduct the seminar on a particular subject. This is followed by a discussion session where all participants speak about what they learned and how they can use this knowledge at work. This also allows them to ask questions in a group setting, where multiple opinions can be shared.
This form of peer learning follows a more informal setting and is motivational. Support groups involve ideas or suggestions for intangible elements such as leadership skills, self-confidence, time management, mind blocks, etc. The safe setting of the peer learning program provides employees with a platform to discuss such issues and get practical solutions by bouncing off ideas with each other.
In peer assessment schemes, employees give feedback about each other's work. This can be done with an objective scoring format or a more subjective comment section. Either way, the peer review is meant to be constructive only. This model allows team members to understand different approaches to doing work projects, getting an external insight into their own work, and even helps them learn how to give useful and professional evaluations.
This is used in educational institutions but can also be adapted for the workplace. Here, the participants are added into groups that either grow smaller or larger. You can start with a large group where a particular subject is discussed broadly, and then the group is split into smaller groups that discuss it in more detail. On the other hand, you can also start with several smaller groups that share specific information, and then all groups come together as one large group and build their knowledge even more.
This peer learning approach is also used in educational settings, and just like the cascading groups, it can be utilized in offices too. In this case, the participants are first divided into one set of groups where different learning sessions are conducted. The groups are rearranged once the first session is complete (like a jigsaw). Each new group must contain one member from the previous group, thereby ensuring that a diverse set of skills are imparted in this second group.
Benefits of Peer to Peer Learning
There are numerous advantages of embracing a peer to peer learning program.
A wealth of information can be gained from peer learning systems. Employees may come from different backgrounds, universities, and different previous jobs. Each person is uniquely equipped with certain skill sets, which, if shared, can benefit the organization as a whole.
Peer learning is much more cost-effective for organizations than external tutoring programs or courses. Making the most of existing talent can save on costs and equip employees to perform better, making it a win-win situation.
Innovative and Collaborative Culture
Innovation is the name of the game for modern businesses. Mutual learning inspires your employees to break more ground and be creative. Peer instruction also increases interactions and cooperative learning and fosters community between colleagues.
Strengthening of Onboarding Programs
Employee onboarding programs need to be carefully structured. One way of making it more productive is to involve experienced peers. It helps you induct your new hires, feel more comfortable, and introduce them to their colleagues.
Motivating Remote Employees
The collaboration of peers virtually can help remote employees, with work from home and flexible working schedules increasing. Collaboration happens faster between an engaged workforce, and a virtual peer training program is beneficial for companies present globally.
Individual Professional Development
Last but not least, one of the primary benefits of peer teaching is individual skill development. Your employees become more career-driven and likely resolve workplace issues without additional intervention. Skill shortages can be easily overcome with peer instruction.
Challenges of Peer to Peer Learning
While there are many benefits of peer teaching, a collaborative learning environment comes with challenges. However, it is easy to overcome them with carefully thought out plans and strategies. Some of the challenges and concerns that are likely to crop up are:
Offices are busy environments. It can be difficult to focus on learning when so many other things are happening simultaneously. A simple way to overcome this is to set aside a separate time and quiet place for the sessions.
Employee workload can be quite high, and your team members may have to postpone or even cancel peer learning sessions. Facilitators must resolve these issues and ensure that time can be made available for these sessions.
Not everyone knows how to give constructive feedback. On the other hand, not everyone knows how to receive negative feedback. Both issues must be addressed before it escalates further. A facilitator must always be present to prevent such incidents.
Context setting is crucial for any type of learning and training. The peer tutors and learners must be aware of what they are expected to do, the timelines or deadlines, the team members involved, and any other pertinent information. This speeds up the sharing of knowledge between employees.
Embrace a Collaborative, Knowledge-Sharing Workplace Atmosphere
Peer learning is a highly effective way of collaboration and, when done right, can do wonders for any organization. All employees will have their perspectives on peer learning, but finding common ground will help create a seamless learning process. It is accessible and cost-effective, encourages team building, involves knowledge sharing, and can be very easily implemented anywhere. Do consider peer learning when planning your organization's training and development program.