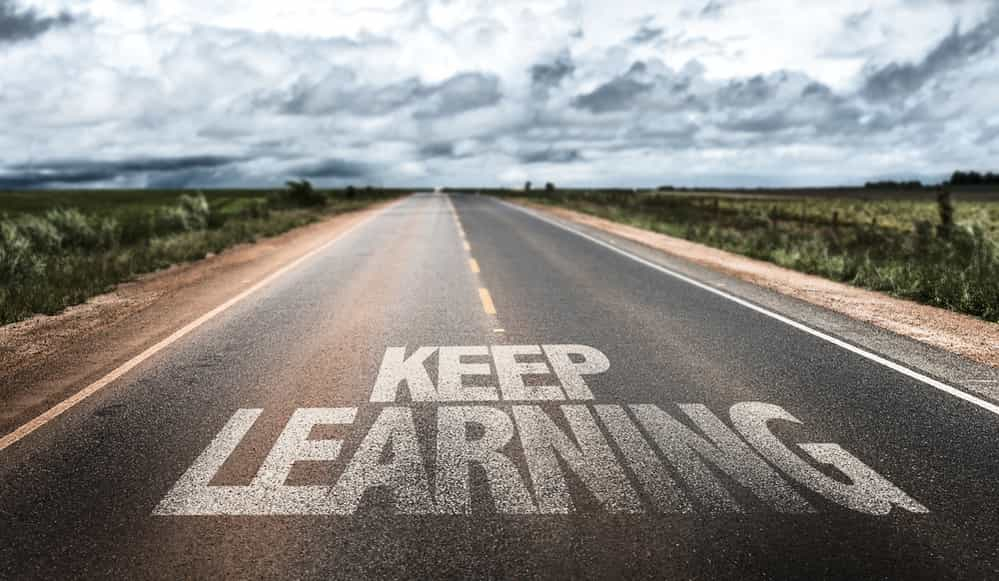 peer to peer learning
Peer Learning: An Effective Tool That Helps Building A Workplace That Thrives In Productivity And Diversity
The only thing that makes human beings genuinely stand out from all other species is learning, and no place on earth ever prospered without it. Today's world is the outcome of all the learning and teaching humans did in the past. And modern work culture and working environment have evolved in a way that if someone traveled through time, say late 18th century, they would be unquestionably awe-stricken at what they would see. One cannot say it was the scientists and philosophers—political, environmental, or social—who paved the way for this modern and more equitable world. Of course, they played a significant role in constructing the path to take the world to where it is today. But more importantly, it was people who developed an appetite for collaborative learning and a sense of community where everyone lives mutually interconnected through learning and education.
Learning or learning experience does not always start and end with a student. Everyone is a learner in today's world, especially with expeditious digital transformation. As the workplace helps create meaningful connections with other potential employees, a peer learning program is one of the collaborative learning methods an organization should consider incorporating. This article discusses everything—from what peer learning is to the irresistible advantages of peer learning in today's workplace—one should know about peer learning.
What Is A Peer Learning Program?
Peer learning is one of the most effective educational strategies that have been in existence since the dawn of human civilization. Most commonly, peer learning is a mutual learning technique involving participants of the same level engaging in collaborative learning activities. Peer learning is as important for a working professional as for a student.
What Does Peer Learning Look Like In The Real World?
Here is a quick example anyone can relate to:
Everyone might have experienced this when they were a student back in university: You were waiting in the hallway, trying to remember whatever you studied the day before the exam. Now you walk up to one of your fellow students who can help anyone learn anything right in front of the exam hall to get more clarity about a specific topic.
This type of learning experience or learning process was something you may have already experienced subconsciously, and educators call this "Peer learning." Moreover, this gives rise to a new approach to teaching called "peer teaching."
For a better understanding of what does a peer learning program is, here is a breakdown of different perceptions of peer learning in these two significant stages of an individual's life:
In The Classroom

In The Workplace

Advanced students or faster learners teach and help weaker students understand complex subjects and theories.

The teaching model becomes more like cooperative learning that imbues meaningful collaboration in the minds of the active learner, as the teacher transfers his/her authority to students.
Helps students develop leadership skills.

An employee reaches out to a fellow employee for project assistance or mentorship.
Abdication of authority and responsibilities happens for the empowerment of potential employees.

Creates a safe working environment permeated with trust and transparency, which resonates in positive employee retention and stronger company culture.
Setting Up A Simple Yet Meaningful Peer Learning Program In Your Organization
Below are the five easy steps you need to follow to set up an effective peer learning program in your organization:
Look For An Employee Within Your Organization To Act As A Peer Learning Facilitator
Whether it is about creating a session calendar or meetings for discussions, a neutral, unaffiliated employee can help the entire program run smoothly. Moreover, a facilitator in a peer-to-peer learning environment can be potentially leveraged to keep the conversations following without having the necessity to get involved at any cost. This way, you can rest assured that the planned sessions suit everyone's expectations and schedule during office hours because peer-to-peer learning is more effective in the workplace than it could be during outside office hours.
Ensure Your Employees Are Fringed By A Safe Environment To Learn And Grow Together
What's setting up a peer-to-peer learning program when your employees don't feel comfortable discussing or teaching? As a typical learning process involves a lot of arguments, an organization should ensure the designed program is inclusive and open with a sense of connection and professionalism.
Understandably, employees have different perceptions of things that may not be appealing to some fellow employees. For example, some of your employees may be short-tempered and impatient when learning or understanding a specific idea. Later, this results in a heated discussion that wouldn't be ideal for a peer-to-peer training program.
Hold Networking Events
Networking is a skill many people think they know, but only a few people are good at it. Everyone thinks of people exchanging business cards, shaking hands, and getting acquainted with a group of other people when they hear the word "networking." The truth is that real networking in a professional setting is all about sharing news ideas and perspectives on projects and strategies. Below are the three easy ways you can throw a networking party in your workplace:
Set up happy hours, team fuddles, and other internal meetings between your fellow employees
Create and conduct industry seminars on interesting topics
Pair a certain group of employees of a specific specialization with another, which should be totally incompatible with the other. This way, your employees become familiar with the overall business areas for a better understanding of how your organization runs.
Connect Seasoned Employees With New, Fresh, And Young Hires
As certain working environments are more fitting for nurturing peer-to-peer learning, organizations should not only focus and invest in mentorship but also in peer learning programs from time to time. Moreover, your new employees would not need such a huge time and effort to get on with some of your business-critical projects, as they are already mastering them.
Foster Diverse Perspectives And Inclusivity In The Workplace
There's no better way to create an aura of diversity and inclusion in your workplace than by implementing peer learning programs. When employees get the opportunity to strengthen their relationships, the level of collaboration and enthusiasm to work towards a common goal becomes unshakable. Many potential business leaders believe that employing a wide range of perspectives on new ideas is the best way to forge growth and leadership in the minds of HiPo employees.
Peer Learning: A Triumph For Organizations When Every Employee Participates And Plays Their Part
Research conducted by McKinsey revealed that more than 66% of organizations across a wide range of business sectors focus more on skill-building now than ever before. This is not just because of the precipitous collapse of the world's economy but also because of the Great Resignation and competitive job market that makes it hard to keep employee retention rates at scale. Considering the irresistible benefits an organization and its employees enjoy from implementing a successful peer-to-peer learning program, you shouldn't be thinking twice about implementing it in your organization.