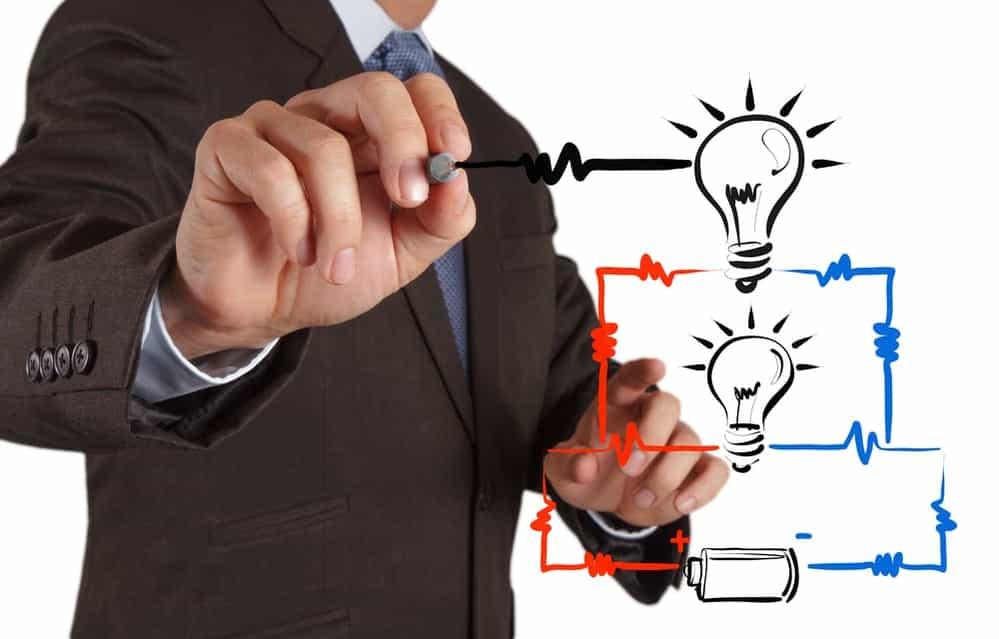 peer learning
Virtual Peer Learning: A Robust Educational System Beyond Bricks And Boundaries.
Omer Usanmaz
April 13 2022
What is virtual peer learning?
Peer learning is a simple process of students learning from each other. In a peer learning scenario, the learning is interdependent or mutual. When such learning occurs virtually or through an online platform, it is termed 'virtual peer learning.'
Schools/Colleges and Universities faced many challenges in the last couple of years due to insufficient funds and a race against time. It was, however, imperative to equip students with the appropriate skills amid the unprecedented digital development and the pandemic. The pandemic changed how we work, play, study, or live. The world has seen a massive change in the last couple of years in the style of education through digital means. Schools and universities had to shut down, and the teaching staff and students were forced to get acclimatized to the new virtual learning process. Social interaction took a hit, as did completion rates. Self-regulated learning with compelling context needed to be enhanced. Virtual peer teaching and reverse mentoring programs became the key to students as the academic practice had to be revamped to suit city population and field study. The geographic contexts along with comparative study become the key. This has a direct impact on the grant per person from affiliated organizations.
In light of this, higher education institutions had to imbibe remote learning or distance education as one of the solutions to these challenges.
Why should you consider peer learning?
Firstly, during an online education system, the school teacher is expected to enhance their teaching skills and equip their knowledge levels to ensure that standard quality is delivered to the students. This process would prompt the students to explore more learning techniques thereby reducing dependency on the academic staff. Hence this peer learning strategy can be considered as the future that would enable students to improve active learning through discussions and brainstorming sessions with their peers. Most students would become proficient in a self-regulated learning methodology when they pass out of the university, be it medical education or clerkship students.
Secondly, organizations nowadays prefer candidates with a zest for continuous learning. This is perfectly aligned with the peer learning methodology since it promotes lifelong learning and students working together to enhance their collaborative learning skills. Digital video, for instance, is the preferred mode of learning for medical students. Barriers to technology need to be solved with didactic sessions in field study. Virtual peer teaching in both medical education as well as agricultural education is stronger with a reverse mentoring program to overcome the lack of a 3D environment.
Lastly, technology has played a pivotal role in self-regulated learning and teaching. Students nowadays have unlimited access to information, significantly improving their participation, communication skills, and academic performance. They have had the opportunity to interact with their peers with no boundary or time-zone constraints and enjoy a collaborative learning experience. A video clip can play the role of extension staff to ensure crossing borders education. The lack of a 3D environment and systemic racism should not become barriers for people looking to enhance their education. Communications technologies should be included in city planning while deciding the grant per person.
Why peer learning is the future of virtual/remote learning
Studies reveal significant academic progress by students in online peer-to-peer tutoring. This collaborative learning experience has helped students understand the subject better through knowledge sharing with other peers. A high-performing student is paired with a low-performing student to review and aid in learning. This also helps in enhancing the leadership skills of some students through mentoring. Be it the American Community or people of color, remote learning is here to stay and virtual peer teaching is a proven way to remove barriers for people.
It helps students build strong relationships through effective social interactions in a virtual classroom. People of color are not cast aside and the extension staff brings community visions to enhance reverse mentoring programs along with didactic sessions. Medical students especially need strong communities of practice for sturdy distance education.
A virtual classroom with crossing borders education can cater to a student's specific needs and can grab the attention of students. This is successful for medical education, agricultural education and clerkship students. City population is exposed to geographic contexts to ensure overcoming the barriers to technology. Crossing borders education begins with virtual peer teaching.
An online peer learning environment can offer one-on-one assistance to students. The academic staff have the comfort of catering to smaller groups of students which helps build a rapport and concentrate on each individual. A comparative study shows that broader ecosystem services ensure stronger city planning.
These digital classroom sessions also improve the students' general knowledge, motivate them to perform better due to a healthy competitive environment, improve communication skills, help them understand their peers empathetically, and create a sense of responsibility during the knowledge-sharing process. Virtual peer teaching as well as online assets such as a digital video adds value to the distance education program
Since it is done virtually, there is better flexibility and accessibility. Certain virtual classroom environments help students schedule their classes, learn at their own pace, and aid in efficient time management. Distance education with strategies such as virtual peer teaching and reverse mentoring ensure career-ready students.
Studies have shown that passive learning is not effective for students to absorb and retain knowledge. Active learning helps students remember information better. This is because students research, analyze, create content and help their peers perform better. The research identified that students following the virtual learning platform methodology are 1.5 times more likely to score better. This methodology can turn students into efficient teachers.
It is no surprise that students perform better with personalized attention. In bigger classrooms, one-on-one meetings or personalized feedback becomes difficult; however, virtual training and virtual mentoring yield better results during remote learning.
Distance education or remote learning can sometimes feel isolating since these are virtual training sessions in a digital classroom. This challenge can be mitigated through remote peer learning. Students feel connected to each other, and the course enables them to understand and perform better. Broader ecosystem services should be strengthened with case-based sessions and academic practice.
Virtual peer teaching and learning techniques are important in large class situations since they provide accountability. They allow students to interact personally with each other. Students develop strong bonds through mentoring. Communications technologies are being taught on case-based sessions to enhance collaboration with affiliated organizations. Farmer learning also brings education outside formal learning institutions.
How to make a difference in the virtual classroom with peer tutoring models
Virtual peer learning models can be made impactful and a value-add for students. A good teaching and learning style can make a visible difference.
Classwide peer tutoring:

In this model, the entire class is divided into small groups with students of different calibers based on their achievement levels or peer compatibility. The pairings can be changed weekly or monthly.
Cross-age peer tutoring:

Senior students are paired with younger ones for virtual mentoring in this model. The mentors are responsible for behavioral enhancement and knowledge base improvement and strive for better study habits. This model is also suitable for students with disabilities or ADHD challenges.
Peer-assisted learning strategies:

This model comprises students who need extra support. This model is very flexible and is across various subjects or skill sets. Students of similar caliber are paired in this model. This needs to be strengthened with compelling context.
Reciprocal peer tutoring:

This model is very interesting and captivating for students. Two or more students alternate between the tutor and the tutee during the sessions. Since it is done virtually, the student prepares their study materials and are given the task to evaluate their peer's content.
Same-age peer tutoring:

This model is similar to classwide peer tutoring. Students with similar ability levels or higher performers with lower-performing students are placed together. Students who are more or less of the same age are paired together in this model. This is a farmer learning process that enhances community visions in the American Community.
Top 4 peer to peer learning tools for college students
Peers are good teachers. They are capable of imparting the knowledge they have just gained. They start learning at their peer level, understand the topic well, and pass on what they have learned in an easily understandable manner. Peers can provide personalized, easily comprehensible training. To enable this, many tools can be used. Let us talk about four important virtual learning platforms that make peer tutoring interesting, easy and affordable.
This tool is simple and straightforward for online tutoring. It provides instant tutoring on any subject anytime. Students can choose their subjects and schedule classes in advance. With features like smart messages and real-time messaging, students can connect with their tutors before scheduling a lesson to understand their knowledge on any topic.
Founded in 2012, StudySoup is a peer-to-peer learning platform that helps college students make money through tutoring. Tutors are also paid for any learning materials, guides, or notes that are prepared and sold. This platform enables students to access materials anytime, anywhere.
LessonPaths is a platform to share knowledge. Educators can upload all their secrets to good quality education. It helps students get inspiration and motivation to enhance their skills.
This is one of the favorite tools for middle school, high school, and college students. It allows students to create flashcards that help them test their knowledge and share it with their peers. It is a simple tool that helps teachers get the best of their students. There are many activity-based classes to learn with fun.
Virtual peer learning- A robust solution for a bright future
Pandemic significantly impacting our educational system, it is imperative to take appropriate measures and ensure nil or minimal impact on knowledge transfer. Most universities have adopted remote learning and peer-to-peer learning to ensure students continue to access good quality education and training. These learning modes have seen promising results and have enabled students to enhance their knowledge and skills and equip themselves with practical tools and resources. Peer learning has imbibed a sense of ownership and responsibility at a very young age and allowed students to share and care for fellow students with boundaries, gender, language, caste, and creed, posing no hindrance or obstacle.
Due to the pandemic, the move to virtual learning has also allowed us to scale up programs and reach out to other regions with no extra costs. This has helped expand the educational system and improve student enrolment. Students now can upgrade their knowledge base at their convenience with time and location posing minimal threat. Pandemic, despite devastating lives, has brought in a feasible and scalable educational culture through virtual peer learning. Virtual peer learning provides a cohesive teaching methodology to a community of color and ensures beneficial ecosystem services.