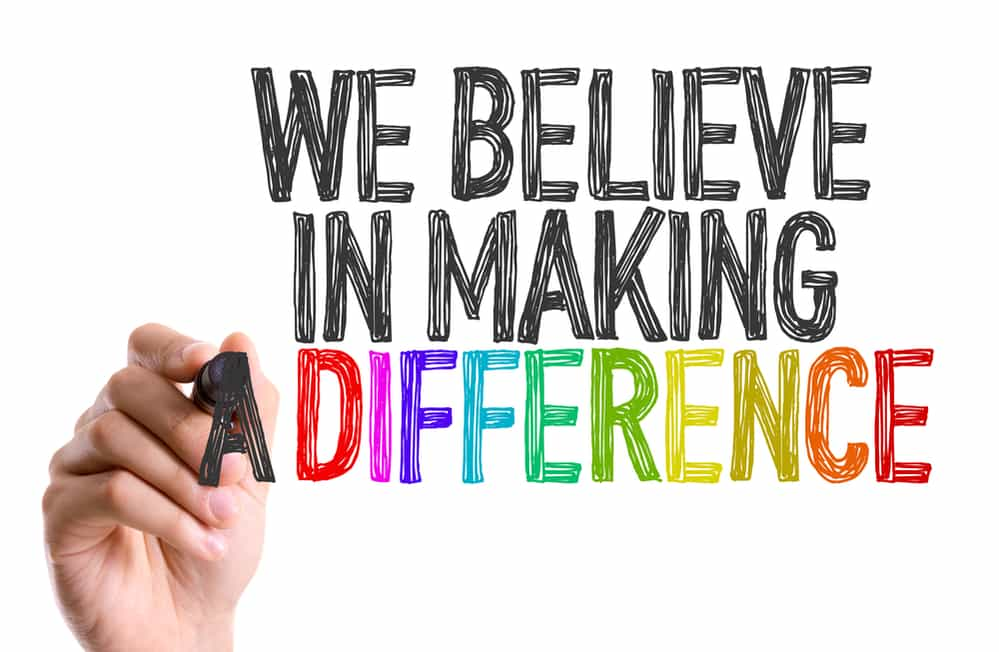 peer to peer learning
Peer coaching: Develop a Growth Mindset Strategy in your Workplace
"If you can't explain it simply, you don't understand it enough" - Albert Einstein.
The above quote by Albert Einstein gives the crux of peer coaching benefits. Besides being a means to share knowledge, peer coaching is a huge test of your interpersonal skills and is an incredibly empowering process for the individuals involved. Effective peer coaching can stimulate creativity and help overcome the fear of starting something new. When everyone plays a part in peer coaching, it helps foster employee proactiveness and positive work culture. This is highly essential in today's COVID 19 scenario. The pandemic has led to employees and employers transitioning to work from the home environment or a hybrid work system where some days they work from home and the other days they attend their meetings in person. According to a survey conducted by Blind, 73% of the employees experienced work-from-home burnout. This is due to the nonexistent work-life balance. Peer coaching is an excellent way for employees to come together and support each other during these changing times.
Increasing skills like empathy, communication, and collaboration will strengthen the workplace culture. That is, peer coaching can help increase the overall emotional intelligence of your co-worker. Before we get into more details on the overall benefits of peer coaching, let us look at the simple definition of peer coaching.
What do you mean by peer coaching in a workplace?
Peer coaching creates an environment that fosters ideas and promotes a form of collaborative learning. The aim is to have an instructional methodology and coach each other through the work challenges. It can help impart the knowledge of colleagues who have been in the organization for years and help the new joinees adjust better. Peer coaching is an ideal mechanism for employees to develop their soft skills naturally. You can create an environment of storytelling through this methodology. This is the best form of learning.
For example, storytelling was an essential part of Steve Jobs's mechanism to promote Apple. Rather than simply robotically listing the product's benefits, he chose to create a visualization technique for his audience.
Let's take a look at how it can help in a workplace by looking at a scenario:
Imagine a new employee that has just joined the company; he would have new thought processes and ideas that he would love to share with his colleagues. However, he would not have a reason to share his ideas without the peer coaching environment. This can lead to frustration and lower productivity in the long run.
Who can be a peer coach?
The answer to this question is "anyone." Yes, there are no official requirements to be a peer coach. However, some organizations may have the minimum requirement of being in the organization for 6 months before being classified as a peer coach. However, this should not be a criterion as, in a workplace, peer coaching relationships should be barrier-free and only have a minimum objective that the peer coach should stay consistent in his role.
Peer coaching in the new normal
The work from home burnout has led to employees feeling drained and affects their job satisfaction, leading to a low retention rate. The employees feel that the pandemic has created a one-sided conversation scenario where employers send out a list of tasks for the day, and there is no other form of communication. The essential physical lunch breaks where the exchange of thoughts and queries took place have been replaced by a quick bite of a sandwich followed by returning to the desk at home. Co-worker friendships are impossible as it is behind a screen and may have transparency problems.
Peer coaching is the secret power ingredient to help the organization solve these problems. The peer coaching program is highly personalized as it is driven by co-workers who have a clear understanding of your roles and responsibilities. They allow room for a clear understanding of your co-worker's problems and issues. The common training programs should be restructured and tailored in the form of peer-coaching sessions. It should incorporate a two-way communication mechanism so that the employees become confident as the next leaders. Whether it is hard or soft skills, peer coaching tests an employee's emotional intelligence.
Fundamentals of Peer Coaching Principles in the Workplace
Let us look at key principles to help create an effective peer coaching culture in the workplace.
Create a contemplative and positive environment
It is important to create a positive and meditative environment to enable employees to feel comfortable sharing their experiences. Having a safe environment that encourages rather than discourages the employees is detrimental for employees to achieve their aspirations. You can create more closeness and a better bond by segregating the employees into groups of 3 or 4 individuals. There should be a sense of psychological safety for your employees.
You can have managers and departmental heads share their experiences during their tenure in the organization. This will inbuild a sense of motivation and create a "growth mindset," which is essential for the employee to succeed.
What do you mean by a growth mindset?
A growth mindset is a mentality where people believe that their basic abilities can be developed and scaled for growth through sheer hard work and will. It is an internal self-analysis where people focus on the process rather than working towards an outcome. With practice, people with a growth mindset will embrace challenges rather than letting the obstacles impact them negatively.
2. Establish a mechanism for feedback.
This is an integral part of peer coaching. When handled correctly, the culture of constructive feedback can stimulate self-confidence and the ability to respond to criticality in a positive way. Peer coaching can eliminate the discomfort and disharmony involved by creating a solid foundation for feedback.
An accurate feedback system consists of identifying and motivating valuable skills and also actively supporting them in areas of improvement. Organizations should coach individuals to give and receive feedback to create a culture of professional proactiveness. You should emphasize the value of active listening so that employees can receive feedback without letting their emotions come to the forefront.
3. Set up transparent SMART objectives setting.
The important backbone of any peer coaching session is to have employees set personal goals for themselves. Having them keep track of their goals and timelines and understand the areas where they would like to grow can help them self-reflect both as a teacher and as a student.
They can also share their goals and make the learning objectives transparent to their managers and co-workers. This can create common accountability and also keep their potential coaches informed on what they would like to accomplish on their learning journey.
Having the SMART objectives will assist the employees, and department heads set specific, measurable, achievable, relevant, and time-bound goals and help relieve the stress of trying to achieve something unrealistic. It is important to provide the employees with the necessary tools and the time and have the goals interconnected to the larger company goals to avoid discontentment.
4. Make full use of the tools provided
Since many of the employees are still working from home, it is important to have the right set of tools so that they do not have the feeling of isolation during the peer coaching sessions. Organizations need to incorporate the appropriate tools for effective communication, online collaboration, and great feedback tools. Having a well-planned budget is essential to ensure that all the needs are met without discrimination. This will build a culture of connection which is integral for your organization's growth.
5. Develop a shift toward a growth-oriented mindset
The first step for any successful peer coaching session is to define why learning is essential even in a workplace clearly.. In fact, in the research conducted by Carol Dweck, there is a clear distinction between people who approach learning: one is the growth mindset, and the other is the fixed mindset.
Fixed mindsets are individuals who will not be able to accept peer coaching fully, and they may succumb to lashing out and may not respond favorably to challenges or obstacles in the peer coaching process. Their psychological safety is threatened, and they feel hopeless when presented with constructive feedback.
However, individuals with a growth mindset will take full advantage of the peer coaching sessions to evolve and grow. In fact, they will most likely grow as leaders in the long run. This is the true essence of creating a transformational learning culture.
It is important to ensure that the peer sessions create a growth-oriented mindset to have the maximum takeaway from the sessions conducted. (Peer to peer learning)
6. Introduce a 360-degree evaluation strategy
For effective coaching sessions, employee coaching should focus on having set timelines and strategies to share insights and praise. The feelings of connection to the organization's final goals will develop over time if 360-degree reviews are conducted on a timely basis. Setting intermediate milestones and a suitable reward mechanism is critical for a great return on investment for your organization.
Benefits of peer coaching activities in a workplace
1. It gives an insight into your employees' performance and strengths
A successful peer coaching program gives managers an insight into the employee's competencies and skills.
2. It ensures that employees upskill themselves
As the peer learning process involves group members with different personalities, experiences, and goals, they are motivated to understand different perspectives and responses to challenges.
3. It provides a view of group dynamics
In one-on-one coaching sessions, the peer coach will not be able to see how you interact with others. However, peer coaching sessions within a group setting can help employers evaluate employee interactions within a team and feel the impact of their engagement better.
4. It instills a sense of camaraderie
When employees coach each other, they feel good when they see the positive impact they are creating for each other. They will also learn things from each other that they would not have established without the coaching sessions.
5. It creates opportunities to practice their skills in a safe environment
Having regular peer coaching sessions can help employees feel comfortable asking insightful questions, communicating feedback, and supporting each other in the challenges they face. This will allow them to take up the mantle of coach and motivate people outside the sessions.
6. It creates a collaborative attitude and nurtures trust
The primary role peer coaching plays is that group members take responsibility for confidentiality. They have the unique responsibility of helping others improve rather than pointing out each other's weaknesses or creating a forum for competition. They should aim to be fair and collaborative and provide constructive feedback and induce a positive reinforcement culture in the workplace.
What are a few peer coaching activities you can focus on?
The peer coaching program can be structured based on your team's goals and the organization's vision. You can tailor the activities and set personalized goals for each employee.
Some of these activities can include
Group role-playing activities to help promote communication skills
Organized study sessions to help stimulate productivity and concentration
Forming brainstorming solutions together
Leadership programs for employees looking toward climbing up the organization hierarchy
Formal or informal mentoring sessions
Cross-functional sharing sessions
Create a dynamic, robust support peer network system in your workplace
A peer mentoring program can help employees step out of their comfort zones and summon the courage to be involved in questioning sensitive issues. Employees can increase their self-confidence and have a better attitude towards seeking support from their fellow employees. It can also help identify the commonalities and differences between employees and better understand their blind spots.
It is important to get different perspectives when developing the right peer coaching program for your employees. You can incorporate cross-functional coaching mentoring sessions to allow employees to understand their fellow team members' roles and responsibilities. This can help them validate their differences and upskill themselves in a 360-degree perspective.
For example, The interaction between the marketing and sales team can help the marketing team formulate better strategies and product goals for their organization.
Thus, it is vital to have a well-tailored peer coaching program to help employees understand how they are accountable for each other's progress on their assigned goals.