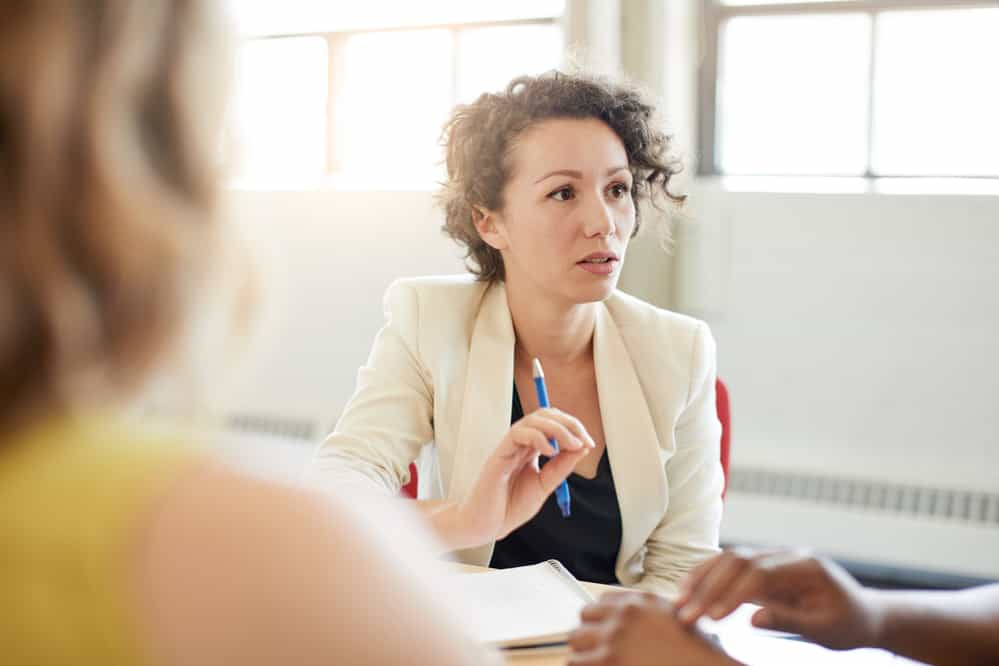 HiPo/Leadership Development
Top reasons why you should invest in leadership development training programs
Industries are grappling with high attrition rates and employee dissatisfaction in a world with ample leadership opportunities. High-potential talent constantly seeks training opportunities from organizations to upskill and progress in their career paths. Thus, to tackle these corporate challenges, companies invest in leadership training programs to harness the untapped leadership potential of business leaders and prepare them to elevate the organization to newer heights.
This article will delve deeper into the importance of leadership training courses and how senior leaders in an organization can benefit from these sessions.
What are leadership development programs?
Effective leadership training helps identify employees with leadership capabilities and deploy proper tools and techniques to transform managers into leaders. Dynamic leadership programs focus on teaching different skills to high-potential employees like technical skills, practical skills, compelling communication, effective leadership skills, etc. These leadership training courses are aligned with the company's business objectives, equity goals, industry requirements, and career goals of senior leaders.
The leadership development courses are structured to provide adequate knowledge to business leaders depending on the company's needs and the individual leaders' ambitions. Whether it is to get acquainted with the latest trends and technologies or learn a new software language to lead a project, experienced leadership programs can cover an array of topics.
Here are a few leadership training types that your organization must know of -
- Formal face-to-face training
In-person training sessions are conducted either in a dedicated office premise or at external locations with a keen focus on developing various leadership skills.
- Online leadership training
With the onset of the pandemic, virtual training has become more popular and has proven its efficacy through various performance metrics.
- Co-active leadership training
Leadership development providers believe in experiential training methods to offer high-impact business performance consulting to enhance the leadership capabilities of senior leaders.
- Training by external leadership coaches
External mentors from other organizations or a leadership training institute cater to the specific requirements of the company and the budding leaders while designing leadership training courses.
- Self-paced leadership training
Talented leaders often have different leadership roles to play and responsibilities to shoulder. They seldom find the time to attend structured course sessions. In such scenarios, self-paced leadership development courses are preferred.
Why should you invest in leadership training programs?
Having understood what leadership development courses are, it is time to learn the need for building effective leadership skills through mentoring and coaching.
The primary reason for organizations to invest in effective training programs is 'growth'. If your company's top leaders are not satisfied with their personal and professional growth, then the organizational development will stagnate, giving rise to complex issues.
Following are a few reasons that drive the necessity for leaders to tread learning journeys to build effective leadership skills.
- A significant boost in globalization
Globalization is forcing companies to enter uncharted waters and thrive amongst local competitors. In such situations, leaders need to gain practical skills and an in-depth understanding of cultural and regional flavors to help them emerge victoriously.
- The rise of hybrid working models
The world is becoming borderless with remote working environments. High-potential talent must be in a leadership position to adapt to the demands of the industry and equip themselves with the essential knowledge to deliver well under all circumstances.
- The widening generation gap
Today, the average age of a company's people is skewed as members are belonging to GenY, GenZ, and other generations co-existing in the organization. Leaders' biggest mistake is taking decisions based on their line of thought. However, there is a need for eminent leaders to deeply understand the mindset of different employees and resort to dynamic communication skills for high efficiency and productivity.
What are the leadership skills that senior leaders can develop?
Key managers in every organization are required to imbibe certain career leadership skills that can remodel them from managers into leaders. Discover the key leadership qualities that can be developed through various leadership styles.
- Authentic communication skills
Dynamic communication skills make a good leader a great one. Top leaders need to understand the nature of the audience and alter the communication method to suit the audience's requirements. While addressing a community with people belonging to a cultural sector, a great leader must use appropriate communication channels to convey their thoughts. In essence, custom content must be created to connect and communicate with people.
- Diligent delegation skills
Delegation of skills is often learned from observing role models or senior leaders. A thoughtful leader must be equipped with the essential knowledge of team members' strengths and weaknesses before assigning tasks to them. The common strategy is to observe the work and progress of the employees closely and provide regular feedback for constant performance improvement.
- Strategic decision-making skills
Business leaders have to face dilemmas where swift and sensible decision-making can make or break the situation. Effective leadership training programs can help new leaders make logical decisions that positively impact the business and align with key stakeholders' requirements.
- Intent listening skills
A good leader is a good listener. One of the career leadership skills that is given utmost importance is the power of leaders to listen to the ideas and thoughts of their team members. A democratic leadership style is always a welcome approach in the leadership team and is valued far more than other styles.
- Confident challenge-facing skills
More often than not, budding leaders fear facing tough situations at work and tremble to take a proper step towards resolving the same. Experienced leadership programs coach rising stars to be bold and face corporate challenges with sheer confidence and conviction.
- Unparalleled motivational skills
How can a company progress if its people are not motivated by their leader? A leader must learn to be inspirational and elevate organizational performance by being an actual role model. Encouraging people to go the extra mile and achieve greatness is a rare yet significant leadership quality that can be imbibed from dynamic leadership programs.
How to design an impactful leadership development program?
Organizations must get inspired by how an award-winning leadership development firm would structure an effective leadership training program for building the core skills of top leaders and helping them scale higher. Here are the basic steps to follow while forming the base for leadership development programs in your company.
- Establish yourself as a leader in learning
Learning and development (L&D) is a constant process that drives success in every organization. Establish knowledge sharing as a core virtue in your company culture and enable leaders to learn and train through forums and channels.
- Define the context of learning to bridge knowledge gaps
An effective program includes defining the learning objectives before starting with the actual courses. It is essential to identify the key goals of the program participants and the entire organization to facilitate a successful leadership development program.
- Create custom content for the training programs
Every organization has leaders belonging to different fields and leadership levels. Thus, creating custom content for leaders with different goals and requirements is a smart move for a rewarding training program. One-on-one leadership training, online leadership training, co-active leadership training, and group leadership training are a few approaches.
- Deploy experiential training methods
A leader must lead by example, they say. Leaders indeed learn a great deal while observing their mentors in action. Hundreds of thousands of experiences in the corporate scene can teach leaders new values and help them become better versions of themselves.
- Define an effective performance management system
What is the point of conducting various courses and spending a lot of time and effort on coaching leaders, if the performance of every individual is not evaluated? Thus, an effective performance management system is essential to ensure the success of the leadership training program.
How are leadership courses structured for employees, managers, and senior executives?
As stated earlier, leadership courses must be customized to suit the leadership levels and requirements of the program participants. Here are a few guidelines to follow while designing training courses for entry-level employees, key managers, and senior managers.
- Program structure for employees:
1. Self-assessment activities to reflect on the strengths and weaknesses
2. Hands-on training methods to understand the leadership capacity
3. Inculcation of the organization's culture, vision, mission, and business objectives
4. Team-building activities to enhance employee engagement and foster leadership skills
5. Online training programs to cater to the changing demands of society and industry
- Program structure for managers:
1. Experiential learning by observing senior leaders and role models in the organization
2. On-the-job exposure to tackle business challenges with adequate resources
3. Two-way assessment methods to self-assess core areas of strength and improvement along with a manager's view of the leadership capabilities
4. Learning from external mentors to gain a better perspective of business management
5. Mentoring other executives in the organization and learning while training
- Program structure for senior executives:
1. Personal leadership development coach to help understand complex business challenges and learn to face them with confidence
2. Learn from the leadership team qualities of business management, finance management, people management, etc.
3. Personal evaluation of performance across various parameters of leadership
4. High-level education programs to upskill and stay relevant with technical and logical skills
What are the benefits of leadership training?
There are several high-yielding benefits of leadership training. Organizations must understand the importance and impact of conducting these sessions for their top performers who show immense leadership potential to facilitate win-win solutions for all the parties involved. Take a look at some of the advantages of high-impact leadership training programs.
- Enhances employee retention
When companies invest in the development of leaders, it makes them feel valued. They inculcate a sense of loyalty thereby increasing retention rates.
- Attracts top talent
Leadership development programs are great avenues for hiring talented leaders or ambitious employees with leadership potential.
- Enriches work culture
Learning fosters a conducive work environment for leaders to work with maximum efficiency and high productivity.
- Increases employee engagement
Leadership programs offer a solid platform for senior executives to interact with other employees and learn from their experiences.
- Drives business growth
Investing in your top talent equips them to perform better at work, boosting your overall business performance.
- Improves employee satisfaction
Happy employees make a happy workplace. When their employers invest in their career development, leaders feel a sense of achievement.
Creating effective leaders through robust leadership programs
Leadership attributes form the cornerstone of a thriving business. With unforeseen contingencies knocking at the doors of almost every industry, a powerful and positive leader can help your business flourish. Thus, paying close attention to the development of essential leadership qualities of high-performing employees is the need of the hour. Effective leaders emerge out of innovative leadership programs that focus on accentuating their core strengths while working on the areas of improvement with relevant resources. Companies must concentrate their energies on training to build leaders who can inspire others to dream bigger, act better, scale higher, and become wiser. Such leaders accelerate business growth and put the organization on a high pedestal.
Indeed, the best way to influence and impact the success of an organization is to focus on leadership development.