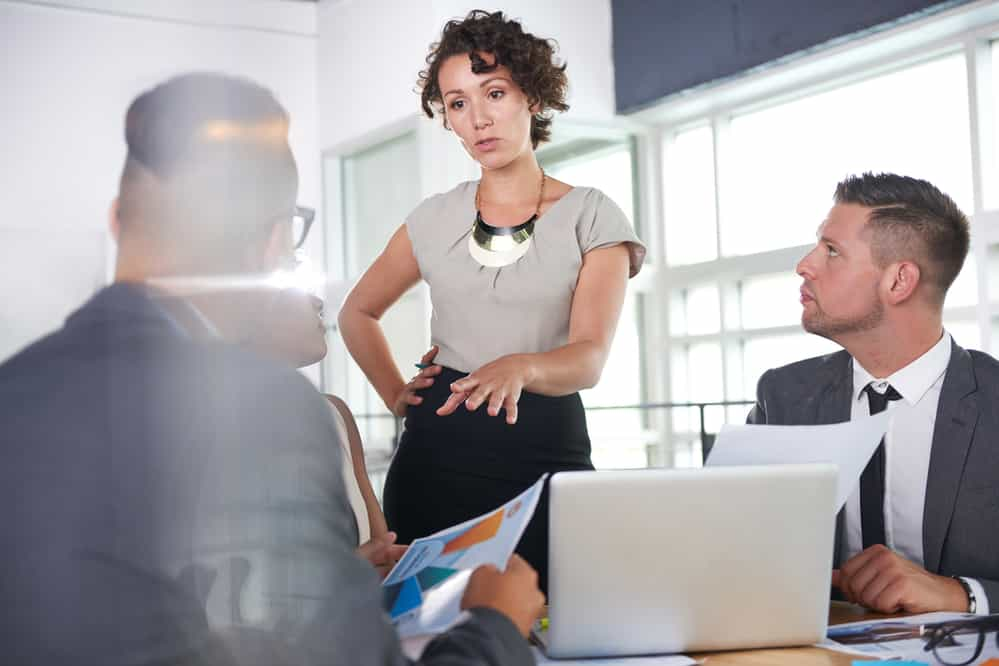 HiPo/Leadership Development
Exclusive Guide to the Executive Leadership Development Program
The executive leadership program is an excellent way of creating efficient leaders in an organization. The program stands as a navigation tool for those high-potential employees looking for opportunities to shine as leaders in the organization. Moreover, the leadership development program can bring out the abilities of a leader and also help in mastering various skills, ensuring that you grow not only as an employee but also as an individual. It also creates awareness to help you catch up to the leadership styles in approaching business challenges. According to the journal of management, it is a complete package with action plans and a strategic mindset that are necessary for every organization and board.
What is Executive Leadership Development?
There is a constant debate about whether anyone in the organization has leadership styles to make them effective leaders. Nevertheless, a successful leadership approach with business strategy planning can be attained only when the senior executives showcase their current leadership skills and face the business challenges seamlessly. However, even after being a senior leader, there might be instances where you would not be able to portray your current leadership skills and strategic planning. It is efficient to have an executive leadership program experience for such cases. This can help the senior executives to have extensive experience over the various complex challenges that act as a roadblock to reaching their destination as an accomplished leaders among their accomplished peers. Leadership development is a great way to garner the necessary skills and gain business experience that can help influence peers in the organization.
Who Can Attend the Executive Leadership Development Programs?
The leadership development online programs are designed in such a way for the high potential employees who thrive to become senior-level managers or C-level executives. The potential leader must possess all the necessary skills and the right attitude of corporate leadership strengths to blend with other colleagues by handling leadership challenges well and taking peer feedback effectively. Moreover, the program is suitable for mid-level executives with a business acumen and a management experience of 10 years in the industry and in management roles for at least three years. The experience can be from any field, organization, and even country. This is key for experiential learning to create effective teams. Finally, the course can be a cornerstone for those employees who have the urge to make an impact in the organization and have the ability to learn and strive forward for better organizational performance.
How Do You Structure a Leadership Development Program?
Leadership qualities should be taught in every individual who focuses on growing the company simultaneously with their growth in the industry. This can be done via executive education. So, such leadership qualities can be mastered by completing experiential activities from the program. However, it is the executive director's responsibility to structure the actionable plan for the development program. The senior-level leaders should frame a structure for the program that coincides with the organizational culture. Some important notions are to be addressed while framing the structure of the executive programs, which are discussed in the following.
Knowing the Importance of the 360-Degree Leadership Development Program
The leadership development program for the executives is a critical element, and it holds great importance in an organization.
Provides Better Results
A development program for senior-level leaders can be an excellent boost for their new colleagues. This can give them confidence at work to perform better with the trust of the senior management. Moreover, these programs are pretty beneficial to step up their performance, resulting in excellent financial performance. Executive education is key.
Garners Agile Leaders
An organization with effective leadership insights can be the forerunner in the industry. With successful executive programs, the companies can master senior-level leaders who have practical skills and negotiation skills that help put the company at the top of the industry. These leaders would have a broader business knowledge that helps them resolve complex issues without any hindrance.
Stands as the Root of Innovation
A workplace that has influential leaders can be the root that can sprout an agile culture of innovation in the company for a period of time. Such senior-level leaders constantly strive to keep the company's leadership vision alive, consider its goals to be theirs, and work towards achieving them by keeping innovation as the key. Moreover, such transformational business leaders also inspire the younger generation of employees in the agile culture to come up with excellent ideas and simplified solutions with long-term success.
Effective Leadership Objectives to Retain Employees
A team with good leadership qualities can always be the subject for smooth and explicit working. This can help create a bond between the employees and managers, thereby increasing the working efficiency and offering work satisfaction. Having a skilled leader with a broader understanding of the business strategy in the organizational culture can always garner new employees and retain the most talented employees in the organization.
Improves Communication Between the Employees
Communication is the key in most organizations, and leadership qualities that are streamlined effectively can be a great tool to unlock the communication gap between the employees. Moreover, it is the duty of the business leaders to make a good rapport with each leader and with each employee. Only by building communication in the business environment will the team grow better and showcase productivity.
Setting up Leadership Development Goals with Executive Education
When the company decides to have a leadership development program, it is necessary to set the right professional development goals to be effective and successful. Whether online courses with a Harvard Business School Online or in-person executive leadership courses, executive leadership courses with a cross-functional business approach bring a 360-degree leadership vision and objectives for business leaders.
Owing up to Responsibilities
A leader can be identified as a distinctive character among their accomplished peers because of the ability to take responsibility. In general, the business leaders should be able to take charge of the team and own responsibilities for any mishaps because of the team. Moreover, the leader should be able to appreciate both successes and failures equally and boost the entire team. Especially while being a manager, you should not let the team take the blame for actions caused by you.
Master Self-Discipline
Whenever you take up the position as a leader, there are many possibilities for you to think more about yourself and the benefits you would get from being a team leader. However, as a transformational leader, it is your duty to look for the team's benefits and opportunities with carefully structured executive education. Moreover, you should be someone who opts for the organizational culture before yourself. This quality should be disciplined and prioritized in the development program.
Develop Knowledge of Every Aspect
An effective leader should be an allrounder who has broader business knowledge of every field in the organization. Moreover, you should have developed skills necessary for making the right decisions and facing the challenges in a collaborative organization. You should also think out of the box with a cross-functional business approach for every trouble that rises out of every project and completes the projects boldly. Having a broader understanding of the business and developing leadership insights with a cross-functional business approach is recommended for long-term success.
Garner Listening Skills and Time Management
The essential quality that a leader should possess is the ability to listen carefully. Just as much as a speaker you are, you should also be a listener at the same time. Everyone in a team has different perspectives on a project, so it is crucial for the leaders to listen to everyone's opinions before settling into one. The next important quality is time management. As a leader, it is your duty to help your team meet the deadlines on time; you should ensure that they stick to the timelines. If an employee lacks a field that causes delay, then the leader should find ways to help them in that field to speed up the task. This is a critical component of executive education. However, health care should also be given to ensure that the high-potential leaders are not missing out on competitive advantages due to unavoidable circumstances.
Commitments To Be Worked Upon By the Leaders
The leadership development program should ensure that the executive leaders commit to their profession and the organization. There should be an absolute balance between work and life so that they can deliver better results. The certificate of completion depends on the potential of an authentic leader. A business environment enriched with leadership strengths and supported by Harvard Business School Online can benefit.
General Commitments That Need to Be Inbuilt
The executive leaders participating in the program should know to differentiate between personal and professional life without missing out on anything. Moreover, you should set some time with your senior director or executives and report on the progress so that they can also help you along the way as part of the executive coaching for individuals. You should maintain a document on your learning process to be used as a referral in the future. Moreover, you should be someone who can be proactive in taking various assignments and always be prepared for any situations at work. There should be no blind spots.
Structured Commitments for Work
At the beginning of the program, you would be assessed as a leader by your superior, and they would offer input on the leadership styles and behaviors. For about 13 months, you would be given several one-to-one sessions. It is your responsibility to work on it to showcase you as a potential leader in every session with a deeper understanding. You would be combined with a peer partner with whom you would share the knowledge and also give and share feedback on each other's professional achievements to influence peers. Through this, you can build on relationships that can help you build a bond with your team in the future.
Executive Leadership Development Program to Become a Successful Leader
Every organization should have an executive development program that can help in bringing out the best in the employees. Since the program is designed to create influential leaders, it would help the collaborative organization reach great heights. Developing an entrepreneurial mindset is the ultimate goal. An efficient leadership program, also known as executive coaching for individuals, can give the organization a competitive edge over the rest of the industry companies and create a wonderful workplace environment.