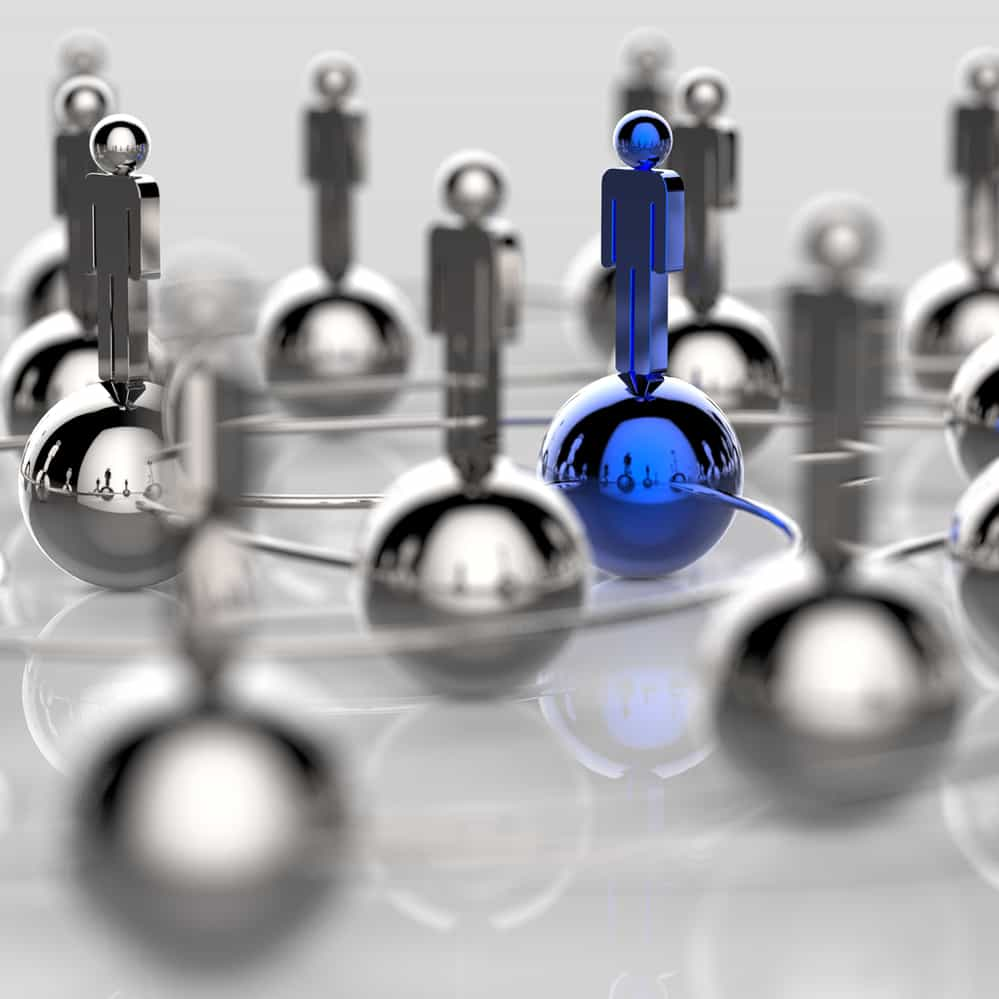 leadership
Strong self leadership skills:A prerequisite for growing organizations
Omer Usanmaz
April 20 2022
"Knowledge has to be improved, challenged, and increased constantly, or it vanishes."
Peter Drucker
Leaders are not the ones who always succeed but the ones to turn every challenge into an opportunity and learning experience. This experience later becomes the building blocks for them to step higher based on their potential and performance. Every organization will have three sets of employees working for them. Some of them will showcase high efficiency, some moderate efficiency, while others may work in low efficiency.
It need not be always that those who are high-performers will be the ones to take the scene forward in an organizational setting. Proactive self-leaders are identified slowly over a period of time. Developing strong self-leadership skills is beyond what you call success or failure. A leader's capability gets tested the most while encountering complex situations that prove how they can navigate up in the organizational hierarchy.
According to the journal of organizational behavior, self-leadership strategies can help individuals develop a strong sense of self-awareness and self-control, both of which are essential components of mindfulness. Over a period of time, self-leadership training can also help individuals to set clear and achievable professional goals and impact employee self-influence. Finally, self-leadership training can encourage individuals to adopt higher ethical standards in their professional lives while embracing emotion regulation in their personal behaviour. While the exact extent of these effects depends on the learning process and will vary from individual to individual, there is evidence that self-leadership training can have a significant impact on all three areas in academic settings of strategies.
The occupational context of strong self-leadership skills is different from the academic context. In this article, you will gain an in-depth understanding of what self-leadership means and the essential elements that contribute to self-leadership. Understand the holistic effects of mindfulness combined with the moderate effects of improved anxiety levels, cognitive performance and time interaction of the team in the long run.
What does self-leadership mean?
Strong self-leadership strategies include the ability to teach yourself ways and means to lead yourself and others to excel in personal and professional areas. It is a self learning process for coaching leadership through regular practices and self-goal setting to achieve success in a career and personal life. An essential aspect of self-leadership is that one will be self-driven or self-motivated to sharpen and tune one's skills before leading others. Over a period of time, it can serve as a guide to teach others later with one's own experience of overcoming difficulties and how to develop strong self-leadership skills. According to the journal of organizational behavior, it is a longitudinal study that analyses the combination of mindfulness at an individual level and employee self-influence to deduce mental performance, anxiety levels and emotion regulation. The learning process becomes critical to self-leadership strategies. Know the moderate effects of time interaction with the self and the colleagues as you set on the path of self-leadership and executive control.
Self-leadership has a lot to do with understanding where you currently stand, your strengths and weaknesses, and what you want to achieve. It helps to amplify your strengths and reduce your weaknesses by understanding the positive effects of mindfulness and practicing self-control over your emotions and behavior. Leadership and mindfulness are interlinked. The effects on mindfulness include enhanced levels of awareness and emotional regulation that are key in the academic setting of self-leadership strategies.
Why are self-leadership strategies essential?
A Pew Research Center study revealed that a significant part of workers quit their job in 2021 because of low pay (63%). While most workers felt that there were no opportunities for advancement (63%), a more significant part of them felt disrespected at work (57%).
Organizations on the path of growth may not have the caliber to change some tangible factors such as payment or opportunities until they reach a level within a stipulated time. But they can look into intangible components like bettering the work culture or training on employee self to provide a safe space for employees to work at their optimum level.
Collective growth and self-goal setting plays an important role in employee cognition, and organizations must be focused on empowering every employee individually and selflessly for the long run. Self-leadership training in an organizational setting plays a vital role in nurturing leaders within the organization who will be an example for others and set better benchmarks.
In addition to helping each one to meet their personal, professional and academic goals, the merits of self-leadership according to longitudinal investigation include the following.
It helps to become proactive while self-goal setting
It makes you more responsible while creating the right academic setting
It helps build strong peer relationships with adequate time interaction
It helps to be an example for others
It helps to become proactive while self-goal setting
Empowered self-leaders are proactive individual contributors. They will be organized and prompt in their deliveries in the committed timelines. Staying organized improves the quality of work and productivity. Leaders with strong self-leadership skills will be aware of the importance of time management skills to help themselves, and the company accomplish their goals
It makes you more responsible while creating the right academic setting
Accountability is one of the ethical standards of self-leadership training. Self-trained will be mindful of their actions and take responsibility if something goes wrong. They will be aware that any challenging situation is an opportunity to learn and become equipped for the future. Every challenge is another chance for them to push their limits and identify their best potential.
It helps build strong peer relationships with adequate time interaction
Being a team player helps to learn from others and reach out in times of need. People with strong leadership and social skills will learn from someone better than them to move past their egos. They also value relationships and help others. One crucial aspect of self-leadership is teaching others what you learned. In this way, you understand more and improve practical knowledge, and retain critical information in memory. Individual contributors with solid self-leadership seldom need to be micromanaged or followed up on tasks for completion.
It helps to be an example for others
Every great leader would have developed self-driven efficacy over time. They would have gained executive control over the factors that contribute to their growth and thereby help them set benchmarks. This characteristic can instill confidence in others to do better and widen their perspective than being stuck on one level. Organizational learning involves collaborative effort, and those with solid self-leadership skills can encourage others to be more efficient.
7 Core elements of self-leadership
Given the complexity of self-leadership and lack of awareness on where to start, let's look at some of the practical leadership skills that focus on the current-day methods of mindfulness-based self-leadership training. Some of them are based on cognitive adaptation and building constructive thought strategies to draw self-leadership draws on an individual level. Here are the core elements to develop self-leadership skills :
Self-awareness
The first step to self-leadership is self-awareness. Self-awareness and mindfulness go hand-in-hand with developing the ability to see yourself from a third-person's angle. It involves inward introspection, which is essential for practicing self-control and self-regulation. Self-awareness is a prerequisite to understanding one's needs. You need to be aware of yourself before you embark on the journey of self-goal setting.
Some organizations introduce learning processes and training involving cognitive-behavioral therapy (CBT). CBT trains employees to direct and help them find new ways to think and behave by changing their thought perspectives and patterns.
Thoughts, positive emotions, and behavior directly impact the course of action. It is used to determine an individual's conscientiousness score. A high conscientiousness score is directly proportional to efficiency and the ability to improve their self-leadership skills. An insight towards talents and interests helps enjoy the working process and maximize the output. Having a reason or determining the why factor produces more oriented results. Feeling satisfied from within becomes primary than gaining recognition and money alone.
People struggling to develop self-awareness can follow a revised self-leadership questionnaire to find their answers. Combination of mindfulness and self-awareness questions are part of self-leadership development program such as:
What am I feeling?
What do I need the most?
'How can I accomplish my goals?
When do I need to start working towards my goals?
What is my inner desire?
Handling emotions
Self-leaders have a strong understanding of who they are and what they want. They don't wait for external motivations to push them to do what is right. They don't give in to moods and emotions that hinder smart decision making and achieving organizational goals.
The ultimate goal of everyone is to be happy, satisfied, and comfortable. Achieving our goals is a path towards that, and that is why one would align their goals to deliver the desired results. This way, one would be more motivated for goal attainment. This thought motivates one to identify opportunities.
Regulating mental performance is an integral part of directing yourself the way you want to perform up to your best potential. Often people with high anxiety levels become lazy and reactive. Emotion regulation involves mastery over one's own emotions as well as behaving by taking the feelings of others into account. It emphasizes developing wisdom about distinguishing things in control and those beyond one's control. An in-depth understanding of mindfulness-based stress reduction techniques helps one be calm and composed in difficult situations and find solutions. Mindfulness-based stress reduction programs can be useful for Employee self-directed behavior and social skills that have joint effects on strongly connecting with others and maintaining relationships.
Many mental strategies focus on enhancing positive emotions and are defined in the journal of organizational behavior.
Decision making and dedication
A significant part of employee cognition is making thoughtful choices along the personal and professional journey. Most people make emotion-based decisions rather than thinking about what works for them in the long term. Greed, power, and materialistic thinking can have their boon and bane. While on one hand, they can be motivating factors, they may lead to one's downfall with the desire for possessing and acquiring more than one's needs.
A growth mindset always thinks, believes differently and always has an upper hand over cognitive performance. It stems from the confidence to develop and change possible things through constant dedication and effort.
Goal setting
A lot of research and experimental study has emphasized and proven the importance of planning. Mental strategies alone won't work if employee self-influence is not directed towards reasonable goals or milestones. Goal-setting for short-term and long-term dreams breaks down the process into digestible tasks and reduces anxiety levels with a clear understanding of timelines.
Motivation
Mindfulness-based stress reduction programs optimize the strong sense of willpower and determination to consistently go after one's goals. An illustration of developments and success stories empowers individuals to believe in themselves. The effects of mindfulness drive one's self-belief by taking small continuous steps toward one's goals.
Motivation can be both internal and external. As experts suggest, the former is best among the two as one would not need external motivation every day to last, which might not be practical. Motivation can also be experienced by individuals with the inspiratory account of mentors or icons.
Responsibility and accountability
There are several factors for self-leadership performance, out of which responsibility plays an integral role in driving high performance. It entails holding yourself accountable to the tasks and goals you have committed to others and yourself. Being answerable to yourself is the best form of checking your mental performance levels. Taking constructive feedback from seniors is also another way to navigate the organizational hierarchy.
Embracing failure
Most people look for instant gratification because they cannot handle temporary failures. Success results from several trials and errors until you find that one way that ultimately works. Some take time, and some may be immediate. How you take the path is more important than the destination as it determines how you handle yourself for future goals.
Self-leaders will strongly understand that every result is a cause of their action. They understand what they need to correct to achieve the desired levels over time. Failing to stick to the plan, poor time management, procrastination, and so on are some of the self-realizations they will have for not achieving their academic goals. They will be quick to look inward than blame any other external factors or luck for failing to achieve. Getting frustrated with themselves in such situations keeps them away from thinking about the next step or solution altogether, which is a condition called cognitive dissonance.
It is vital to develop the right mindset and cultivate self-compassion while facing failures. Self-compassion is treating yourself with care and love and forgiving oneself for mistakes like you would be to a friend. A revised self-leadership questionnaire must be created regularly to keep a finger on the pulse of mindfulness-based self-leadership training.
Goal attainment through Self-leadership
Combination of mindfulness at personal and professional levels impact academic goals, creating empowered self leaders. Coaching and training employees are not enough for creating leaders. Individual contributors have inner drive and passion for excelling in their careers to utilize what is presented and make the best out of it. This brings down an important fact to be acknowledged, ie., knowledge or experience may take a backseat or have moderate effects on self leadership, while willingness to succeed may decide everything. The organizational setting begins to show moderate effects, ultimately enhancing the growth of every employee and creating empowered self leaders. Start with mindfulness-based self-leadership training today.