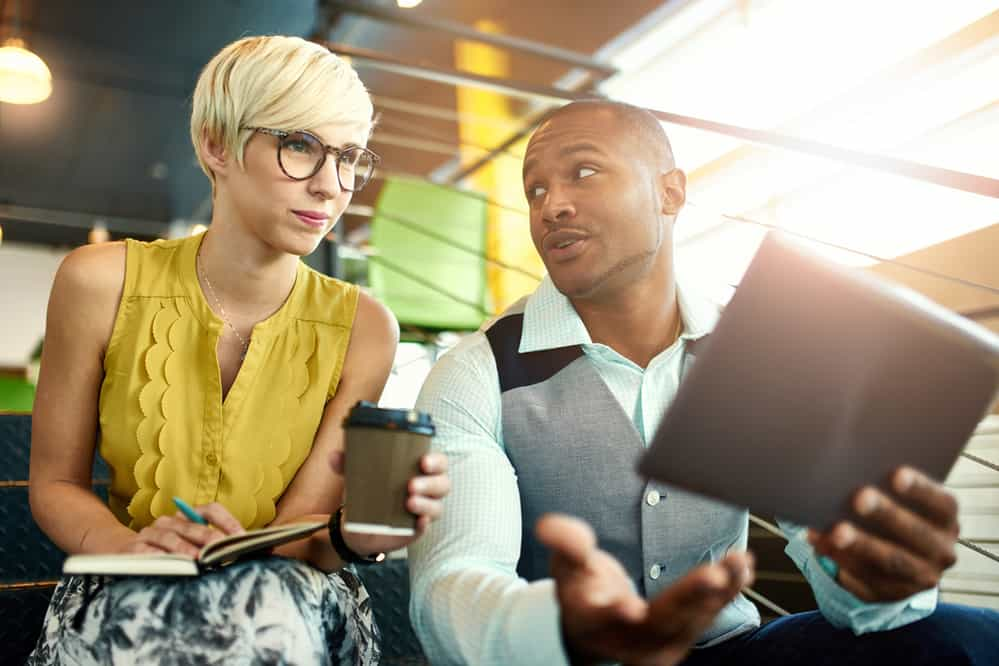 Diversity Mentoring
Strategies To Build Diversity And Inclusion In The Workplace With Examples
Omer Usanmaz
August 8 2022
What exactly does having an inclusive workplace mean? Having a mere presentation shown by the Human Resources department showcasing cultural orientation and workplace diversity does not mean that your company is actively promoting diversity goals. Building cultural diversity and inclusion in your workplace is way more than creating a template-based presentation or document. For example, if you have employees from different cultures, genders, and ages getting along well in your company, you have successfully spread diversity and an inclusive environment throughout the entire employee population.
Enabling an inclusive workplace atmosphere is more than simply telling 'We promote diversity' or having promotional material featuring female employees in high-profile positions. It is about genuinely accommodating differences between individuals while providing them with equal opportunities to shine brighter. A truly diverse work environment will have people from varying backgrounds who collaborate under one organization, which is the kind of success an organization can bring in terms of diversity and inclusion. This blog includes examples for implementing effective diversity and inclusion policies. Read on to know how you can execute a few key takeaways to build an effective strategy to include diversity in your workplace culture.
Why Should You Promote Diversity And Inclusion In Your Workplace?
Facilitative work culture and employee engagement are common across successful inclusive companies in the world. A conducive work environment boosts employee satisfaction as they are motivated to focus better at work instead of getting bothered by their cultural, and racial differences. This further leads to several creative and innovative ideas from the employees and a healthy business environment in the long run. People respect and connect better with others from different ethnic backgrounds, and cultural or socioeconomic groups.
Some of the key benefits of promoting workplace diversity are:
Increased diversity and inclusion in the workplace result in higher profitability.
Reduces employee turnover and results in higher employee engagement.
Helps in boosting a creative workplace atmosphere for improved outcomes.
The more diverse your team, the better is your bottom line.
Employees feel more committed to companies committed to diversity.
Employee retention is high leading to brand advocacy and reputational success.
Diversity among employees enables organizations to retain the best talents. From senior leaders to new joinees, when there is cultural diversity in the workplace, they tend to work well as a team, which increases productivity. One positive impact of creating a diverse work environment is that people are drawn to it because they know they're going to be respected, and their backgrounds will not stand in the way of moving up in the company. They feel liberated to work more efficiently and put their best foot forward to achieve their goals while contributing to the success of the business.
Examples Of Diversity And Inclusion Strategies - Companies Setting Diversity And Inclusion Goals
Now you know the importance and benefits of promoting workplace diversity. It's time to look at some examples of diversity through the companies implementing it in their own way, and learn what great diversity and inclusion initiatives look like.
Walmart
Walmart is a well-known retail powerhouse and is considered one of the most diverse workplaces in the U.S. They have launched a lot of diversity initiatives among employees to promote diversity, equality, and inclusion. The firm has developed strategies and invested resources for promoting inclusive behaviors. Their commitment to using their business to provide real-life examples of fair treatment within a company solidifies the efforts and supports women's rights beyond just the office environment.
Walmart is a large company that has more than 1.4 million employees, as well as associates who consist of Black/African American associates, LatinX associates, Asian American or Pacific Islander associates, and many other people of different ethnicities and backgrounds. And the major percentage of all associates are women - 46 percent of the managers are women, and 33 percent of officers are women too. This is how they practice inclusion and integration by offering employees a way to come together as one community at their places of employment, setting standards by practicing fairness and equality among all associates regardless of race, religion, or gender.
Accenture
Accenture is a tech industry giant that is another example of a firm when it comes to promoting gender diversity and ethnic diversity. They have made crucial diversity and inclusion efforts over the years to make their employees feel confident about how equally they are all treated. The company has created and posted a new goal for 2025 to promote management leaders with people of color, which is one step closer to the organization's effort to increase workforce diversity.
Accenture's commitment to diversity hiring practices has generated significant recognition, including the highest-scoring company on the Bloomberg Gender-Equality Index. Accenture's commitment to hiring talented women has generated lots of recognition for the company. They are very proud to have one of the largest talent pools in inclusive hiring, with more than 300,000 women working for them all over the globe! Women make up 46% of their entire workforce and are consistently speaking out about how they feel included and empowered within the business.
Mastercard
Mastercard believes that its employees are the most important asset for them to deliver good business. It is one of those companies with diversity and inclusion taking action towards creating a workplace that gives equal opportunity to every employee. They have created Business Resource Groups (BRGs) in all their offices to promote a more inclusive culture for all.
An example of such an initiative by MasterCard is they are committed to paying equality: women earn $1.000 for every $1.000 man earns, and, in the U.S., racial and ethnic minorities earn $1.005 compared to every $1.000 earned by their white counterparts. A truly inspiring initiative that sets an example for companies looking towards paying their employees equitably and treating them all with equal respect regardless of gender or race/ethnicity in most cases!
Johnson & Johnson
Johnson & Johnson has received dozens of mentions on lists of top companies that support various factors of diversity. They offer unconscious bias training and ERGs worldwide, which play a vital role during the hiring process in referring new candidates. Their vision toward diversity with inclusion is admirable and warming many hopes for future companies to be the same in such practices.
In its 2019 diversity and inclusion survey, 91% of employees reported that they are treated with respect and dignity in their workplace. 81% of employees confirmed that their company gives equal representation to diversity strategies which give them the right environment to thrive and contribute their best efforts towards helping the organization. This shows how much an organization values its employees, and it will take the business up as this motivates employees to contribute more to their company.
CISCO
Cisco is an innovative technology giant, known for its fascinating range of IT services. It is no wonder that this company has been rated as one of the best businesses in the United States by the inclusion of people with disabilities in their diversity policies. It's listed on the Fortune 100 companies and considered to be very diverse with its support for equal employment opportunities for people with disabilities and specific augmentation policies throughout its various locations and branches. Cisco not only includes people with disabilities among its talent pool but specifically advocates for and welcomes them into their workforce.
In fiscal 2021, CISCO held meetings with their employees to discuss issues of identity, racism, and social justice. CISCO aims to make sure they have an inclusive workplace where employees are able to voice any concerns related to diversity and racial issues. This practice is a highly-rewarding approach to addressing diversity issues while further strengthening corporate bonds between employees and the corporation itself. CISCO's support of these efforts is an excellent example of how companies must be more open and vocal about such challenges in order to obtain the benefits of diversity.
The lesson to take away from these companies is that they have made specific steps to change the way they hire, foster talent, promote leaders, and elevate underrepresented populations in their workforce. Employees are also looking for organizations that support diversity and such unique measures to treat employees equally. Try being the employer who wins them over and see how your company starts to shine.
Strategies To Ensure Workplace Diversity And Inclusion
Promoting diversity and inclusion by incorporating the ideology as a core company value is a great start to building a successful workplace environment. The following strategies can help bring increased awareness to a broader set of audiences in your company about the way you are implementing initiatives and programs to improve diversity and inclusion as a whole.
Recruitment Rules That Help In Eliminating An Unconscious Bias
Diversity and inclusion strategies should be at the forefront of all hiring efforts. Unconscious bias often happens in the hiring process when you base your opinions solely on first impressions. The solution to fixing unconscious bias is to observe your recruitment process and identify where the issues are so that you can resolve them effectively.
Employee Resource Groups
ERGs are typically founded upon maintaining a community to allow an individual and a professional to grow within the workplace. ERGs bring meaning to a business by linking employees together socially and professionally and encouraging communication between them. These groups also provide employees with a support system for discussing any work-related problems specifically associated with diversity and inclusivity as such groups are reassuring and adaptive.
Form A Committee For Diversity And Inclusion
Companies that implement diversity committees often help cultivate a more inclusive environment for their employees through the proactive teaching of acceptance and respect towards other races, religions, and lifestyles. The committee will act as a roof for reviewing both business and cultural policies, as well as work to handle issues that are negatively impacting the retention of diverse employees.
Make It Your Company's Core Values
Inclusivity must be part of your company's culture, and you want it to be prominent to everyone that joins. A good way to achieve this is by embedding it into your core values. This will ensure not just a change in how it looks on your hiring page but rather guarantee that all employees bring working practices into their everyday roles by including this in all internal communications - calls, meetings, and informal conversations. It's important to not just say but also show your actions matter by adding inclusivity as one of your core values.
Creating such strategies in place will allow businesses to hire the best talent, based on their skills and not based on the person's appearance or any other criteria. These steps will prove very useful if you are trying to keep inclusion and diversity alive in your organization.
Diversity And Inclusion Can Lead To Better Results For All
An average human spends one-third of their life at work, which is about 90000 hours. Employers must take steps to make this place a better and safer place for employees by avoiding racial, political, and ethnic differences. Employees must feel safe and equally empowered in the place they spend most of their time, rather than being left out just for their color or beliefs, which is a very big responsibility for employers to handle. Diversity and inclusion can never bloom in your office; if you do not talk about it, so always speak about it. If you plan on developing or growing your company culture, you need to first acknowledge the necessity of investing time into this important process.
Remember that you want to make your company as welcoming and friendly a place as possible. This can help keep morale high within the company. It creates an atmosphere where employees feel they can give their best while fostering stronger team bonds which translates into creating better results. Not only does this lead to employees being more engaged with their work and their managers, but all of that results in an increased capacity for your business to innovate and compete on a global scale!