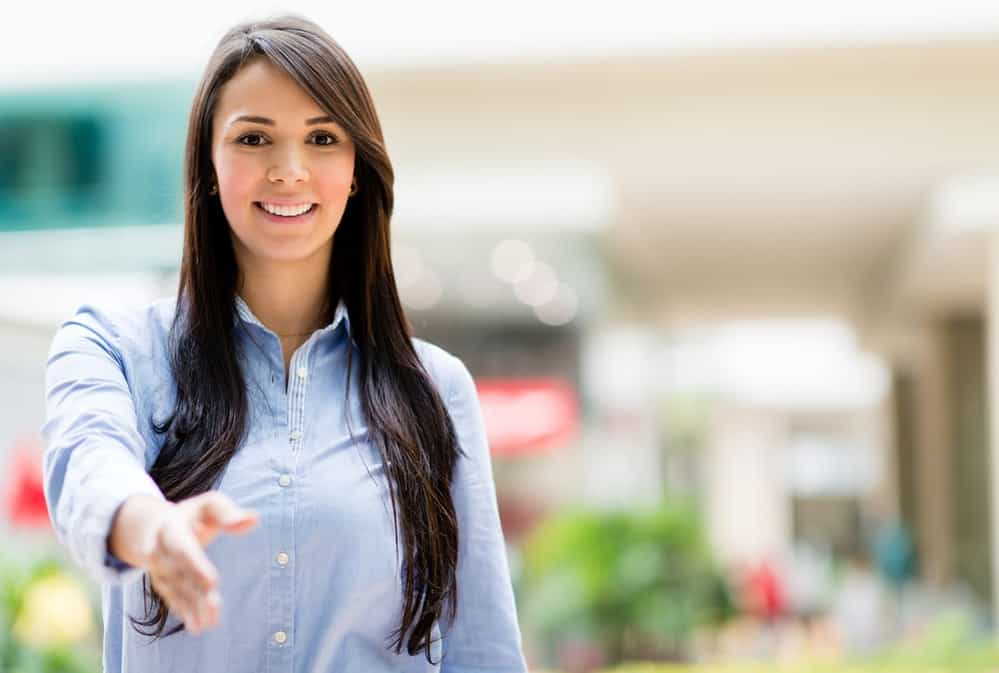 Onboarding Buddy
Custom Corporate Employee Onboarding Training for a Smooth Employee Experiences
Omer Usanmaz
March 5 2022
Companies that incorporate training in an employee onboarding plan offer a positive employee experience and an opportunity for new hires to connect with from the start. Implementing a comprehensive employee onboarding process for new employees aids them to transition to their new roles and expand their skill sets confidently.
This article is a complete guide on onboarding training to support your new hires and organization achieve long-term success.
Why Do Employee Onboarding Training Programs Matter?
A great employee onboarding program with a training plan can help your company boost the learning and development of new hire experiences, achieve organizational goals, and improve employee retention rates. Onboarding training and processes extend through the first three months, and not just their first week, as it takes a while for new hires to transition into their new roles and be equipped with the new processes, tools, and their respective teams.
Every employee onboarding program will have these common objectives:
Prepare new joinees to be productive at the onset of their first workday.
Prepare new hires for their position's roles and responsibilities.
Familiarize new hires with company culture, its mission, and critical accomplishments.
Assist new hires in understanding the office systems, tools, processes, and department operations to accomplish their employee duties
Show new hires how their work will directly impact performance and organizational goals.
What Are The 4 Phases of Onboarding?
It is essential to understand the different phases of the onboarding journey to analyze at which stage a new hire requires training. An employee onboarding program can be detrimental to new-hire expectations if onboarding training is organized too early or is delayed indefinitely.
Phase 1: Pre - Onboarding
The pre onboarding phase helps new hires complete all the necessary paperwork without hassles or delays. The pre onboarding process begins as soon as a candidate signs the offer letter and is officially a part of the organization. According to the employee onboarding checklist, forward-thinking organizations prepare the necessary documents, infographics, or videos in advance.
Phase 2: Welcoming New Hires
The second onboarding phase is often devoted to ensuring that the new hires are comfortable and adjusting well. New hires must integrate with the new environment and familiarize themselves with the respective departments and team members. That's why it's required to give them a detailed view of your organizational goals and structure. Most new hires will be excited to get started, so it's better to keep the procedures and paperwork minimal and smooth.
Orientation helps new hires to catch insights and align into the organization's work culture that directly enhances employee retention.
Phase 3: Custom Corporate Employee Onboarding Training
The training phase is one of the essential onboarding phases that determines how successful new employees will be in their careers. Without a standard onboarding training program incorporated in corporate culture, your new hires will be left in the dark without knowing what it takes to thrive. A well-drafted training plan lets new hires feel welcome by showing that the organization has their best interests in mind.
The first step to the training is to help employees acquaint themselves with the organization's unique learning management system. Any onboarding learning materials should be digitally backed up for easy access and future reference.
Phase 4: Onboarding
The final onboarding phase defines the transitioning of new employees to become fully equipped employees. Inline managers should set clear expectations for their new hires to know what they are responsible for in terms of targets and productivity during the onboarding journey. From this phase, monthly or quarterly reviews on performance review can be conducted to recognize their efforts and improvements.
Advantages of Custom Employee Training Course
The training strategies implemented for onboarding new employees speak about your company culture. Generic onboarding delivers unsatisfactory results. A more reasonable option is to invest in custom onboarding training programs that formulate proper guidance to new hires before day one.
A customized onboarding program will help new employees comprehend work approaches and assimilate them into the working patterns.
Increased Efficiency
Effective onboarding programs improve efficiency and create more significant workplace relationships. With a custom-made training platform, the new hires receive information that is easy to digest and not overwhelming. Onboarding training reduces the number of new employees' queries. Instead of engaged employees taking time out of their workday to train new hires, an onboarding program offers a clear roadmap for them to follow.
Higher Employee Engagement
An employee onboarding program doesn't have to be painful or tedious. New hires can be equipped for their jobs if fun and engaging onboarding training programs. Maximizing employee engagement through onboarding training is not just about the new hire content but how it is delivered. An interactive template of content modalities can help improve the onboarding experience significantly.
Improved Job Productivity
The onboarding mission is to get employees productive immediately with their training knowledge, improve employee satisfaction and generate long-term retention. The more diluted the onboarding is, the more expensive the processes will be. Custom onboarding training can fast-track the productivity of HR managers and new employees by streamlining onboarding training based on the company culture and job requirements. Onboarding can help reduce turnover rates, improve job satisfaction, and increase job productivity.
Personalized Instructor-led Training
The onboarding program should be specifically designed for your company and employees' needs. Different types of content, such as business case presentations, can help deliver the message in a concise format and drive the learning and development process. With a tailored approach aligned with the job description, employees are more likely to be productive sooner, leading to a lower turnover rate and a more robust company culture.
How to Create An Employee Onboarding Program?
Onboarding Task Preparation
Efficient and well-executed employee onboarding is critical for organizations to obtain and retain top talent. Prepare training deliverables with handbooks and digital documents for new hires to access all the information they'll need. HR teams should ensure new hires have email information and all their work systems and software access details.
Coordinating Different Units
Employee onboarding programs involve multiple units for multiple service-related tasks in the onboarding process. The hiring manager, senior management, and IT faculty should play their roles well for fulfilling various onboarding requirements. Inter-team dependency showcases the company's commitment and teamwork capabilities to the new hire. Coordinating with different departments to set up the training process will help quickly onboard new hires with pre-requisites for their positions.
Provide An Onboarding Buddy
Providing an onboarding buddy is different from a mentor who can build relationships with new joinees and provide them with first-hand knowledge about your organization. An onboarding buddy typically acts as an informal consultant within the employer organization who assists the new hire system. A buddy offers encouragement and required resources to the new hires that help new hires to form initial bonding for their combined work with their team. Explaining basic operations helps new hires build confidence and familiarity with their new work environment.
Set Organizational Goals
When new employees join an organization, they must be informed of what is expected. New employees should be given clear goals and responsibilities and be aware of company policies and procedures. Set daily and monthly targets for your new hire that are attainable for the first few weeks. Achievable goals will encourage the new joinees to perform and deliver meaningful work as they adapt to their new position.
Detailed Approach
Although new hires can be brought to speed up and be productive to begin their work immediately, ensure that your onboarding process doesn't end too quickly. It is essential to have regular check-ins to ensure that the new hire is acclimating well and is comfortable within your organization. When the employees are given detailed instructions on performance appraisal processes, objectives, and key role data, you can set your new employee up for success.
Features of An Effective Onboarding Program
An effective onboarding program has many different critical components, but some key elements include training, mentorship programs, and social activities. It is not a one-time activity but a series of events that strengthen a new hire's skill set to be part of the organization. Apart from that, specific activities will enable you to welcome new employees.
An employee onboarding training process enables new hires in:
Getting familiarized with the new work environment
Learning and skill development
Establishing networking within the department and other departments
Methods to Be Incorporated in New Employee Training
As organizations hire new resources to fill responsible positions, it becomes essential to enforce successful new employee training programs for every individual, irrespective of their roles. These programs teach new hires about company guidelines, business objectives, employee performance, department operations, and so on.
Practical employee training sessions, when conducted effectively, can significantly improve retention time of quality resources to make impactful contributions to the organization. If the training is disorganized, your new hires might flounder in transitioning to new roles. The inefficiency can adversely impact the employee's outlook towards the organization, and they may even become detractors in advocating the organization to anyone else.
It is essential to convey your organization's history of achievements, missions, and the tested approaches that molded the existing processes to your new team members. Training can also be a brainstorming session for new hires to understand their potential and develop their thinking capabilities and learning. Onboarding training should include different types of learning strategies such as:
Role-playing games
Visual stories
Decision-making scenarios
Online courses and virtual training
Custom online programs with an interactive model can engage new hires and managers. Instructor-led training executes a blended learning model by combining the flexibility of online learning with the personal touch of in-person training.
Mobile Learning or E-learning
Mobile learning and e-learning platforms provide flexible learning with customized applications that give users access to training material on hand-held devices. New hires who have embraced a work-from-home model can learn and train anytime, anywhere. It also allows managers to assess new employees' skills and knowledge early on to make any necessary adjustments before working with clients or customers.
Custom Employee Onboarding Training Essentials
Employee onboarding is one of the essential steps in ensuring that a new employee is productive and comfortable in their new role, helping eliminate apprehensions and low morale that new hires might feel if they are inadequately supported in their initial days. Typically, onboarding training is conducted for various reasons, such as gaining insights into job roles, company policies, procedures, enterprise tools, etc.
Employee Onboarding Training Checklist
Onboarding is one of the most critical steps in integrating a new employee into your company. By creating and following an onboarding checklist, you can ensure that all the necessary tasks are completed and that the new employee feels welcomed and comfortable joining your team. Having a well-organized onboarding process not only shows your new employee that you take their job seriously but can also make their transition smoother and help them reach productivity levels sooner.
Create, Review and Update Training Documentation
Create a plan for the first day, including any training, meetings, or onboarding activities relevant to the new hire's position. Send training manuals and instructions on setting up corporate and bank accounts. Email a digital document of the employee handbook, so new hires can read and acknowledge the same.
Connect with the direct managers of the new hires and identify the procedures that would have to be followed on a day-to-day basis. It can also assist the new employees in understanding and appreciating the work executed by other departments and help improve communication in the workplace.
Identify the best practices and appropriate instructional design for web-based training, classroom training, and questionnaires. Chart out the schedule for faculties that should conduct the training on different days. One trainer will not be enough to fill the skill gaps in training new hires. So it is always suitable to choose multiple trained professionals across different skill sets or an experienced mentor for the training.
Training Program
The training program starts with allocating necessary tools and resources for employees to learn the company procedures and practices. New hires should have authority signatures to use all-important tools and software for their future work and learning purposes. A general template is followed by every organization that is universal in every corporate training program are :
Company Policies, Overview, and Role-specific Training
In this phase, trainers can present the company's history, core values, and mission statement. Instructors can also educate new hires on the company's case studies and track records with crucial achievements, future goals, and product demos. The training can have a quick question and answer session at the end for further clarity on the topics covered. Trainers can explain workplace ordinances and company guidelines by offering detailed descriptions on HR and payroll data such as the number and types of leaves offered, remote work conditions, the performance review process, and so on.
Define the new hire's tasks.
Role-specific training is helpful for new hires with details related to their doubts in job roles and defined business objectives. Frequently asked questions should be addressed along with tried and tested resolutions.
New hires should know the roles of different team members that they will be working with to reach out at the right time. New hires can be scheduled with introductory sessions with team members and one-on-one meetings with managers. A co-worker familiar with the enterprise tools can effectively help new hires with their workplace queries and other work-related doubts.
Regular Feedback Mechanisms
Training should be closely monitored as an instructor-led course or a self-learning session to understand the progress made by the new hire and what would be needed to make the onboarding process more efficient. Employee surveys filled by both new hires and current employees and the trainers can help understand the true impact of these training sessions. It is critical to enhance employee onboarding experiences.
Organizations can measure the training effectiveness of their employee onboarding training programs by maintaining consistent communication with new hires. Learning Management Systems or other digital platforms can be used to monitor metrics like training content, success rates, and setbacks.
Positive training approaches are essential to improve learner engagement. Trainers should not take negative examples from the past and impose them on the new hires. When feedback is being asked for, new hires feel more confident about their place in the organization. It stimulates creativity, confidence, and smooth communication. Onboarding training solutions should always be diverse and inclusive from the new hire and trainer perspective.
Offering Custom Training Materials
Review your current onboarding program. Every element of a custom corporate employee onboarding training should be highly personalized depending on the organizations' structures, cultures, and business goals. The duration of a custom employee training course depends on the training content developed for skillset, domain, and targeted job position. A custom onboarding solution should devise a unique training mechanism that will make your new hires influential organization supporters. Regardless of their experience, a practical training solution accommodates training content for both new hires and employees transferred from other organizations or departments.
Employee onboarding training solutions may adopt various training content to make them adequate to comprehend and memorize. Employee onboarding content providers can be sought for custom designs in training materials in the form of infographics, questionnaires, tutorials, fun activities, stories, podcasts, and worksheets, that aid hybrid onboarding training. The customized content should be unique and 100% original for each organization, helping enhance the learning experience and retention rates.
Empowering New Hires Through Training
Developing impactful training solutions revolves around the organization's goal of investing in employee success. It is more manageable when new hires feel assured that they are on the right track with clear steps taught through learning programs. A precise analysis of performance numbers, such as monthly sales graphs, team projects, achieved targets, etc., in training programs can also prepare new hires to go a long way in showcasing outstanding job performance and developing their skill sets.
The words of Warren Buffet are valid in this case, "It's good to learn from your mistakes. It's better to learn from other people's mistakes.". Onboarding training programs are an opportunity to keep communication channels open between new hires and other employees or seniors to learn from their previous experiences. Effective employee onboarding content solutions on a rockstar learning platform help enhance hire onboarding experience.
The company mission should focus on instilling mandatory learning goals in new hires and work efficiency to address skill gaps as they scale up towards responsible positions in the hierarchy.