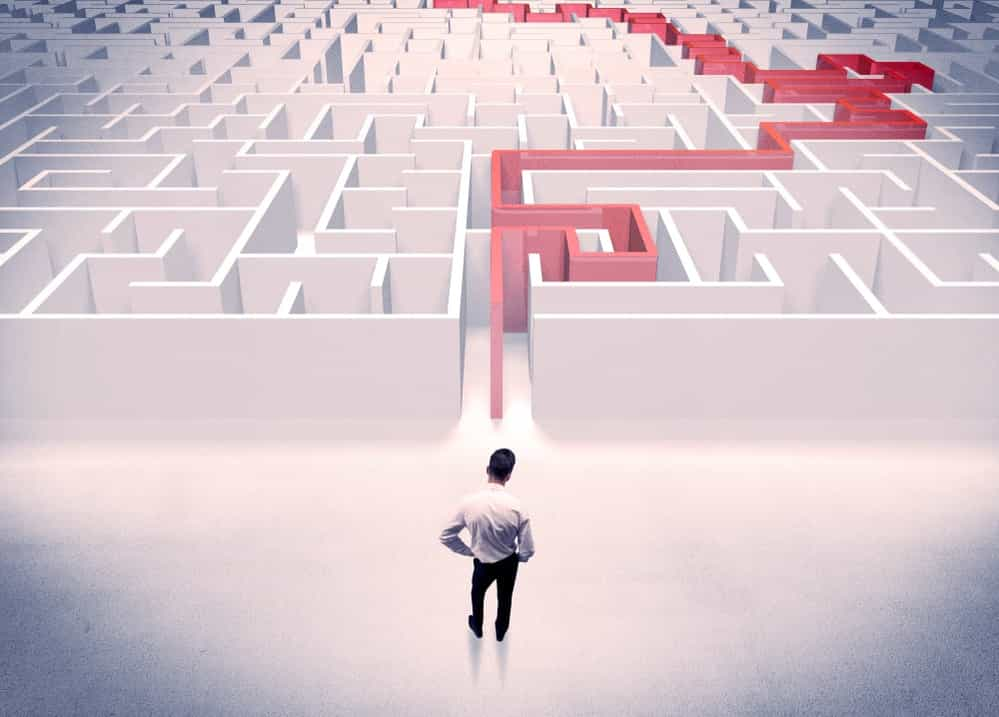 Mentors
30 Best Inspiring Mentor Quotes To Motivate You
Omer Usanmaz
July 28 2023
The inspirational quotes below will motivate you to find that great mentor who will inspire you to perform your best and attain greater heights.
The Need for A Mentor
The importance of having a good mentor cannot be overstated. A good mentor will inspire you, push you to break barriers, develop you, expand your perception, and most importantly, a good mentor does not judge. They offer a safe space to learn, and in the corporate environment, mentoring improves employee engagement and retention rates.
For early-stage career professionals, having a mentor can significantly help gain a comprehensive understanding of the career path ahead. Your mentor is more experienced than you and has undoubtedly gone through several trial and error processes before reaching the stage they presently are in. Hence, you can learn of the potential pitfalls in your career path and avoid them by seeking the expert guidance of your mentor.
What Does Mentorship Mean to You?
Whether it's an experienced acquaintance who recognized your potential or a boss who took it upon himself to mentor you, there's never a wrong place to find the right mentor. Most importantly, your mentor is someone you should look up to and someone you feel confident about taking mentorship from.
To help motivate yourself to find a mentor who will inspire you while pushing you to achieve more for personal growth and form mentoring relationships, we have compiled a list of some of the best inspirational quotes.
Powerful Quotes o Motivate You
"Our chief want in life is somebody who will make us do what we can." — Ralph Waldo Emerson
"Mentoring is a brain to pick, an ear to listen, and a push in the right direction." — John Crosby
"A mentor is someone who allows you to see the hope inside yourself." — Oprah Winfrey
"I've learned that people will forget what you said, people will forget what you did, but people will never forget how you made them feel." — Maya Angelou
"True mentors have this unique ability to pick up vibes that everyone else misses from within you." – Ahmad R Kazi
"My job is not to be easy on people. My job is to take these great people we have and to push them and make them even better." – Steve Jobs
"With careful guidance and mentorship, you will reach your highest self." – Lailah Gifty Akita
"Great mentors give wise guidance." – Lailah Gifty Akita
"A mentor is someone who sees more talent and ability within you, than you see in yourself, and helps bring it out of you." — Bob Proctor
"If I have seen further it is by standing on the shoulders of giants." — Isaac Newton
"In learning, you will teach, and in teaching, you will learn." – Phil Collins
"The delicate balance of mentoring someone is not creating them in your own image, but giving them the opportunity to create themselves." – Steven Spielberg
"We make a living by what we get, but we make a life by what we give." — Winston Churchill
"One who refuses to seek the advice of others will eventually be led to a path of ruin. A mentor helps you to perceive your own weaknesses and confront them with courage. The bond between mentor and protégé enables us to stay true to our chosen path until the very end." - Anonymous
"Your mentors in life are important, choose them wisely"- Bill Walsh
"The mediocre mentor tells. The good mentor explains. The superior mentor demonstrates. The greatest mentors inspire!" –Lucia Ballas Traynor
"Most busy people want to mentor someone great." –Ramit Sethi
"The tough problem is not in identifying winners: it is in marking winners out of ordinary people" - Patricia Cross
"One looks back with appreciation to the brilliant teachers, but with gratitude to those who touched our human feelings. The curriculum is so much necessary raw material, but warmth is the vital element for the growing plant and for the soul of the child." - Carl Jung
"It is important for us to see that our mentors are human and, therefore, fallible; it makes our own short-comings more tenable." –John Wooden
"The people closest to me determine my level of success or failure. The better they are, the better I am. And if I want to go to the highest level, I can do it only with the help of other people. We have to take each other higher." – John C. Maxwell
"My mistakes have been my greatest mentors" - Steve Maraboli
"Advice is like snow; the softer it falls, the longer it dwells upon, and the deeper it sinks into the mind" - Samuel Taylor
"Children must be taught how to think, not what to think."― Margaret Mead
"You have to believe it's possible and believe in yourself. Because after you've decided what you want, you have to believe it's possible, and possible for you, not just for other people. Then you need to seek out models, mentors, and coaches." – Jack Canfield
"The teacher who is indeed wise does not bid you to enter the house of his wisdom but rather leads you to the threshold of your mind." – Khalil Gibran
"More than mere teachers, mentors are often emancipators, freeing artists from poor technique, clouded vision and personal uncertainty." – Paul Soderberg
"Mentoring is an indispensable requirement for an artist's growth. Not only are skills and experience shared, but there is value in the essential re-examination of one's own work and techniques." – Jim Norman
"The dream begins with a teacher who believes in you, who tugs and pushes and leads you to the next plateau, sometimes poking you with a sharp stick called truth." – Dan Rather
"What you want in a mentor is someone who truly cares for you and who will look after your interests and not just their own. When you do come across the right person to mentor you, start by showing them that the time they spend with you is worthwhile." – Vivek Wadhwa
"Tell me and I forget, teach me and I may remember, involve me and I learn. - Benjamin Franklin
"I have always been a huge believer in the inestimable value good mentoring can contribute to any nascent business." - Richard Branson
"So having people to shadow you or mentoring people - that's important to me." Maria Taylor
"We must be willing to let go of the life we have planned, so as to have the life that is waiting for us." - Ken Blanchard
"We must find the time to stop and thank those the people who make a difference in our lives." - John F Kennedy
"Mentoring is not about making people like you, but about helping them become the best version of themselves." - David Stoddard
"A mentor is someone who sees more talent and ability within you than you see in yourself and helps bring it out of you." - Bob Goshen
"Advice is like snow; the softer it falls, the longer it dwells upon, and the deeper it sinks into the mind." - Samuel Taylor Coleridge
"Mentoring is a brain to pick, an ear to listen, and a push in the right direction." John C. Crosby
"Your mentors in life are important, so choose them wisely." -

Robert Kiyosaki
Hopefully, the quotes mentioned above will inspire you to look for the most suitable mentor who will have a profound impact on your future. If you find the right mentor, they are bound to play a significant part in your life. Following and learning is a process that we start from the day we are born. Parents are usually our first mentors who have great positive influences in the way we shape our future. We have this innate tendency to get empowered by somebody else and push us to pursue our dreams meaningfully.
If you have a mentor, you are surely progressing on your career path. Furthermore, mentorship is a give and take process where even mentors learn from their mentees. In most cases, every successful businessman or entrepreneur will have a mentor they follow and learn from.
Appreciating Your Mentor
Mentors have faced situations you are yet to face, and therefore, they truly know the best. They help you discover your talents and help you grow. There are even instances when mentors experience personal inconvenience during the mentoring program, and often, they do not demand anything significant in return from their mentees.
However, at the very least, mentees can show appreciation and gratitude to their mentors for helping them grow. Yet, you may find it challenging to say the right words to your mentors. Your mentor has perhaps guided you through every step in achieving success. Therefore, it is crucial to thank them, as they have been one of the most influential people in your professional or personal life. Below are some of our chosen words of appreciation you can take inspiration from when writing a thank you note for your mentor.
You have been an excellent teacher, leader, boss, and most importantly, a perfect friend. You have all the qualities a mentee looks for, and I will always remain thankful for that. You have groomed me to be a qualified professional, and working with you has been a truly memorable experience. I will remain indebted for your assistance and benevolence.
It is undoubtedly an impossible task to count the numerous ways you have helped me advance in my career. I sincerely thank you for everything you have done to help me, and I can only hope that I may become capable enough to return the favor.
You have not only been an excellent mentor to me, but you have also helped me become an inspiring mentor. Thank you for being an eloquent role model.
Thank you for being such an exemplary and visionary mentor; you have been a great leader who has selflessly dedicated a significant portion of his life to helping young individuals such as myself find the right path to follow. I greatly appreciate and cherish everything you have taught me. Thank you.
Your mentees greatly admire dear Mentor and your entrepreneurial and leadership skills. You are genuinely an excellent inspiration for me. Please accept my sincere gratitude for your efforts, support and time.

Last but not least, you can pick your favorite appreciation template from above and then use FlyMSG the free

personal writing assistant

and text expander application, to make it super quick to message your past mentors.
Don't Have A Mentor Yet?
If you are an early-career professional just starting your career path and don't have a mentor who can help you make the right decisions, you should get one as soon as possible as one of the great values of mentors is to think ahead. When you have someone, you can look up to; you will be confident to make critical career decisions and develop strategies to move forward in your career. If the workplace or enterprise you work in is offering mentoring program, it's a great opportunity to take advantage of. Use our mentorship quotes to feel inspired and motivated to find your mentor and appreciate the ones you have.