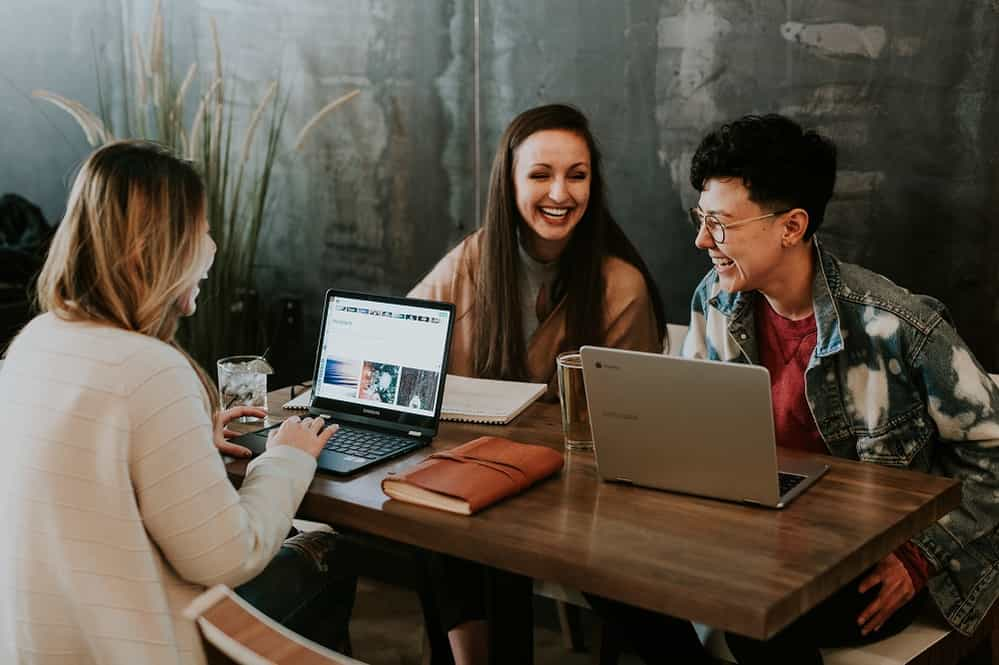 Employee Mentoring
Workplace Mentoring Programs, Their Importance and Why Organizations Must Implement Them
Omer Usanmaz
January 14 2022
New employees joining a company will often take some time settling in and will find adapting to the work culture a little complicated, at least during the initial stages. Even experienced employees need guidance to take further steps in achieving their most cherished career goals. Hence, mentoring programs in the workplace are critical for improving organizational productivity. Workplace mentoring can help companies improve their work quality. Most importantly, it can help them reduce their retention rates, increase job satisfaction, and foster a positive workplace culture.
An effective mentorship program promotes career development and professional growth by helping mentees develop new skills and make them feel more engaged with their colleagues, thereby increasing employee engagement. For mentors and senior employees, it is an opportunity to enhance their skills further. It can free them from their stagnant roles, and it's an effective strategy to show junior employees that they are actively investing in their careers. Moreover, mentorship programs can have a ripple effect, and they can benefit everyone involved - the mentees, the mentors, and the organization.
The benefits of mentoring are invaluable. It can make a significant difference and foster a corporate culture where there are sufficient opportunities for the senior leaders and the junior employees to connect and exchange generational information, perspectives, and expectations. The article will explore some of the essential benefits of implementing a workplace mentoring program and how it will be mutually beneficial for everyone.
A Better Career Path for The Individual
Mentees are the primary recipients of a successful mentoring program. More so, during the initial stages of one's employment, having a mentor who can guide them to settle in their workplace and help them develop the necessary skills to make career progression is crucial. Through a mentor, you can learn about the responsibilities of a specific role assigned to them or navigate through complex workplace issues. If a mentor is from within the same company, which should be the ideal way of choosing a mentor, he can inculcate you in the company's practices, work culture, and internal protocols.
Learning from your mentor can help you make several critical decisions regarding goal-setting and professional development. Early career professionals often shoot arrows in the dark without any specific goals or objectives without a mentor. This can severely harm their prospects, and they risk being in a position where they are helplessly unsure about progressing in their careers. Therefore, workplace mentoring programs are extremely important for mentees in particular.
They Can Improve Employee Retention Rates
Multiple studies have proven that job satisfaction and motivation to commit to their companies have far-reaching consequences on employee retention and turnover. Employees of the present age are susceptible to job-hopping, and losing top talent can be a highly concerning issue for a company. Consequently, companies end up going through multiple recruitments and staffing processes before they can replace their lost talent.
Companies and mentors should strive to form a successful mentoring relationship with their mentees. For most mentees, mentors are their role models. Mentors can help their mentees succeed professionally, and by improving their leadership skills at the management level, they can help them become valuable assets for the organizations. However, an organization focused on mentorship significantly increases job satisfaction and commitment to the organization. Hence, mentorship is a mutually beneficial endeavor.
Reverse Mentoring for An Overall Increase in Organizational Productivity
Reverse mentoring programs are a modern twist to the conventional workplace mentorship programs. It can be implemented both in a one-to-one setting or a group effort. Under this mentorship model, senior leaders are paired with younger employees, who's typically a newcomer in such a setting. The younger employees' task is to educate their mentees with the latest information on business technologies, technical skills, latest trends, and innovation. In reverse mentoring, the younger employee serves as the mentor and the senior employees as the mentees.
However, the primary goal of reverse mentoring isn't directly related to professional development. Instead, the goal is to foster a positive relationship between senior leaders and junior employees. By breaking down stereotypes and connecting cross-generational workforce, organizations can create an agile and connected workforce. The benefits of such a workforce? Increased productivity. Reverse mentoring should be ardently considered amongst the critical company goals.
How Can Employees Benefit from Reverse Mentoring?
For employees and executive teams at senior levels, reverse mentoring can provide:
Insights into how the younger employees work
Their work culture
Values and information on the latest technologies
Younger employees can learn about senior-level management issues and how executive-level decisions are made. Furthermore, it can be a tremendous opportunity for younger employees to connect with senior leaders.
Diversity Initiatives For An Inclusive Workspace
Diversity mentoring has become immensely popular for companies seeking to attract and retain high-value individuals. Under diversity mentoring, mentors and mentees are paired in a one-to-one mentor program, specifically to develop their skill set and provide growth options to help them make a career progression.
How Can Companies Benefit from A Diversity-focused Mentoring Program?
Propagating an inclusive workplace where diverse viewpoints are encouraged can positively promote innovation and creativity, improving the overall work culture at an organization. Several studies have revealed that companies with a more inclusive and diverse workspace are more likely to achieve better financial returns and revenues, significantly improving profitability.
Therefore, it is in the companies' best interest to promote a diversity-focused mentoring program. It can undoubtedly help organizations attract and retain top talents and help them build a strong community of diverse talents who can be nurtured to become top leaders in the company.
Employees Can Benefit from A Diversity-centric Mentoring Program Too
An organization with mentorship focused on diversity can empower minority employees predominantly to freely express their opinions, ideas, project plans, experiences, and projects. With this company culture, other employees have the opportunity to get more culturally aware, ultimately creating a more inclusive workplace.
Furthermore, diversity mentoring programs effectively promote diversity in leadership as it encourages minority employees to share their opinions and ideas throughout the company.
Promotes Better Mental Health
New employees may feel frustrated and anxious if they do not adequately understand their job. Stress and anxiety can further affect the productivity of such employees. An increasing number of companies are implementing mental health programs to help their employees deal with the stress and anxiety related to their work.
A formal mentoring program can provide an avenue for such employees to discover resources and answers to the problems related to their job. It helps share their doubts with their mentors, who can help them solve them. Modern-day companies must ensure their workforce is content and clear about the tasks they are needed to perform and provide them with the necessary resources to help them perform optimally. Mentoring is an effective way to do that.
Synergized Work Environment
Workplace mentorship programs ensure that both the mentors and the mentees get the opportunity to improve their career prospects. It can help them become more productive than if they worked individually. Workplace mentorship typically promotes collaboration between mentors and the mentees, helping them work together to accomplish more for the company. In this program, a high-skilled, experienced mentor can focus on high-priority areas, delegating less skill-intensive work to the mentees.
It is crucial that mentees work within their skill range and expertise level, or they might end up facing bottlenecks that might get difficult for them to solve. As a valued member of the team, working directly with a senior-level employee, the mentee can learn how the mentor navigates through high-priority, high-skilled aspects of a particular task. Additionally, the mentees' valid contributions will generally be appreciated for assisting their mentor, significantly boosting their morale.
Increased Employee Productivity
Employees participating in a formal mentoring program effectively get quick answers for their problems, helping them progress expeditiously. Rediscovering or reinventing solutions to common problems decreases productivity, and it can often lead to expensive rework for the company. Therefore, mentoring can help better prepare employees to tackle common problems, helping them resolve them faster and move on to other important tasks at hand.
Reduced Workload for Mentors
Having a hardworking mentee capable of handling complex work-related tasks is hugely beneficial for a mentor. Younger employees are highly dedicated to their careers, and mentors can strive to be ideal role models by coming to work early, staying off late to complete projects, and producing top-quality work. With an open mind, mentors stand to learn amply from their mentees. In the age of the digital and technological revolution, senior employees can fall a little behind with the latest in technology.
Senior employees aren't as comfortable with technology as younger employees are. For instance, a senior employee may have over 40 years of experience under his belt, but he may not be as proficient using the internet as a young, digital native. Having a mentee who can help you learn about them and how to use them while you help them guide their career can form the basis for a great symbiotic relationship.
High-Potential Mentoring Programs and Its Advantages
High potential employees are a precious asset for the company, but retaining them is a challenging task. With careful planning and consideration, companies need to ensure that they can appoint future leaders for their critical projects. High potential mentoring programs are an effective way for connecting young prospects, future leaders, and top performers with each other.
It is pivotal to engage high potential employees to engage and expose them to several different areas of the organization and help them develop their leadership skills. Mentoring programs should be created, focusing on these rising stars, and ensuring they get the necessary support to excel in their future critical roles. This activity can improve employee engagement, faster time to productivity, and leads to reduced attrition costs.
Promotes Collaborative Learning
Under collaborative mentoring programs, a mentoring circle is formed, which lets employees connect with peers with shared interests and learning objectives, enabling them to develop together. Each circle usually consists of an owner who assigns the number of participants and plans for when, how, and why the participants will meet in the circle. Recommendations for capping memberships are typically set at 5-8 employees, and it is a sufficiently ideal number.
The benefit of mentoring circles for companies is that it promotes knowledge sharing across different departments, which eventually expands the institutional knowledge pool. It leads to improved innovation as people with varying skill sets are connecting with each other to solve similar challenges.
For employees, a mentoring circle provides employees with an opportunity to connect with their colleagues who share the same interest. It facilitates bonds between people who may not have connected with each other under standard work culture. Mentoring circles are incredibly effective in helping employees get a sense of belonging by connecting them with like-minded peers. It provides an extra layer of support to the employees.
Additionally, organizations can set up circles for employees belonging to certain specific groups such as women in STEM fields, veterans, the LGBTQ community, and more.
Reduces HR Costs
There is a high cost associated with training new employees and acquiring top talents. The cost of acquiring new talents is generally higher than retaining existing ones; an effective mentoring program can significantly help companies reduce their hiring costs. Furthermore, most mentoring programs will have a senior employee appointed as a mentor within the organization. This ensures that the onboarding process for new employees or mentees is seamless, and they encounter fewer difficulties settling in the company.
Keys To Successful Mentoring Programs
Successful mentorship programs can help organizations build a robust talent pool that can be effectively used to achieve the most cherished company objectives. They are essential to improving workplace productivity. The points mentioned above are an exhaustive explanation of the benefits of implementing workplace mentoring programs.
To ensure you implement a successful workplace mentoring program, it is essential to ensure that programs are personal and not too procedural. Suppose the program is set to be a mandatory HR effort. In that case, the participants of the program are most likely going to dislike, feeling obligated to attend them, and not because they genuinely want to.
According to experts in the field, pairing the mentee with the right mentor is often the most challenging part of mentoring, and it is something no one seems to know much about. Some companies employ algorithms similar to those employed by dating sites, while others prefer to do it randomly. But the most successful mentoring programs give participants to suggest their choice of mentors and let the employees choose themselves.
Moreover, defining expectations is also essential. The term mentoring itself has different connotations for different people. Mentees must have a clear understanding that mentorships do not create an automatic path to promotion, but rather it is an investment in their professional and personal growth. Mentors should feel that their time is utilized properly and their services to the mentees are valued. This ensures that the benefits of a mentorship program are mutually realized.
Lastly, having a suggested structure or format for the mentoring program is helpful in ensuring the program starts positively. If there are no regular conversations about the structure of the mentoring program, mentors and mentees will never achieve the needed rapport for the program to be successful. As a best practice, mentors and mentees should be allowed to personalize their arrangements in a manner suitable to both of them.
Final Thoughts On The Importance of Workplace Mentoring Programs
In previous generations, mentorships were focused on employer-employee relationships. A boss would see his employee as a mentee and guide them to help them make a positive career progression. However, traditional methods of mentoring are no longer ideal, and companies are constantly searching for ways to improve their mentoring programs, which can help them connect better with their employees. A robust mentoring program is a constructive initiative that can align the employee's individual goals and objectives with the organizational goals.
For organizations, one of the most important aspects of a successful mentoring program is that it dramatically reduces employee turnover rates and improves retention rates. Today's business world is highly volatile, and it is imperative for organizations to ensure that they engage employees intellectually and emotionally. The employees often perceive mentoring programs to feel valued within the organization.
Most importantly, mentoring programs should not have a one-size-fits-all approach. It generally takes several attempts at mentoring before the organization finds a suitable model. Even though it may take extended periods of time to implement the right mentorship program, organizations should not haste and remain patient.
The importance of mentorship programs cannot be overlooked. It can significantly boost leadership skills amongst the mentors and the mentees and further motivate high-potential talents within the company. Above all, it improves overall job satisfaction, which inadvertently enhances productivity. Another critical component of a mentorship program is that it promotes a learning culture where knowledge is shared and discussed in a collaborative manner, indirectly nurturing teamwork amongst the participants of the mentoring program.