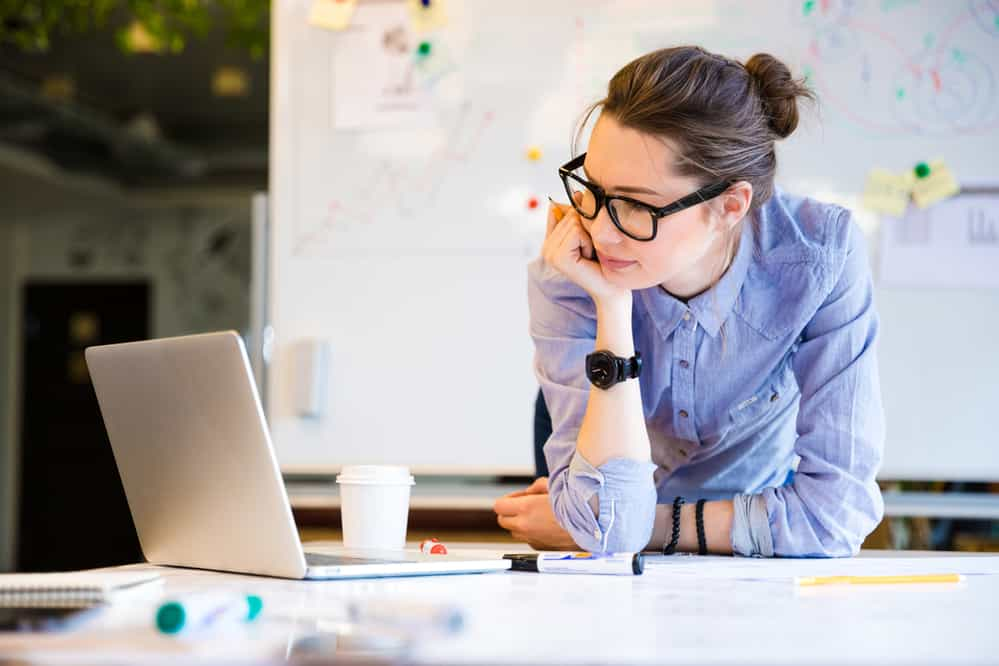 Employee Mentoring
Why Establish an Employee Mentoring Program
Omer Usanmaz
February 14 2022
The Benefits and Purpose of Workplace Mentoring Programs
Everyone has one thing in common in every learning and growing stage of our lives. Challenges. From a medical student to a law practicing attorney, everyone who desires to change whatever they do eventually faces obstacles and hindrances. There is nothing but complacency and inability to be flexible without these hurdles. To surmount the challenges one faces in any setting, and whether personal or professional or even public, there has to be someone who could guide anyone willing to step up to the plate. This is where mentors take in a higher gear.
A mentor is a person in any sector—from education to sports—who shares their acquired knowledge and valuable experience with someone building the foundation of their career or dream. Mentorship is one of the most underrated and critical development tools for mentees and organizations, respectively. Most companies, unfortunately, fail to create mentorship programs that align with their employees' career goals and values. As many companies have realized the importance and benefits of mentoring programs in today's workplace, mentorship programs have evolved to become ubiquitous and indispensable for competitive workplace culture and improved employee retention rates.
There have probably been several moments in your career or personal life where you need a mentor or have had a great mentoring experience. In the modern and corporate culture, mentors are instrumental in transferring the most invaluable knowledge and leadership skills to young professionals. It would be easier for them to achieve career goals and spur new growth opportunities. This article covers everything–from the benefits of mentorship programs in today's workplace to the types of mentoring programs–you need to know about successful mentoring programs.
The Powerful Purpose of Mentoring Program in the Workplace
Modern workplace culture and expectations have changed over the pandemic, and so do mentoring programs. With many advancements in technology, mentoring is no more "One-to-One" but "One-to-Many." Many organizations realized that the pandemic paved the way for mentorship programs to connect with the employees. The employees who felt trapped inside their homes and were deprived of the opportunities to be social found solace in these mentorship programs.
It is no news that today's workplace is no longer the same as two years ago and has been altered to meet this everlasting pandemic and its continuous impacts on employees and employers alike. Isn't it true that the appropriate connection at the right time between two right people changes everything? That's what the ultimate purpose of a workplace mentoring program is. In other words, a structured workplace mentoring program is an incredible way to create a company culture that highly prompts the experienced professionals of an organization to guide and share their knowledge with young or inexperienced employees.
Mentorship programs can help the employees stay connected, even when working from home, with each other, and across the organization. Everyone who has had a productive mentoring experience and mentoring relationship with their mentors knows how a workplace mentoring program can benefit the employees and organizations alike. Here are some benefits and essential purposes of mentoring in the workplace:
Mentoring Programs Improve Onboarding
An employee, especially a young and recently graduated employee, joins an organization as an associate or for entry-level jobs. Commonly, there will be a lot of information to take in—from training programs to getting used to the team members or the company culture. With mentors by their side, newbies can immediately plunge right into their responsibilities and duties with an adequate amount of knowledge and training.
For example, in Google Inc, the newly joined employees (they call them Nooglers) are supposed to undergo a 14 days program that teaches and trains them to understand Google's internal ecosystem. Then, the trained employees join a network called "Googler-to-Googler," where mentors help them onboard the Nooglers and understand their work culture and methodologies.
Meaningful Knowledge Sharing through Mentor-mentee Relationships
There's the little question of how mentoring helps organizations ensure high employee retention rates. However, there's more to it. Behind an increased and favorable retention rate, a considerable exchange of highly insightful business resources and knowledge feeds the employees with all the required skills, spanning from interpersonal skills to communication skills. This knowledge transfer is as much for employers and mentors as it is for the new employees of an organization because one of the enormous benefits of mentorship programs is a reduced employee turnover rate.
Besides improved retention rates and favorable employee turnover rates, there's something only mentees and mentors could experience and cherish for the rest of their lives: mentoring experience. It has been natural that a mentoring relationship evolves positively throughout history and results in a productive relationship and memorable experience.
Increased Job Satisfaction
Goal setting is not as easy as most people say or do. Mentees need to know their capabilities before setting their career goals in their professional journey. It is where mentors come and take the front stage. To develop future goals, you must know your standing in your specialization. Without goal setting, it is implausible that an employee would stay motivated and enthusiastic about the job and their future goals.
The truth is that employee retention is synonymous with job satisfaction and employee engagement. When mentors and mentees collaboratively foster lucrative productivity and project outcomes, they would likely feel content with their work and display increased job satisfaction.
Integration, Inclusion, and Business Awareness
A structured workplace mentoring program enables employees to actively interact with fellow employees and mentors, which cultivates strong communication skills and helps employees become aware of the organizational goals and objectives. With a diversity-focused mentoring program in place, organizations can effectively bring about inclusive workplace culture and business awareness among the newbies.
Types of Mentorship Programs in The Workplace
Usually, mentorship programs in a workplace are typecast with formal mentorship programs. Many people think that a mentoring program in a workplace is always a strict, tedious, entirely professional training and learning session. Contrary to what most people think of mentorship programs, a workplace mentorship program can be designed and implemented in many ways. Here are the major types of mentorship programs available in most organizations across the world:
Formal Mentoring Programs
For many reasons, most companies go with formal mentoring programs as they are more traditional and establish clear mentoring program objectives. Mentoring is a skill that is expected to have professional experience instead of informal or casual. One of the most favorable benefits of formal mentoring programs is the development of leadership skills among both the mentors and mentees.
As a formal program is directly correlated with career development and goal progress, any company would benefit from it, and most companies prefer a formal program to an informal one. This type of mentoring program can help employees—from experienced employees to junior employees—get a conceptual learning experience from their mentors and enjoy authentic mentor-mentee relationships throughout the program. A recent study conducted by a prominent university in the UK found that people with mentors are more likely to get promoted to higher roles and responsibilities five times more often than those without mentors.
Diversity-Focused Mentoring Programs
Did you know that women and minorities employees feel that they need diversity-focused mentoring programs than the overall employees for various reasons? Inclusion and gender equality are not just buzzwords in corporate culture but an emerging and revolutionary concept that focuses on providing opportunities and reducing the disparity between different cultures, nationalities, races, and gender.
It is well-known that female employees in a professional environment were often denied promotions and leadership positions throughout history. Now, things are different in corporate culture. As many companies now value diversity and inclusion in the workplace, female employees and minority groups can get more attention than ever before through diversity-focused mentoring programs and be in their element without facing any uncomfortable situation at work.
High-impact Mentoring Program
As one of the most highly efficient and recently introduced methods of a mentoring program, a high-impact mentoring program has made many organizations recognize the value and importance of this potential mentoring program as they are tailored to deliver more value and create opportunities for the mentors, mentees, and the organizations. Estimates show that employees from a high-impact mentoring program work 21% harder than employees from any other type of mentoring program. This translates to the fact that the longer an employee embraces this particular type of mentorship program, the more productive the results will be.
Reverse Mentoring Program
As the name suggests, reverse mentoring is a new phenomenon that enables relatively young employees in an organization to get paired with an experienced professional who will get mentored by the young employees, as opposed to any other mentoring program in the world. This is why many experienced mentors emphasize why the right mentoring pairs matter. The purpose of this mentorship program is for the mentor and mentee to find common grounds and share information with a bottom-up approach to establish transparency, equality, and collaboration in the workplace. Reverse mentoring programs in corporate culture can help employees and organizations overcome biases and create an equilibrium between different types of generations.
Group Mentoring Program
Group mentoring requires a mentor to work with more than one mentee at one time. Though it has not been a prevalent and frequently implemented type of mentoring, it doesn't mean group mentoring is less effective than other mentoring programs. The truth is that group mentoring is gradually gaining popularity as the pandemic makes many things unfavorable to many organizations and the employees as to time, available resources, and more. Most importantly, group mentoring is getting more attention now as almost everyone has adopted working from home and working on a virtual platform, such as mentoring software; it becomes easier for mentors and mentees to connect on a single platform simultaneously. That saves a lot of time and resources for the organization and the mentors on several occasions.
Mentoring Matters to Mentors, Mentees, and The Organization
The benefits of mentoring in the workplace are myriad—from leading an individual to get soaked in wisdom to facilitating a high level of employee engagement and retention rate. Statistically speaking, there would be an increase in the workplace mentoring programs usage percentage as many organizations, including the Fortune 500 companies, would be implementing a meaningful mentoring process in the foreseeable future. One of the beauties of mentorship programs is that they empower a wide range of people to benefit from them. Unlike coaching or traditional training programs that only focus on teaching and training an employee with information about what he has to know, mentoring programs go a step further and benefit everyone, from employees to employers. Moreover, mentoring programs offer what one needs to know and help an individual and organization leverage the existing resources and time to create opportunities and values for the future. This is why mentoring is crucial for an organization as a young employee. Below are the reasons why mentoring should be a prominent part of your organization:
The higher the skill base, the higher the productivity will be
Cost-effective and more accessible option when it comes to filling the leadership pipeline
Reduced employee turnover and increased employee engagement
Creating a Culture of Accountability and Consistent Success
A constructive approach to mentorship programs in the workplace can produce many positive, lucrative, and lasting benefits to mentees, mentors, and the organization. As the whole world is more connected now than ever before, organizations of any type and size should consider bringing in engaging and conceptual mentoring programs for their employees with professional experience and structured workplace mentoring programs. With an effective mentoring program in place and operational, an organization can effectively create a culture of accountability and leadership in their employees, leading to higher engagement in the workplace and a sense of value for employees.