Learning with Mentors, Peer & Coaches
Help your employees learn from meaningful connections within the enterprise.
Short term and long term connections to help with:
Onboarding
Career conversations
Upskilling
Job specific learning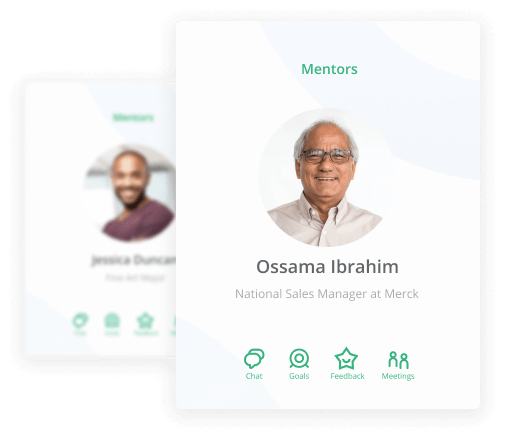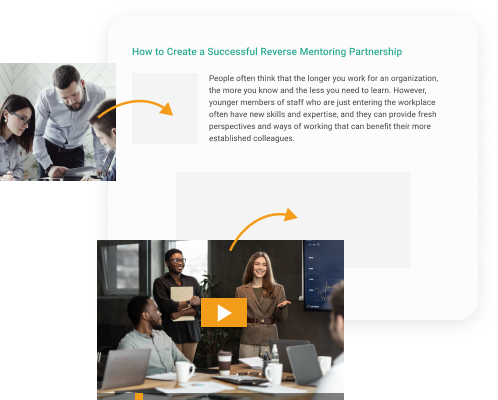 Create Single Lessons & Learning Paths
Collect your company's knowledge in one place and improve upskilling.
Articles
Images
Videos
Slideshows
External links
LMS Integrations

Quiz (coming soon)

SCORM (coming soon)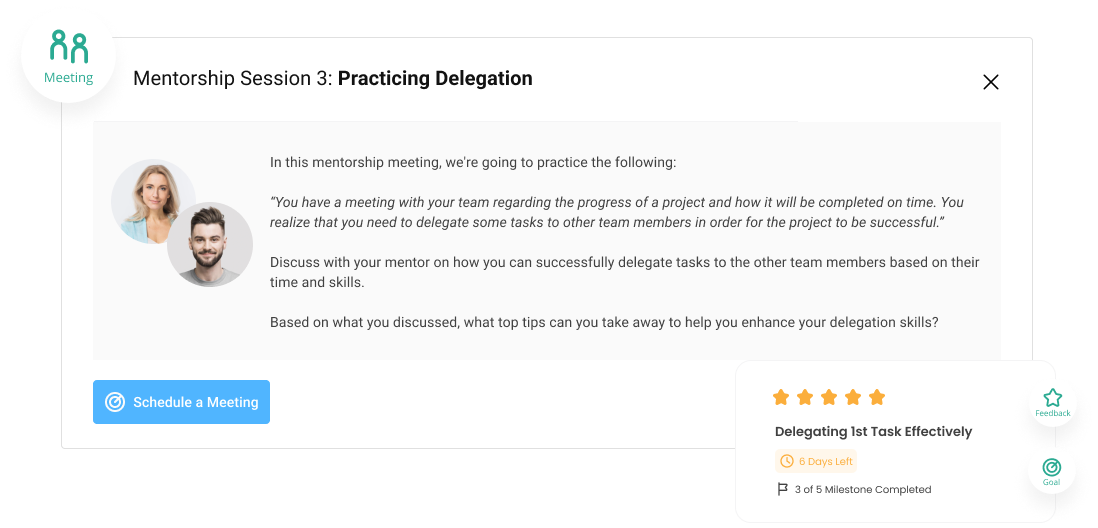 Create Mentorship & Peer Learning Opportunities
Provide discussion content from Qooper's library of training agendas for effective mentorship and peer learning opportunities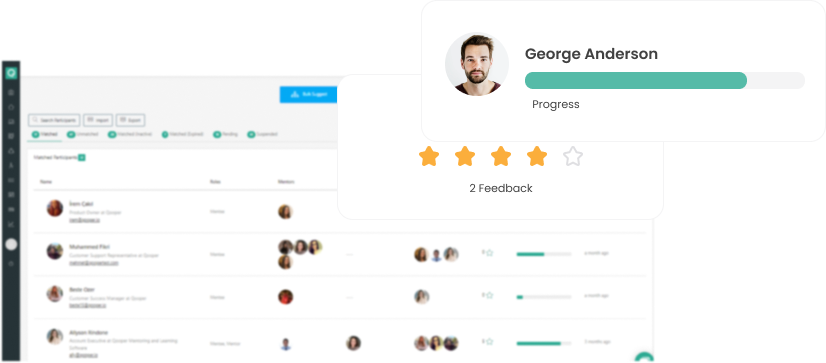 Track Mentorship & Learning Progress
Track progress and review feedback.
Detect which learners are stuck and re-engage them with tailored content.
Visualize Reports & Learning Trends in Your Organization
Gather live analytics and learner progress. Gather survey responses, integrate with HRIS and calculate ROI.