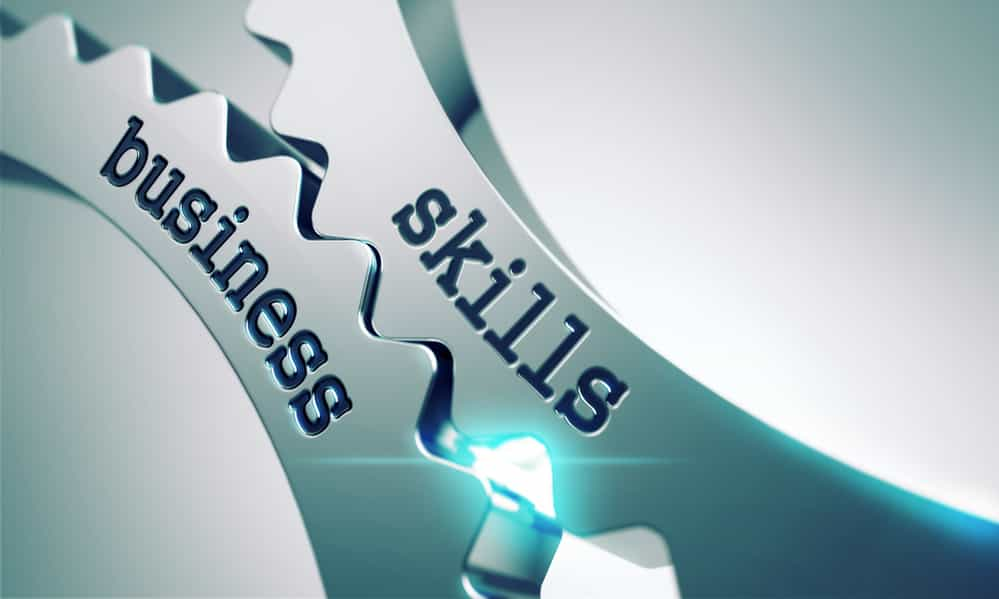 HiPo/Leadership Development
Essential skills of Future Leaders to be Successful
Omer Usanmaz
April 28 2022
Do you know what are the essential skills needed for future leaders to succeed in their careers? Completing the work assigned to you and having the required technical skills to complete the job isn't enough; a lot beyond basic skills are needed to reach leadership roles and be successful business leaders. What is critical in becoming a good leader? It includes a set of attributes such as communication skills, coordination with the team, the potential to make the right business decisions, amongst others.
The business aspects of an organization are changing quickly, and organizations demand a lot from their leaders. Effective leadership with a lot of new modern changes is needed to be adapted for the organization's future success. The world is going as fast as beyond artificial intelligence, machine learning, and senior leaders must get hands on the key skill needed to gain a competitive edge.
Different Leadership Styles
Leaders are those who motivate their team towards success and encourage them in their career path to becoming more productive and act as an effective team that creates more value to the organization. As you reach higher levels of your career and become a leader, you will start approaching different situations with a different style as per the situation's demand; this is called leadership style. There are different types of leadership styles let's take a look at them:
Authoritative leaders are people who make all the decisions by themselves without taking any input from their team or people who work under them. This type of leadership style is not usually preferred and doesn't work well when coordinating with the team resulting in less productive team members. Authoritative leaders make all the decisions by themselves; other team members may feel they have not contributed any ideas and that their voices are not heard. It is useful only in situations when quick decisions are to be made.
A coaching leader strives to bring personal growth to every team member, collaborating with them and asking about their difficulties if they face any. This type of leader guides the team and increases their growth opportunity by helping them overcome obstacles they face. Through SWOT analysis, the team's strengths and weaknesses are identified. This helps create successful leaders.
Delegative leaders trust their team and help them bring out the best in them to achieve organizational values, which drives the organizations to success. They are allowed to work at their own pace, they come up with innovative ideas, and future leaders are cultivated in this type of leadership style. This management style results in a highly productive work environment and drives employees towards personal growth, which brings out every team member's leadership potential.
Democratic leadership works in a way where the team members are asked to be involved in every discussion and their opinions are valued. This type of leader will have a highly engaged and productive team driving the organizations to success. It leads to growth opportunity for the business as the team is actively involved in the process with the leader.
Strategic leaders have leadership skills that focus on bringing out the best from the team in achieving organizational values. They lead, plan and guide the team to bring the most productivity to achieve the results. They hear the team's opinions and give their feedback on professional development; this management style aims to achieve the results by motivating employees to be ambitious and goal-oriented.
Transactional leadership works in a way that the team is supposed to achieve its target, and the leader cares only about whether the job is done. For example, suppose the employee must achieve a certain sales target, the senior executive enquires only about the target, and if it is done, they are rewarded, or they are assigned to complete the target soon. Employees do not much like this type of leadership, but still, in certain organizations, it is found to help achieve targets.
Transformation leaders always have an eye on how the business landscape changes and push their employees towards innovative ideas, their next launch or product, and what they can bring to the table to enhance business growth. For example, Jeff Bezos is considered a transformational leader, as he always acts toward bringing in new changes to e-commerce and is driven by innovative ideas.
Visionary leaders lead with emotional intelligence to make their final goals achievable, stating how the outcome should be and taking actions towards achieving it. These people have the leadership skills to drive the team towards achieving the vision and help them visualize what they have in mind by explaining the clear goals, an actionable plan, and work strategy, expecting the team to bring the vision into action with their skills.
There are different leadership styles, and you may adopt anything which will make you a successful leader for your team. Be a strong leader who aids the team in their difficulty, with active listening and collaboration with your team to help them achieve your organizational goals. Whether you are a senior executive looking to reach the next level or aspiring to become a successful leader, leadership training programs can help you acquire timeless leadership skills needed to become a good leader.
What Are The Ten Qualities Of A Good Leader That Make Them Successful?
You may not be the CEO of your company yet, but one day you may be called to lead and manage a group of people. In such a case, you should be ready to take the lead and mentor, coordinate, and manage the team effectively to bring value to your company. Effective leaders have certain qualities that make them stand out, and they have a different approach to leadership which makes them unique. As a future-ready leader, you must possess these basic skills and a growth mindset:
Create a vision and inspire your team to embrace it.
Align your team's values, objectives, and behavior with the vision.
Create tangible, measurable, and observable results.
You can find here the ten qualities of a good leader, and you must possess these qualities to achieve your leadership potential:
A good leader always focuses on current as well as future organization's plans. They always have an eye on the improvement of the firm and envision their future goals to take action in the present. They focus on the goal of achieving success for the company no matter how hard the situation gets or the distractions they face.
A team can achieve their goals well with a supportive leader on their side who never gives up on the team. The quality to support others and lift them when stuck makes a good leader even more special. It creates a positive relationship between the team and leader, resulting in a more productive environment and personal development of the team members.
Being emphatical will help you understand why a particular employee is not performing well and how you can help them. You must try to understand their problems and develop a solution that can help them do better. When a leader behaves with empathy toward their team, the team feels more comfortable sharing what they feel and their difficulties, resulting in a good workplace environment.
A growth mindset and critical thinking ability can help leaders manage difficult situations and succeed ahead of the competition. A leader with a growth mindset always looks for opportunities to grow even in difficult situations and guides the team to be more responsible and organized in their work. They take charge of every outcome from the team and will not blame the team in any case of failure.
A leader must have the practice of deep listening and understand what an individual is up to and respect their ideas or thoughts, which brings trust, and it is a human skill every leader must possess to get a good understanding of the team. A leader who is respectful towards their team is respected in the back and has a good connection with the team. It will create a bond between the team and the leader, making the workspace more comfortable.
Being transparent creates credibility for the leader among the team members. A transparent leader is open with the team making them more comfortable. The team performs well in group meetings or discussions with more insightful thoughts and ideas, resulting in the organization's success. There are many good outcomes such as a productive environment, trust among the team, and satisfied employees with great freedom.
Effective leaders are always on top of their communication skills, making it easier for the team to understand and convey the message on point. Effective communication skills lead to a good understanding of the project's needs. The team's response and the outcome will be better as they clearly and concisely grasp the message without miscommunication. This soft skill is always expected from leaders to lead their team better and cultivate connections among the team members.
You must be grateful for the opportunities that come your way and lead them with your maximum potential, as nothing is easy in this world. Gratitude is expected from a leader to build connections among peers, and saying 'thank you' and nice things to your team makes you a respectful and authentic figure in front of the team. A leadership position comes with many responsibilities; being grateful will make you a happy person, stress-free, and good for your health and future.
Great leaders are expected to be good listeners, and it is a skill that can make things easy for them and the people around them. Effective listening is a soft skill needed for a good leader who observes things and provides insightful feedback to the team. One cannot show empathy or respect if they don't properly listen to what people say. Active listening can improve the strength of the team and the leader, making communication easier and productivity better.
A courageous leader is one who every company needs and looks for as a capability, as everything revolves around this one quality. Be it handling a grumpy client, a stubborn team member, or whatever comes with courage; a leader feels handling the daily tasks with ease. The team also feels comfortable being with a courageous leader capable of solving any issue. They have the strength and resilience to carry on challenging tasks and confidently move ahead.
There are many good qualities and discipline expected from a leader. As you climb the ladder of growth and reach the next levels of your career, it is a must to develop these essential qualities that help your professional growth and determine the success of your organization. You will already have some of the qualities mentioned above; make yourself a successful leader by acquiring all the necessary qualities to serve your organizational values better.
Positive work qualities for Effective Leadership
Everyone is a leader in their life, be it in work, family, in an organization, or in a team, but you fail to possess certain work qualities that positively impact effective leadership. Each one of you must possess, develop, and cultivate these qualities to make a positive impact on your environment:
Connecting with people is a skill that can make communication easy and attract clients seamlessly. Engaging and connecting more can make you an approachable leader as people see you as a go-to person with whom they depend upon and have their queries/problems solved easily.
Successful leaders bring a sense of optimism with them. This helps them get past the problem and be open to new solutions. An optimistic leader encourages the team to be more assertive and helps employees overcome their weak points by giving necessary feedback.
Conflict management is an essential skill needed from a leader to create a healthy work environment that promotes productivity in the workspace. Every team and a team member will have conflicts over their work or some issues. The leader must have the quality to resolve conflicts and keep the team organized because only a united team can function at its best. It is the leader's responsibility to create a bond between the team members and remove frictions that arise in terms of work or any misunderstandings.
Driving results in business is not an easy task; it is done with the help of team members' coordination and hard work; in times of hurdles, the team needs a push and encouragement, which makes them feel motivated and work towards achieving the goal. Leaders must take the responsibility to encourage the team and make them feel involved as an important part of the company. Make your team feel their importance by encouraging and appreciating their small wins. A little motivation will make them feel happy, and there will be an increase in productivity.
Appreciation is a tool that every leader must take in hand to make your team feel motivated and achieve long-term success. An employee performs his best when given a word of appreciation or a small momentum which makes them gain energy and work to their fullest potential. Team members always feel the need to get appreciated and noted by their leaders for good performance. Always be thankful for your team's hard work and make it a practice to give them appreciation, even if it's a small win.
Leaders are pillars of success who handle every pressure that comes without affecting the process or results and strengthen the team's relationship to deliver results that make the organization grow more effectively. These are timeless leadership skills that you must possess to handle a team effectively, bring out the best results from them, and deliver extraordinary results to your company. Great leadership skills are not learnt in a day. It takes immense patience, learning, experience and all it takes is hard work and perseverance to improve your leadership qualities over the years, making you the best leader.
Develop Good Qualities To Be The Best Leader
Anyone can be a leader; it's a skill that can be developed. It is about how you lead, positively handle the team, and how motivated and passionate you are about handling the role and bringing success to your company. If you feel you lack some of the qualities or traits mentioned above and want training to get groomed with all the necessary skills to be the best future leader, you can attend a leadership training program that brings your best qualities out. The important thing is that all of us can be good leaders by learning the ins and outs of the position. There are ways to build your future leadership skills today by attending leadership training programs that give a lot of learning experience to make you an inspiring leader.