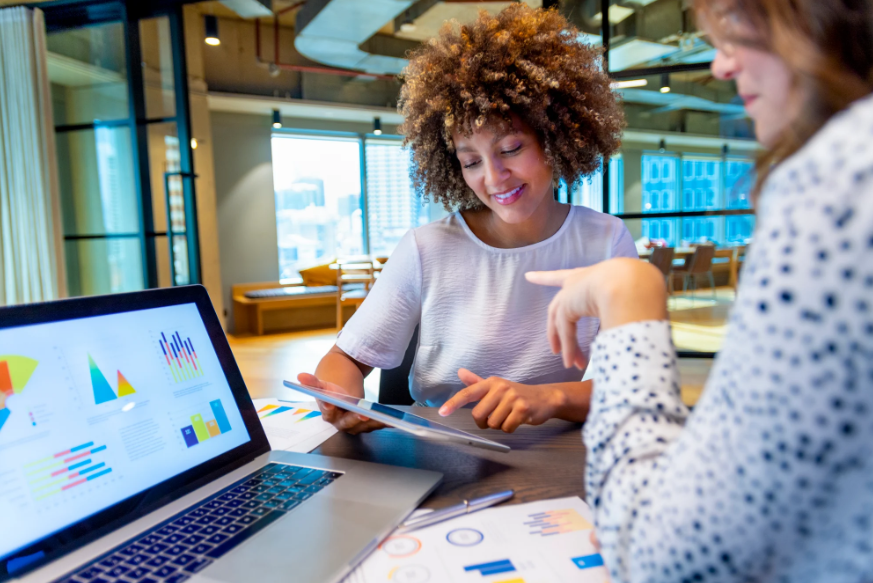 DE&I
DEI Metrics - A Progressive Step Toward An Inclusive Workplace
Omer Usanmaz
April 27 2023
Organizations are responsible for ensuring an inclusive and diverse working environment for all their employees. You must constantly strive to bring a change in your workspace, making it an inclusive organization. You should provide equal opportunities and benefits for all employees, including female and black employees, without bias, even if it is unconscious bias.
How can your organization maintain diversity, equity, and inclusion? Is there a comprehensive strategy to turn your workplace culture into an inclusive one for employees? You can use DEI metrics to track your progress towards becoming inclusive workplaces, which would bring a change in the employee level of satisfaction and organizational performance.
What Are DEI Metrics?
DEI is the abbreviation of diversity, equity, and inclusion. Companies use these metrics to evaluate their work environment and make it free from unfair practices, cultural issues, gender disparity, and managemental biases. These metrics help you analyze the results of your activities to promote DEI in your organization. It can also help improve collaboration among employees by taking active measures to boost employee satisfaction throughout the organization.
DEI metrics help you maintain fair practices, boost your company's credibility, and certain specific DEI metrics help you manage financial returns. It also helps discover the voices of all employees without discrimination and ensures that their concerns and feelings are accepted and validated. It is an excellent step for organizations that march toward making their work ecosystem an equitable workplace for everyone.
Some Useful DEI Metrics For Your Organization
There are numerous metrics to measure your DEI efforts. Choose the applicable metrics that suit your approach to driving effective results. Find a few metrics that would help you with tracking your DEI activities.
Hiring
A study by NBER states that there is about a 2.7% chance of hiring panels favoring male employees over female employees in hiring practices. The same survey also highlighted a reduction in the events of black employees getting a callback from the hiring panel compared to white employees. You should ensure that no unintentional bias is involved in your company's hiring process.
To validate your recruitment process, you should discover candidates from diverse backgrounds, cultures, races, gender, religion, etc. You can make your recruitment board diverse to symbolize hope for potential candidates to join your organization and ensure they follow your company's diversity goals.
Representation
It is highly critical to have a diverse workforce in your organization, including senior leadership. It establishes the credibility of your company culture to your to-be employees. It would help if you took active measures to enhance the way of representing the underrepresented employees in your organization. You can collect employee feedback to find them, analyze their areas of challenge, and take necessary actions to improve their state and participation rate at your organization.
Retention
There is no point in hiring people from diverse backgrounds and underprivileged groups if you do not take proactive measures to retain them in your organization. You can get insights into the employee retention rate at your organization and collect data about your employee demographics to examine employees' experiences. Please take action to eradicate their difficulties in your workplace.
You can send frequent surveys and conduct DEI-focused initiatives to understand their concerns and address potential biases. This can ensure their critical roles in your organization's growth and make them feel validated. It can also improve the entire employee lifecycle and reduce employee turnover.
Advancement
Your organization should establish diversity and inclusion in all aspects. It is advisable to introduce a diversity initiative to promote DEI activities. It would help if you were keen on eradicating potential biases that affect employee career progression. It is essential to have employees from underrepresented groups among the C-suite leaders.
Your work continues after hiring diverse employees in your organization. It is your responsibility to help them with their career goals irrespective of their class status, gender identities, etc. As inclusive leaders, their inclusion efforts can considerably change your organizational growth. Let all employees excel in their careers and improve the employee advancement rate.
Worker Satisfaction
Employee satisfaction is central to improving employee retention rates and increasing company innovation. You can conduct employee engagement surveys to evaluate who is dissatisfied with their job and who is satisfied with their work. You can use this data to see if the employees who are bothered belong to a particular community or group.
You can also collect information about whether every employee has the same advantage of learning, access to equipment for employees, etc. Conduct assessments of inclusion level and development programs, and bring diversity in company leadership to improve the employee experience.
ERG
Employee Resource Groups can be of great help in improving the inclusivity of your organization. ERGs are groups formed by employees who share similar experiences and mindsets. They work toward building a space where every employee feels a sense of belonging to their organization. You can support these groups by encouraging other teams to support them and funding their initiatives and events.
You can analyze the participation rate of ERGs, and if there is any hesitation among employees to join ERGs, ensure you mitigate the issues by examining ERGs and implementing inclusive measures.
Accessibility
Your organization should be a place where all employees feel accepted and valued. It is essential to make sure you offer enough facilities to make them feel comfortable. It is advisable to check if employees feel discomfort in using bathroom facilities. You can provide necessary paternity leave for newbie parents and ensure your company is safe for breastfeeding mothers.
You can also check if you are giving importance to all employees while curating organizational holidays. You should reevaluate these areas and make necessary improvements to ensure all employees are safe and comfortable in your workplace.
Equality in Pay
You need to check if there is any gender pay gap in your organization. It can become a significant issue against inclusion and diversity practices. Employees from underrepresented communities and another gender often tend to feel that other employees are paid more irrespective of the similar workload. It is vital to conduct a pay equity analysis and find out if any such condition prevails in your organization. You can then offer pay equity to all employees while promoting gender diversity in your organization.
Leadership
Organizations should focus on bringing diversity to the senior leadership level. Female and black employees still face great challenges in climbing up the ladder in their organizations. It is of great importance for you to have members of diverse backgrounds, communities, races, etc., in the company leadership to bring comfort and acceptance to all other employees. Have a goal in mind to develop an inclusive leadership team.
Mentorship Initiatives
You should regularly assess your existing mentorship programs and ensure they are accessible to all employees in your organization. It is one of the ways to measure your DEI efforts. You can evaluate the effectiveness of these programs by examining the time spent during each program and the values gained through these sessions. You can bring a practice of reframing these mentorship programs according to the requirements of the employees and based on the value these programs create in them.
Significance of These DEI Metrics
Organizations need help identifying all the problems and challenges related to DEI in their workspace. You may miss some critical issues and need help finding what it is to address them promptly. In such cases, DEI metrics can greatly help your organization. A few benefits of DEI metrics are given below.
Improves Overall Company Performance
If you make conscious efforts to create an inclusive and better workplace for your employees, they become content with their work, which ultimately boosts their productivity and helps in improving the overall business growth. It is observed that organizations with the best DEI practices are likely to achieve their business targets and goals twice as fast as other organizations.
Enhances Employee Collaboration
The practice of inclusive leaders can be a significant step in improving employee satisfaction and collaboration. Inclusive leaders can bring the best out of their team members, ensuring they all bring their 100%. They value the suggestion and work of every team member, creating a sense of confidence and validation in them. It boosts employee collaboration and promotes an inclusive work environment.
Boosts Company Innovation
Employing people from diverse cultures and backgrounds improves creative and innovative thinking. You can get critical insights and perspectives from people of different backgrounds, which can help in improving company innovation and mitigate potential risks beforehand. Using specific DEI metrics can also help you with insights into potential financial risks and help resolve them on time.
How to Drive Change With DEI Metrics
You cannot witness changes if you concentrate on analyzing and collecting DEI metrics data. It is just the initial phase to understanding where your organization lacks and what areas of improvement you should focus on improving. You can then focus on introducing new facilities and improvement and development initiatives to move forward. It would help if you kept working toward progressing as an inclusive workplace by bringing various changes into your organization, including company culture, management policies, etc., to achieve your DEI goals using DEI metrics.
Here is how "The Brew" helped one of its clients using DEI metrics. Their client, who belongs to the food industry, faced challenges with employee retention. "The Brew" collected demographic data from their datasets, implemented tools to recruit the right candidate who fits their organizational requirements, and made changes in their hiring method to mitigate the issue. They witnessed a 64% reduction in new employee attrition, thereby reducing employee turnaround.
Start Using DEI Metrics to Witness Real Change
It would be best if you started using DEI metrics to know which DEI initiative is working and which is not. With the help of DEI metrics, you can gather data and create a coordinated strategy that can benefit your employees and help you progress toward creating a diverse, inclusive, and equal workspace where all of your employees feel validated, accepted, and belong.
Start using DEI metrics to bring positive change in your organization and become a company that offers an inclusive workplace for all employees.