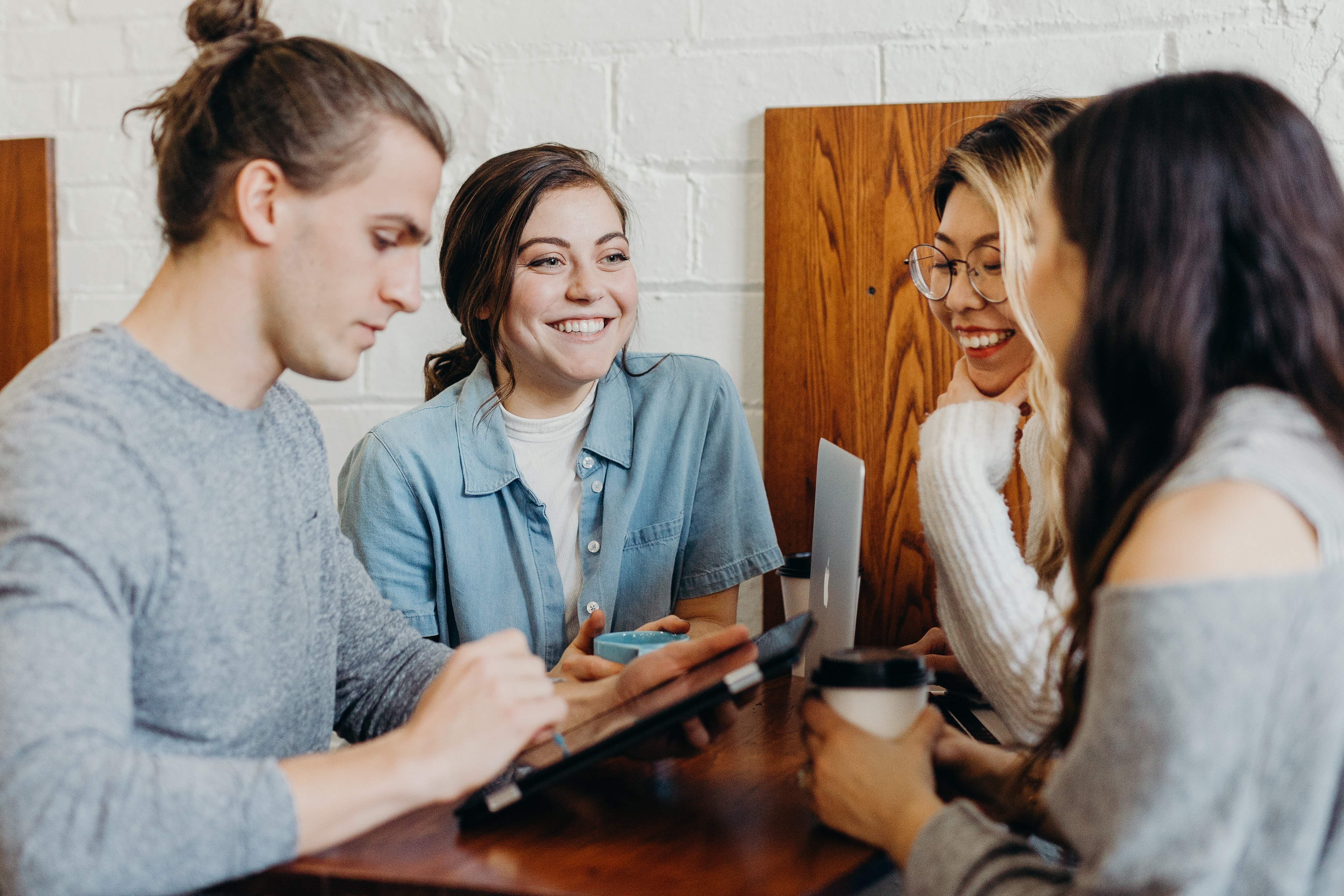 Upskilling
What Is Upskilling?: Benefits and Importance in the Workplace
Omer Usanmaz
January 31 2023
The employees are the organization's backbone. When they are delighted with the work quality or the detailed employee training to meet the required standards, it substantially benefits client satisfaction, retention, and revenue while promoting career development. Upskilling brings joy, pride and confidence to every employee. Read this blog to learn more about the importance of upskilling.
What Does It Mean to Upskill?
The upskilling process involves understanding and resolving the gaps, scope of improvement, and weaknesses of the employees in unity with their role, growth, and future benefits within the organization. The upskilling development programs are of numerous types like digital, in-person, and hybrid, and with time have grown to follow a development strategy to meet the requirements of individual employees.
In the upskilling process, the employees would typically attend seminars and webinars, followed by interactive online courses and in-person sessions with senior colleagues, employees, and managers.
The Importance of Upskilling Employees
The modern workplace is ever-evolving, and the best way for businesses to keep up with the pace of change is to ensure their employees have the competencies needed to deliver high-quality work. Studies have shown that employee upskilling enables businesses to stay ahead of the curve in key areas such as innovation and productivity and creates a more engaged workforce overall. Not only does this give companies a competitive edge in their respective industries, but it can also lead to attracting a wider pool of talent by providing workers with learning and development opportunities that they could otherwise take years to acquire. Employees who consistently enhance their skills through upskilling should be celebrated and rewarded, too, since they are the cornerstone of any organization's success.
The satisfaction of an employee, along with their upskilling, is paramount in the present agile world, where quality and deliverables are substantially emphasized. The allotment of appropriate training managers can help employees improve their professional development, learn valuable skills, and put forward a progressive approach, thereby attracting and retaining newer talent and customers.
It is observable that following the pandemic period, the entire world has shifted technologically, emphasizing the concept of a digital world, requiring employees to upskill as per the development opportunities. With the concept of work-from-home growing in importance, the requirement for organizations to enhance efficiency requires their current employees to undergo virtual and in-person soft skills upskilling through development sessions and a personalized training module.
The Benefits of Upskilling Employees
There are numerous short and long-term benefits of training employees. Let's walk through the benefits to understand the scope of upskilling and the various real-time advantages of employing a custom training program.
Improving the Employee Retention Rate
The employees have gradually emphasized understanding and constantly scrutinized their role within the organization to develop, grow and upskill in the future. The growing rate of resignations is relatively larger in established organizations compared to the massive growth in employees within small and medium organizations.
The employees of the present generation are constantly looking for lucrative career opportunities. The goal is to keep themselves occupied with an emphasis on workforce training to gain beneficial knowledge through which they can progress. If their requirements or sense of fulfillment is not met, they rarely hesitate to resign, shift, and in certain extreme cases, disregard the current role.
When an organization invests in training its employees, they portray a mutual understanding. This is characterized by highlighting equal growth and reciprocating to meet personal and professional pursuits while providing knowledge and retaining their interest, engagement, and fulfillment.
Discover and Remediate Organizational Gaps
In an organization, it is vital to ensure employees are constantly developing their soft and hard skills through employee training programs. While upskilling focuses on the employee's growth journey, it is equally important to understand and close organizational gaps. The entire journey of an employee's personal growth amidst the organization's professional growth is mutual.
When analyzing the scope for upskilling an organization, one can understand its gaps or vulnerabilities. This can be remediated and transformed to benefit the organization through annual goals. To effectively bridge these gaps, it is essential to constantly grow and develop in relevant fields on client interactions, quality of deliverables, and contextual understanding. Other employee skill sets that can be boosted include negotiation, emotional quotient, time management, teamwork, handling disagreements, and other similar skill sets. These skills might be needed during idea validation processes and when implementing different projects/campaigns.
Suppose all employees are treated at par and are upskilled towards handling different aspects of the organization and working with one another, a sense of cohesion. In that case, quality and growth can be witnessed. This helps in remediating organizational gaps and ensuring a boost in employee morale.
Preserving Income
Hiring new employees can substantially affect revenue and the income retained. While upskilling employees through formal training may have associated costs, they are relatively long-term skills that can benefit and help employees feel validated while enhancing the organization's immediate and future prospectus.
The practical training and upskilling process can accommodate nearly every field, industry, and cost requirement. In adverse events requiring enhanced cost management and income control, employees can be upskilled through various sources with certifications, reviewable content, and submissions, promoting quality, networking, and disciplined career growth.
Preparation for Contingencies
There are various challenges an organization faces during the most unexpected times. These challenges may be senior employees developing health complications, junior employees expressing sudden demands for benefits, unexpected resignations, and a lot more. The skill training process ensures a collective sense of development within the organization, irrespective of challenges.
The employees can temporarily or for the long term accommodate each other's roles, compensate for gaps, and even remain prepared for sudden developments and requirements.
This would help the organization refine processes, and understand employees and their roles better while saving costs and other training-related expenses, as the existing employees would be aware of policies and the organization's professional growth objectives.
Emphasizes Knowledgeable Growth
The process of learning and gaining cross-domain knowledge and, alternatively, specialized knowledge is always important. The numerous sudden opportunities for growth and development are extremely volatile and require proactive emphasis to be effectively leveraged.
The prospect of shifting between a stage of working and learning can benefit the employees' interest in work quality and dedication and, most importantly, attune them to always prepare for the uncertain future. This approach benefits the organization and employees through growth and income and helps maintain relations while staying in touch with the foundational reality.
Alluring Talent
The present generation of millennial candidates is searching for opportunities related to growth, personal development, and, most importantly, a multivariate role encompassing their contribution toward a fruitful future. The organization's portrayal of an environment benefitting and emphasizing personal development and future growth is attractive and boosts morale for suitable candidates.
The additional benefit present is numerous candidates from the present generation emphasize learning and development of their current skills over income, as they have a wide variety of progressively higher goals to achieve. There is the possibility of attracting candidates who would put in substantial effort and ensure a positive impact, as they may primarily rely on the annual salary and experience earned. A progressively growing organization that has minimized skills gaps and merged with talented employees with key skills has a commercial advantage.
Motivation and Satisfaction for Employees
It is largely emphasized that an employer is true to nature when the employees are satisfied and retained. The possibilities of minor conflicts and disagreements are normal. But, for every organization, helping their employees by validating them, upskilling them to eliminate skill gaps, and generally maintaining a sense of pleasantry, is crucial for the organization's long-term prospectus and vitality.
The most straightforward and beneficial method of ensuring this is through upskilling, where the employees are exposed to relevant knowledge, interaction, and, most importantly, a meaningful involvement apart from their regular tasks. The employer who can empower employees and staff can truly highlight their achievement of a workspace following a path of consonance and profit.
Motivation and Customer Satisfaction
As it is believed that the first impression is always the best, the organization needs to monitor, sustain and ensure cohesion in matters of employee quality, retention, digital skills, technical skills, and, most importantly, customer handling. When employees can easily cater to a diverse range of customers while also handling interdisciplinary roles, the benefits extended to the customers are substantial, thereby retaining them for the long-term period.
Happy customers are the primary drivers of any organization's reputation, profit, and market relativity. The portrayal of an organization run by keen, knowledgeable, and largely open-minded employees is a major point of progression for a client. When upskilled towards identifying, understanding, and resolving client challenges and problems or simply acknowledging queries, the employees can ensure satisfied customers.
Is It Better to Upskill Existing Employees or Hire New Employees?
A major question that hinders the growth of an organization is understanding if it is better to upskill or employ and hire new employees. There are benefits to both, but upskilling employees prove to be a relatively better alternative. Let us understand why.
When upskilling employees, their expertise about the organization's processes and various customers based on their job roles is the most important factor. It is easier to upskill and train existing employees. There are also additional benefits, such as the overall cost-benefit, reduced risks of non-compliance or escalations, and, very importantly, it is important to portray a culture of learning and progressive development.
Hiring employees is also beneficial, but upskilling provides numerous short-term, long-term, and immediate benefits and can lead to a highly positive market reputation, remediation of skill gaps, and growth. From a customer's perspective, employers effectively retain employees with steady growth, placing an impression of stability, confidence, and overall allure, thereby garnering customer loyalty.