Easy To Use Mentoring & Mentor Platform to Connect Mentors with Mentees
Connect, engage, and enable a seamless experience on an all-inclusive mentoring platform with chat, integrated video call, goal setting, meeting scheduler, feedback, and many more. Create career paths with corporate mentoring programs with the help of different mentoring models.
Schedule a Demo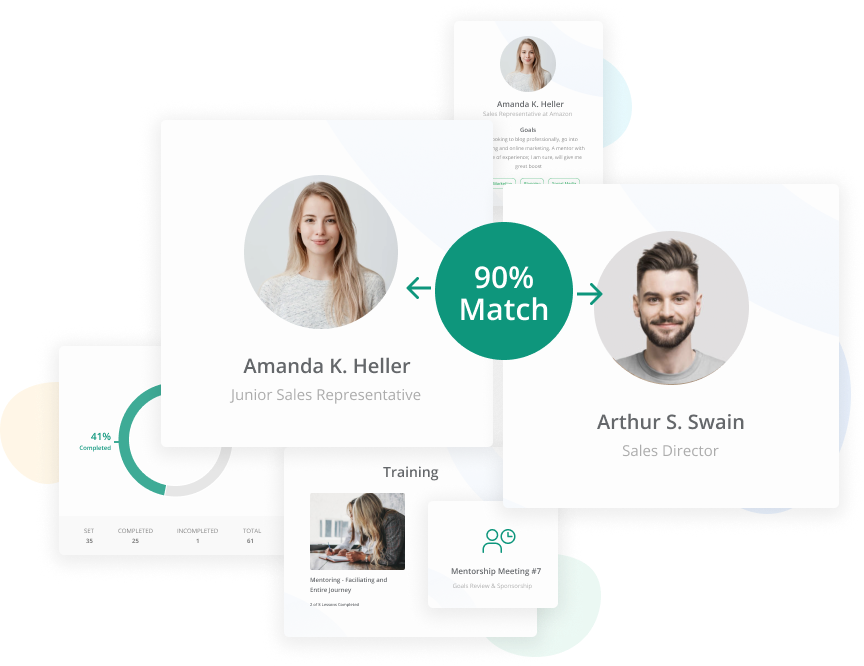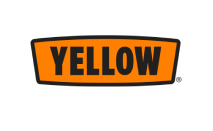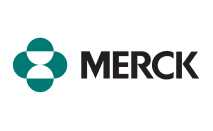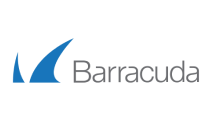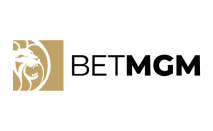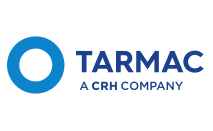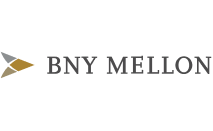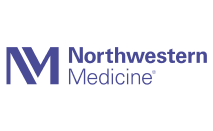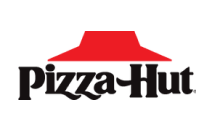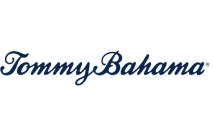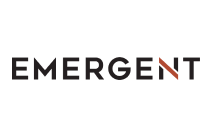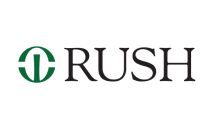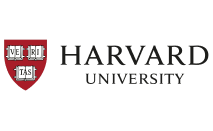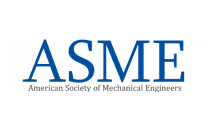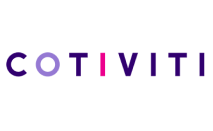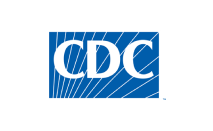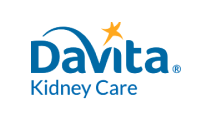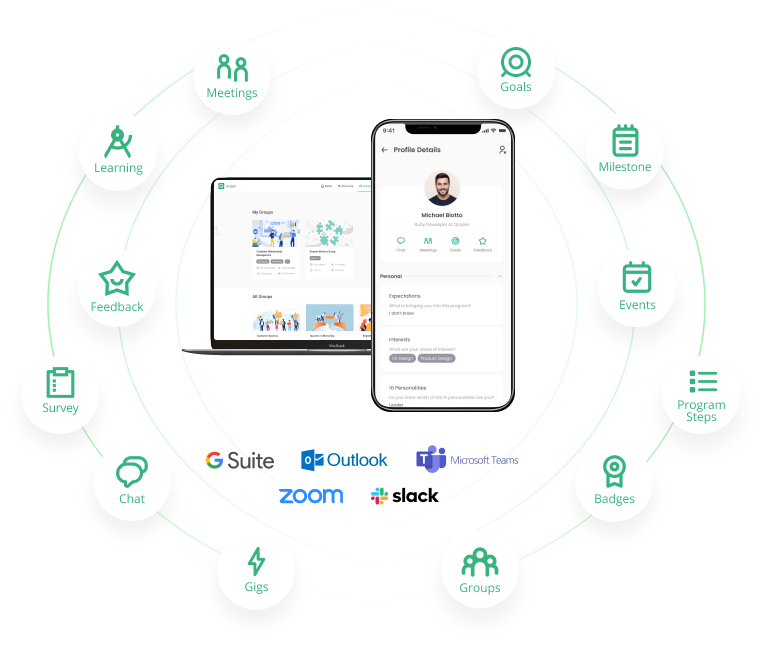 Engage on a Seamless
Mentor Platform & Mentoring App
A modern virtual mentor platform for the mentors and mentees to connect, engage, develop and create mentoring relationships, meaningful connections and a mentoring culture
Easy to use award-winning online mentoring platform making the program managers' job easier - no training required
Fully integrated employee mentoring solution and effective mentoring programs for enterprises, nonprofit organizations and universities
Multi-lingual online mentoring software for career success, succession planning, leadership development, skills development, employee engagement and employee connectivity
Schedule a Demo
Mentor Mentee
Match Suggestions & Introduction
Eliminate mentor matching work on Excel spreadsheets and remove politics with Qooper Smart Mentor Matching Algorithm suggestion a for convenient match. Develop career advancement through one-on-one mentoring sessions once Qooper's pairing algorithm finds the perfect match for your participants.
Bulk Mentor Suggest
Manual Matching
Self-Matching
Auto-Match
Customizable Algorithm
Schedule a Demo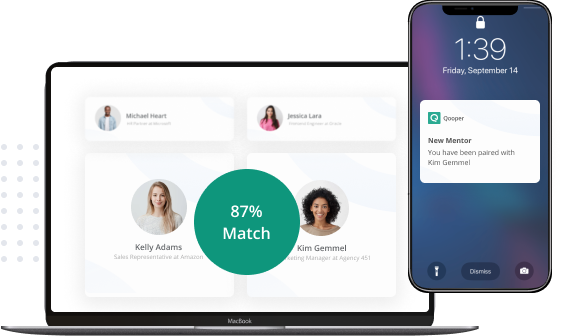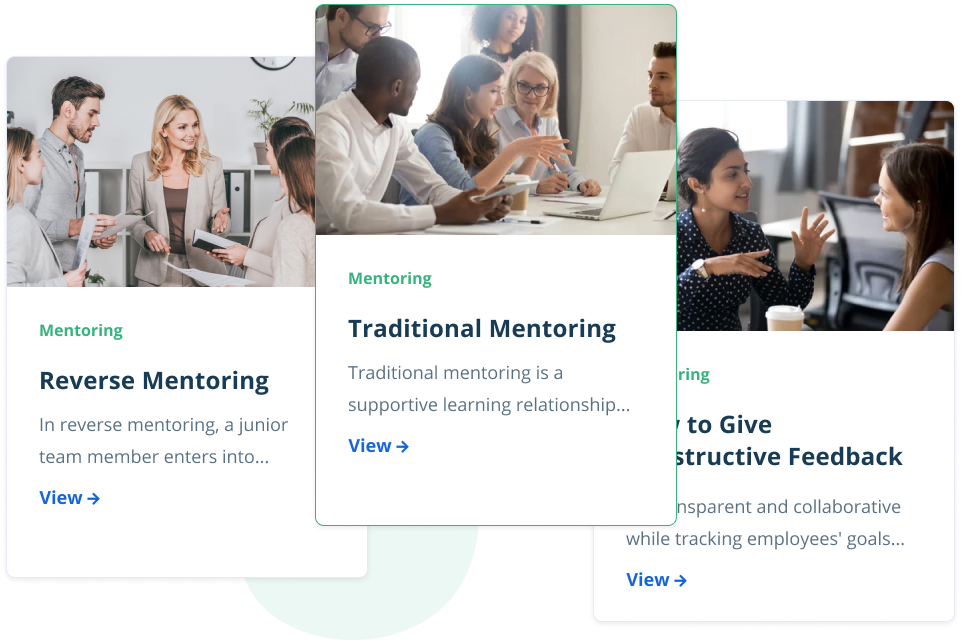 Mentorship
Training Guides
Our trainings are provided by ATD and CIPD-certified trainers.

Trainings include articles, mentor training videos, mentee training videos and slideshows.
Mentorship training
Soft Skills training
Leadership training
Custom trainings
Schedule a Demo
Customer Testimonials & Reviews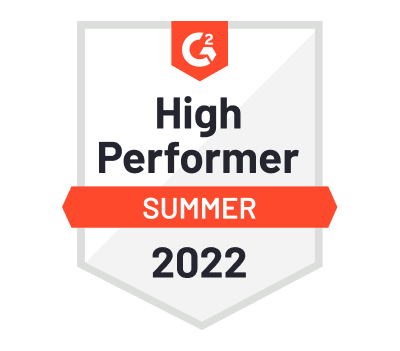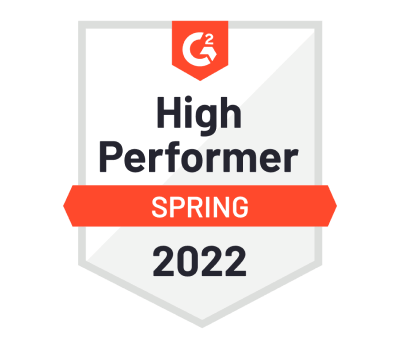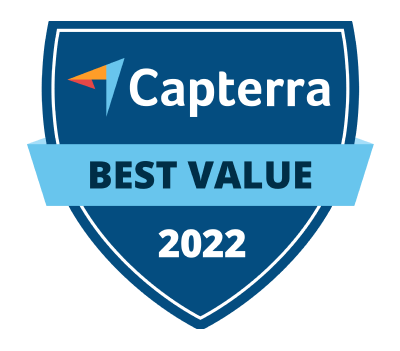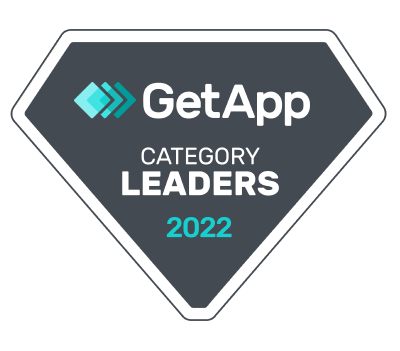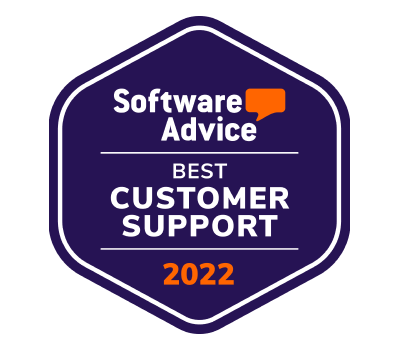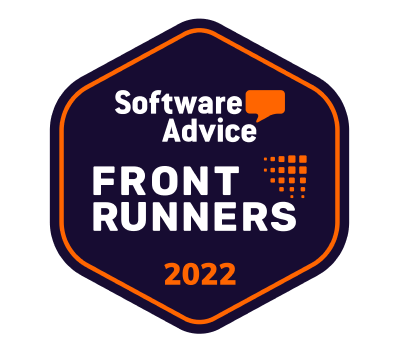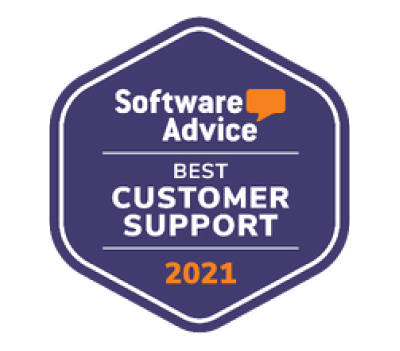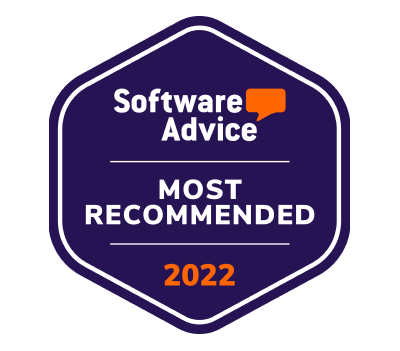 Extraordinary matching algorithm
During Northwell's Inaugural Mentorship Program, I and my mentor were matched by what we call the world's best algorithm, because it was!
AI matching feature is a big seller
An AI mentoring platform that is a step above the competition. Although we were going to be starting small, we knew from the outset we wanted the ability to offer mentoring opportunities to our global team.
Live support is flawless
The ability to connect with a rep LIVE is amazing. I, along with the team was able to jump on several calls for clarification on aspects of Qooper we were unfamiliar with.
Easily Set Up
Effective Mentorship Meetings
A mentoring platform with integrated meeting scheduler with recommended topics to cover and sample agendas.
Schedule a Demo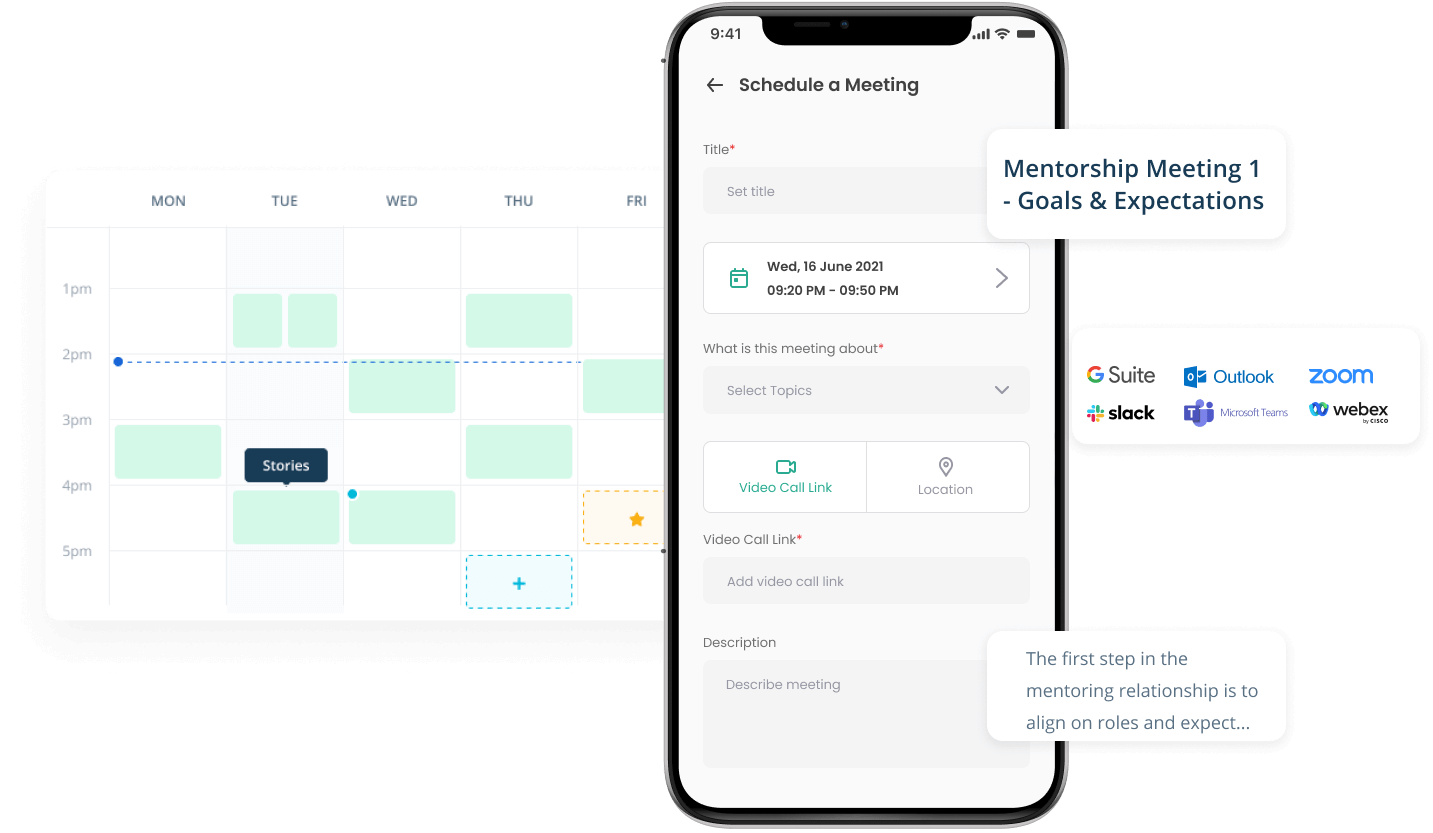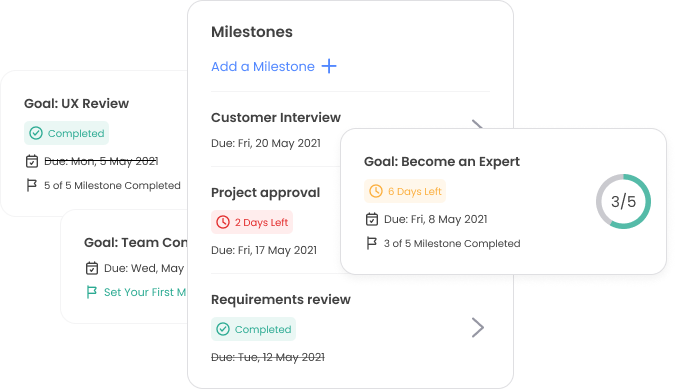 Set
Goals & Milestones
Achieve goals and create future careers with mentor guidance, peer coaching, learning, and groups on a platform for mentors:
Goal Setting
Milestones
Customizable goal templates
Schedule a Demo
Take Notes &
Share Feedback
An essential piece for mentoring and coaching is effective feedbacks that show match effectiveness and progress satisfaction. Make mentoring process smoother for your mentors and mentees and increase mentor participation.
Schedule a Demo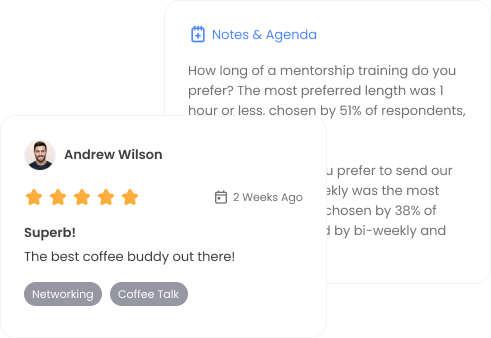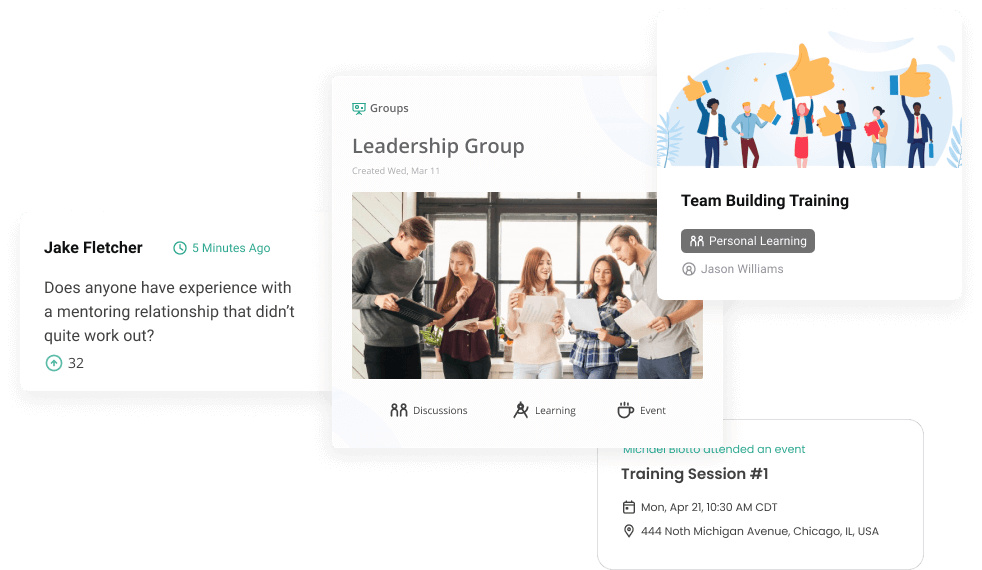 Engage in
Groups, Circles, Communities
Connect with other mentees and mentors based on circles, groups, expertise groups, cohort of mentees, ERGs and networks. Start running Qooper's mentoring programs and transform your ineffective mentoring programs into their best versions.
Q&A discussion forum for professional development
Topic based learning content for career development
Events and meetings for mentee and mentor participants
Schedule a Demo
Share
Learning Content & Files
Use Qooper's library of resources and your preferred resources to assign to your mentee, mentor, peers, and groups. Let your mentees access materials on Qooper's mobile app.
Share files in a secure space.
Schedule a Demo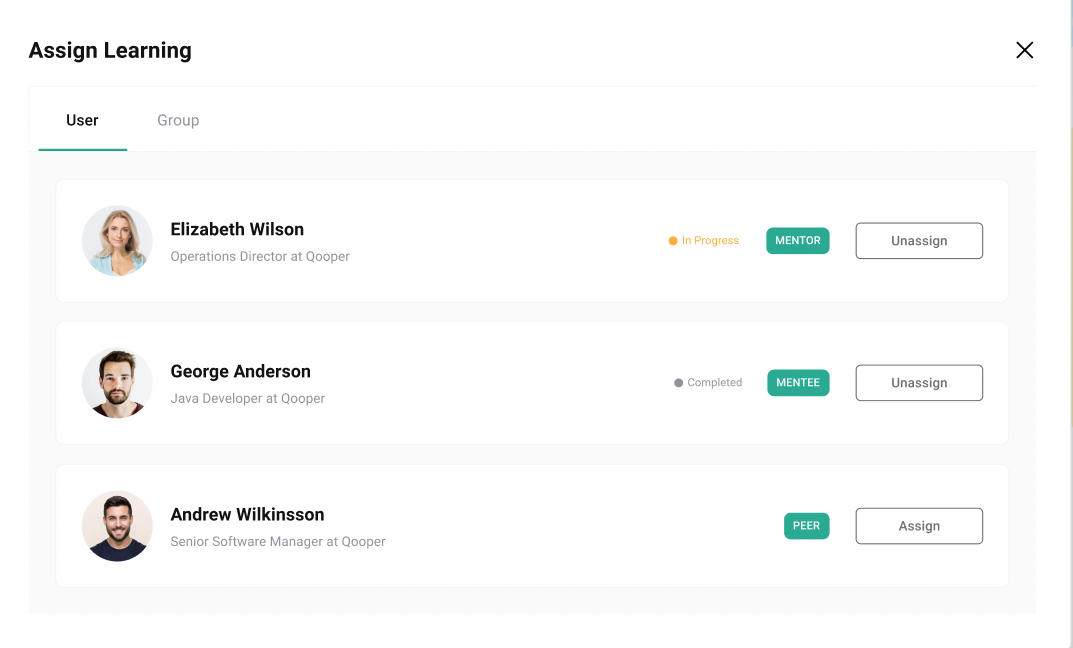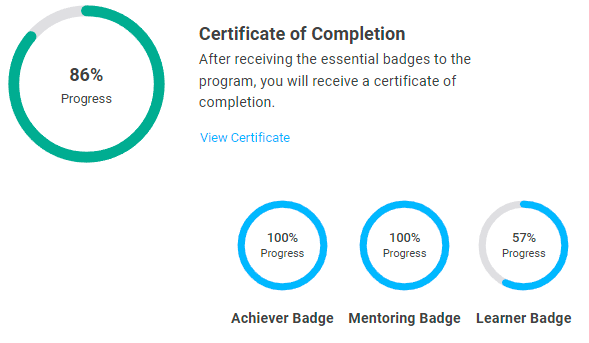 Track Your
Progress Towards Achievements
Get your mentor-mentee certification as you develop your relationship with experienced mentors, learn and achieve your goals. Join industry leaders in running with Qooper's Online Mentoring Programs.
Schedule a Demo
Four major Steps to Success
Best chances for expanding your
success to the max
Leveraging mentoring services can offer numerous advantages for individuals seeking career development. These services facilitate connections with potential mentors who have achieved success in their respective fields. Through personalized guidance, shared experiences, and thoughtful career advice, mentors can help individuals make informed decisions and progress in their careers. Utilizing a mentoring platform enables access to a network of experienced professionals and valuable support for advancing career aspirations.
A program coordinator can derive significant value from participating in a mentoring journey. The opportunity to connect with experienced mentors who have accomplished substantial achievements in their field can provide valuable career guidance and advice. Mentoring relationships foster professional growth, expand networks, and offer vital support throughout the coordinator's career.
Accomplished leaders play a vital role as mentors in mentoring programs. Drawing upon their substantial experience and accomplishments, they offer invaluable resources to aspiring professionals. As mentors, they provide guidance, share insights, and offer career advice based on their personal journeys. By assisting mentees in setting goals, honing skills, and navigating challenges, they can inspire and empower the next generation, fostering growth and cultivating positive mentor-mentee relationships in the workplace.
Successful mentoring programs play a crucial role in fostering employee growth and satisfaction within organizations. By leveraging an online mentorship platform, corporate mentorship programs can achieve remarkable results in time. Such platforms offer a user-friendly interface that simplifies the process of matching mentors and mentees based on their skills, interests, and goals. This enhanced accessibility enables employees to easily connect with suitable mentors and access valuable guidance and knowledge. Additionally, the digital nature of these platforms allows for flexible scheduling and asynchronous communication, accommodating employees with varying workloads and time zones. As a result, employees feel more supported in their career development, leading to increased job satisfaction and a sense of belonging within the organization.