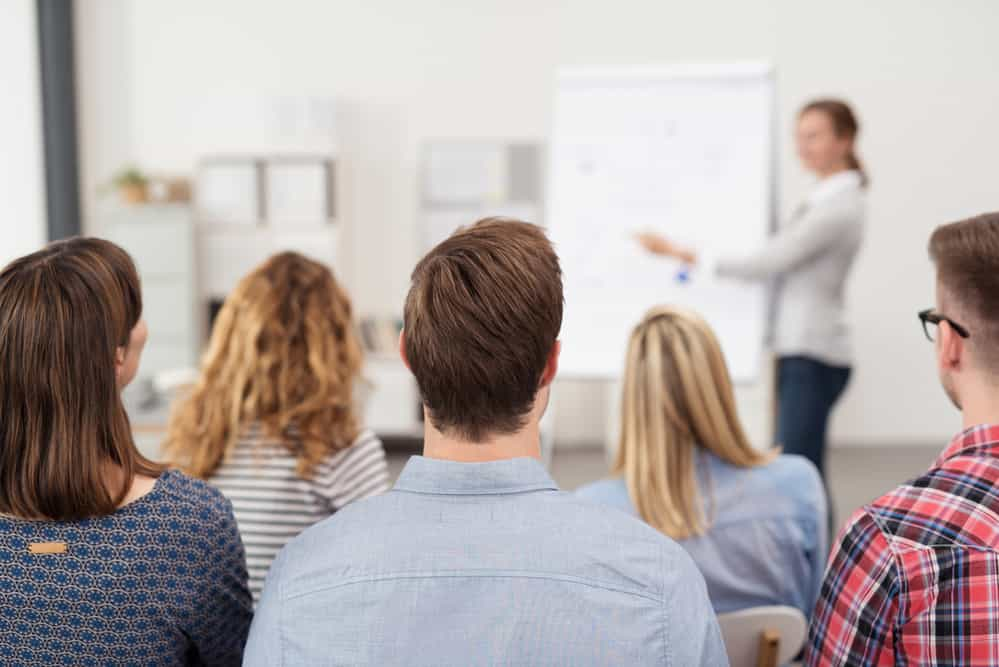 Manager training program
Tips And Tricks For New Manager Training
Omer Usanmaz
July 12 2022
How do you improve your new managers? You need to cover a handful of areas to ensure that your new managers grow and make the team grow.
Do you remember your manager? The one who motivated you to face challenges that came your way, whose guidance had a huge impact on your career, and helped you be the best version of yourself. This is what is required of managers. Today's employees are more likely to look for another job if they feel under-appreciated or if their managers behave unprofessionally towards them. A manager needs to possess the right qualities to make employees feel inspired to reach their goals and stay on course.
In every organization, a person is promoted as a manager as they would have shown good performance as an individual contributor. It does not mean that they have all the necessary skills to perform well in managerial roles too, Gallup research shows great managers are rare to find. Sometimes, formal training is necessary to help them bridge their skills gap and excel in their position.
When you promote a person to be a first-time manager, certain things need to be considered. The first-time manager often faces difficulty in approaching team members, and lack fine communication skills and a sense of confidence. It is essential to have effective manager training programs that help new managers climb up the ladder as a true leader with confidence.
Why Do New Managers Need Training?
Managing an entire team of talented employees is often exciting and daunting for a first-time manager. Training them with the essential skills is important to create a work environment that promotes happy employees. It fosters better communication among team members, helps them build a high-performing team, and recognize their innate leadership strengths.
A bad manager may be a reason for the whole team to not perform well and can result in performance issues affecting the overall productivity. Research shows managers account for 70% of employee engagement where employee productivity is hugely impacted by how the managers handle them. Manager training programs are important to inculcate the following skill sets among new managers.
Develop Soft Skills
Soft skills are key determinants of communicative ability. They can also make or break the connection with team members and stakeholders. Managing an entire team needs a whole new level of soft skills. Only with critical communication skills they can lead, motivate and encourage the team to do their best. A manager's soft skills have a big impact on creating effective teams that perform well. It will have a positive influence on the team, improves team performance, and increases employee engagement.
Improve Leadership Skills
Leadership is one of the critical skills needed in a manager to lead people and empower them. A manager with the right leadership skills can manage a team of employees efficiently and motivate them to do their best. It makes the whole work environment more positive resulting in happier employees. Great leaders support their team, help people grow by demonstrating the best in them, and keep encouraging team members to do better.
Understand The Company's Short And Long-Term Goals
First-time managers may not know what is expected of them or what they as individuals can do to help contribute to the company's betterment. The manager should be taught the organization's short and long-term goals; it helps them understand their goals and benchmarks. First-time managers who are informed about these organizational processes and tasks feel engaged in their job.
Conflict Resolution
When a manager can make better conflict resolution, it helps build trust within the team. It makes the employees understand that the manager cares about them, resulting in positive work culture. Training managers on conflict resolution can help in addressing workplace challenges effectively. Any manager will face difficult conversations and incredibly stressful situations. But they can overcome these challenges with proper training in conflict management.
Goal Setting
Determining team and individual goals for a business is key to its success. To ensure goals are achieved, managers must be carefully trained to comprehend the basis of their roles. Managers must be trained to set goals and track their progress efficiently. Without learning the process of goal setting, nothing can be in order.Employee performance management, delegation, appraisals, and other managerial tasks become cumbersome with proper goals.
A recent study surveying 400 managers found that managers feel that they are not given enough training to succeed in their careers. It's high time companies invest in training their new managers and help them master the heavy load of responsibilities that come with a managerial role. The best way to train them is by giving them the foundation they need to succeed along with helping them put those concepts into practice.
Challenges First-Time Managers Face - How Can Training Help?
When an employee is promoted to a managerial position, they face several challenges like skill gaps, conflict resolution, unprecedented pressure, networking hassles, and the unrealistic expectation of always leading by example. For most employees, it can be particularly difficult to juggle all of these new tasks at once without proper training, but it's important that training is not left behind during this time.
Some of the major challenges faced by first-time managers are:
Managing the team members
New managers might find it difficult to get to know every member of the team. They may struggle initially with understanding how each person operates, as well as what their own unique skill set is when compared to others in the organization. Even after getting to learn about everyone on a personal level, new managers sometimes feel challenged when it comes to controlling those who report to them.
Pressure to perform
New managers often feel pressure to prove themselves. While being fairly new to the job, they often feel pressure to perform and make a positive first impression on their team. As it is in human nature to want to demonstrate one's value to an organization and teammates, the new manager may find themselves feeling overwhelmed. Some first-time managers may feel more pressurized with all of the tasks and new responsibilities bestowed upon them.
Conflict management
A lot of new managers would have a difficult time dealing with conflicts. When faced with complicated interpersonal issues, these newcomers often fall back on trying to find the "right" solution instead of working out an acceptable compromise among affected parties. This tendency is aggravated when new managers lack specific training in effective communication skills or emotional intelligence.
Dealing with difficult employees
Dealing with difficult employees is another problem that many managers face. This can be stressful and frustrating, but it's important to keep calm and try and remain professional. One strategy for dealing with difficult situations with coworkers is through interpersonal communication training, which helps new managers process their emotions before responding. Emotional intelligence training can help a manager understand the workplace in a different way.
Displaying authority
First-time managers will have a difficult time transitioning from joining the team as an equal to taking on a managerial role while continuing to be personable and gain the respect of their peers. This is why training can be implemented in order to ease things so that these new managerial duties don't feel like such a shock to the system, and there will hopefully be fewer bumps along the way. As time passes and they continue to get to know their team better, they feel more confident in continuing the management process by being able to understand which line must be drawn between the boundaries of being friendly versus authoritative.
New managers have to face a number of difficult issues. Training develops their people management and communications skills, so they'll eventually be able to play a major role in ensuring their professionals goals are aligned with the company culture and goals.
Managers are critical to the victory of any business, and it's extremely essential for them to feel as confident as possible when dealing with their employees. It's easy for communication between new managers and their employees to get off on the wrong foot. So make sure to ease some of the pressure from first-time managers by training them about how they can make their employees feel more comfortable.
How To Train New Managers? Key Skills To Be Included In Training Programs
New manager training is key to the health and wellbeing of your organization, it's time to begin building a manager training program. The manager training program should impart vital information about becoming a fantastic role model in the workplace that others can look up to and learn from.
Here are some of the key skills to be developed in the training program that will make the manager an effective leader. In fact, because these skills also encourage employee motivation, it will result in your employees doing the best in their role and improving over time. Here are some of the essential skills that the manager training must include:
The Transition From An Individual Contributor To An Empathetic Leader
It is often easy to work individually, without having to answer to anyone or take instructions from a higher authority. Having to handle all the responsibilities that come with the managerial role can be overwhelming for someone trying to get their feet wet as a leader. This can have a negative effect on the productivity of your team members if the manager feels stressed. The manager training program will help them get through the process and transition into an experienced leader.
The training must focus on the transformation of an individual performer into a leader. Along with the training, the manager also learns by experience, so their work becomes easier and better. Qualities like people management, time management, revenue management, and
Providing Employees With Constructive Feedback
Employees are always looking for feedback about their work. As a first-time manager, it can be difficult to provide a proper assessment of exactly how well or poorly employees are doing at their jobs. However, a manager is in the position to help an employee do better by providing useful feedback on his/her performance. Many first-time managers don't really know how to give effective and appropriate feedback. A lot of managers simply criticize their employees' work or throw around ineffectual words that demotivate an employee instead of helping them improve. However, to motivate your employees, it is important to teach new managers to be cognizant of their feedback so as not to demoralize them.
Constructive feedback plays a vital role in building a good relationship with the team and making long-lasting improvements to one's work ethic. Feedback can often lead to effective changes in the style and quality of work of your team members. Furthermore, it can boost productivity and inculcate a sense of confidence among employees. The managers' training program should include sufficient methods of where and how to give positive feedback to their employees and colleagues. They should know how to make the experience a rewarding one.
Effective Delegation
Delegation is an important skill that speaks volumes about a manager. A true manager knows how to delegate tasks based on the team members' strengths and weaknesses. The attention to detail and skill assessment helps managers delegate tasks effectively. The training program should make managers realize how important it is to delegate tasks. Putting theory into practice can be difficult, but it's worth the effort to teach this skill to a new manager.
This aspect of training can mold the minds of future leaders so that they can develop contributing members, support the growth of peers and create great employees. The power to empower team members is liberating, but needs to be used efficiently for successful outcomes.
Training On How To Build An Effective Team
A new manager must be taught to build a team that is effective in terms of producing results. The new manager may have the necessary skill to work technically in their role, but they may lack such skills in building an effective team. The manager training program must have training on creating a rapport among the team, building the team to complete tasks on time, and helping team members to perform more efficiently.
An important skill that must be practiced is listening to others' ideas and considering them for actionable insights. It is an important task for a leader to encourage speaking up because when people shy away from voicing their concerns or making suggestions, it is impossible for things to improve or go in the right direction. Training should include skills like listening, brainstorming, and encouraging all team members' ideas. Enhancing these qualities in a new manager will enhance your work culture drastically and aid your business in staying afloat despite competition with other companies.
Benefits Of One-on-One Meetings
In a group call or meeting, managers take the lead, and employees listen. On the contrary, one-on-one meetings help employees open up, making the managers understand employee concerns. It also acts as a pillar for fostering relationships resulting in good productivity. The importance of one-on-one meetings must be taught in the training program dual benefit of engaging the team member and increasing work results.
Teaching and training managers about the merits of one-on-one meetings can be a boon to companies. If managers can get to know their employees better with one-on-one meetings, it is much more likely that they will be able to make the best decisions for both their team and for their own managerial careers as well.
Train New Managers To Unearth Their True Potential
Managers are like guides who encourage team members to get the job done and ensure that the final product comes out exactly as it should, no matter the hurdles that may come into play along the way.
Manager training programs are critical for any organization, as there are many managers who feel difficult to handle situations and employees. When a business takes time to train its managers in teaching skills that are needed for a managerial role, these are the benefits that can be obtained:
Manage team's performance with ease and convenience.
Improves leadership and interpersonal skills.
Helps them set goals and track progress.
Identify and bridge leadership skill gaps.
Builds emotional intelligence.
There's never been a better time for companies to invest in managerial training programs. If you aren't already fully implementing them, start training your managers to see the best results. Equip your managers with the tools and the training they need to help you realize your company's full potential. Enable your managers to take on new responsibilities with the right skill set required to lead a team of talented employees. Leadership, ownership, responsibility, ethics, equality, excellence, team spirit, and humility are a few important attributes of a skilled manager. However, managers are not born, but made through effective training programs and powerful mentoring processes. They say - work on building your business to see your business work for you. This is possible with rigorous training, and efficient management of self, tasks, and people.