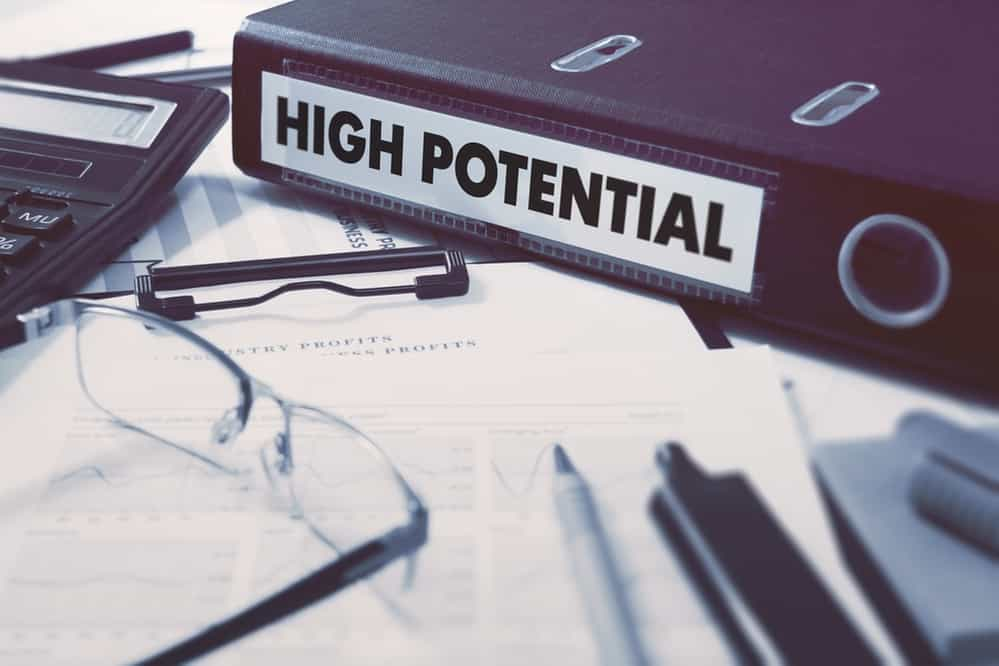 HiPo/Leadership Development
High Potential Management: What Is It And Why Is It So Vital For Your Organization
Management is one of the central factors in today's competitive business environment, regardless of the type of organization. Without effective management in the most important business areas in a typical organization, there would be no healthy leadership skills or high-potential leaders to take the organization towards success and resilience.
Every leader in the top management of an organization was once a young employee who experienced and had been through all the hardships which nurtured the right leadership skills required in their current role. It does not matter whether you are a manager or a team leader, or in any position that involves managing one or a group of people; the necessity of leadership, technical, and social skills are extremely important. A successful organization is inevitably dependent on its employees, especially those high-potential employees, for its stable development opportunities. Moreover, developing managerial skills can be one of the most intangible benefits of a manager's career path.
Being a high-potential employee or a high-potential leader in an organization can be exhausting at times, but the path it leads you to is incredibly rewarding. Companies that know the importance of a potential workforce and their engagement are the companies that are equipped with unshakeable resilience. This article discusses the importance of high potential employees and the strategies you can use to retain them for high potential management in your organization.
Who Are High Potential Employees?
No matter how experienced and productive, your team members are, only a few stand out from the crowd. Simply put, a high potential employee or popularly known as HiPo, is someone who exhibits the necessary soft skills for a leadership or management role. And these employees are inherently ambitious and optimistic, which enables them to take the initiative and stay diligent in all the tasks they perform. Among hundreds of your employees, it is not a difficult task to identify these HiPo employees, as these people have the perfect amount of ability and potential to excel in whatever job they do.
The Importance Of An HiPo Program, And Why Your Company Should Need One?
Employees are the backbone of any organization. However, the truth is that many organizations know this very fact and still continue to overlook the importance of their potential workforce. You may wonder how an organization goes about identifying a high potential employee in their vast pool of employees. Well, segregating potential employees from other employees who may not be as distinctive and exceptional as others needs some serious observation and strategies. However, many companies would do it a bit differently without creating a negative impression on their overall employees. The most commonly found way that many companies across various business sectors follow is running impactful HiPo programs for their employees.
Hiring an employee who has every flavor of the skill set that is required to fit the job description is the first prerequisite for high-potential talent acquisition. With HiPo Programs, companies can pick the best of their employees to transform them into employees who can be entrusted with any kind of task or job that needs impeccable leadership skills. Spotting the right employees that unquestionably meet your expectations of high-potential status in your organization is no mean feat, but the process of selecting those people can get complicated.
Three Components That Should Be Considered Before Identifying The Real Hipo Employees
You cannot just give a handshake to one of your employees and say, "It is your turn. You have been here and worked for this company for a very long time, so the company thinks you are the right person for its high-potential employee program." This is exactly what any company should not be doing when it comes to choosing the candidates for its HiPo programs. Well, you may ask, "okay, what do you suggest then?" The simple answer is to create an assessment and expectations that can carve your employees into effective leaders. Waiting for the right opportunity to implement a HiPo program in your organization is another way of procrastination, and you do not want to do that as a thoughtful employer.
Studies conducted by the students of the University of California reveal that only one in seven high performers are actually high-potential employees. Fortunately, any employee with a passion for the work they do can be transformed into a high-performing and high-potential employee at the expense of time and effort. With the below three components, any employer or a hiring manager for a talent acquisition can easily and effectively bring in real high potential employees for their organization.
Aspiration
More than the money they make and the high potential status they enjoy in their roles, there are always some elusive elements that distinguish some employees from others in terms of stability and productivity. The one thing that is way too obvious to be overlooked is the level of aspiration an employee has to rise to a senior role in his/her career path. Remember the statistics mentioned above? Only one in seven high performers has the true potential to expand their professional goals and become a HiPo? Well, this (aspiration) is what makes an employee who really wants to do more than the jobs and responsibilities a true candidate for a HiPo program.
Assessing if your employees have enough aspirations to be a HiPo is the first step you need to take to create a pool of future leaders for your organization. But what are those factors that make a huge difference in identifying the employees with an adequate aspiration to become HiPo employees? Here are six motivational factors you need to look for in your employees' behavioral profile:
Immersion to the job they do
Abilities to do multitasking and prefer a fast-paced work environment
The thirst for knowledge and power an employee looks for to shape how things are done
Interest
Flexibility
Achieving objectives and pursuing self-development
Ability
Effective managers and company leaders know how to develop a thoughtful and meaningful vision that is based on their talent and critical thinking. Without a powerful vision, it is difficult for employees to work and move forward in their transformational career ladder, as they eventually get exhausted when things don't go according to plan. But when an employee has a strategic vision, the particular employee rises to a point where there is only progression and prosperity.
Besides vision, many organizations' successful leaders believe that HiPo employees should be able to articulate and communicate their goals to others. This way, an employee develops all the skillset one needs to become a future leader in an organization. Moreover, effective communication helps an employee see beyond the borders and help others rise, which is an invaluable quality of a leader in any setup. The degree to which an employee is willing to dedicate and stay committed to the job he does is the real indicator of high-potential talent. Ensuring that your high-potential talent and talented employees have both transactional and transformational roles helps you create a fruitful HiPo program in your organization.
Engagement
The degree of engagement involved in an employee's current role plays an integral role in shaping the future of the organization and individuals alike. HiPos are indispensable for an organization to forge growth and prosperity. But it is also important to note that HiPos are more prone to flight from the organization when they are not engaged in their current role. Many studies have shown that engagement is the strongest indicator that a high potential talent will stay in the organization for a good number of years.
However, you cannot completely rely upon the level of engagement a HiPo seems to have at the initiation stage of his job, as new employees are naturally excited about the new roles and opportunities. An employee's engagement is composed of two factors—current engagement and future engagement—that should be taken into account when it comes to identifying a HiPo.
Below are the five simple yet effective elements of engagement you should consider when looking for HiPo employees in your organization:
Meaningful work and job responsibilities
Highest degree of transparency in an organization
Diversity when it comes to working culture and promotion
High-impact learning culture
Trust in leadership and role model
5 Criteria That Build Leadership And Irresistible Managerial Skills In Your Employees
Companies that have succeeded and surmounted heaps of challenges and obstacles ever since they started have one thing in common: Strong And Competent Leaders. Without potential leaders who have the ability to reshape and carve challenges into opportunities, an organization is incomplete and transient in its development and progression.
Moreover, it is the leadership team that drives a company towards achieving the targeted goals and staying true to the mission and vision. So equipping the leadership team with the utmost abilities and potential is how an organization paves its own path towards the next stage of its transformation journey. Here are five criteria that no company can afford to overlook when it comes to nurturing leadership and management skills in its high-performing employee population:
Strategic Skill Set
Of all the criteria that are of the essence for bringing out a potential leader for your organization, a strategic skill set is the first and foremost. With constructive conflict, consideration, and closure in place, an organization can effortlessly identify and sustain exceptional future leaders. This can be emphasized in a better way by comparing it with the idea of Pareto's Analysis. Only 20% of your employees are actually potential enough to accommodate whatever meaningful responsibilities they get to deliver the results that are beyond comparison. So it is crucial to focus on who and what makes that 20% of your employees give the output the remaining 80% don't.
There is a simple yet powerful way you should incorporate to figure out the best of your best employees, and that is identifying the employees who have the perfect decision-making and strategic skills. Ever noticed employees with roles and skills that are seen as huge contributing factors in accomplishing your organization's strategic goals? Those are the employees you should be adding to your leadership pipeline with the highest degree of confidence and trust.
Employee Engagement
There is no doubt that a job done without passion and dedication produces the lowest form of quality and value. Studies show that only 13 percent of all employees are highly engaged, and 26 percent are actively disengaged. Without engagement, there's no way employee retention is reaching new heights. Shockingly, research conducted by Dice reveals that two-thirds of employees in the high-tech industry believe they could easily get a better job in less than two months if they only invest some time and effort to look for it.
As opposed to some decades ago when the job market was completely opaque for various reasons, today's world encompasses the finest form of the job market. Even for top companies like Google, attracting skilled workers is a highly competitive task. Although there are various current tools that can help an employer figure out why employees leave the organization, the simplest factor that often gets overlooked is employee engagement. Instead of installing current tools to figure that out, a company can invest in its strategic mentorship and training programs that have all the abilities to fill in the gaps in the leadership pipeline.
Leadership
Leading a group of employees in a positive and optimistic way needs more than just years of experience and technical skills. A leader should be packed with unparalleled leadership traits that make them readily available for any kind of challenge and complexity. The chances are that you have managers who have a track record of work experience and contextual knowledge of existing business operations, but still, your employee retention rate is on the slide. This is because your current managers are in a dearth of effective leadership skills, making them experienced employees rather than leaders who can actually lead their team members for good.
Cultivating leadership roles in the minds of the existing managers of your organization should be something that should not be up for debate. Ensuring your top managers make decisions for the benefit of the organization is paramount, as even just one self-absorbed manager can deteriorate the efforts of all your efforts.
Self-efficacy And Goal Setting
Goal setting is one of the most commonly encountered challenges in many organizations, as most companies fail to revisit them or achieve even a quarter of them, for that matter. One of the reasons some companies fail to meet their annual goals is the lack of contribution of their current leaders. Achieving a set of goals needs more than just presentations and promises. Most importantly, this means that many leaders are in a serious dearth of self-confidence and self-efficacy. This eventually results in poor performance of other team members, as managers are the people who manage and supervise other employees' performance and productivity. Learning from the existing gaps in your existing leaders and their strategies, you can implement effective HiPo programs that actually inspire your young and passionate employees.
Organizational Values
Understanding what effective organizational values look like and how they work is as important as any other area of your organization. Moreover, this is where your organization can get to exhibit how modern and good a corporate culture should look. Organizational values can do many things—from setting the right tone for inclusive workplace culture to ensuring a civilized working environment —that are vital to your company's long-term success. When a company comes up with a solid set of values that have the potential to transform potential into performance and productivity, it means that the organization is progressing.
An article published by Workplace has revealed that 71% of employees would take a pay cut to work in an organization that has values aligned with their personal values. Surprisingly, 39% of employees would resign from their position if the company they work for asked them to do certain tasks that are deemed to be morally wrong. Considering this data, it is evident that a set of organizational values are unquestionably associated with success and growth.
Here are five reasons why you should focus on defining your organizational values:
Unconventional yet highly attractive company values attract talents who really want to contribute their talent in exchange for experience and expertise.
Most importantly, the more unique your values are, the more distinctive your company's reputation will be.
Well-planned and transformative organizational values provide a secure, modern workplace.
One of the irresistible benefits your organization can enjoy is increased employee engagement.
When employees feel that they are valued and respected for their contributions to the company, they are more likely to be open with their future goals and objectives.
Creating A High-potential Management Helps Your Business Achieve At Every Level
Ever since the pandemic, the need for strategic leadership skills and the leaders who possess them are incredibly paramount for continuous growth opportunities. Owing to the aftermath of the disrupted economy and the Great Resignation, many companies—from startups to giant corporations—have felt the heat and set their sights on creating a leadership pipeline and pool of high-potential employees. As leadership roles basically hold an organization from falling and add a strong foundation to its future leaders, it is essential to develop and establish a high potential list of leaders in the leadership pipeline.