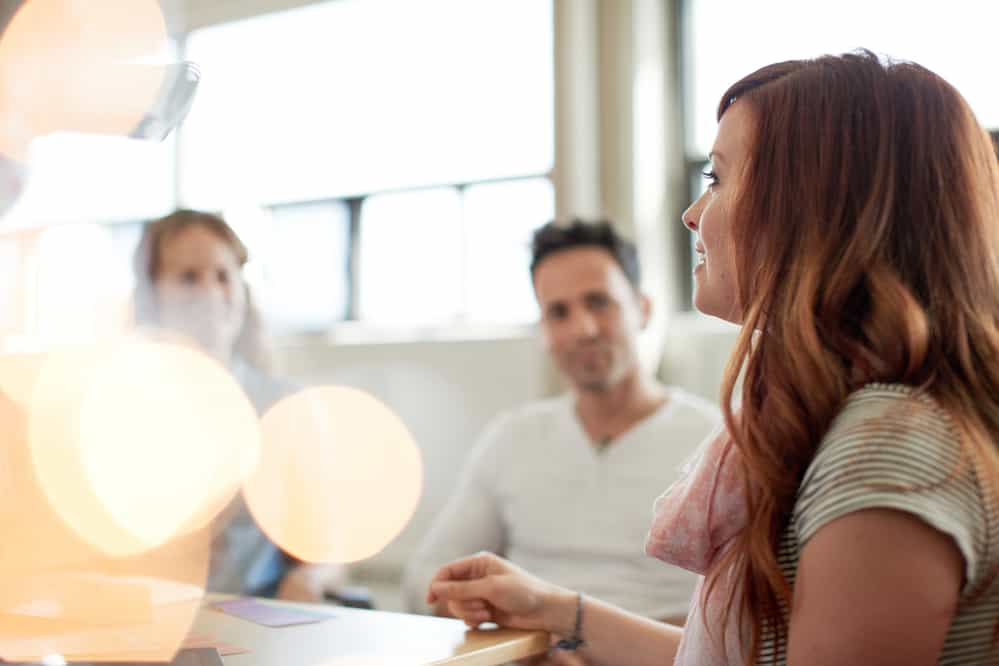 HiPo/Leadership Development
9-box Grid for high potential leadership
Omer Usanmaz
April 30 2022
9-box Grid is a well-known talent management tool to identify potential employees who are future leaders. Employees are split into nine categories based on their performance and potential. Companies use the 9-grid model in tandem with the performance management approach. Succession planning can be complemented by adding a 9-box grid performance framework for measuring employee performance and potential.
Top management considers two things while assessing talent potential. One is their current performance and then the growth potential. The current performance gives insights into whether they are doing well presently, and growth potential shows their promise for future growth. Organizations put in rigorous planning to optimize the 9-box and leadership competency model to set it as a criterion for evaluating and measuring employee performance.
Grid for Succession Planning
A leadership team has an essential role in the success of an organization. The succession planning process is essentially an action plan for developing the leadership skills of potential leaders in order for them to scale up from their current position. Action planning for building leadership often gets overlooked when there are billable tasks to finish.
Organizations that invest in generating company leaders and equip them for leadership roles can duplicate the system faster and sustain it long term. The question is, how do you assess the current skills and identify skill gaps to be fixed? When assessing leadership qualities, a 9-box succession plan is a powerful way to evaluate valuable employees and help low-ranking employees to develop the required skills. Using the Performance Values Matrix in the 9-box grid model is a great way to rate performance levels for future performance improvement and overcome performance barriers.
For example, a high-performing employee is an excellent asset to the respective team and the organization with outstanding performance and potential. However, the caliber of the lowest performers can be raised with adequate support and attention. They may need more assistance to perform well.
The 9-box grid approach recognizes the candidates for succession within an organization. It is a structured and objective way to measure an employee's progress and potential.
Working Together
The nine-box grid cannot be developed and carried out single-handedly. The senior management team should collectively discuss the basis for talent management before designing the grid suitable for the particular organization.
Providing people management training to budding leaders places them in a better position to analyze their teams with respect to talent and capabilities. It widens their perspective to view individuals with different potential and weaknesses. Communication between peer leaders can foster an open-minded view of how they view their teams through health communication. This method offers an opportunity to gather alternate opinions. Managers could view their team members differently in considering how they can bring their skills to the table and add value to the business.
Performance expectations can sometimes lead managers to view individuals from the same angle. For example, when placed in a different project or team, they may demonstrate the skills they couldn't show in their current position. It could throw light on their skill sets that you wouldn't have probably expected. The box grid method is a great way for leaders to get feedback from their peers, and it can be tailored to any goal or need. Whether you're looking to improve your communication skills or learn more about effective team-building, this can be an invaluable tool.
Pooling Company Resources
Companies should focus on how many resources a team member gets access to and if they have the right amount of understanding of the company's goals and mission. Employees are often left in the dark to fetch what is required for them to work efficiently.
For instance, a bad onboarding experience can also be a cause of the poor performance, and it may not be related to the potential or experience of the individual alone. Disoriented training patterns and distribution of resources create irregularity within the working system, and leaders may fail to identify potential employees on the go.
It's essential to use the 9-box model in a positive way to regularly upgrade employees' skills and not as a tool to discourage or demean low-performing employees. Every individual is unique in their capabilities, and it takes proper guidance to bring out their best. Managers can use the 9-box rating to provide the training and resources for the skills they lack and enhance their existing ones.
Team members can be categorized into groups to carry out skill development tasks or exercises. Break-out sessions can involve brainstorming discussions or activities that improve creativity and thinking. Managers can note the individuals who require attention and those who can manage independently to an extent.
Resources often clustered around critical business units create unequal accessibility. The 9-box grid can give an accurate analysis of where to place the resources and how to get the most out of them.
Individuals performing at their optimum have to meet their requirements for resources and expertise at the right time. Their time will be minimum to utilize the resources and apply them for their next level of growth. For example, an individual with high potential and who delivers his best calls for more resources and training for development more rapidly than the one who has potential but can't take more load.
Occasionally, you may also identify low potential and performance individuals that may not have any future growth. Given ample time and support to perform more, they may still be the lowest performers. Such individuals should have a proper exit plan with the pre-defined timelines set by the company.
Removing Disparity
Senior leaders often get comfortable with high-performing team members to get the task done on time and with the level of ease with which they can work with them. It often creates unfair treatment and less opportunity for others to aspire to deliver their best. Lack of desire can lead to low performance, and they are more likely to jump to another organization for a better work culture.
It's essential to understand that a single attribute of a team member cannot decide the potential or future of the organization. Involving a group of managers and closely monitoring an individual under different criteria can eliminate any scope of inequality or over-reliance on a single individual.
Managers may often fail to lead their team members by showing how they can fit into the long-term plan with an over-emphasis on the current performance. It can lead to lethargy and disinterest in their work. The assessment of performance and potential is a perfect way to efficiently distribute what is fit for each team member to break their limits and make progress.
In the following sections, you can explore how to assess performance and potential using the 9-box model as a visual tool to drive the talent review process and derive conclusive information for critical roles in the working of an organization.
Creating 9 Box Grid
Every organization should have its definition of a 9-box talent matrix involving assessing each team member's performance and potential to identify where they stand. If most of your employees are clustered around the lower part of the grid, the work may get completed, but growth potential will be limited. If the majority are clustered around the top part of the grid, the talent pool may be more likely to be hard to retain, and competitive strategies need to be introduced.
Performance Assessment
Managers can glance at each team member's information and rank based on the performance scale using the performance assessment system. Performance assessment metrics are ranked from low to high. Performance scores indicate the current talent and which talent categories to put:
Low performance. Employees do not perform up to the expected base level and may have to be reconsidered for their tenure in the organization.
Moderate performance. Employees perform on an average level, right enough to meet targets but are not growing up the hierarchy.
High performance. Team members showcase their best and can be the flag bearers of the organization.
How to use the 9-box grid structure relies mainly on how employees perform. Some employees may have talent and skills, but they might not make good use of them. Such performers may be able to finish a task in a short amount of time and may be more creative than the rest. But if they have a low-performance level, i.e., if they are irregular in finishing their targets or turning up for work results in a downward growth in their performance graph.
Some of the factors that organizations set to assess performance are how prompt they meet their daily targets, how fast a person develops a workaround for a problem, how effectively they work with peers, etc. Keeping these factors in mind helps managers quickly scale employees from moderate to high and low to moderate.
Potential Assessment
Assessing potential is different from performance assessment. Though ranked similarly as low, medium, and high, it takes a tremendous amount of understanding to rank individuals under different scales since the potential is a unique entity. The existing potential may vary with each team member depending on their previous work history and talent. Some work experience would have been acquired with their previous employers or organization. Attitude and mindset play an essential role in determining an employee's potential.
An individual ranked as low or moderate in performance assessment performance might not continue with a fast and progressing company. But those with less potential might have the right attitude to invest their entire effort and time to develop the skills needed for their current role. Also, an individual with high potential but low performance has the chance to perform better under different circumstances or may develop the right attitude with constant HR sessions. Concluding a low potential employee as a bad hire hastily is not wise. Given a chance, development and people management sessions can make them capable of advanced roles in two to three years.
High Potential

High potential but dysfunctional

These employees are talented but are stuck in problems.

High Potential:

Good performer ready for the next level.

High performing

These individuals are high performers to be always counted on.

Moderate Potential

Laggers:

These individuals need assistance to progress

All-rounders:

Can handle tasks with regular training.

Moderate performers:

Always perform well but need driving factors.

Low Potential

Bad Hire:

May have to be shown an exit plan after a specific timeline to perform

Average performer:

Performs fairly but shows no interest in growth

Toilers:

Works hard but lacks desire to diversify or grow.
Advantages of the 9 Box Grid
The 9 box grid is a comprehensive tool that is best for various reasons with which organizations can meet their measurable expectations:
Straightforward method – Job requirements are plenty, and an established tool like the 9 box performance model can be a standard way to carry out assessment procedures. A 9-box grid template is a structured approach to reviewing your employees by mapping their performance and potential. Visual representations are easy to spot on and identify potential employees to fill the critical positions of the organization.
Aid assessment process – The 9 box grid allows you to pick out employees with high-level performance in your organization. Great potential is not just enough for assessing the actual performance. Additionally, it is a crucial employee assessment tool to assign and weigh your options while assigning jobs. With the 9-box assessment, there will be a balance between quality data and talent management processes by directing team members with consistent performance to critical job roles.
An approach to Talent Appraisal – Performance appraisals are a significant contributor to keeping the organization's spirit and employees alive. This tool offers a well-rounded view of performance levels. It encourages thinking about the next step of planning for workarounds and not getting stuck while encountering poor performance or results.
Drive peak performance – Personalized development plans are apt for individual development efforts as the 9 box talent grid has concrete metrics to distinguish the lowest, medium, and high performers. Balance of skills and reasonable distribution of resources is possible with actionable development plans concluded with the box assessment. This tool is not a good overview of leadership competencies but a good guidebook for managers to assist employees in moving up in the organizational hierarchy.
If you are looking at the two sides of the same coin, the 9 box grid is not a perfect tool without flaws. Let's take a wider look at the drawbacks of the 9-box grid.
Drawbacks of the 9 box Grid
Although the nine box grid is a popular tool that provides a straightforward way of managing talent and performance, it is not undupitable.
The conventional performance management method is arguably one of the drawbacks as it involves step-by-step planning. It takes time to finalize the characteristics and rating by one's manager, probably handling a large team. Feedback on opportunities and improvement areas and performance analysis is more accurate than manual reviewing. Many companies are moving away from this traditional method of performance reviewing and adopting performance management software to make their assessment tasks easier.
Annual performance reviews are generally a slow method for measuring performance and progress. It may not be feasible with the amount of work required to be completed by both managers and employees daily. Instead, monthly analysis or quarterly reviews can speed up the performance evaluations.
The grid assessment is not to point fingers at your employees and create unrest with blaming and frustration. Instead, the assessment process and the discussions should instill confidence in the individuals on how to improve their existing skills and develop the right attitude for investing their time and focus on the proper development strategies.
The comparison process should not be between the employees who perform well and those who do not. An individual should be assessed under their performance criteria and the basic performance expectations of the organization. Comparing their current and previous performance will be valid to motivate them with their improvements and embrace their mistakes to correct them. Additionally, it may also make employees despise each other when ranked against each other.
When not communicated clearly, employee management practices may dilute when it reaches the tunnel's far end. The outcome may not only be not fruitful but create irreparable losses to the organization and its employees.
Box Grid Talent Management: A Developmental Approach
Plenty of time goes into finding candidates and assigning them to a better-suited role. The company's strategic goals should be focused on managing employees with different performance levels and potential through analysis of candidate slates. Arbitrary assignment of roles will not serve an organization in the long run.
The nine-box grid helps foster career discussions through annual performance ratings. Senior leaders can make talent investment decisions based on accurate assessments, assessment insights, and rating employee potential.
Taking the above factors into account is vital to extracting the best out of the nine-box grid. Discussions and assessment processes should define action items for job enlargement and make employees realize their career potential. Not all employees will have a career goal when stepping into the operational phase. It takes the organization with the right people to motivate and empower people to see the bigger picture.