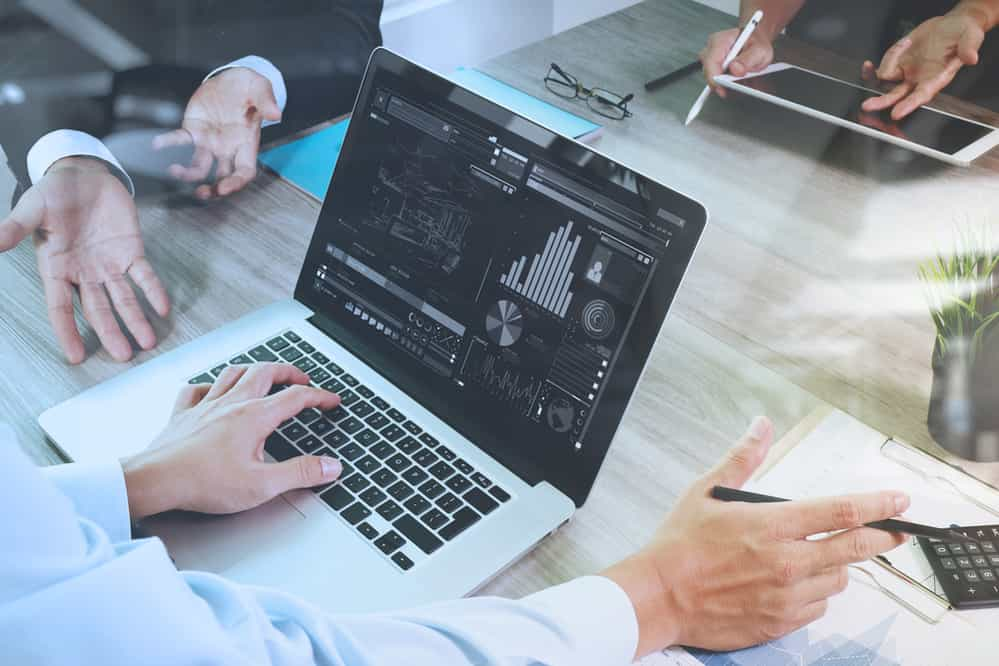 leadership
Corporate leadership training programs for effective company growth
Omer Usanmaz
April 25 2022
Change is the only constant in the twenty-first century, resulting in a situation where adaptive institutions (those that see and accept change as a need) are the ones that will survive and compete. The definition of effective leadership in the future will be different from that of the past. The most prominent characteristic is how individual leaders utilize their position to empower and enable their subordinates. In general, effective leadership is described as an individual's capacity to mobilize, synchronize, and lead a group and articulate views accepted by others. An individual leader is crucial in fostering change and is in charge of guiding all activities and overcoming barriers to ensure that an institution's mission is clear.
How to Make a Good Leadership Development Plan
To begin, consider your current leadership team and compare it to what you anticipate your ideal leadership style team to be. Future leadership is likely to gravitate toward teaching organizational performance, which is tasked with anticipating changes in human capital's knowledge, skill, and ability to improve environmental performance. In today's competitive world, the base for leadership development lies in an institution's ability to alter or adapt to its economic or industrial environment determines its success. You may evaluate the areas in which your group could benefit from leadership development by comparing your vision to the reality of your organization. Is it necessary for individuals to become more conscious of diversity issues? Do they require assistance in collaborating as a group?
Make a list of your initial development objectives.
Track record of the reasons why you want to put together a leadership development plan. For career advancement, at the outset of your leadership career, you may be formulating a strategy for preparing for increased responsibility. Managerial decisions rarely require huge, complex, significant change or a protracted political process. Operations, work plans, delegating responsibility by utilizing funds for office supplies and equipment purchases, employee compensation increases, and job success allowance are among the most pressing management concerns that must be addressed immediately. Although this choice is not essential, it nevertheless necessitates significant individual growth, swift risk analysis, and response. Due to the crucial time frame, the decision-maker must confer with specific persons and choose as soon as feasible.
The whole leadership development strategy should be assessed and evaluated regularly.
You must examine your leadership development plan frequently to maintain it. You can't always rely on having the perfect method, so analysis and evaluation are so critical. Implementing such a strategy may result in the creation of a feedback system. You'll be able to immediately adjust your leadership development plan to solve the flaws and challenges. You may also quickly edit it if your career objectives change. Leadership development plans must be adaptive.
Select the Skills You Want to Improve.
You're ready to focus on the specific leadership abilities you need to acquire after you have a personal vision statement that communicates your beliefs, personality, and selected direction. Create a list of the wide range of soft skills you already have. Technical, communication skills, leadership, personal, and interpersonal qualities are all possible categories for these skills. Bide your time and write a list of all of your skills. If you have an updated résumé, it could help. After that, look across your list and identify which skills are individual strengths and must be developed. By seeking input from trustworthy peers or mentors, you can confirm your perceptions of your strengths and limitations.
What are the leadership skills that your company should focus on developing?
Thinking and acting strategically.
According to Harvard Business Review, today's firms must be flexible and quick to change, so strategists are among the most influential CEOs. In the study, HBR revealed that in terms of perceived efficacy, a strategic approach to leadership development programs was ten times more important than other characteristics assessed, such as communicating and hands-on tactical behavior. Strategic thinkers approach problem-solving and decision-making from a broad, long-term perspective that incorporates objective analysis, vision, and strategy.
Developing Your Leadership Skills.
Don't panic if you're unsure about your current abilities in these areas. Nevertheless, you still have growth opportunities as these skills can be learned and developed through time. According to a Harvard University study, 85 percent of CEOs who participated in corporate leadership development programs, including traditional classroom, online learning, one-on-one mentorship, and work shadowing, are the variety of topics in which there have been substantial improvements in their leadership pipeline in only three years.
Enhance your emotional awareness (EQ or EI)
Emotional intelligence is a characteristic shared by many influential leaders. The five essential components of EQ are consciousness, self-regulation, social competence, social regulation, and commitment. These traits help with decision-making, shooting on target, and managing stress, all crucial parts of leadership. Although some leaders are endowed with a high EQ, it may also be cultivated.
Be a role model for others.
Individual leaders who are primarily instructors have a lot of influence. Effective teams play an essential role in an approach to talent development because your team turns to you for guidance, counseling, performance improvement, and support. Make proper mentoring an emphasis when setting goals. Make a strategy for each team member's personal and professional development.
Develop yourself as an Individual leader.
To overcome leadership challenges, you should make a strategy to grow as an individual leader. Get extra training from leadership training courses, attend conferences that address topics that affect you, and develop relationships with other leaders who can assist you when you need it. A dynamic leadership program can provide practical communication tools and strategy execution mandatory for growth as senior leaders. Paying attention to your personal, corporate leadership development programs will help you become a better future leader, but it will also help your company become a better company.
Employee, Managerial, and Senior Executive Leadership Development Activities
Leaders improve swiftly when businesses participate in targeted leadership development initiatives that change certain management habits. Leader development does not occur inexorably over time. People are being expected to manage teams in the workplace more and more these days, but the road to becoming a successful, effective leader is long and not always easy. A realistic corporate leadership development programs style, whether you facilitate them with your team or with an external facilitator, is a terrific way to get started on that path.
Implement significant changes with simulations.
In every business goal, change is unavoidable. The senior manager performs organizational operations that are diversified. Still, they are frequently interrupted due to high activity frequency and intensity, resulting in incomplete conversations and significant actions mixed with insignificant ones, necessitating a fast mood shift. A substantial proportion of managers are reactive rather than proactive. Most of their time is spent meticulously examining the custom content, business strategy, strategy execution, and formulating plans to address them.
Experience in team building that is intense.
The most significant judgments are gradual, flexible, and intuitive, outside the traditional planning process. Furthermore, senior leaders devise a strategy for achieving broad work objectives and plans while allowing for ideas. The design is then refined, and it becomes an organizational agreement that must be socialized and executed according to the context and condition of each work unit. Rumors are new information on the most recent occurrence or development; written reports, on the other hand, summarize the previous event. A senior manager benefits from new and thorough knowledge derived from facts, views, gossip, actions toward interests, and other matters about him as a manager.
Scavenger hunts
Scavenger hunts are a fun way to spend some time with your friends. This one requires some preparation, but it may be a fantastic way to foster collaboration (and help employees get to know each other). Set up sites to visit and stuff to "collect" (actual or virtual), and reward them with prizes when they finish. Your scavenger hunt does not have to be relevant to your field. This is an excellent method for teams to collaborate and get to know one another in a casual setting.
Take a virtual reality tour (VR)
Virtual reality is a leadership development training module that helps boost present leadership and discover and develop prospective senior leaders among your staff in everything from surgical training to automobile design to accident damage assessment. Wal-Mart, for example, recently employed virtual reality technology to find new store leaders.
Competitive advantages of company-wide effective leadership development.
The advantage in the Human marketplace capital supports ethical leadership that possesses management and entrepreneurial talents. The following are the fundamentals of moral leadership that must be possessed:
- Capable of examining jobs and operational aspects;
- Leadership capacity to make proper judgments by predicting how actions would affect the organization's and its members' performance;
- Always empower the organizational culture and its people, keep a close eye on them; and
- Ensuring employee satisfaction and that his subordinates are always coached and counseled by him.
- Possessing a proper culture of engagement in carrying out tasks transparently and responsibly;
- Mastering facility management to create effective and efficient organizational operational facilities;
These fundamental leadership skills must be followed by managerial and entrepreneurial skills, with organizational skills available in several leadership development training modules, including overseeing, planning, organizing, decision-making, monitoring indicators, regulating, addressing problems, coordinating, consulting, and administrating. While the following entrepreneurial skills are required:
- Possessing powerful notions and ideas, as well as the ability to move business quickly and effectively;
- Having a vision and goal that is backed up by the capacity to make sound judgments and carry out the plan indicated;
- Having the capacity to inspire and encourage workers and business partners to pursue chances while also utilizing these opportunities to meet corporate objectives; and
- Have high-potential talent in deriving communication tools The capacity to communicate and use technology to make an effective business strategy.
Why should an organization invest in leadership development and training?
Organizations that engage in leadership development are more successful in putting the appropriate people in the right jobs, resulting in increased productivity, creativity, and employee retention. Invest in a leadership development program in 2022 to ensure that company leaders are ready for future difficulties. Businesses must be more imaginative than ever to stay competitive in a fast-changing world. According to the study, companies that foster employee innovation "are 3.5 times more likely to exceed their counterparts in revenue growth," according to the survey. Leadership development programs, incentives for acquiring new abilities, and the formation of successful teams may all help organizational behavior.
Keeping in touch with people has grown increasingly difficult as the epidemic has progressed. As more work is done online, many leaders find it challenging to keep their staff feeling engaged. The key managers may benefit from leadership development by learning content on how to bring their leadership team together. Consequently, a leader in learning is proficient in various communication more effectively and encourages their staff.
Human resources
Human capital is the most crucial resource of any organization or corporation. Human capital refers to an organization's ability to dominate and grow knowledge, skill, ability, capacity, and creativity. This ensures a professional training transfer by indicating that the training is not solely delivered in a traditional face-to-face format. It is vital to growing one experience and expertise in the digital world by sharing ideas between business senior executives and personnel. This should be done regularly and continually at work. In addition, the development program's framework might include digital training, mentorship, and coaching.
Ensure strong leadership training programs to groom the future of your company
Another job of a leader is to create an organizational atmosphere that supports employee independence while also making them aware of their responsibilities. In 2022, it will be more crucial than ever for businesses to engage in leadership development. The threats of a worldwide pandemic have increased the demand for better future leaders across all industries. Leaders must have high-potential talent in change management, authentic communication skills producing outcomes, negotiation, innovation, and developing successful teams as markets and corporate processes change rapidly. Additionally, to recruit and retain talent, businesses must place a high priority on staff development. Ideologically, a leader or manager has some attributes that outweigh others, such as being intense, persistent, and having a vast knowledge base.