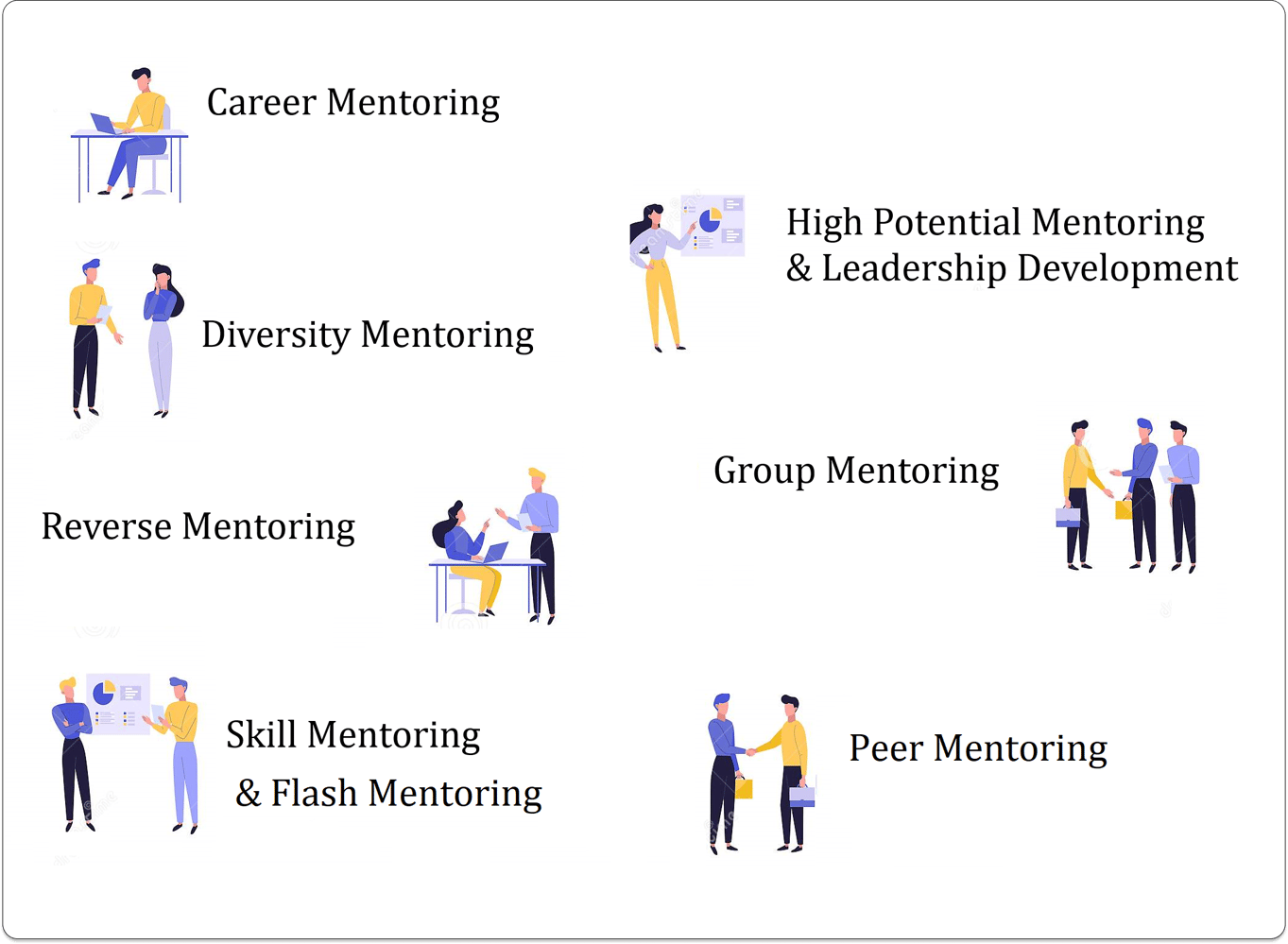 Oversee Multiple Programs in 1 Platform
Qooper's flexible architecture allows multiple programs with different customizations to be ran at the same time.
Landing Page Builder
Create excitement for your program and set clear expectations:
Customize with your logo, background and pages
Embed into your Intranet and HR tools
Embed on your website
Send in an email to create excitement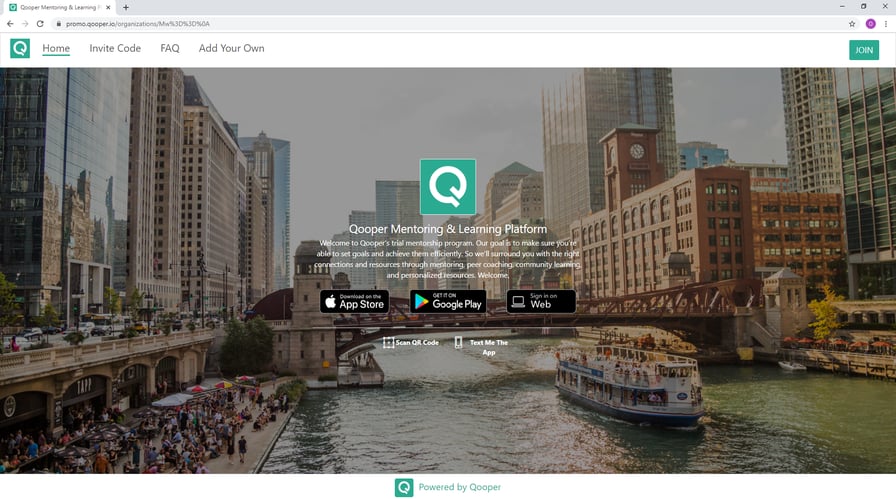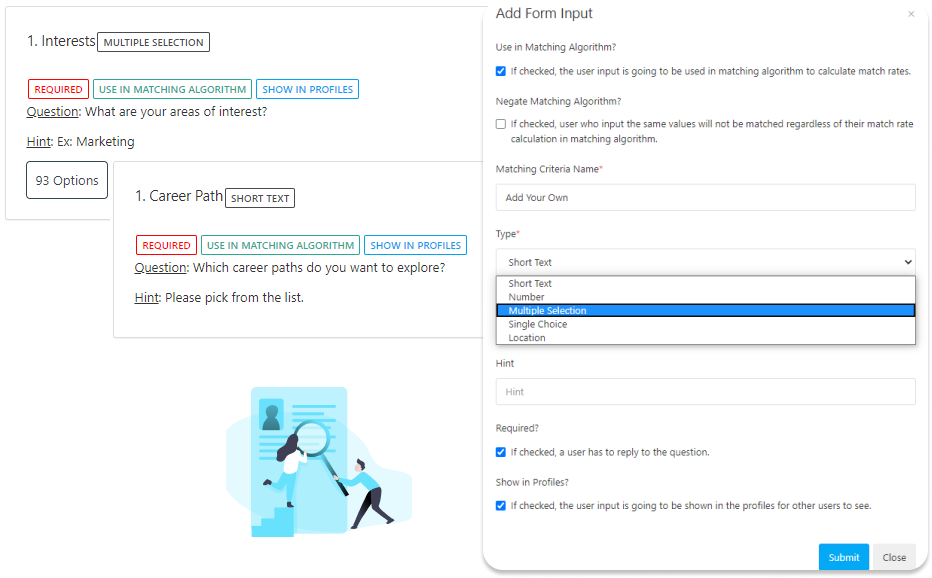 Customize Questionnaire & Matching Algorithm
Use Qooper Profile Form builder to have participants fill our your questionnaire
Or select from our templates with professional and personality assessments
Select matching algorithm criteria and weights
Import users from HR systems or existing excel sheets




Qooper Customer Success
Assistance for your program design with experience from 500+ organizations, small business to enterprise, universities to associations, in the US to overseas.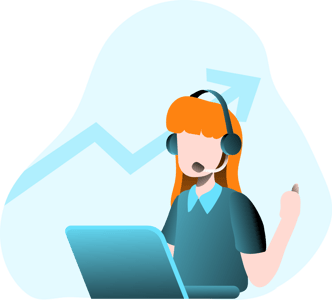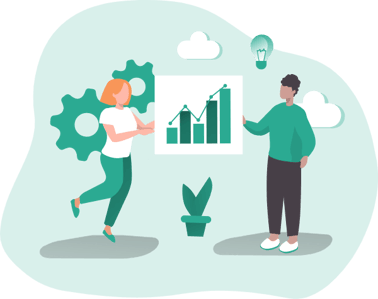 Green Glove Consulting Services
Qooper's white-glove consulting solution with a mentoring program EXPERT from Qooper that RUNS your mentoring, learning, and development programs FOR YOU.
Meanwhile Qooper Mentoring & Learning Software offers all the software solutions to run a successful program – we bring in the expertise and knowledge from 200+ mentoring and learning programs through our services for a GUARANTEED SUCCESS.
Begin Matching
As your people join the program, see their profiles on the mentoring software to begin matching.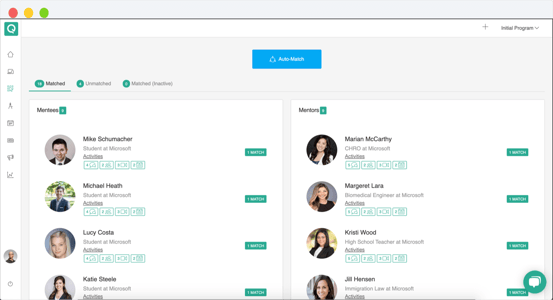 Tracking & Measurement
Uncover data surrounding your program, track progress, and collect measurements. Report easily
Learn More
Mentor Matching
Automate mentor matching and introduction work with smart algorithmic matching tools
Learn more