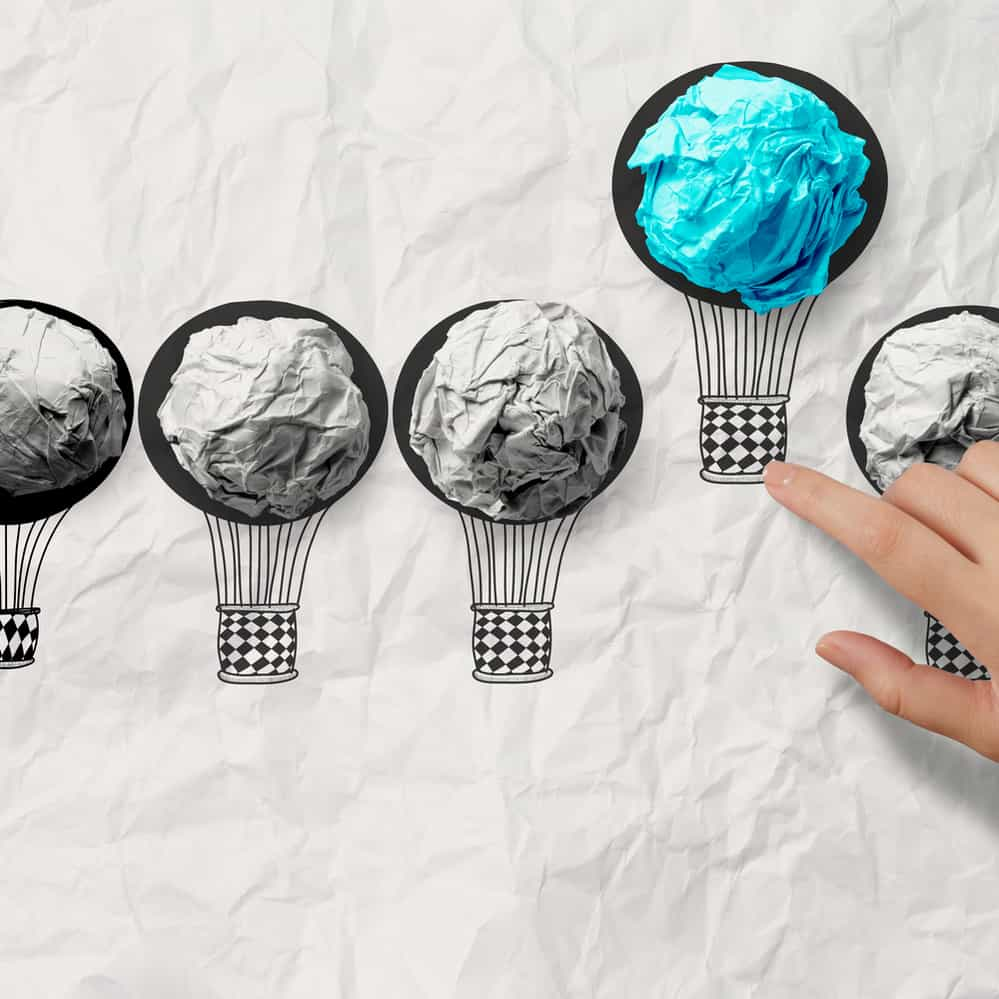 HiPo/Leadership Development
The ultimate guide for implementing high potential training programs for business leaders
Today, ruthless competition is one of the major drivers of growth for companies around the world to perform better and deliver impressive results. And, it is a well-known fact that the people in an organization are the true power behind achieving success and scaling higher. Thus, it is the responsibility of the employer to invest in the development of high-potential leaders and ensure employee satisfaction.
Did you know that organizations with powerful leadership are 13 times more likely to outshine their competition? Budding leaders are constantly seeking leadership lessons that can be offered by their companies. Organizations must use this as an opportunity to provide an exponential career path and harness the rising stars' potential for growth and development. This article provides insightful details on how talent managers can employ innovative techniques to attract and retain high-potential employees through customized training programs.
What are high-potential leadership development programs?
A high-potential leadership development program is a carefully-crafted approach that is created to identify and mold ambitious employees who possess leadership abilities. Organizations understand the fact that successful leaders are real assets who can significantly contribute to the growth of the business. Thus, companies design dedicated programs to train talented employees to tackle leadership challenges with confidence and conviction. The program consists of mentoring sessions with special tools and resources that can help high-performing employees tread the leadership journey seamlessly.
These programs to hone leadership competencies are structured based on different criteria like business leadership objectives, personal goals of a senior executive, his/her professional goals, personal experience, and essential skills to build for specific purposes, etc.
What are the benefits of training high-potential employees?
Investing in your existing workforce is often considered beneficial for organizations instead of looking for new talent and then training them from the start. This way, talent managers find it easier to inculcate organizational culture and offer growth opportunities to key stakeholders within the company.
Here are a few benefits of conducting leadership education programs in your organization.
- Increase employee engagement
Disengaged employees in any organization lead to complex challenges that snowball into high attrition rates. Thus, investing in formal training schedules to engage program managers and senior executives results in higher employee satisfaction.
- Build business networks
A great way to expand the professional network of visionary leaders is through a dedicated program for leadership development. This approach provides a solid platform for tenured employees to interact with influential professionals and team leaders, and learn from their experiences.
- Overcome the lack of management skills
Becoming a manager is not by chance, but by virtue of certain leadership assets exhibited by strong leaders. If a potential leader lacks the skills to assign work to team members based on their strengths and weaknesses, then the engagement is bound to yield poor results. High-potential training programs aim to overcome such challenges by focusing on the development of the managerial skills of high-performing employees.
- Develop leadership qualities
A visionary leader must be aware of how to apply proper leadership skills to delegate and deliver high-quality work. Understanding time management, organizational responsibilities, development goals, pedagogical approaches, etc. are critical in shaping potential leaders of tomorrow.
- Improve employee retention
Disengaged employees are disgruntled employees who often fail to stay motivated and thus think of leaving the organization. However, experiential learning sessions can boost the morale of tenured employees and improve employee retention for businesses.
How to implement a high-potential training program?
Employees with leadership qualities form the backbone of a business. However, leaders are not just born but are made capable of playing future leadership roles through efficient training. More often than not, business owners consider technical advice sufficient to shape leaders of tomorrow. However, guiding potential leaders to face business challenges is a meticulous yet competitive process. Make a note of the steps to follow while implementing leadership education programs in your organization.
- Identify potential leaders with a keen focus on career development
Not every employee who works in your organization is capable of becoming a strong leader. Therefore, it is important for talent managers to closely observe the behavior of different employees and identify their inclination toward stepping into leadership roles if given the opportunity. This is the most crucial step that leads to the success of a high-potential training program.
- Accentuate the leadership assets of the selected candidates
Once you have shortlisted the potential leaders for the program, it is essential to highlight their strengths and capabilities. Based on this information, you can structure a customized program to unearth the true potential of the budding leaders and train them in a dedicated manner.
- Strengthen the areas of improvement with proper training resources
Similarly, it is vital to learn the areas of improvement of each employee selected to undergo the training program. Design the course with adequate and appropriate resources to fill these gaps and strengthen the overall personality of the rising leader to tackle complex problems. A seamless feedback mechanism is a great way to help the employees realize their progress and enable them to work on enhancing their qualities.
- Reinforce the learning through a transformational experience
Learning and development are constant in every individual's life. Embracing this is what makes a good leader a great one. Provide a variety of business scenarios for future leaders to learn through experiences and real-life situations. This is a surefire way for companies to succeed in giving the right training for aspirational leaders.
- Adopt a personal leadership style to help employees take up future leadership roles
New-age employees prefer to have a two-way communication path, where they can listen as well as be heard. Thus, a personalized approach to coaching future leaders is the best way to ensure success. Today, a one-size-fits-all approach is looked down upon and employees with high aspirations do not appreciate a cookie-cutter methodology. Design a dedicated course by being mindful of the pace, duration, skills, personal and professional goals, work experience, etc.
- Assign a personal leadership coach for a great learning experience
A personal mentor is an ideal way to focus on developing the leadership qualities of a future leader through experiential learning sessions. If the pairing is done in a correct way, then it works as a win-win strategy for the mentor and the mentee who achieve their respective goals easily.
- Invest in your future leaders for better business outcomes
Always remember that it is the people who contribute to the success of a business. For a rewarding training program, you must equip your rising leaders with the right resources to take on herculean tasks and make massive decisions with sheer confidence. Competency-based learning provides an exceptional experience for budding leaders to amass a wealth of knowledge.
What are the expectations of high-potential leaders?
Prospective leaders have high ambitions and aspirations to fulfill. These come with a fair share of expectations from the organization. Learn what requirements of high-potential employees need to be fulfilled while designing training programs for them.
- Clear mapping of career paths
HiPos are driven by their aspirations to scale higher. To be able to reach new heights, they need to have a clear vision of their career paths. Enthusiastic leaders seek opportunities to advance in their careers using different tools, resources, and techniques. They expect to have complete clarity of their career development while applying for mentoring programs. Organizations must learn the personal and professional goals of HiPos and accordingly design customized programs to cater to these objectives.
- The urge to face high-impact challenges
Future leaders feel the need to face tough situations at work that can help them become stronger and sharper. High-potential training programs must focus on providing different case studies and scenarios for employees to learn through experiences.
- Flexible access to online learning modules
Senior executives are generally loaded with work and expect flexibility and self-paced courses that can enable them to learn at their convenience. Moreover, with new working models and different geographical locations, employees expect virtual sessions to be conducted for higher productivity. Additionally, complete access to relevant tools and resources acts as a catalyst in the development of future leaders.
- Evaluations of business training
Monitoring and measuring the progress of individual employees is an important aspect of the program. Regular feedback helps prospective leaders succeed faster and better. Companies can adopt different ways to assess the performance of the participants like self-assessments, 360-degree assessments, etc.
- Connections with top leaders
Leadership development training programs provide a good platform for budding leaders to make meaningful connections. It is said that the company you keep speaks volumes of your ambitions and thoughts. Through these training programs, employees wish to gain access to the knowledge of top leaders and learn by associating with them on various occasions.
- Exposure to market opportunities
The industry is thriving on multiple lucrative opportunities for leaders to grab and grow. These avenues are vital for leaders who are constantly on the lookout for success. Training programs offer a medium for employees to get exposed to such opportunities and advance their careers in the best way possible.
What leadership skills can your future leaders learn?
On one hand, leaders have high expectations from their employers, and on the other hand, organizations expect rising stars to learn the following leadership skills.
- Time management
Eminent leaders always manage their time wisely. They realize the fact that time is money and put it to good use at all times. Leadership development programs teach time management through different use cases, thereby making it one of the most important virtues of a great leader.
- Effective communication
Would you listen to a leader who cannot translate his ideas into insightful words? Probably not. That is why clarity in communication is imperative for efficient leaders.
- Strategic problem-solving
As leaders expect to face high-impact challenges, training programs aim to equip them with strategic problem-solving skills to tackle them with confidence.
- Efficient work delegation
Delegating work is a skill that requires the knowledge of the strengths and weaknesses of team members. Leaders have to be adept at accurately delegating tasks for maximum efficiency and high quality.
- Personality development
Lastly, leaders learn to develop an overall personality while attending training sessions. Whether it is to connect with other leaders or to conduct oneself in a professional environment, these courses help build an inspirational image for future leaders.
What are the discussion topics to be selected for training senior leaders?
The success of a training session highly depends on the topics selected for the discussion. Here is a list of potential topics to choose from -
- Assessing the advantages and disadvantages of different leadership styles
- How will you increase the efficiency of your under-performing team?
- How to start a conversation with top leaders in your organization?
- Is storytelling a powerful tool to communicate effectively?
- Building productivity through creativity
Harnessing the leadership potential of senior executives through business training programs
Having understood the different aspects of leadership programs, it is now the responsibility of organizations to design high-impact training programs for top performers to unleash their true leadership potential. Just as a clap needs two hands, a successful leadership development program needs an employee-focused organization and a career-driven prospective leader to engage in a mutually beneficial approach. Relevant resources and thoughtful techniques can inspire and impress young leaders who carry passion and determination in their hearts.