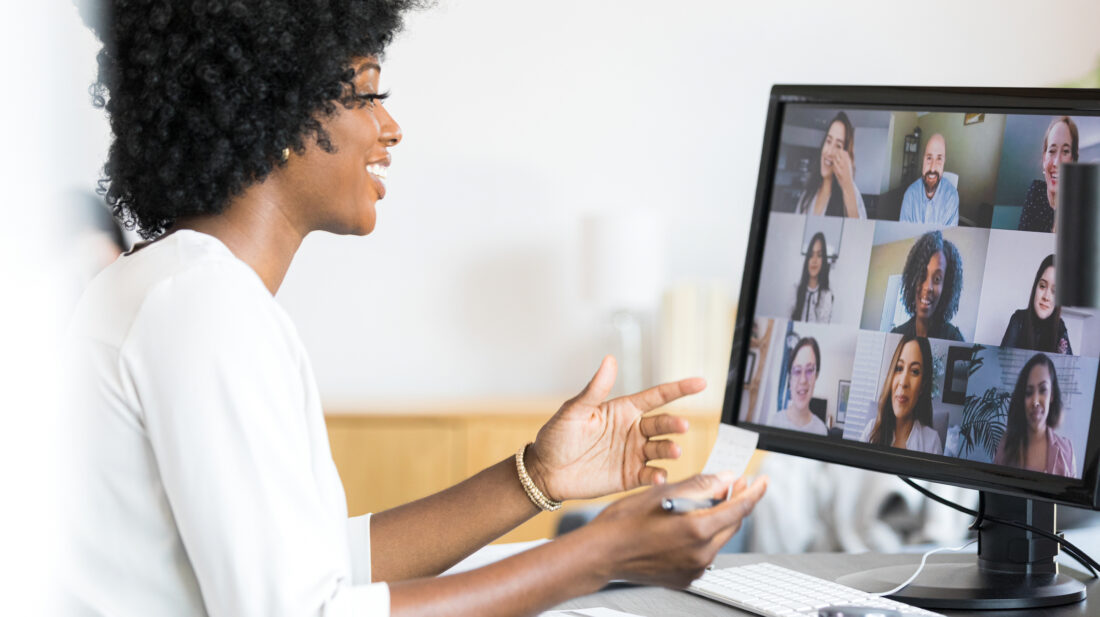 Employee Engagement
Ignite Passion and Productivity: Winning Employee Engagement Strategies for Today's Workplace
Employees create and represent the core of a company, they are the ones who create the culture that the organization stands for. Employee engagement doesn't limit itself to a business strategy but extends into building a culture of productivity and positivity. The organization's culture is fostered by the management putting in efforts for employee satisfaction, retention, and trust within your budding ecosystem. While providing perks like snacks on the table help, engaging employees is a far deeper strategy for companies and for leaders. Disgruntled and disengaged employees can deprive your company of the momentum towards vision and goals; on the other hand, engaged employees bring the best of their efforts into your organization and make the most significant contributions to the company.
An engaged employee will not just be an asset in contributing alone but become a vital cog in making others believe in the company's ambition. Motivation and inspiration are a few significant factors why you need to keep your employees involved in your idea to influence customer loyalty directly. In this blog, we understand what makes employees stay, what makes them leave, and how to keep them engaged within the company ecosystem. This blog also discusses how employees seek different goals.
What are employee engagement strategies? Why do they work?
An employee engagement strategy is all about the methods used in the office space to involve people within the organization and boost their job satisfaction. To design an effective engagement strategy, you need to understand the dynamics within the team, employees, and organization structure. A sound employee engagement system works on the company's overall growth and doesn't leave space for ambiguity and doubt. The only way to get there is through persistent extra effort in the right direction and by creating solutions for the problems your employees face.
Firms across industries are realizing the vital need for employee engagement initiatives because of the way they improve work environments, lower staff turnover, boost productivity, and foster better-working relationships with clients, which directly impacts customer engagement. A perfect engagement strategy varies from company to company, depending on the organization's size and the kind of people that make it. As you read along, you'll understand the things that you should consider when designing an employee engagement action plan and how they help.
Administer regular employee engagement surveys
Knowing where to reform your company is the first step in creating a change that helps your company grow. Getting the data from people across designations and departments helps in building a comprehensive strategy that works because it allows the organization to recognize and identify areas of concern. There are different kinds of surveys that an organization can conduct to understand other metrics of their business. The purpose of an engagement survey is to get the employees to give an opinion of the company to the employer proactively.
A few of them are as follows:
Annual surveys
An annual survey can give you an in-detail overview of employee engagement levels to understand the impact of company changes throughout the year. A survey can cover a range of topics, starting from the ease of access to the office to work-life balance, effective communication from their team leaders, and job satisfaction. The survey allows for the kind of transparency that helps the company build and prepare its teams against talent poaching and boost employee retention.
Pulse surveys
The pulse surveys are shorter and more frequent; companies can administer them weekly or monthly to capture a picture of how employee engagement efforts are making a difference within a shorter period. A pulse survey can direct you in ways that your employees react to short-term changes and how to build systems that resist the change. This type of survey can better understand where the steps are missing and where they are making the employees engage better with the organization.
Onboarding surveys
An onboarding survey is a tried and tested approach to getting honest feedback from to-be-employees and the first impressions they form of your company. They increase the organization's exposure to fresh ideas from someone stepping into your company's ecosystem. A fresh mind new to your organization can give you ideas about what they were used to in their previous organizations or internships where they had the freedom to experience and experiment; it can give you a better perspective on where you stand.
Exit surveys
An exit survey is a vital way to get employees to reflect on their journey with you. Companies can conduct this survey on employees that are leaving the organization to provide the leaders with areas where they need to change actions to limit reactions. This employee survey contributes to helping companies identify how employees plan their journey toward different companies and what changes they can make to reduce and restrict employee disengagement and employee turnover.
There are several reasons employees can disengage themselves from the organization; it's the responsibility of the employee engagement committee to understand why and how to limit it.
Create an emotional connection through culture
Emotions and emotional intelligence are among the biggest motivators in an employee shifting to another job or standing by their company. For an effective employee engagement strategy to work out, the relationship with their workplace must be healthy, with mutual respect, positivity, and a culture of growth.
Prioritize internal communication
Communication between employees is the foremost priority in companies that build for the long term. It's the responsibility of the leaders to communicate what the company stands for in terms of values, mission, and vision in the short and long time to the employees.
Improving communication can be done through regular organizational and internal communication through newsletters or general meetings with leadership teams. It's critical to incorporate the values of the company's culture into day-to-day operations so that the engaging employees continue to do so.
Encourage transparency
When employees feel safe to speak and convey their opinions about each other, they create a community that fosters honesty and feedback in their growth journey. A company grows surrounded by the values they enable; by encouraging employees to speak out ideas and things transparently that they feel, you can constantly evolve the company culture around the people in it.
Understand engagement through data
Organizations can achieve and measure engagement by collecting data through various surveys, suggestion boxes, or sessions with reporting managers across the company. Build a robust and interdependent system within the leadership team instead of putting pressure on the fresher minds as they enter the organization.
To create a culture of trust and respect within the organization, all the leaders need to contribute and form a shared vision of cohesive glory instead of one person pulling the heavyweights. The culture is often ingrained in the company core values and will impact not just a few people but the entire team, no matter if they are remote teams.
Recognition and celebration
Recognizing and celebrating your talent pool within the organization are vital in retaining them. A select group of your employees will upskill out of conviction for their career paths. They allow flexibility with their goals, will enable them to upskill on their terms, and can contribute to creating a continuous and consistent growth culture. When the one who leads any metric for the business feels they get genuine support and recognition for their work, they won't feel alone and unappreciated.
Create a community around healthy boundaries and happy people to establish a team that looks at each other beyond the utility. By fostering a sense of community through social events or volunteering within the organization, you can take proactive action to uphold the culture and form emotional connections. It creates a positive and engaging environment that encourages employee satisfaction and productivity.
Maximize growth by carving out various career paths
Careers are being driven by value today more than anything else. When your company has different departments an employee can find interest in, the mentors can craft different career paths in different directions; business leaders can create a great way to maximize organizational growth and development.
Allow switching across careers within the company
The job market focuses on people who can handle different teams and varied responsibilities. The market has also created waves in how students think- engineering students can aim and upskill to become marketers, and marketing students can drive their careers toward product management.
In such an open market, value-driven individual employees are hard to find, and hustling is no more an option but a necessity. A manager will find ways to encourage and promote their employees if they are showing promise and performance to scale. But a leader will go a step further, understand the intrinsic motivation behind the team member, and help them reach the heights they want.
Invest in development programs
Career planning and development programs are essential for organizations that want to invest in their employees' growth and satisfaction. To achieve this, you can develop structured schedules that allow employees to explore different career paths within the organization. Organizations can offer job shadowing, cross-training programs, and departmental rotational assignments. When employees can gain new skills through relevant training and workshops tailored to their current roles and potential future positions, they feel the growth they believe in across their skill sets.
Mentor and coach employees
Mentorship programs and coaching are vital to employees so that they can receive guidance and support as they navigate through different career paths. Companies can achieve this through investing in one-on-one meetings with managers, mentorship opportunities, or coaching sessions with external consultants.
A company needs to invest in career planning and development programs as an organization that can foster a culture of growth and development that directly increases employee satisfaction and retention. These collaborative efforts from the employer and the employee ultimately achieve tremendous success.
Cross-functional training
Cross-functional training is a great way to improve employee skills and organizational performance. One way to do that is to offer opportunities for employees to work on cross-functional teams or projects. The training allows them to gain exposure to different areas of the organization, developing new skills and broadening their understanding of the company's operations. A cross-functional employee or training can improve employee morale, collaboration, communication, and problem-solving abilities by better understanding what others do within the organization.
Conduct regular skills assessments to identify areas where employees could benefit from additional training or development. A joint evaluation ensures that employees equip themselves with the skills and knowledge they need to excel in their current and future organizational roles. It's also essential for companies to develop a succession planning program that identifies potential leaders and gives them special attention to grow. The learning has to be intentional and happen within the organization to provide your employees with the training they need to take on more senior roles in the future.
Promote and train talented employees
When a fresher steps into your company and have multiple reference points to see themselves in, it helps them feel secure about their position and be hopeful about what the future has in store for them. When you consciously groom leaders from your existing talent pool, you directly reward people for their hard work and commitment. Internal recognition and promotions help employees create value in the company as the representative of growth within the institution. Putting in the right effort is a healthy action plan to retain talent, and there are a few key points to note when trying to commit to this strategy:
Boost internal promotion ratios
Creating a culture of internal promotion starts when the norm is that employees grow and develop within the organization. Internal promotions prove to the new faces in the company that the organization scales employees' skills and talents with what they're capable of doing. This kind of cohesion creates a culture that works on collaborative efforts to pull strengths together.
Identifying potential and directing the energy in the right direction is critical to making the momentum you need to boost business growth. Keep track of the achievements and skills each candidate is working towards to identify who can become a leader and who can push your company toward the next step.
Fill talent gaps through L&D programs
Your organization is responsible for filling in the talent gaps through training and development for making the juniors take on senior positions and responsibilities. These mechanisms can start at something as essential as skill training to leadership training and mentorship to work on one aspect of their resume along with an element of job shadowing.
A happy and satisfied employee constantly pushes the people around them to do a good job; you must keep them within the radar by communicating job expectations and responsibilities.
Emphasize transparency across the organization
Maintain transparency by communicating new organizational roles through job postings, internal newsletters, or other internal channels. You can extend your hand further to your employees by offering them the compensation that retains them within the organization; with increased salaries, you can also bolster the responsibilities they can handle through benefit packages that recognize their duties and contributions.
Recruit for leadership and incorporate employee feedback
The hiring process and the interview are often haphazard because they are rushed and hurried, and the first impression might not be the best way to judge whether someone is a good fit for the job. The ones that make it through are the ones that have marketed their skills in the best way they could, along with making themselves suited to the company's culture. The new hires are one the best people to get a view into the process within the company and how it can change to suit employees better.
Encourage peer recognition and build trust
A formal peer recognition program is vital in creating a collaborative work culture built on the amount of trust they put on each other. Such a recognition program can motivate employees, increase engagement, and foster community within the organization. You have to consider various factors in creating a recognition program, such as the types of achievements to look out for, the criteria for selection, and the types of rewards offered.
Communicate the program to all employees and ensure consistent implementation across the organization. Organizations can reward employees for their hard work and achievements and build a more positive and engaged work environment.
Incorporate feedback into different departments
Employee feedback has an invaluable impact on employee engagement, and companies can gather the data through various means, such as surveys, focus groups, or one-on-one meetings. Employees need to feel like their opinions matter; it happens when the company takes steps toward addressing those issues and identifying areas where it can improve.
Regular feedback sessions establish a more open and communicative work environment and boost collaboration. A feedback loop encourages employees to share their thoughts and ideas more frequently, leading to more significant innovation and productivity within the company. When you can have the hard conversations as transparently as the easier ones, you can create an action-driven open-door policy that is not there for appearances but builds on the action it facilitates.
Make work fun by going the extra mile
Going the extra mile starts with making the employees feel heard, understood, and encouraged. Making work fun can be a powerful way to boost engagement within the team; it can keep your team invested in their work. A tried and tested method to do this is by organizing employee engagement activities.
Give your employees a chance to bond with one another and participate in fun activities; when you can laugh together, you can efficiently work together. When you can create a sense of community and banter, a positive work culture is not enforced but emerges within each member involved.
Create fun the way your employees prefer
Think of what's in the box before stepping out; it's an effective way of thinking out of the box. Consider incorporating activities that your team prefers into your workplace: a few office games, lunch 'n' learns, theme dress days, and milestone celebrations. You can experiment with an inclusive strategy as well. Instead of the operations team or the business team working towards the metrics, you involve the whole team in the office to play a part, brainstorm and contribute.
These activities can help employees break out of their routines, shells, and the walls they build around themselves to let loose and have fun together. For example, the company can organize a monthly trivia game, scavenger hunt, or an Office Olympics event to encourage friendly competition.
Organize internal TED Talks within Lunch 'n' Learns
Another exciting idea is to invite different team employees to give TED-style talks about topics they're passionate about during Lunch 'n' Learns; the topics can range from relatable and funny to something profound and insightful. The session is an excellent way for team members across teams and the organization to share their expertise and learn from one another. Make employees feel connected when celebrating essential milestones like birthdays, babies, or work anniversaries.
A good point when planning these activities is scheduling them within office hours instead of overstepping into personal space, as it also gives the other employees a break. It's also important to avoid scheduling them during the after-hours. This achieves the opposite of what the company is trying to do, as employees may feel that work events infringe on their personal lives.
Case Study: Flourishing employee culture at Google
Google has cracked the code for finding out what the employees seek and giving it to them before it becomes an issue. The silicon valley giant is in the top 10% of companies of similar size in retaining employees because of the freedom and flexibility it offers to its employees. The intent of the company to retain employees shown as the following numbers prove the point:
58% of Google's employees wouldn't leave the company if they were offered a job for more money elsewhere.
80% of the employees are enthusiastic about a new day and what they can achieve at work on that day.
70% of employees feel that the company is doing what they need to do to retain them within the organization.
61% of its employees feel seen and appreciated for their efforts and want to do better every day.
What worked for Google? What will work for you?
It's easy to point out the number of perks and benefits that Google offers on the backdrop of its remarkable retention rate, but the efforts go beyond the bare minimum. Google offers a flexible schedule to allow employees to work on their terms. It enhances their creativity and productivity. The mega-conglomerate keeps employees happy to boost productivity and conducts frequent internal reviews and surveys to understand what their employees enjoy.
Your organization should design an employee engagement model around your employees instead of what worked for a completely different set of people. Understand the drivers of employee engagement and the problems of dissatisfied employees to create a system that maintains trust, understands and empathizes with emotions, and maximizes growth across different career paths.