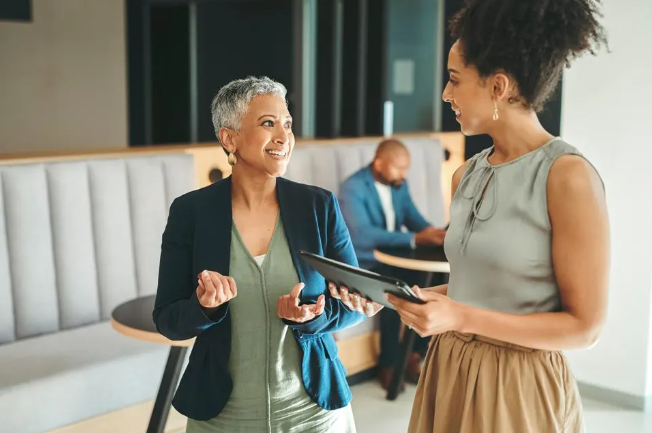 Succession Planning
Business Succession Planning: Most Effective Application Scenarios
According to a Global Outplacement And Business Executive Coaching Firm report, CEO turnover rates have risen significantly over the past few years. John B Kilroy, the CEO of Kilroy Realty Corporation, recently announced that he would be stepping down after being CEO for 30 years. He had announced that he would be a part of the succession planning process and would work with a committee to ensure an effective succession process. A global organization like Kilroy Realty Corporation breaking its back on finding the right successor for the company clearly indicates the importance of an effective succession plan. As a business owner, you must have a clear succession plan for key roles in your company. But if you have qualms about a successful long-term succession planning mechanism, you've landed in the right place.
What Is Succession Planning?
Succession Planning is a strategy or mechanism with which organizations identify and develop leaders for their company. Succession planning ensures businesses run seamlessly, without interruptions, when important people move on to new opportunities. Long-term succession planning can keep your organization covered from various types of contingencies in the future.
Why Is Succession Planning Important?
When done right, long-term succession planning helps you efficiently transfer leadership roles in case of retirement, disability, or death of previous employees. It also helps plan financial issues and personal considerations like family dynamics and estate planning needs. An effective succession plan :
Regulates business transition: One of the most important benefits of succession planning is ensuring an orderly business transition.
Ensures seamless transitions: Succession planning ensures that leadership transitions are smooth, orderly, and systematic.
Ensures continuity: It offers continuity and clarity for employees on who takes over the operations after the power transfer.
Establishes legacy: Knowledge transfer and mentorship become straightforward when leaders know their successors. This way, when top leaders leave, their knowledge, contributions, and impact won't leave with them.
Helps identify leaders: With the right approach, you can identify competent employees with abilities to perform at top levels. You can evaluate all of your best-performing employees and make the best decisions regarding successors.
But how does an organization come up with an effective long-term succession plan?
How Do You Devise an Effective Succession Plan?
Creating a succession strategy is more than just identifying the right successor. If not done right, it can cause disruption and unease in the organization. Therefore, carefully devising a plan communicating the transfer of succession is vital.
Know the Different Roles and the Impact They Create
Know the day-to-day role of the "X" position in the organization and the impact on the business operations if the "X" position is vacant. This enables you to be prepared to reinstate a particular role coherently.
Devise a Well-Communicated Succession Plan
Once you know the ripple effect the departure of your employees brings, create an effective succession planning strategy and a well-communicated succession plan that helps you to identify potential members who could take up those roles. Look for promising employees with the necessary skills to handle the responsibilities.
Communication
Communicate with each chosen candidate that they've been selected for positions of increasing importance. This helps the candidate to be in readiness for their upcoming role and responsibility.
Professional Training
Professional training and job rotation are important aspects of a business succession plan. It enables them to gain additional knowledge and experience for the role. Connecting them with seniors and the person in the role previously can help them with useful insights about the role.
Trial Runs
Have trial runs with the candidates way before the transition takes place. This will help the candidate understand the challenges involved with the role. It will also help them with additional training and invaluable experience for the role.
Devising and executing a perfect succession plan can be a formidable task. Let's look at some illustrative examples of how a well-sorted succession process looks from some of the big guns in the market.
Some Examples of Successful Business Succession Execution
Here are some examples of succession plans of renowned companies from around the world:
Long-Term Succession Plan from IBM
Long-term succession planning involves identifying and preparing someone for a role before officially taking that note. An organization must recognize and develop skilled performers and set them up to be leaders when the situation arises.
IBM's long-term plan for success
In 2011, IBM promoted Virginia Rometty to become the CEO replacing Samuel Palmisano. Rometty started from an entry-level position in the company 30 years ago and worked her way up to the CEO position. The company maintained continuity and fostered its culture by creating a long-term succession plan with Virginia.
IBM's successful long-term succession plan ensured that it:
Established professional development pathways
Developed a positive company culture
Created a company structure that enabled various candidates to compete at the same level.
A Simpler Example of Long-Term Succession Planning: Barneys New York
Barneys New York's leadership team wanted to prepare Daniella Vitale to become the next CEO of the company. The previous CEO Daniel Lee worked with her for several years, offering her leadership development opportunities for some time before she officially became the perfect successor of the company. She started her career as an assistant buyer while she was still at LIM College and has worked with various brands, including Ferragamo, Armani, and Gucci, before getting associated with Barney's in 2010 as a Chief Merchant.
How Barney's succession set an example for other brands:
Vitale was offered leadership roles at various career stages at Barney's. She had experience running a facet of the company even before becoming the brand's CEO.
The brand spent a very long time planning and investing in the succession of Vitale. Lee played an instrumental role in developing a formal five-year succession plan for Vitale.
This example shows how precise planning and smooth execution of succession transition boosts a brand's overall functioning and performance.
Formalized and Educational Succession Planning From Apple
Steve Jobs is widely hailed as a genius in the technological world. But he's also a business mastermind with an unprecedented vision for the future of his company. Steve Jobs created a mechanism that trains and develops Apple's employees as future leaders. Apple University, created by Steve Jobs, had designed a detailed curriculum that teaches the employees "How to think like Steve Jobs." This farsighted succession strategy of Steve Jobs saved Apple from bankruptcy and pushed it to where it is today.
Takeaways from Apple's adept succession planning:
Pre-planning: Tim Cook became the company's CEO after Steve Jobs's demise in 2011. Jobs hired Tim Cook immediately after he became the CEO of the company. This helped Jobs to work alongside Cook and mentor him throughout Apple's revitalization. Therefore, as the future CEO of the company, Tim Cook was able to understand the nuts and bolts of the company.
Formalized succession planning: Steve Jobs's Apple University became a podium where people could pass on their vision and develop leaders.
Developing a leadership pipeline: Apple developed a leadership pipeline that attracted and retained skilled employees by providing professional development training.
This succession planning template created by Steve Jobs proved to be highly successful, as Apple University had developed a number of leaders for the company. But not all organizations have the luxury of creating a university or a space where they could train and identify future leaders. So how does an organization identify potential leaders and successors?
How to Select Potential Candidates
Selecting the right candidate from a long list of prospective candidates can be arduous. But it plays a vital role in the company's future success and in maintaining its organizational structure. Some of the factors used by the companies to select potential candidates include:
Technical Skills and Work Experience
A candidate's technical skills, education, experience, background, promotion readiness, strengths, and weaknesses are important in their evaluation.
Choosing Candidates Through Psychometric Assessments and Interviewing
Psychological profiling has become widely used to find strong leaders for critical organizational positions. This can be used to identify the blind spots and weaknesses of candidates.
Stretch Assignments
Stretch assignments can help test a candidate's ability to demonstrate additional skills and capabilities. Stretch assignments also challenge the candidates to perform beyond their expertise, knowledge, and skills.
Evaluating Candidates
Review and evaluate your succession planning model. Use these metrics to find the right candidate to fill the position.
While there are a number of ways that a company elects potential leaders, one of the widely used methods or templates for selecting the right candidate for a role is the Box Grid Succession Planning. So, what exactly is Box Grid succession planning?
Box Grid Succession Planning
Box grid succession planning is a template that includes several core elements of succession planning and addresses succession challenges. These elements include a list of current business partners, key skills that each senior role requires, level of training or experience of candidates, short-term and long-term for senior roles, and the amount of time required by the candidate to be onboarded.
Box grid is one of the widely used succession plan templates. It is used to assess a company's current talent and identify potential leaders for the future. Candidates in box 1 should be ready for leadership roles within a year, and people in box 2,3 and 4 must be groomed to be moved to Box 1.
Here's an example of a box grid that helps an organization with potential successors and a smooth transition:
| | | | |
| --- | --- | --- | --- |
| | Underperformance | Effective performance | Outstanding performance |
| High potential | Professional who is capable of having a higher expanded role, but requires more experience, mentoring and development activities. | High potential employee; give stretch assignments to gear up for the next position. In the picture for the company's development plans for the future. | Best employee, offering consistent success over various projects. He's self-motivated, disciplined, and a problem solver. |
| Intermediate | Could progress with some coaching and career development classes. | Could be considered for job enlargement and career development. | The current role may still provide an opportunity for growth with development programs. |
| Needs improvement | Candidate for reassignment or reclassification. | Very good performer, but may have reached career potential. | Experienced performer but may have reached his limit. |
When used correctly the box grid succession can be extremely helpful and valuable for an organization.
Final Words
Important management roles of a company can be transferred to a family member or an employee can seem to be a straightforward process. But it can turn out to be an uphill battle if not done with proper planning and efficiency. Therefore, you could also seek expert professional advice to ensure a smooth and equitable transfer of interests. Once you've had a smooth transition with your succession, it is important that you regularly monitor the progress. This will help you determine whether business goals are met and whether candidates are on the right track.