Reverse Mentoring
Connect your leaders with the new generation

Flash Mentoring
Enable one off and short term mentoring opportunities

Peer Coaching
Create a knowledge-sharing network for onboarding and development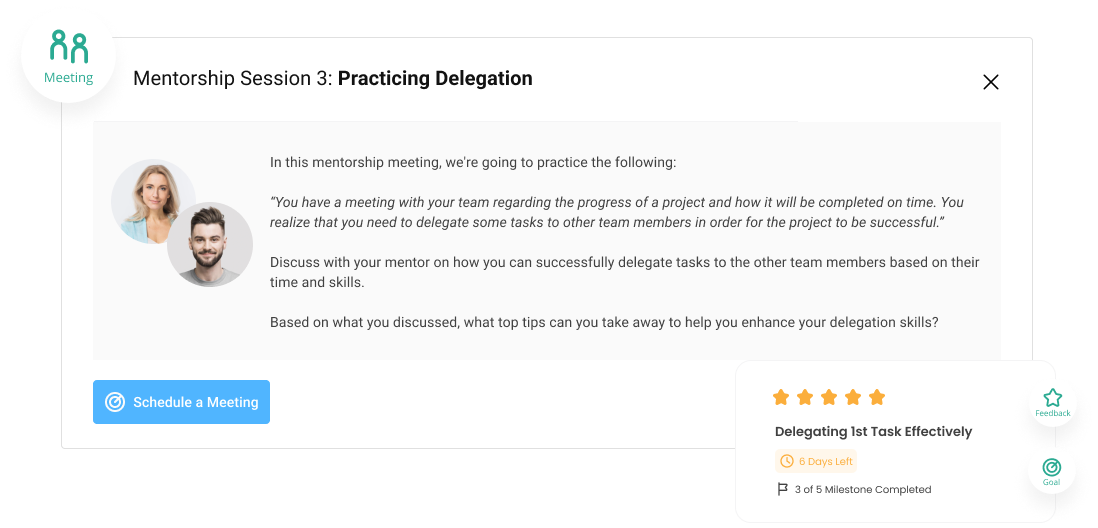 New manager training program
Prepare new managers to real life scenarios so they can succeed with their team.
Leverage Qooper's pre-built mentoring session's to discuss how they can handle upcoming scenarios.
Cross company mentoring program
Enable knowledge sharing and expand your employees' vision by pairing up your employees with those in similar departments and functions in other companies.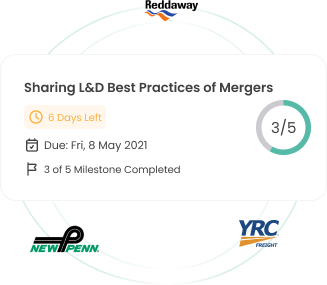 Sales Training
Ramp up your sales reps in 1 month with training materials, 1:1 mentoring and peer coaching sessions.

Customer Service Training
Onboard your service people in 1 month with 1:1 training activities and role playing scenarios

Engineering Training
Familiarize your engineers and product developers by walking them with facilitated peer to peer conversations.